Immunocologie began when founder Karen Ballou fell sick with Hodgkin's lymphoma. With over 30 years of experience in the skincare industry, Karen grew concerned that the products she was using as a part of her skincare regimen were not supporting her health as she underwent treatment for cancer. Compelled to positively change the relationship between her skin, its health, and her skincare regimen, the Immunocologie philosophy and product line were created to give both men and women an effective, natural and luxurious skincare treatment that is beneficial to their skin –but without causing harm to their mind or body. We spent 5 minutes with Karen Ballou to get a closer look...
Have you always been interested in the beauty industry?
​Since I was very young, I had a fascination with the beauty industry and what it meant for women. I was intrigued by its ability to create new looks, new aesthetics, and provide a platform for women to have conversations about what being beautiful meant. As I grew older though, and as the industry evolved, I felt the direction it began to take was teetering on this line between over-bearingly prescriptive (dictating to women what defines beauty) and flat out incorrect. I felt that this needed to change and I wanted to be a part of that change.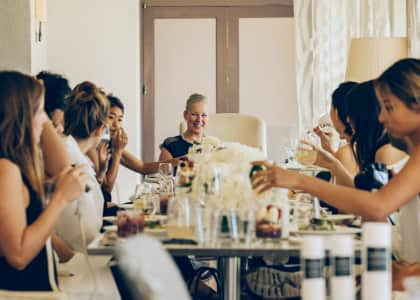 How did your career begin?
​I began my career in Marketing with Elizabeth Arden. From there I moved on to Redken, working more in Business Development and Marketing. Around the same time, I had the opportunity to get more involved in the spa business and teamed up with a group of industry professionals to help found the National Cosmetology Association, whose goal was to provide educational platforms for women looking to enter the business. Following my time at Redken, I founded my own spa, became a mother to 4 beautiful kids, and began consulting for independent skincare brands looking to go from concept to distribution, which is what ultimately led me to begin my journey with Immunocologie.  
How did you begin to develop your products?
Eight years ago I was diagnosed with Hodgkin's Lymphoma. It was an incredibly humbling time that resulted in a lot of changes in my life, including how I looked at the relationship between my skin and my body. I had an incredibly difficult time finding a skincare product that was as effective and luxurious as what I was using at the time, but which didn't give me concern for what might be inside of it.
In addition to that, given my experience, I felt most brands weren't truly understanding the skin for what it is: the body's largest organ and first line of immunological defense. As I went through treatment, my immune health was vital to my survival and I began to really look into the complexity of the immune system and most notably because of my background, what role does the skin's immunity play in the body. What I discovered was not only that the skin's immune health is essential to our overall health and wellness, but also that a whitespace existed in the market to make a skincare product that was as natural, efficacious, and luxurious as it was beneficial to the immune health of the skin with full transparency.
What have been the highest and lowest points on your journey so far?
​I would have to say the lowest point was most definitely when I was initially diagnosed with Lymphoma, as it was so uncertain what the outcome would be. Yet, I had a great support network around that helped get me through the most trying times. It was also out of that experience where the concept for Immunocologie was born. I'd have to say the highest point for myself so far has simply been seeing this brand grow each and every day. To think of where I was and where I am now, each day seems like a new high. 
How would you describe your customer base?
I would say our customers are pioneers, individuals who highly value a life of exploration and personal discovery; they're definitely trend setters as opposed to followers. They're incredibly smart and savvy and expect quality over quantity, first and foremost. They're beautifully cosmopolitan, they subscribe to a diverse range of experiences that give them an incredibly unique perspective of the world. 
What do you do when you are feeling uninspired?
I do two things that connect me to myself and to the world: read and exercise. Before I was diagnosed, I wasn't taking care of myself physically as I should have been. Exercise, before and after my treatment became a place where I could reconnect body and mind in a very personal way and remind myself of what I can accomplish when I put my mind to something. 
In moments where I am in need of inspiration, I find that I am captivated by fiction novels which depict struggle or conflict or demonstrate personal growth within the antagonist, preferably female.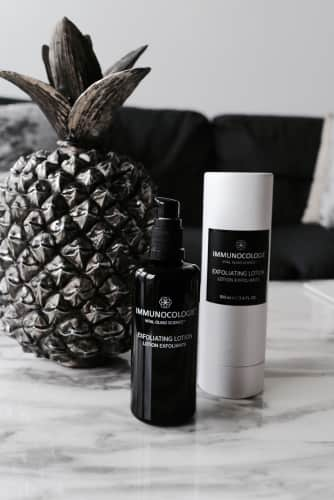 What is your evening skincare routine?
​I love using our Cleansing and Exfoliating Lotion's together​ to really clean my reset and clean my skin after a long day. From there, to nourish, hydrate, and moisturize, I will use our Hyaluronic Serum and Face Serum together. It makes my skin incredibly supple, hydrated, and lush. I usually conclude with our Night Protection Cream, a beautifully luxe night cream that deeply moisturizes and rejuvenates my skin overnight. I prefer wearing as little make up as possible, and when my skin is at its healthiest, I am able achieve this. When regularly using this skin ritual, that's what I get, skin that looks incredibly healthy, refreshed, vibrant, and ready to start the day.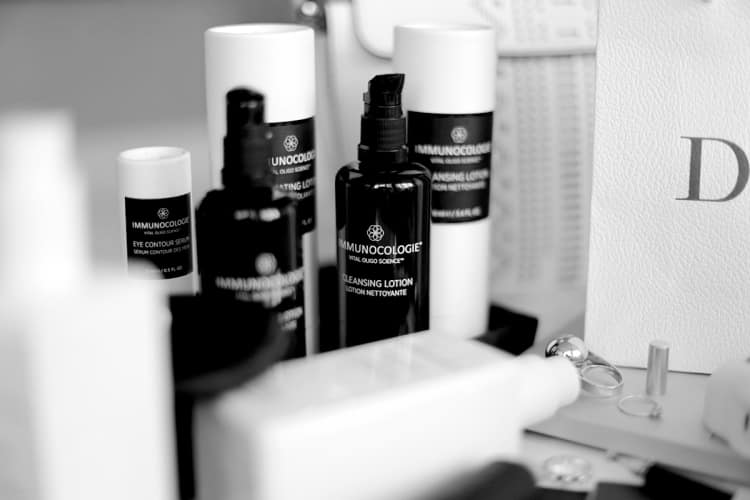 What's different about your products?
Our products are unique in a number of ways, most notably their ability to bridge a gap between what is considered luxury skincare and what is considered natural skincare.
Many times, a luxury product will give you a certain sensation or feeling, and may very well provide certain results, but it's doing so with synthetically derived ingredients that do not warrant the price tag and may not be beneficial to the body or the long term health of the skin. Alternatively, natural products tend to have some nice sounding ingredients, but they lack the science to deliver true health benefits to the skin, and many times the ingredients only produce short-lived, topical sensations.
 So whether it's fine lines you're trying to reduce, dark circles you're trying to diminish, or blemishes you're trying to remove, our products are able to deliver long term skin health benefits with clean, worry free, sustainable ingredients and a beautiful, luxe application that will leave your skin vibrant and healthy from the first application.
So how do you use it, exactly?
It really depends on your skin type and the products that work best with your skin type, but we always recommend cleansing and exfoliating first to detox and purify the skin, then follow with our incredibly nourishing serums to restore vitamins and nutrients where they are needed, and finally moisturize and protect by finishing your regimen with our crèmes. With Immunocologie, like with exercising or eating well, the more you do it, the better your skin will feel and the healthier it will become.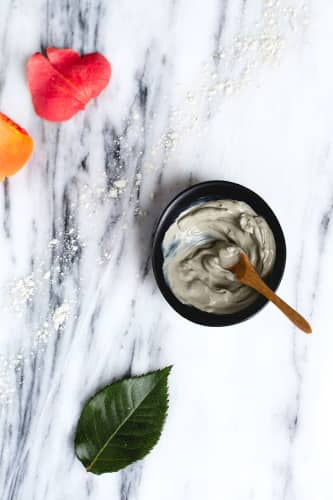 Why is using natural/organic ingredients in your products so important to you?
What's been happening in the skincare market for a long time, especially in the luxury category, is that companies have been marketing ingredients as their claim to fame, that they're the highest quality, natural, you name it. But the reality is, within those products, you may have a single ingredient that is of incredibly high quality, and then the rest are fillers, stabilizers, texturizers, preservatives, things that ultimately don't provide any benefit to your skin or its health. To me, that is not luxury. To me, if you are a consumer of luxury goods, the quality of the entirety of what you purchase, from the process of how the materials are sourced, to how they're packaged, must be of the utmost quality. The only way for me to accomplish this was to make sure that every single ingredient in our product was not only natural and clean, but of the highest quality. Ultimately that meant the product had to be as clean and natural as it was effective in results and luxe in application.
What is your go to product from your range?
No matter where I go, I have to have our Face Serum essential oil. It is light, luxe, ultra-hydrating and keeps my skin vibrant and radiant, helping maintain the "natural" look I love.
Do you have a mentor?
I have had a lot of mentor's along the way, but no one person in particular I would say has been the most essential to my personal growth. Life is a series of experiences that help us grow, with people we meet along the way who are there for us and contribute to that growth. I think each person I have had the pleasure of meeting and welcoming into my life has played a role in making me the woman I am today and I welcome those to come.  
Is there another brand whose work you particularly admire? ​
​Right now, I love what Byredo has done with their brand. Everything from their fragrances, to their candles, to their customer service and beyond is an absolute win; they really nail what it means to be a luxury brand in the 21st century and I think they should be commended for that.
What drew you to Wolf & Badger?
We really felt Wolf & Badger epitomizes what the 21st century retail experience should be: where you're not just shopping for one item, but for a lifestyle. Everything from the incredibly curated selection of brands, the wonderfully modern aesthetic, and its reputation as a place where you go to discover what is new and exciting.
What's next for your brand?
We are expanding our distribution across the US and UK, adding some new digital capabilities to better serve our customers, and lastly, expanding our product line to reach a broader audience. More details to come!