MÁ HEMP WEAR stands for classy leisure fashion made from hemp. If you don't know hemp as a material yet they'll happily introduce you to it. Not only is hemp the most sustainable of all textiles, it also sports incredible wearing properties. In order to honour this fantastic material they design their clothes carefully and put a strong emphasis on style and high quality workmanship. All their garments are produced in Portugal, dyed in an environmentally - and dermatologically friendly way and manufactured in garment mills that have been passed down the generations in order to ensure that what you get is a piece to fall in love with. We sat down with founder Ulrik to learn more about the brand.
How did MÁ Hemp Wear begin?
I was born in Denmark by two Danish parents but moved to Hamburg, Germany right after I was born and grew up here. In my early thirties I was at a turning point in my life. I had lived abroad for 11 years since I graduated high school, had returned to my hometown Hamburg and was feeling the urge to launch a sustainable fashion brand that would make a dent in the industry. I had come across hemp as a textile material and immediately fell in love with its look, feel and sustainable properties. My vision is to give this material a modern appeal, to set a trend which unites the original look of hemp fabrics with urban attire. 
The beginning was a long journey though. Designing and sourcing took a good year until the first collection launched in January 2020. I went to fabric fairs to meet the best hemp fabric producer, travelled to Portugal several times to oversee the production and started building a team, an online shop and our first retail customers. 
I really believe that people are ready to experience something different than synthetic fibres and thin cotton qualities. As much as we city dwellers become more and more digital and alienated from nature, we also experience a growing need to reconnect with our roots. Both trends are clearly visible in society. With MÁ Hemp Wear this reconnection looks great, especially carrying a hot cup of latte.
Today we are at our third collection and feel the excitement of being a new brand. We explore and refine our style which best can be described as refined casual wear.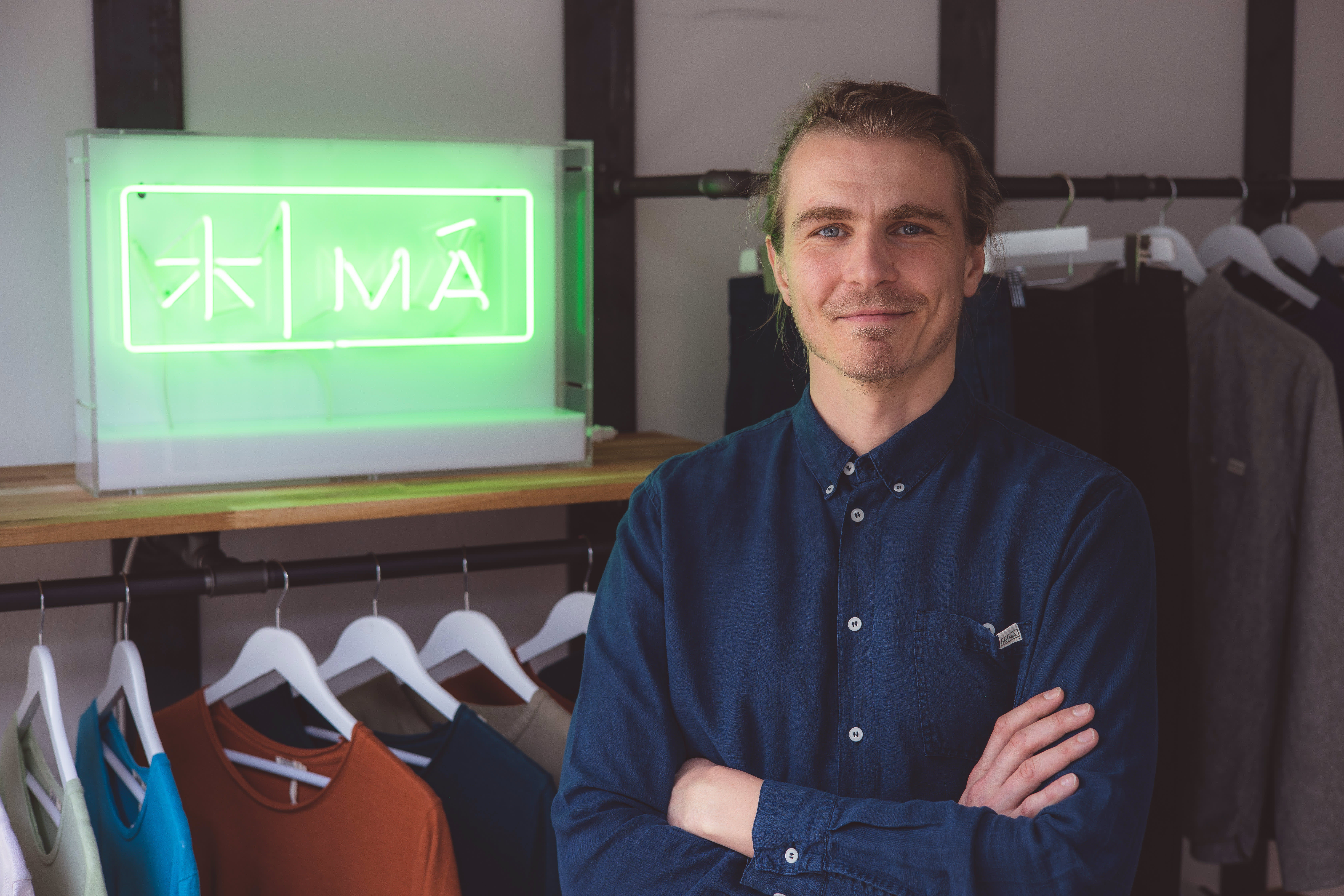 Have you always been interested in fashion?
If you would have asked teenage-me I would have said 'no way am I interested in fashion'. I was very much a skateboarder kid, hip hop fan and a rebel. What I didn't realise was, that being so deeply engaged in urban subculture meant 100% I was using fashion to express myself. 
Even though I haven't skated in a long time and my music taste has expanded greatly, I am still very rooted in the urban lifestyle, just a more grown-up version of it. Copenhagen taught me the Scandinavian minimalist but also a more expressive fashion style. With both smaller and more established brands, Denmark has a broad range of styles which still seem to share a common Scandinavian aesthetic. Coming back to Germany, I realised that this aesthetic is more forward looking. Without being extravagant, the clever and minimalist use of details of Scandinavian fashion lets you look refined without you having to spend the whole morning putting together your outfit. 
What have been the highest and lowest points on your journey so far?
The highest point in our journey was probably winning a very reputable Hamburg shop as a customer. It is a shop which has meant a lot to me even while growing up. It runs its own brand which is produced in Hamburg and is very selective in terms of stocking other brands. Seeing my brand in their shop window was an amazing feeling. 
The lowest point was probably the onset of the lockdown measures last year due to the Corona Virus. Hemp is a novel material for most, which when experienced and tried on in real life does all the convincing itself. It was therefore clearly my aim to get into selected shops. But the shutdown of all brick and mortar shops meant that we had to focus on online channels instead. In the end this is a good thing though. It makes our clothes accessible to more people and fits with modern people's buying behaviour. But the shift in strategy and priorities has meant a lot of work.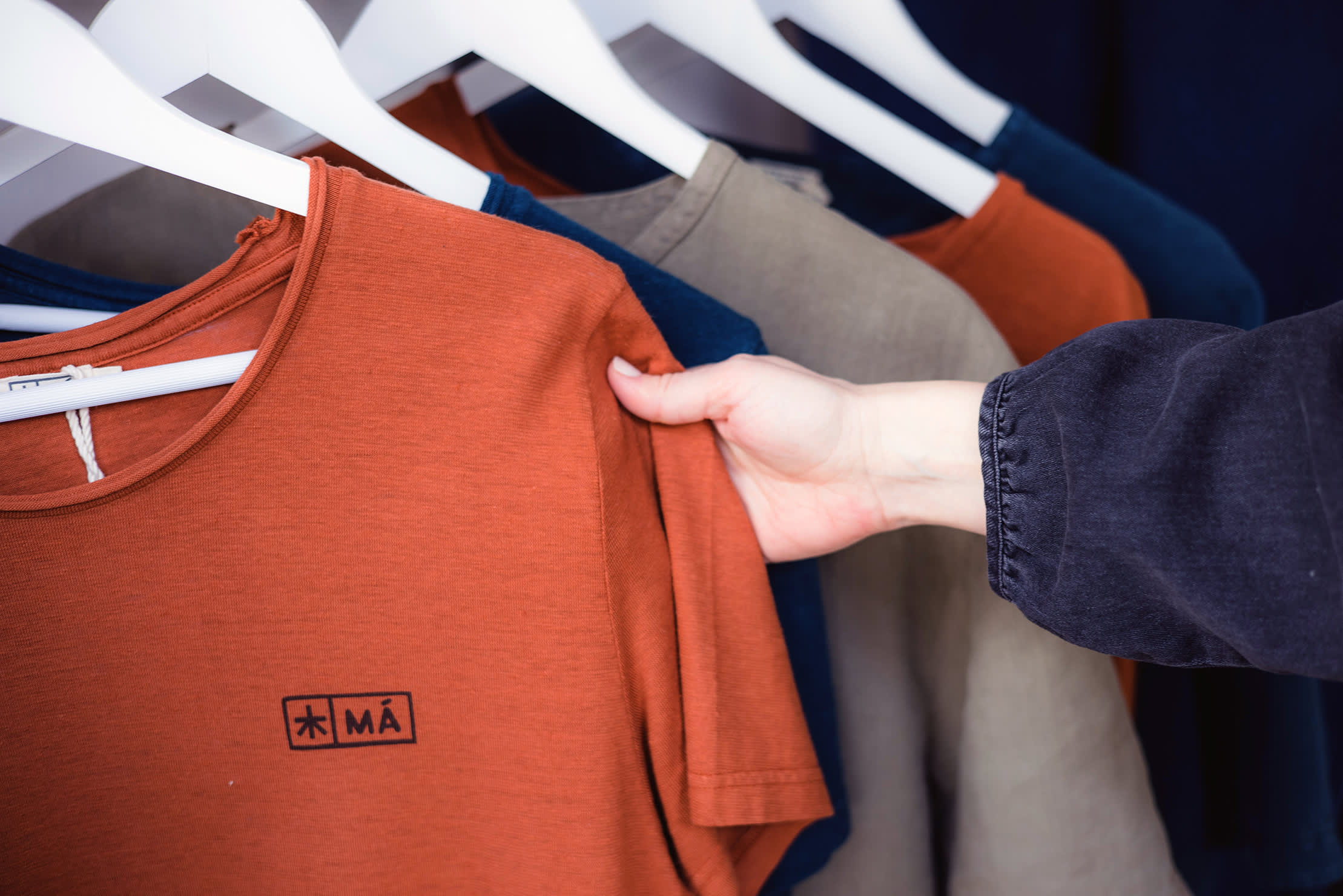 What are the morals you run your brand by?
Design, sustainability and quality are the main values on the product side. I have high personal design standards of the clothes I wear and of course MÁ Hemp Wear reflects that as well. 
Sustainability is actually the main reason why I started the brand. Coupled with the quality and wearing properties of hemp fabrics. I wouldn't have started a clothing brand which does not operate in a way that is respectful of people and our environment. Our consumption directly impacts the world and it is also the responsibility of brands to make sure that their products don't cause harm. 
What was the inspiration behind your latest collection?
We call this year's spring/summer collection 'classy leisure'. What we have in mind when we say that, is a style which lets you dress for a broad range of occasions while still looking refined. Something in the direction of resort wear just without broad collars and all-over floral prints. We work with uni colours and subtle details which gives attention to the hemp fabric. Combined with the style and shape of the pieces, the fabric is what makes them look unique.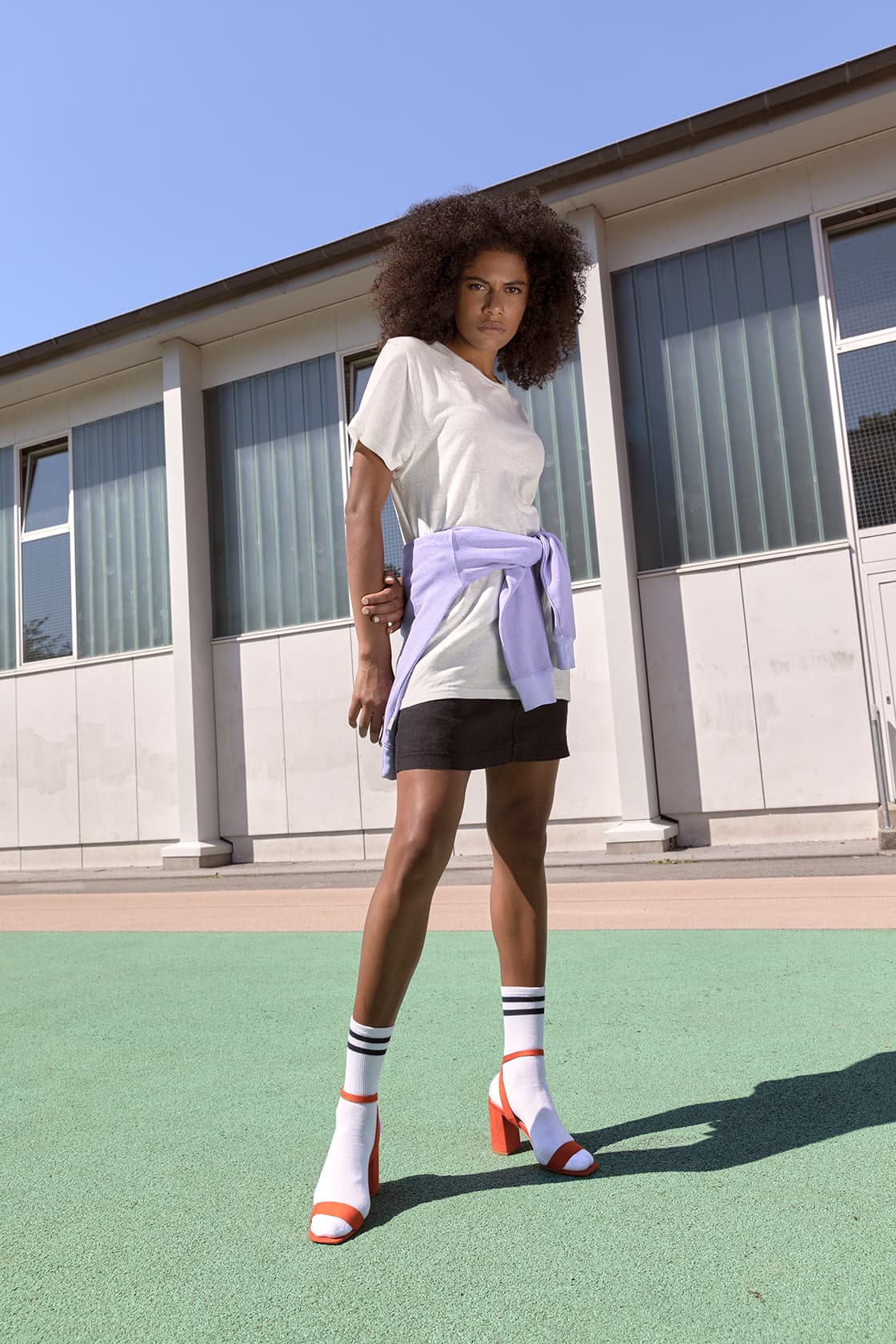 How would you describe your customer base?
Our customer base consists of people who value unique pieces, unimposing and thought through design and high quality. Of course many also find MÁ Hemp Wear appealing because of the incredibly sustainable properties of hemp as an industrial crop. Between those two groups I think there is a big intersect which we count as our fans. 
Do you ever struggle to stay inspired?
Not really. We are a young brand with more ideas than pieces we can make per collection. So far there is a lot of creativity waiting to be channeled. 
Our creativity runs along two main lines: Firstly we call our style refined urban wear. That is like our mantra which helps us maintain a shared vision of our style.
And secondly the use of hemp fabrics. This means we take into account the look and behaviour of the fabric for every piece we design. 
Is there anyone you would love to see wearing your designs?
In our first collection, every piece was named after some of my favourite musician's nicknames. People have to find out for themselves what musicians they are, but some of them are still around. Having these musicians in a group picture wearing their piece would be amazing :)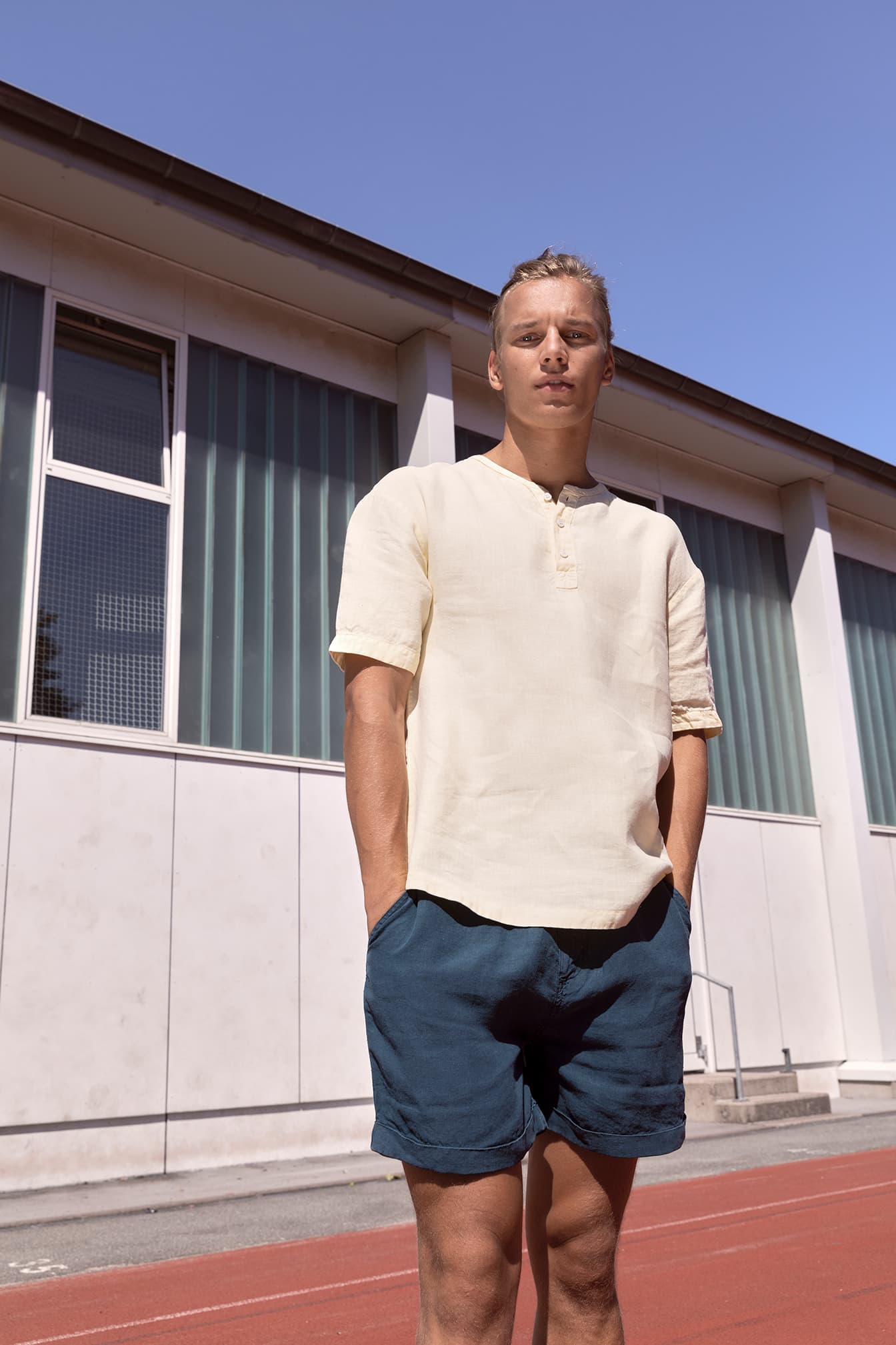 Do you have a mentor?
Not really. I have family and friends who I can turn to for different kinds of advice but not a mentor as such. At times it might be useful to have someone who assists and advises more actively. Thankfully I have no problem going head first and just doing things myself. 
If you could only wear one piece from your collection, what would it be and why?
Man, you're really making me choose? If I have to, I would choose our unisex shorts Ancho. They embody perfectly what I want to achieve with MÁ Hemp Wear. They are a stylish pair of shorts with a turn up and welt back pockets made from 100% hemp. The fabric really makes this piece stand out and they just feel amazing to wear. This makes it the type of MÁ Hemp Wear piece that makes people understand what hemp clothes are like when they are well made. 
Is there another designer whose work you particularly admire? 
I am rather a fan of brands than particular designers. I like more expressive Scandinavian brands such as Acne and Han Kjöbenhavn but also more mainstream brands such as Wood Wood, Filippa K and no Nationality.
Brands like Acne and Han explore new boundaries and directions of the Scandinavian aesthetic whereas more mainstream brands offer very solid design for a broader audience. 
Apart from Scandinavian brands I am also a big fan of a few British brands such as Folk, Albam, Toast and Wax of London. They also have a very clean aesthetic and above all they are lovers of good materials and high quality workmanship.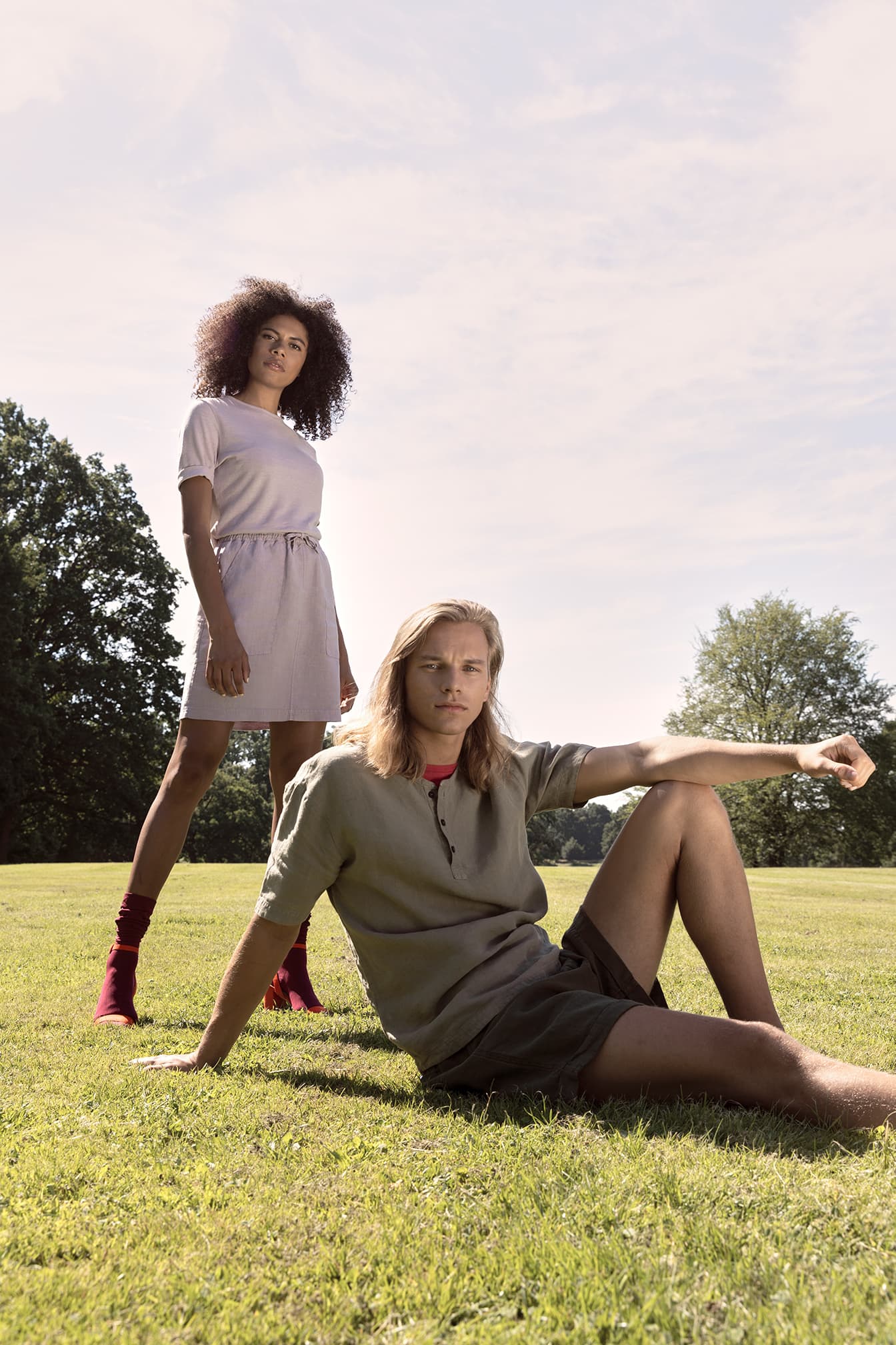 What's the best piece of advice you've ever been given? 
To wear hemp every day ;)
What drew you to Wolf & Badger?
Wolf & Badger is a fascinating marketplace, so unique. It kind of represents what London is to me, just in the digital space. When I think of London, I think of Copenhagen on steroids: Full of creativity, very diverse and offering a plethora of awesome shopping. Wolf & Badger has managed to put together exclusive boutique brands and the people who love to find their special products and thereby created a unique shopping experience. Being such a unique online shopping experience, we see Wolf & Badger as a very fitting venue for MÁ Hemp Wear. 
Where do you see the brand in 5 years? 
In 5 years, MÁ Hemp Wear will have been successful in changing people's perception of hemp clothes to being high quality and stylish. We will have made a number of collaborations with other brands and ventured into new fashion categories such as shoes. We will be available in selected shops, not only in Europe but also the US and Asia.