Founded in 2010, Tomcsanyi is a Hungarian brand sailing between minimalism and eclecticism, with the products characterised by a retrospective aesthetic, recalling the bygone days of the Eastern-European socialist era. We spoke with founder Dori to find out more about her journey to creating one of Hungarian's most interesting fashion labels.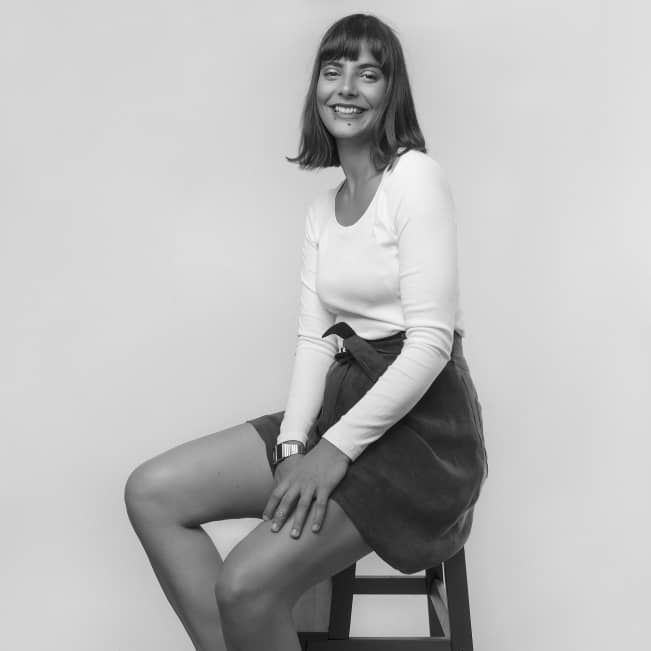 How did Tomcsanyi begin?
It all started in 2010 as a university project that gathered so much interest in the fashion industry – by Susie Bubble amongst others who wrote about me on her blog! It actually became a real brand in 2012 with the first commercial collection SS13. The label practically skyrocketed as we had an agency in China right at the beginning, so the first international buyers started to come as well. In 2013, I got my MA at MOME Art & Design University Budapest, and the brand participated in international trade shows like Capsule Paris & Blueprint Singapore, so we grew quickly but organically. In 2014, I won the Hungarian Design Award which I'm very proud of, and we continued developing and expanding internationally. During college (Moholy-Nagy University of Art and Design Budapest) I was in a collective for 2 years, but it didn't work out. I wanted to follow my own ideas and I already received attention for my school work, so it was obvious to start my own brand. It was fun from the beginning even with the big ups and downs.
Have you always been interested in fashion?
No. I've always loved exciting colour combinations and vintage floral patterns, but I was more into art than fashion. This changed during university when only creating prints wasn't enough, I wanted to create dresses that truly represent me. 
What have been the highest and lowest points on your journey so far?
On one hand, the lowest points are related to the fact that we are a small company that decided to grow organically, and this of course sometimes sets painful financial limits and even a small mistake can have a big effect. On the other hand, that's why we appreciate every success and the highest points are related to entering new markets, setting up commercial relationships with new buyers, etc.
What was the inspiration behind your latest collection?
My AW17 collection brings back the faded glamour of the Eastern European jet set, the '70s elegance of air travel and the nostalgic flights of Malév, ex flag carrier of Hungary. To recall these memories, embroidered airplanes and badges are here to embellish the bell sleeved blouses and long dresses besides the airplane prints on silk dresses and blouses. Colours are dark grey, midnight blue, emerald and rust recalling the cold nights and filtered sunrises of the skies.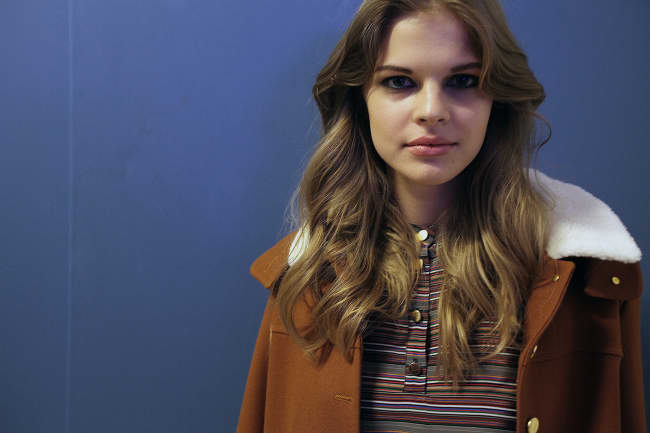 Do you ever struggle to stay inspired?
When it comes to creating a new collection I always have lots of ideas. But during the "boring" days when it is mostly office work, I do struggle. It is nice to travel for a few days and bring inspiration back.
Where is your go-to meeting spot?
I love specialty coffee and also international food. In Budapest I choose Warmcup for coffee and Dobrumba for food.
How would you describe your customer base?
Our customers choose Tomcsanyi because they want to stand out of the crowd by emphasising their intellectual attractiveness.
Is there anyone you would love to see wearing your designs?
Florence Welch. I just love her.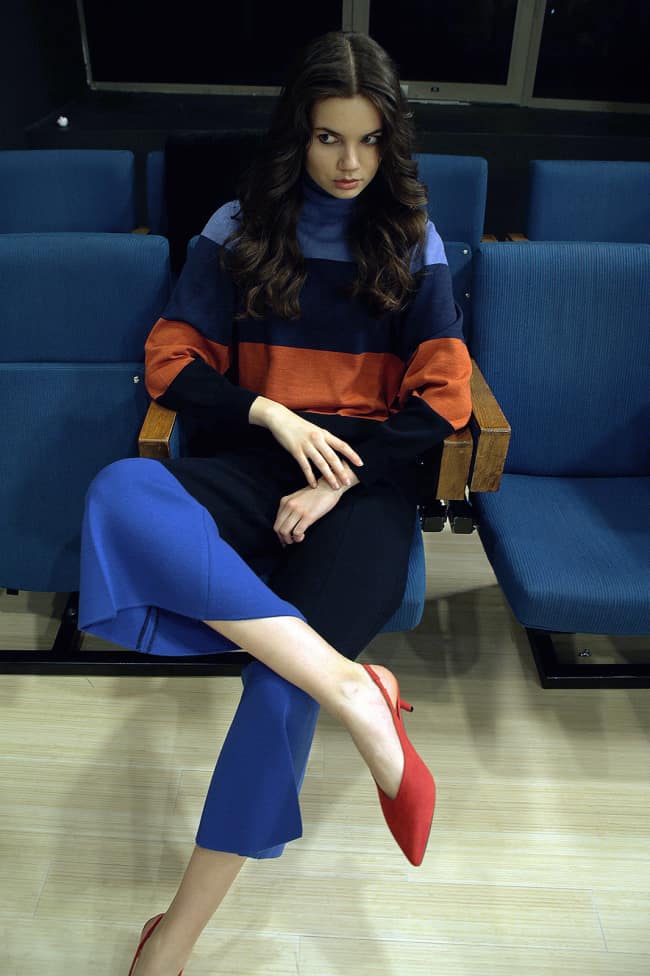 What are the morals you run your brand by?
We're trying to be as sustainable as possible. The fabrics are sourced through small Italian family manufacturers, produced locally in Budapest with fair wages paid. Even our denim pieces are washed with non-chemical ingredients. These are just truly important for me; especially now fast fashion is so out of control.
Do you have a mentor?
Yes, I will have a mentor from this autumn as I've been selected to participate in Société's Fashion Accelerator Program (http://societebudapest.com/fashion-accelerator-program/) and they'll bring internationally acknowledged fashion industry insiders for the program.
If you could only wear one piece from your collection, what would it be and why?
The Tallin - silk kimono dress from the AW collection. Just the perfect dress to wear from day to night.
What's the biggest style mistake you've ever made?
I don't believe in style mistakes, only different taste levels.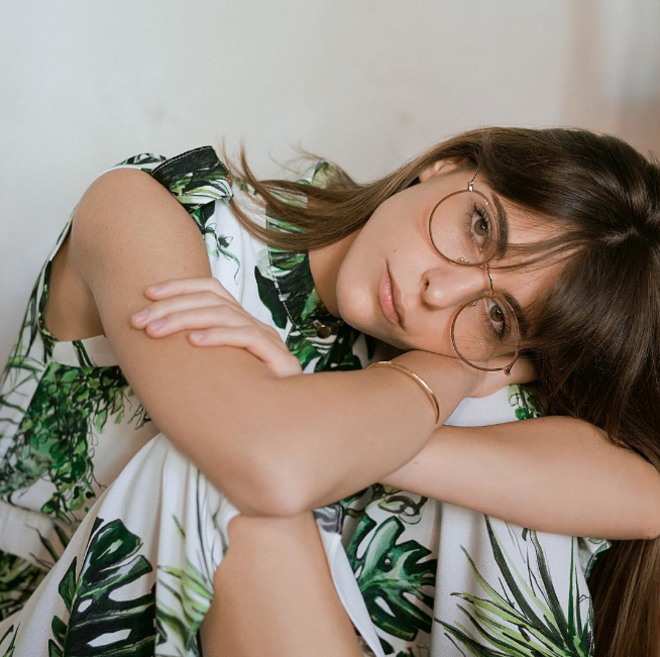 Is there another designer whose work you particularly admire?
I love Stella McCartney, but who doesn't?
What's the best piece of advice you've ever been given?
Be patient, work hard, you'll get there.
What drew you to Wolf & Badger?
I was approached by one of the team and it was love at first sight. I think Tomcsanyi truly fits in with the selection of WB's. 
Where do you see the brand in 5 years?
I imagine my brand getting bigger brand awareness worldwide and would also like to open a mono brand store in Budapest. We're a sustainable organically growing company, so we're celebrating every big moment in the brand's life.