vielö is a young, award-winning, organic and sustainably-made skincare alternative for design lovers. vielö takes a unique, understated and sustainable approach to skincare, celebrating simple, yet efficacious ingredients of the highest organic quality. We caught up with co-founder Christian to find out more.
How did vielö begin?
We are two co-founders, Alexander and myself, Christian. We have academic degrees in different fields. Alexander in industrial engineering and I have a law degree, so basically two academic fields which one at first glance would not immediately associate with the beauty industry! However, it really helped us to question the norm in this industry and to be newcomers. We both have been working internationally before, Alexander worked in management consulting whereas I – before my move to London – was working for the Director of the Austrian Federal Economic Chamber and we both were very fascinated by entrepreneurship and the start-up scene. 
The initial "Eureka moment" was when we, two absolute newcomers in the beauty industry, found out that a traditional Austrian dairy did not further process and refine its liquid organic whey, which is a valuable by-product of the cheese production. The beneficial and calming effects of whey on human skin were known to us from whey baths especially for people with skin sensitivities. That's how it all started and after lengthy talks with skincare specialists and inspired by the circular economy we started – together with amazing partners and experts - developing a premium, organic and sustainable skin and body care range based on organic whey. All this without previous experience in this noisy and saturated market. Some friends described us as "crazy" but you have to take brave decisions if you believe in an idea and I am happy we dared to go for it.  
Of course, we were aware of the risks but at the same time we were convinced that there are so many people out there who share our principles and ethos such as quality, sustainability, transparency and simplicity. People who think the same way as we do, people who appreciate authentic, simple yet premium products. No misleading, no greenwashing and no deceptive advertising. Motivated by this idea and the conviction that the cosmetics industry was in dire need of a new and more sustainable approach, vielö was founded. After months of product development, market research and together with the best experts and innovative partners, our first product range, the vielö Whey Series, consisting of 7 body care products, was launched. Since then we follow our mission to offer a premium, organic and sustainable skincare alternative for design lovers.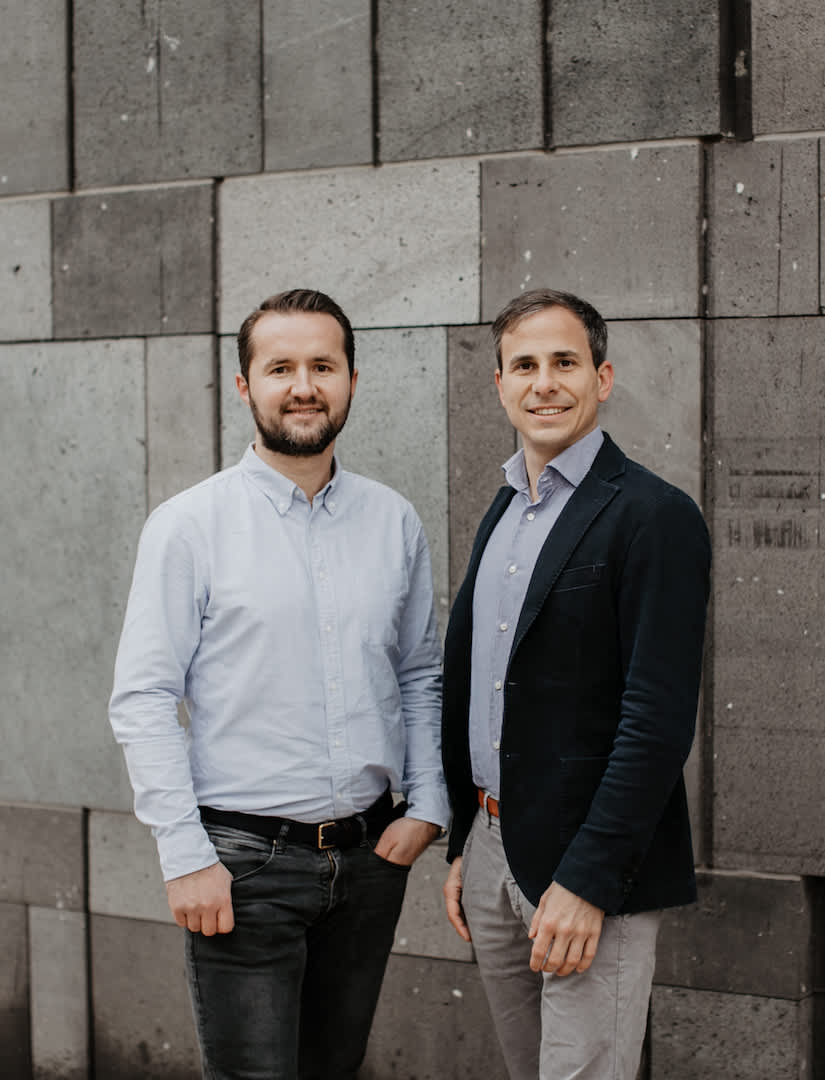 Have you always been interested in the beauty industry?
Honestly, as mentioned earlier, we are two absolute newcomers in the beauty industry, so it all happened by accident. But we knew what we wanted to do and sensed a niche and big potential for a new and more sustainable approach in this industry. 
How did you begin to develop your products?
The beneficial and calming effects of whey on human skin were known to us from whey baths for people with skin sensitivities. That is why, after long talks with skincare experts and partners and inspired by the circular economy (whey is a by-product) we came up with the idea to develop a new, uncompromising, organic and sustainably-made skin and body care range based on this valuable organic ingredient. 
What have been the highest and lowest points on your journey so far?
Being an entrepreneur and running a young company is a constant up and down and honestly it is a very adventurous journey but we do like adventures, so surely the highs outweigh the lows. If we start with the lows, then the current Corona crisis has to be mentioned because so many of our wonderful and unique partners had to close their doors. Nevertheless no crisis without new opportunities. Due to the constant need of hand-washing, people realize the big difference between our gentle hand care products such as our sulphate-free Hand Wash and conventional soaps that tend to dry out the skin. 
There have been several other highlights since we started such as winning numerous awards such as design, innovation or export awards but still nothing beats the joy when we receive feedback from new customers and partners that they absolutely love what we are doing and fully enjoy using our organic products each and every day. 
That's the reason why we started, we simply wanted to create and offer something that makes people happy and satisfied when they use it and at the same time something that is visually pleasing in their bathrooms. We also celebrate and cherish all our collaborations with our like-minded retail partners but one special collaboration we would like to highlight is with a new and fantastic Austrian design hotel called Mari Pop where all their beautiful suites and rooms are equipped with our products. We are fully aware that our prices are (due to our premium quality) higher than some of our competitors in the so-called "natural skincare industry", nevertheless, we were selected as their skincare partner. They fully stand behind our mission and appreciate what we are doing and that there is a big difference in quality between our products and products that come with another private seal or certification. For instance we avoid all disputed ingredients such as sulphates in all our rinse-off products. Sulphates are still widespread in the natural skincare industry but it's one of our principles to say NO to all disputed ingredients and all ingredients with no added value apart from lower production costs.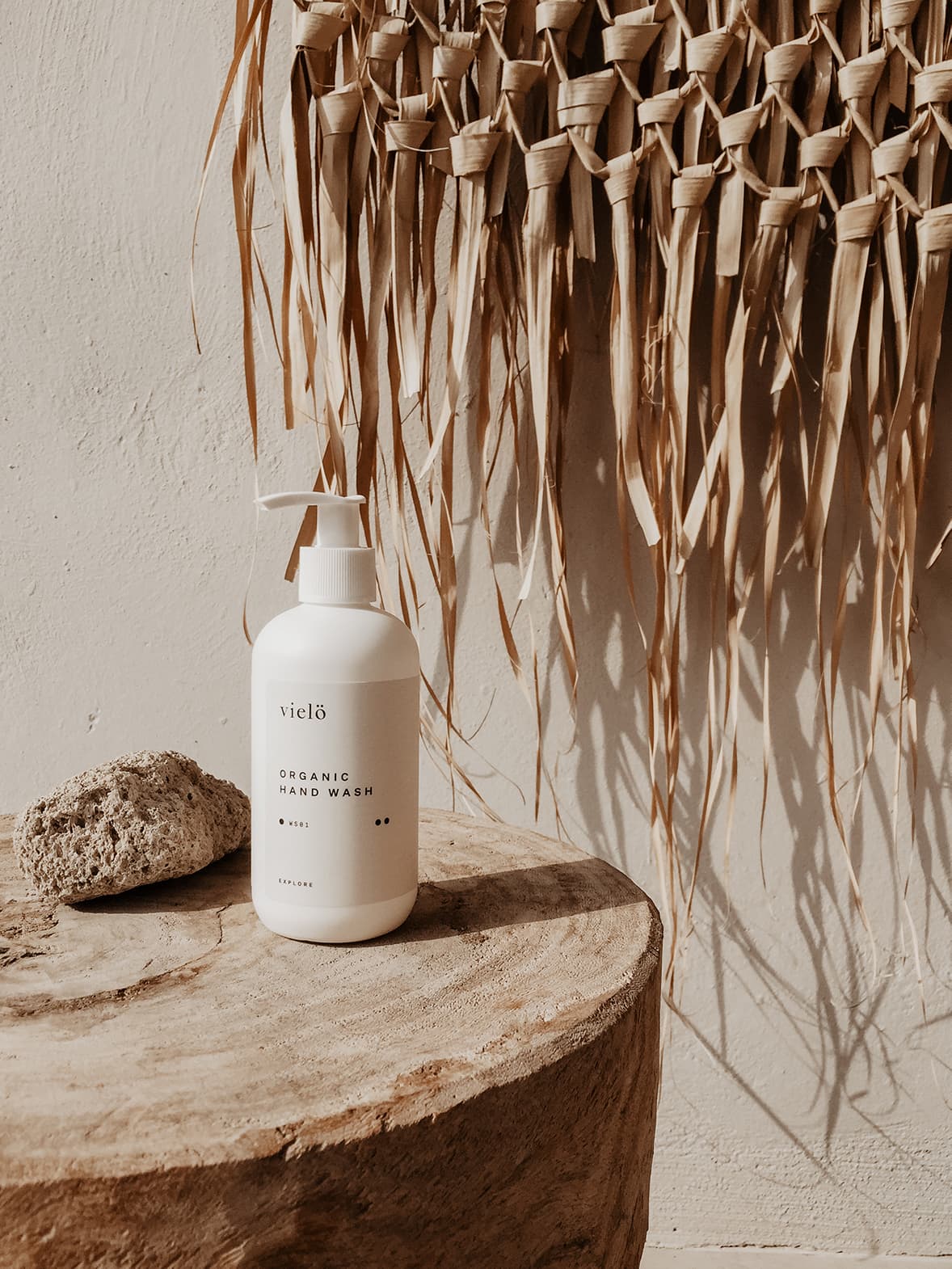 How would you describe your customer base?
We have a very loyal customer base and I would describe them as health and eco-conscious, caring, modern, discerning people with an admiration for craftsmanship and good design. People who enjoy life, ask questions and question the norm. They buy less but better and buy brands with a story. They're people who care for themselves, their loved ones as well as mother nature. They consider the mainstream as negative and love to follow their own independent path, they'll buy premium products for a higher price with respect for nature. People who have a limited number of timeless premium products instead of limitless products for the purpose of consumption.
What do you do when you're feeling uninspired?
I read a book, take a good magazine such as Cereal, Kinfolk, Monocle, Nomad or listen to music or podcasts such as our favourite one, "The Entrepreneurs" from Monocle 24. We have been invited to present our business model before Christmas last year which was an amazing experience especially for someone who is a longtime Monocle magazine subscriber. I am a magazine and paper lover, so I am constantly surrounded by the inspiration and the inspiring smell of paper. I can't go on a trip without a book or magazine.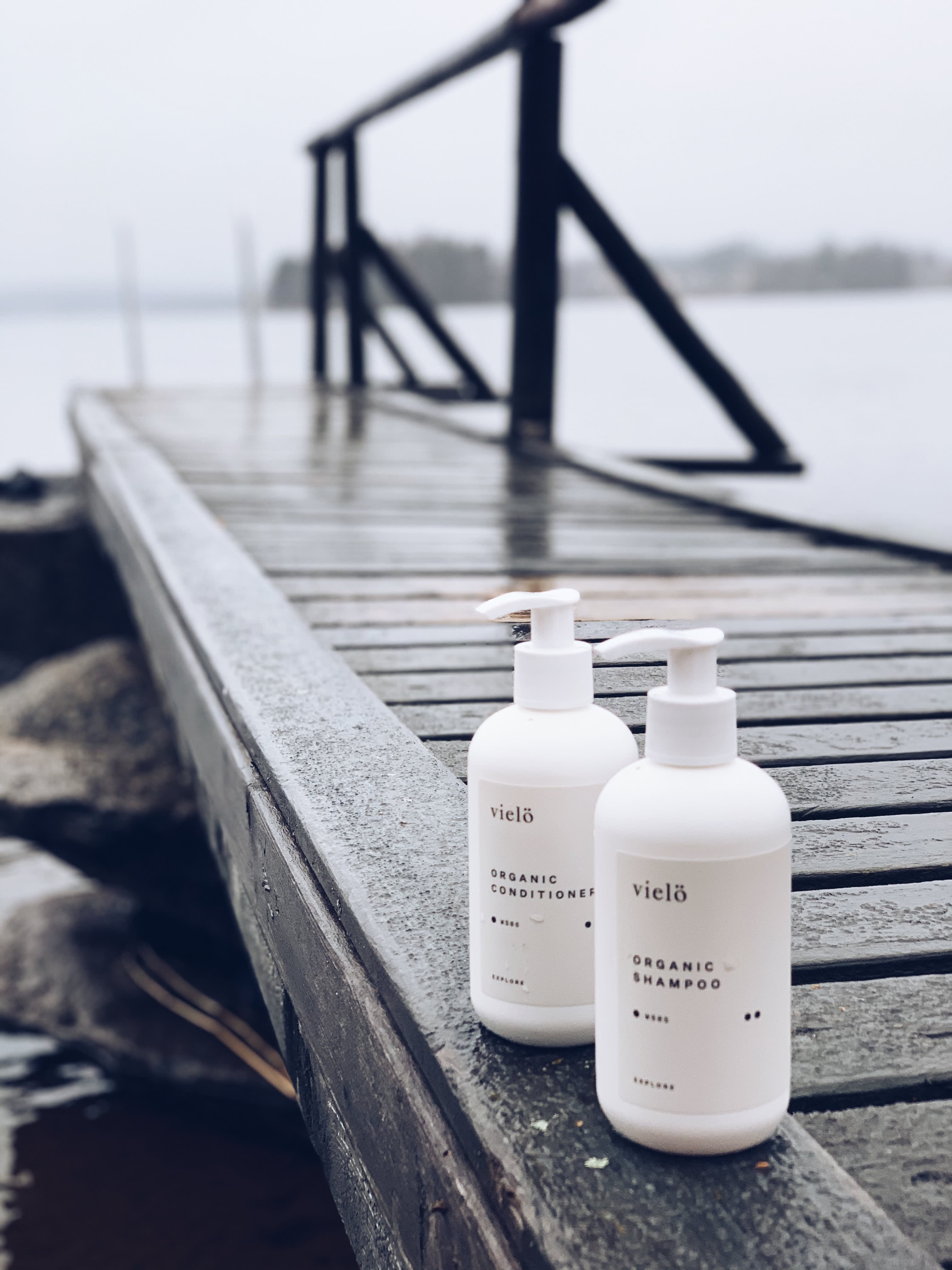 What is your evening skincare routine?
It's pretty simple. In cooler months and as my skin is rather dry and sensitive, I turn to mild formulations, to gently cleanse without stripping skin the much needed moisture. So, step one is cleansing with cold or rather cool water and mixed with our sulphate-free Hand Wash or our Body Wash under the shower. Step two is very important for me, it's moisturising skin with a rich and nourishing cream (currently I am happily testing our face cream which we will be launching together with some other facial care products later this year). 
What's different about your products?
vielö was created out of the desire to celebrate simplicity and a more sustainable approach to skin and body care yet without compromising quality. We believe in an understated approach, going back to basics and focusing on the essentials. No greenwashing, no deceptive advertising. Our products are organic and sustainably-made based on nourishing organic whey. All products are unisex, sulphate-free and gentle, making them also particularly suitable for dry and sensitive skin.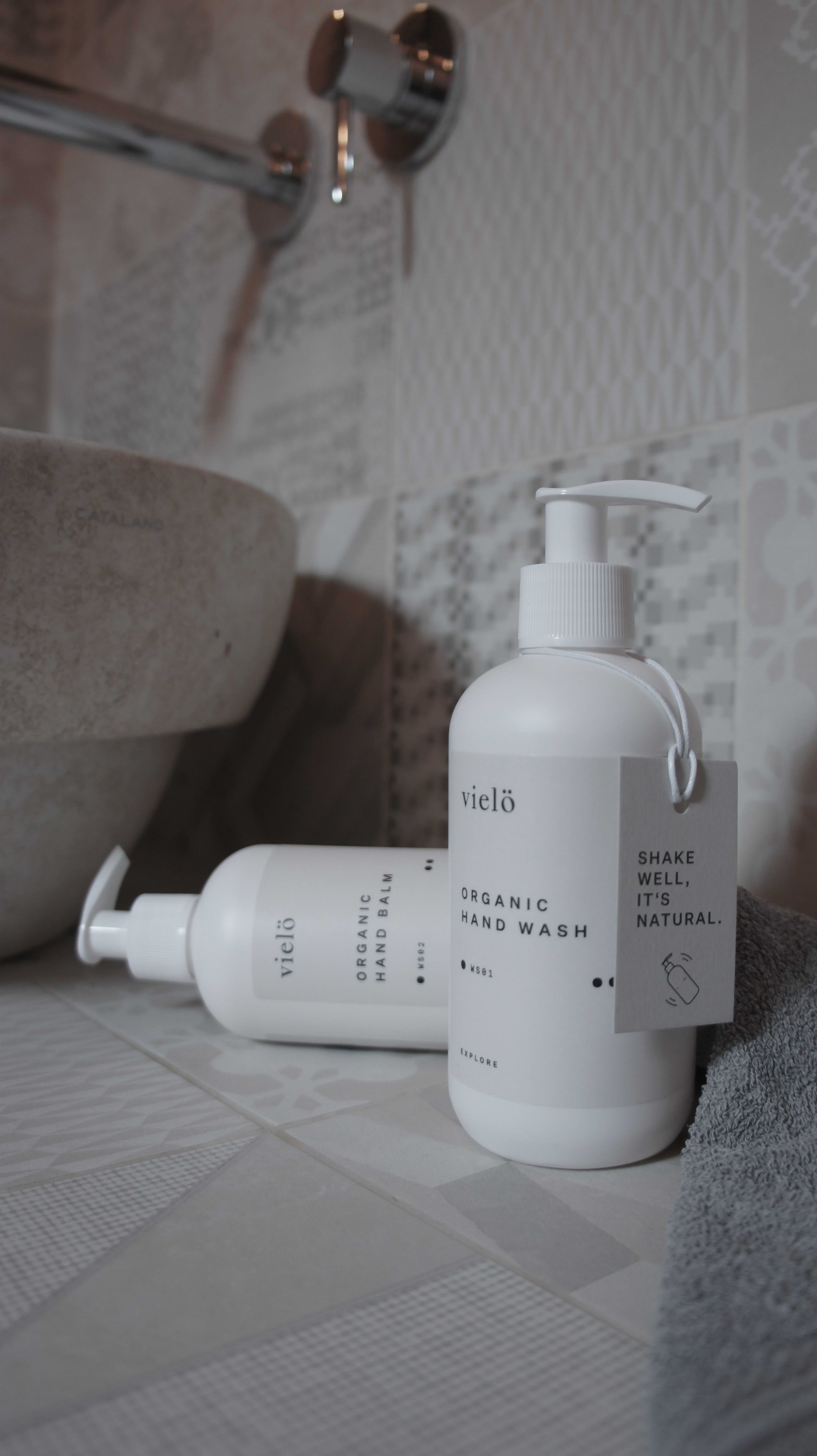 Why is using natural/organic ingredients in your products so important to you?
We want to enable our customers to make an informed purchase decision based on transparent information. This is why we describe each and every ingredient on our website and in our webshop. We simply believe the highest quality and most sustainable way of production is to focus on organic quality. That's why we have opted for the strictest cosmetics standards called Austrian Organic Cosmetics Certification (Austria Bio Garantie). Thereby we offer premium quality and at the same time greater transparency, supervised by an independent body. Our quality standard is legally determined which is a big difference to other certifications where big corporations establish their own quality standard and seals, so we really recommend everybody to double-check who is behind these widespread certifications. 
At vielö, we believe in authentic and honest products and ingredients that are harmless, undisputed and consistently well rated. This ensures that our skin is never exposed to potentially harmful ingredients and avoids "ideological" and scientific debates about product safety. This is also the reason why we strictly avoid sulphates which are still widespread in the natural skincare industry. 
What is your go to product from your range?
My go to product is our Organic Duo Hand. Technically it's two products because the Organic Duo Hand consists of our sulphate-free and gentle Hand Wash and our rich and moisturising Organic Hand Balm. For me as someone with rather dry and sensitive skin – especially nowadays when multiple times of hand-washing a day is so essential for all of us– these two products are the ones which I really need but I can honestly tell you that all our products are in regular use in our home.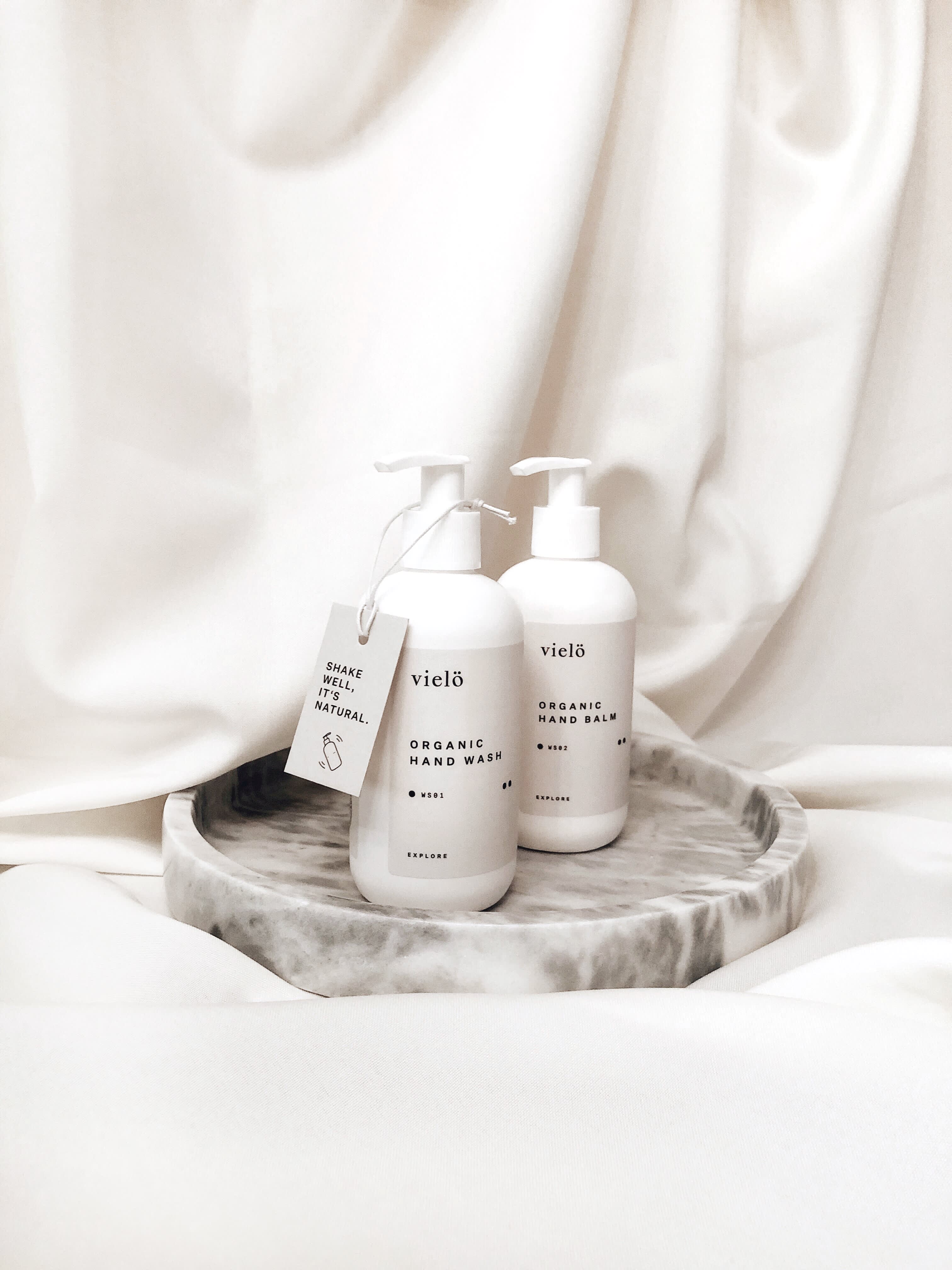 Do you have a mentor?
We don't have mentors but we do have friends and great people who support and advise us and there are also many people out there whose story, passion, resilience, stamina and courage constantly inspires us. 
What are the morals you run your brand by?
We believe every good company needs a clear set of values and principles. We have four fundamental principles. These are quality, simplicity, sustainability and transparency. Whenever we find ourselves at a crossroad, this set of values leads us. It helps us also to form the right collaborations with the right people and partners. Our values are the reason why we have to decline many collaborations which might be financially beneficial yet simply not in line with our ethos and principles. 
What's the best piece of advice you've ever been given? 
That's hard. Maybe not to listen to each and every piece of advice you get. Instead find your own path. I believe if you are passionate about an idea, then go for it, avoid people who have numerous reasons why your idea will fail. So, don't be afraid and just go for it. 
What drew you to Wolf & Badger?
That's an easy one. We discovered Wolf & Badger years ago when I was strolling through London and since that time I have followed your journey. Wolf & Badger stands for sustainably and ethically made quality products from independent labels. We love being a part of a bigger global community with like-minded people and brands. Brands that keep celebrating craftsmanship and good design.  
Where do you see the brand in 5 years? 
This is a difficult one but I hope we manage to establish vielö in this noisy and saturated market as one of the go to brands for people who expect more than just great marketing. People who want the best of both worlds, premium quality and good design.