Inspired by a love of coastal living and the ocean, XV stripes captures the essence of laid back luxe for your bedroom and home. Vibrant colour. Softly woven fabric. Passionate attention to detail. First-rate organic and eco-credentials. These are their fundamental values. They hunted high and low to bring together the best people and materials to produce this lovingly crafted collection of their favourite things.
All their fabrics and fibres are sourced from sustainable sources. All their cotton products comply with the STANDARD 100 by OEKO-TEX®. They also work with the extraordinary Repreve yarn, which is used across their throw range; it is produced by breathing new life into recycled ocean plastics.
XV stripes was born from a meeting of minds. Founder Izzey Hung nurtured the desire to reflect her love of the ocean and sailing – particularly at Cowes – in her home. When an intensive search failed to inspire her, she decided the time had come to follow her dream. XV stripes was born. An introduction to designer Vicky Sanders followed and the creative process began. We caught up with Izzey to find out more about her brand.
How did XV Stripes begin?
I simply couldn't find the duvet cover I wanted in the blue I wanted, so whilst I had an initial idea for the striped duvet, the name and unique selling point of XV/15 stripes, (seven stripes on duvet, eight stripes across the pillowcases) came a little later. But, developing the idea from concept to reality was the challenge. Interpreting that was all about finding the right person to do it with. Through my old network of Harrods connections, I was finally introduced to Vicky Sanders. We both drove 2.5 hours to meet in Cardiff for coffee. The rest is history.
I have been very lucky to have had a successful corporate career that has taken me across the globe, which has resulted in being able to see many wonderful countries and cultures. But I have always wanted to have my own company, and I now realised how much I missed being creative and putting colours and concepts together. I currently have the best of both worlds!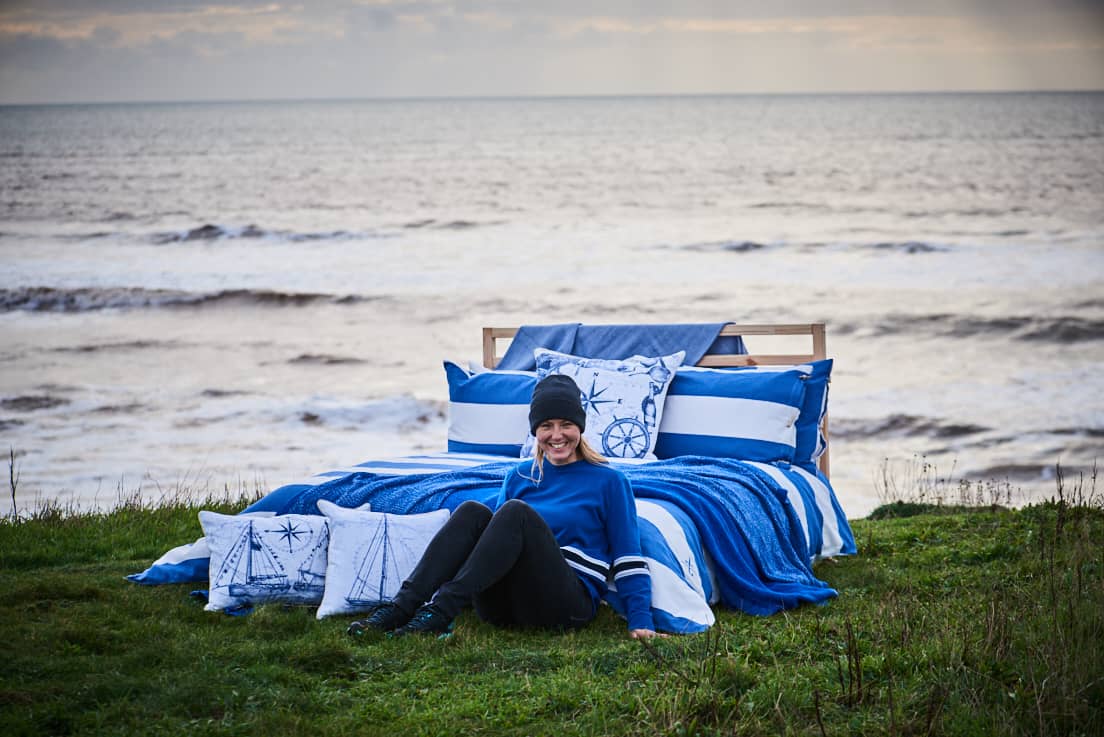 Have you always been interested in design?
At school I did art and art history and did an interior design course, but I never thought I would end up, creating my own brand. Interestingly, throughout my career I always found a way to weave creativity into my job. 
How would you describe your aesthetic? 
I love big horizons, in particular coastlines and beaches that evoke feelings. There is a spot on the Isle of Wight which always overwhelms me with emotion.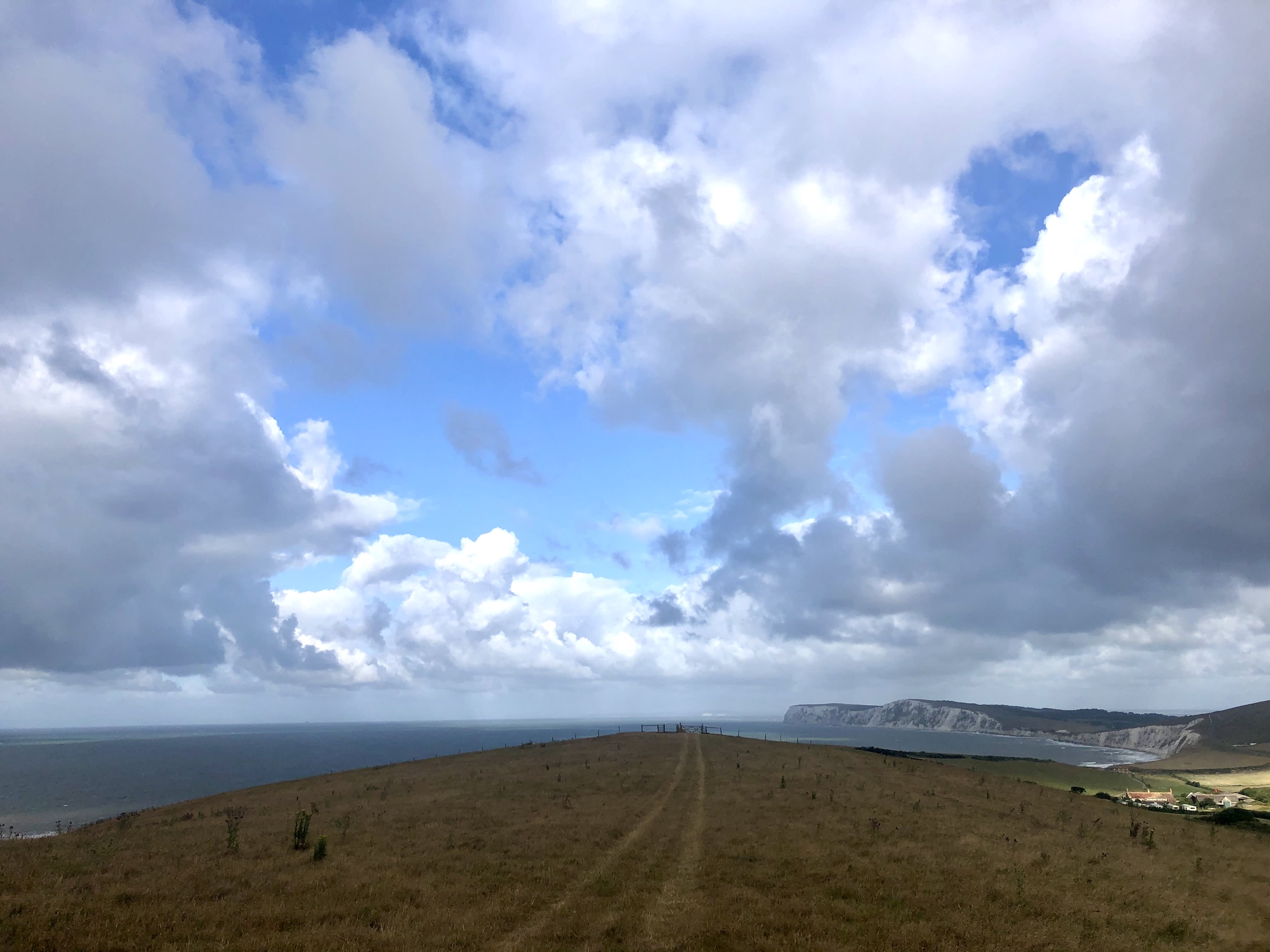 What have been the highest and lowest points on your journey so far?
Having had a successful corporate career, the highs have been winning awards for the teams I have worked with. The lows are the struggles you have with yourself, taking on too much and getting too emotionally and physically exhausted.
What do you love most about your job?
With XV, it is the opportunity to bring a little bit of colour into people's lives.  The coast and the ocean can often bring a little piece of calm for people. In my career I have been lucky to work with amazing people, I love seeing people grow and be successful. 
What are the morals you run your brand by? 
We have four values: Detail (it is as good on the inside as it is out). Hands-on (no job is too small for anyone). Creative (ideas come from our life around us). Fun (core to any team and company).
How would you describe your customer base?
Our customers have a passion and love for the coast, ocean and all things nautical. From those that live by the sea to those that long to, from passionate sailing teams to family cruising, our customers incorporate this into their home interiors: coastal inspired and fresh salty air.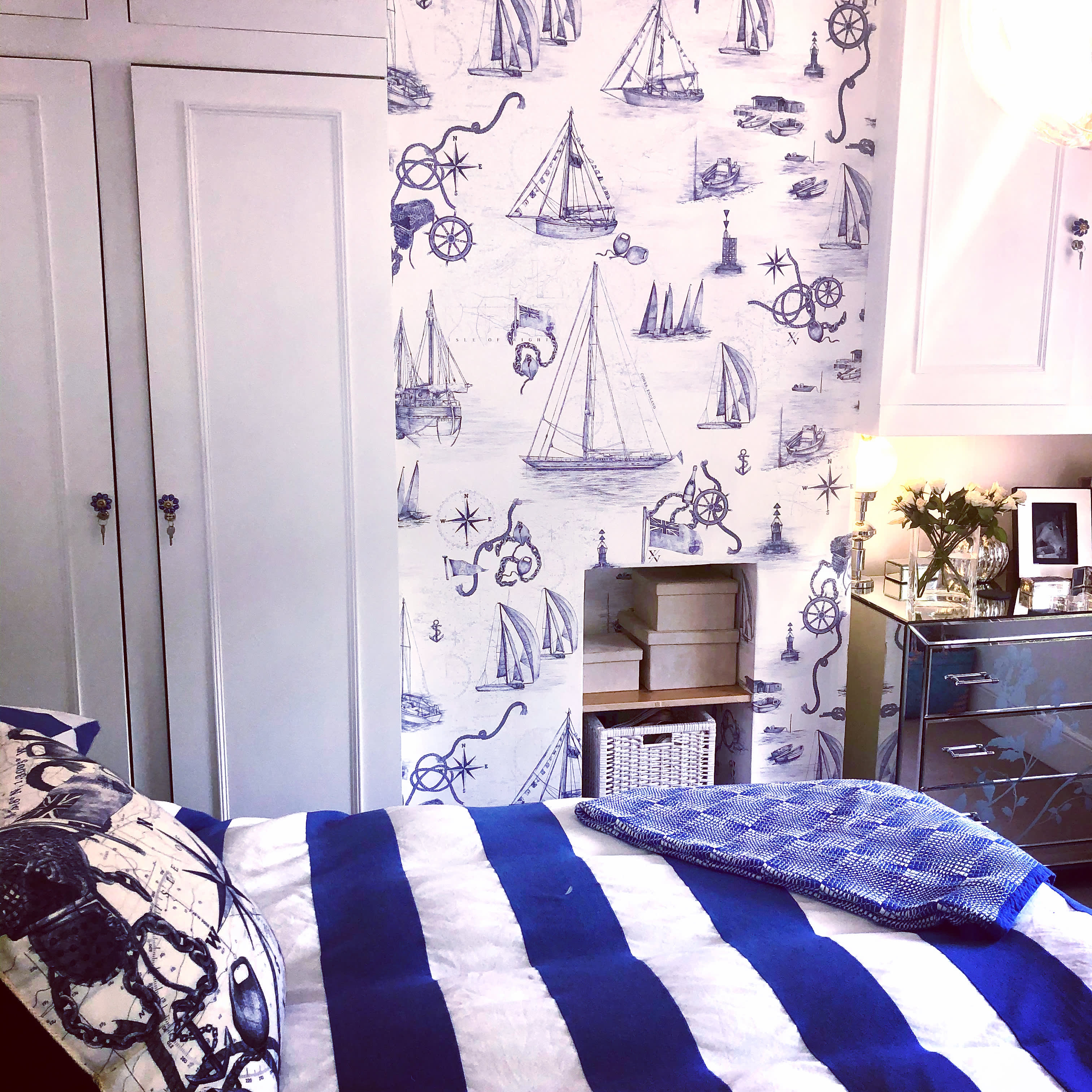 Do you ever struggle to stay inspired?
Everyone has moments of doubt that ideas will never evolve from that white piece of paper. I reach out to the team, friends or go for a long walk – by the sea of course!
What is your favourite interior trend at the moment? 
I am loving the resurgence of wallpaper and some bolder colours.
Can you tell us about your favourite piece from your collection?
It will always be our signature blue stripe duvet, this after all, is how it all started. 
What is the most important thing you have learned on your journey?
Get feedback, share ideas and take time, Rome wasn't built in a day.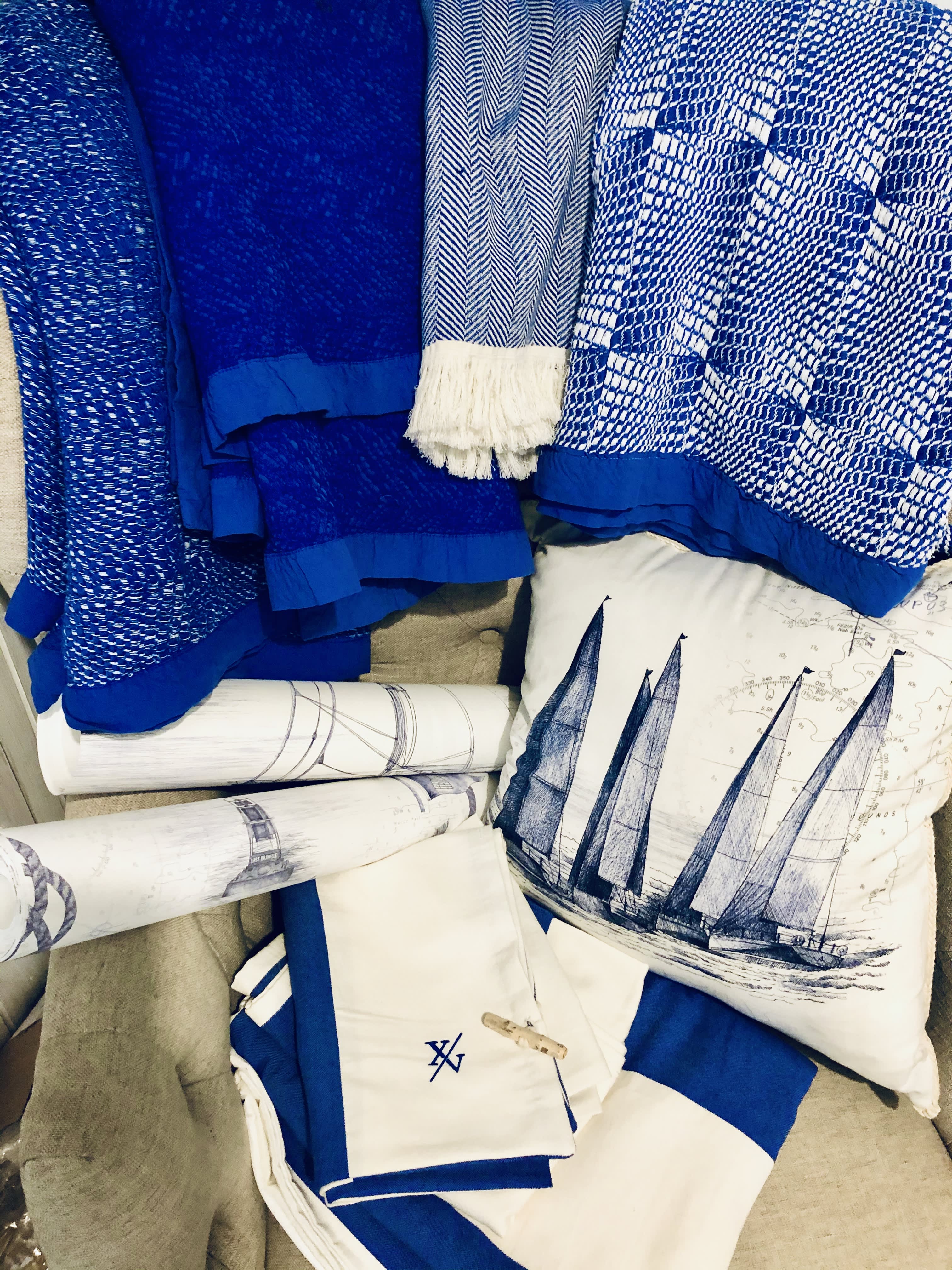 Is there another designer whose work you particularly admire? 
Early Ralph Lauren Home 1980's through 1990's – you knew it was RL bedding just by the design and quality.
What is the best piece of advice you've ever been given? 
Always be true to yourself and your values.
What drew you to Wolf & Badger?
I first heard about it via a friend and have followed you for sometime.
Where do you see the brand in 5 years? 
A known brand across a number of continents! People know our bedding and interiors through our designs, without having our logo splashed everywhere!