AZiiNA clothing is for versatile, modern women with a creative flair. AZiiNA believe in making high quality investment pieces that can be adapted to different environments and situations, taking your outfit from day to night or from season to season. We spoke to the designer Andrea Karsas to get a closer look at the brand.
How did AZiiNA begin?
I knew I always wanted to have my own brand eventually, so the first step for me was making the decision to just go for it!
After finishing my fashion design degree at the University of Leeds I worked for swimwear label Paolita followed by lifestyle brand Vevie. They were both quite small when I worked for them, which helped me gain skills in a variety of roles, something that is essential when running your own business.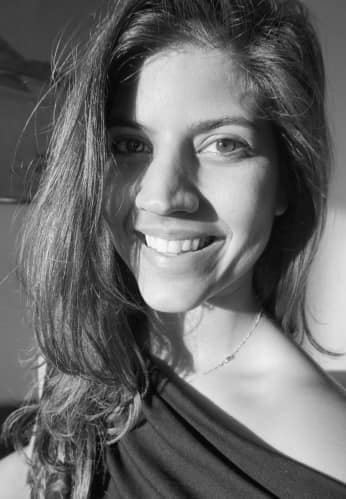 Have you always been interested in fashion?
Yes, I remember making outfits for my Barbies out of tissue paper and highlighters! 
What have been the highest and lowest points on your journey so far?
The highest is definitely when I see women wearing AZiiNA with a smile on their faces.
The lowest is dealing with factory issues that are out of my hands and the only answer is to be patient and find a solution.
What was the inspiration behind your latest collection?
The AW 15/16 collection is all about movement and wrapping. I was inspired by James Nares's 'Brushstroke' art collection and how all the art pieces are similar but different at the same time; as if motion has been captured in stillness. I kept the colour palette simple and focused on convertible draped pieces as well as using textured fabrics.
Do you ever struggle to stay inspired?
I am continuously being inspired by nature, travelling, art exhibitions and my favourite, people watching.
Where is your go-to meeting spot?
I don't have one place, anywhere around Portobello and Westbourne Grove is great. It's close to the studio and I get to have a bit of a wander!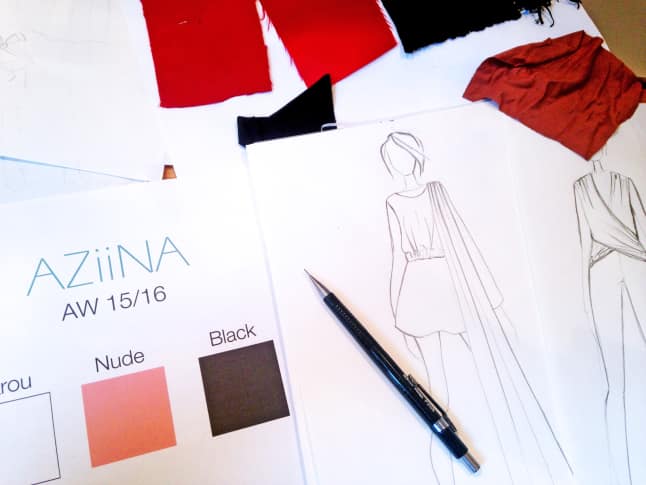 How would you describe your customer base?
The AZiiNA woman is a traveller who doesn't follow seasons and is curious and creative with her fashion.
Is there anyone you would love to see wearing your designs?
I would love to see everyone wearing my designs but in terms of celebrities/fashion people/bloggers; Sienna Miller, Holli Rogers, Lucy Williams (I love her instagram account!) from www.fashionmenow.co.uk and Leandra Medine from www.manrepeller.com.
What are the morals you run your brand by?
Versatile fashion that can transcend seasons and can be styled to be worn from day to night.
Do you have a mentor?
I don't have one person; I view everyone I work with as mentors as I believe you can learn something valuable from everyone.
What apps keep you sane?
I love Snapchat and Instagram! I need Google maps and Foursquare and my secret obsession is Geocaching.
If you could only wear one piece from your collection, what would it be and why?
The Wanderlust Midi Dress in black is versatile and really works from day to night!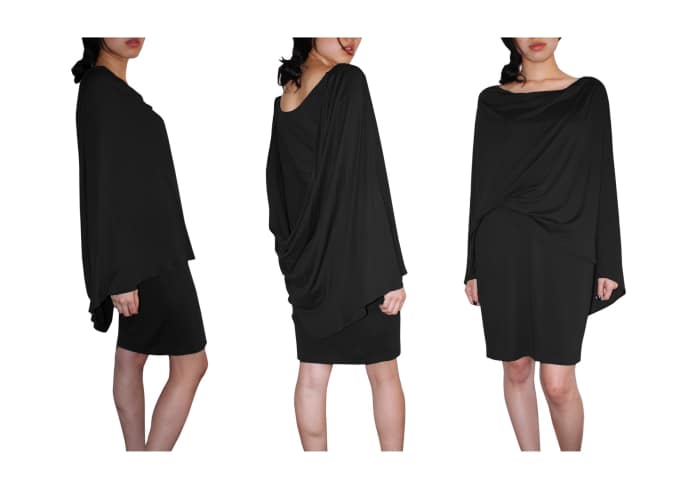 What's the biggest style mistake you've ever made?
Probably many but I am all about experimenting and reinventing your clothes so I have no regrets, especially as dressing up is also a great inspiration for future collections for me.
Is there another designer whose work you particularly admire?
Zimmermann and Zeus + Dione.
What's the best piece of advice you've ever been given?
When there is a will there is a way.
What drew you to Wolf & Badger?
The celebration and support for new designers and the eclectic curated stores.
Where do you see the brand in 5 years?
We will be introducing swimwear into the next collection that will hopefully set a path into focusing the brand in a more resortwear niche. I would love to see the brand gaining recognition and being sold in unique boutiques globally.