I was born and raised in Mumbai, immersed in a colourful kaleidoscope of Indian city life surrounded by natural beauty and the traditional textiles from my family's tailoring workshop. I spent my summers working alongside my mother and aunt, learning the intricacies of hand embroidery, tailoring and henna. 
Creativity felt like a predetermined path for me because of my family's work, but my passions were soon focused on drawing and painting once I began classes at my first school. Growing up with few possessions, I treasured the small paint palette and brush that my family could afford. My instinct for colour theory, that I can only attribute to a youth rich with vibrant colour, enabled me to create harmonies of colour from few pigments and led to winning class competitions with my art.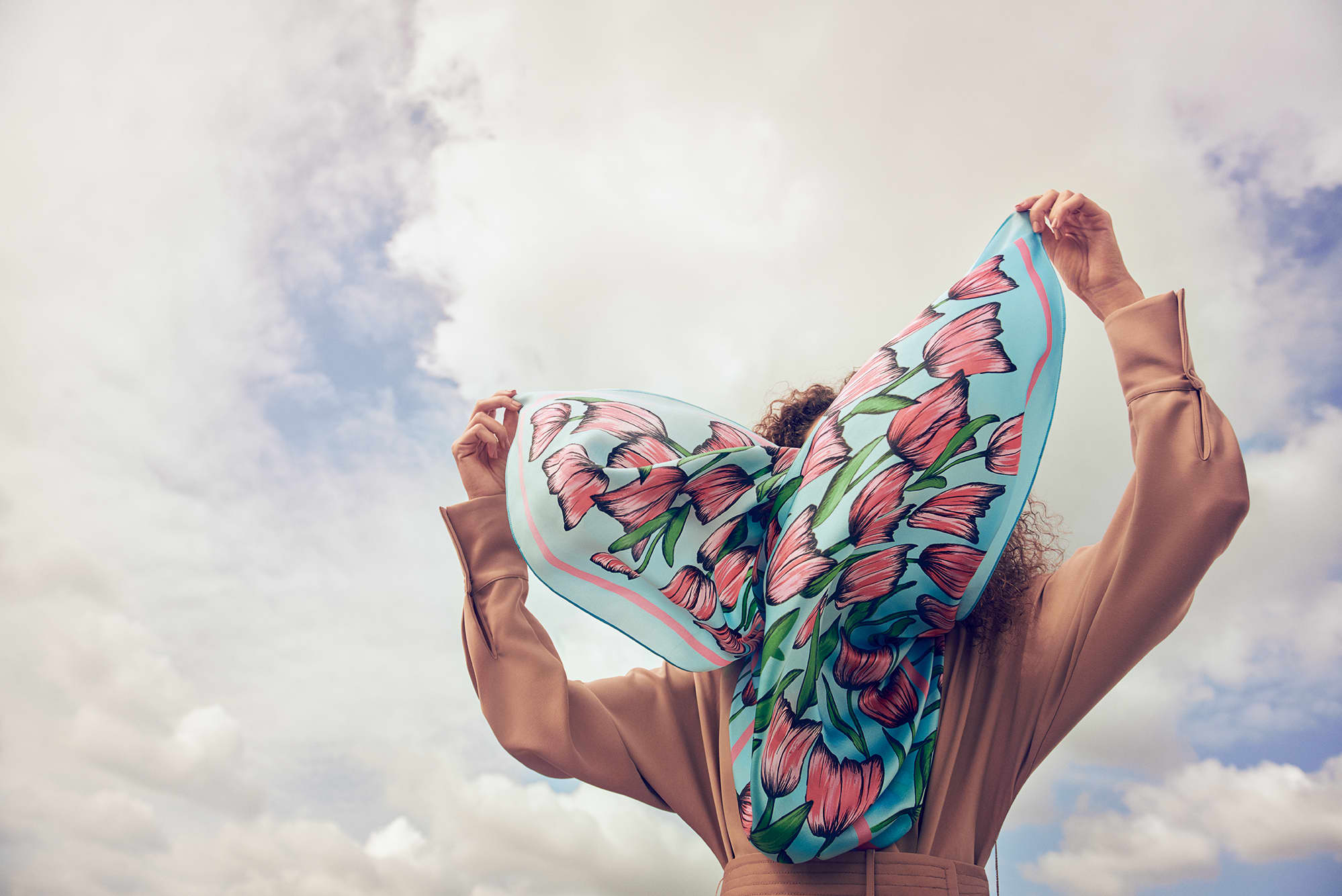 In India, fresh flowers play a huge role in the culture and in society, accompanying every ceremony and celebration. My fondest childhood memories are marked with their floral scents and bright colours. Whether added to elaborate dishes, tied into hair, used for decoration or in ritual and religion, every event is filled with an array of tuberoses, jasmine, marigolds, or chrysanthemums. India is where my love affair with flowers began, and they continue to be my only muse, inspiring every design from scarves to candles. 
At the age of nineteen, I left India for England to marry and raise my family. I dedicated much of this part of my life to raising my children while forging a career in property. I was fortunate to have lived in the countryside, so when I had a moment of time to myself, I would take a sketchbook and pencil in my hand and draw; the quintessential English countryside a fountain of endless inspiration. My drawings were stacked on a shelf, easily forgotten for years.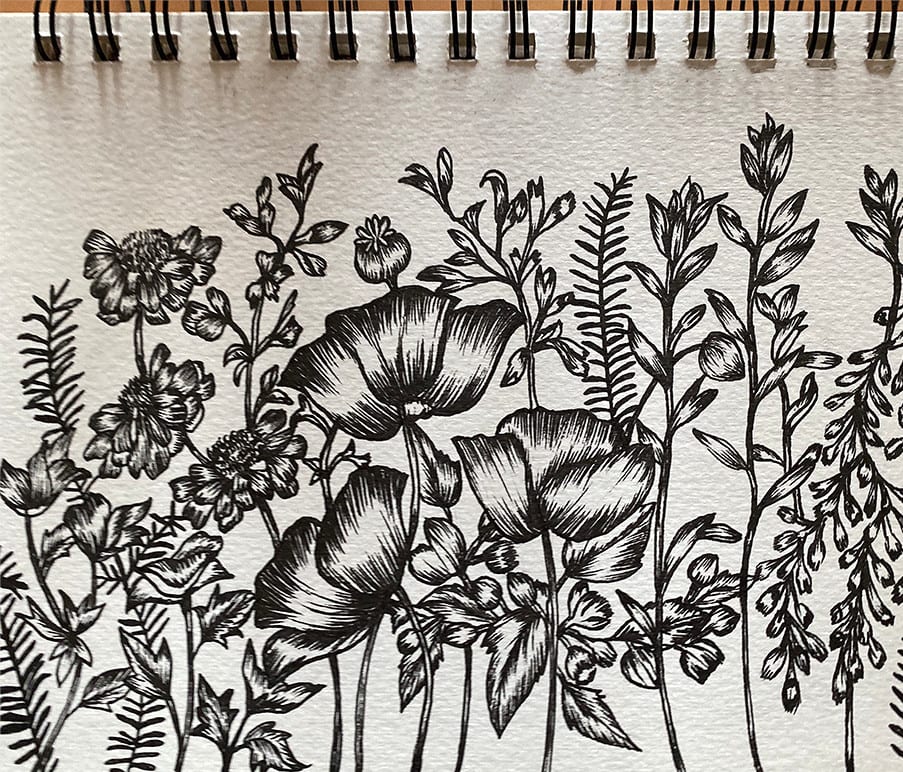 As my children grew up, the unrelenting desire to explore my artistry led me to take time back into my own hands and pursue my creative passions. I undertook vocational courses which encouraged me to experiment with mixed media, but it was my undergraduate studies in Art & Textile Design that opened a new creative path for me. I gained invaluable knowledge in digital and screen-printing techniques and this planted a seed in my mind; the idea for wearable works of art – a collection of my own making. I carried the idea with me throughout my Master's degree in Fashion and Textile Design, gaining know-how in modern textile methods including reflective fabrics and thermochromic materials. 
With the knowledge, skills and confidence gained from my education, I took the leap of faith to share my aesthetic and my vision with the world. In 2018, I founded 'Shakera Design' which evolved to become 'Shaku' in early 2019 with the help of my daughter, Sonera. After a year in the making, and countless experiments in colour and composition, my dream was realised in a resplendent collection of luxury scarves. Now, Shaku's growing collections include scarves, cushions, and candles.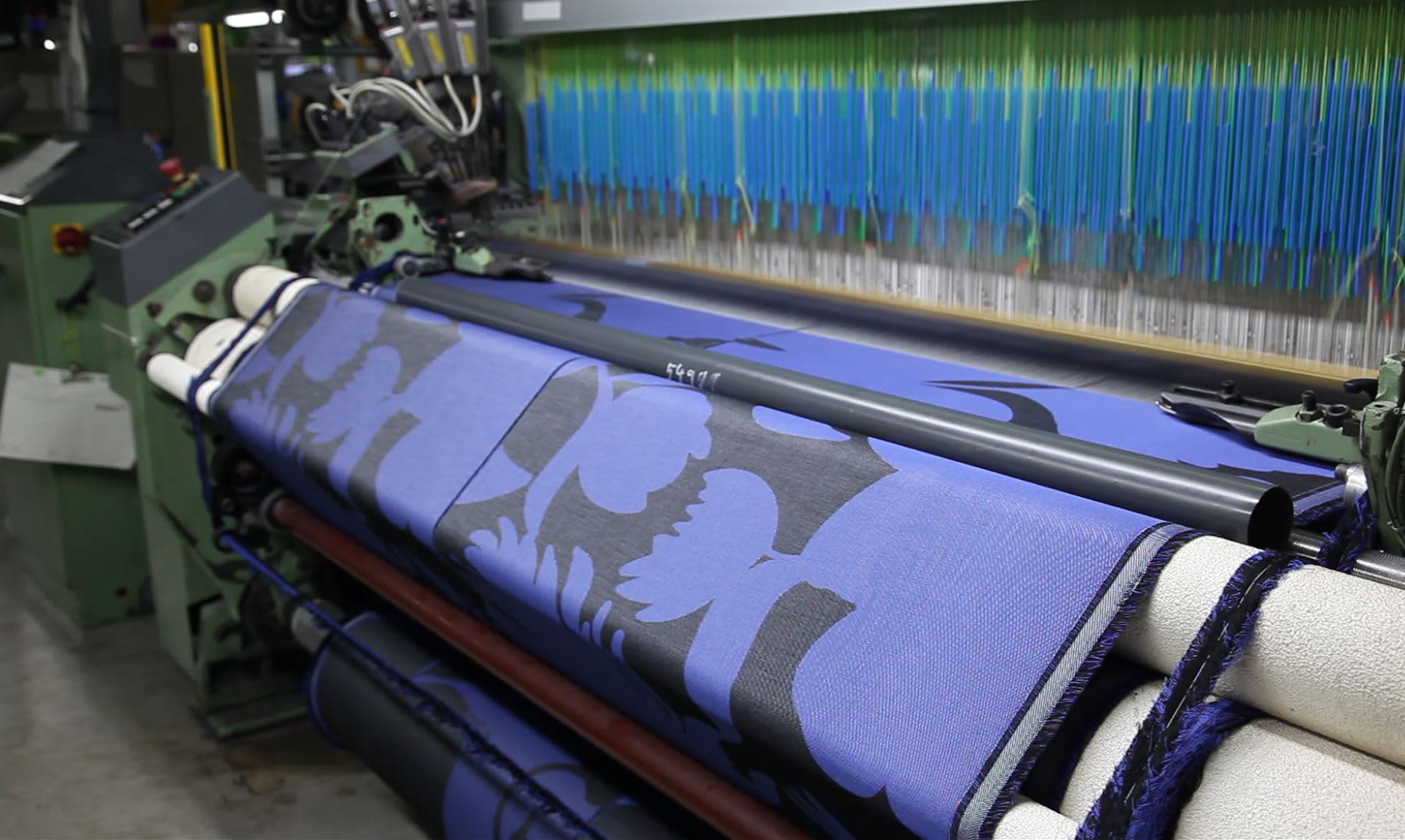 From long-held skills in embroidery passed down to me from my family to my adoration for bold, bright colour combinations inspired by the vibrancy of life in India, and the charming portrayal of English gardens as my inspiration, every design is a fusion of my past and my present.
I often feel as though I was given a second chance in life to rediscover how to express my skills and vision and share it with the world. I hope that my story is a reminder that we are all able to embark on the journey to realise our dreams at any stage in life.