Size inclusivity is an often overlooked element in jewelry's relationship to sustainability. The materials and their sourcing methodologies matter. However, high-quality and ethical craftsmanship alone does not guarantee a ring's longevity in a buyer's regular accessory rotation.
A change in the ring's fit often motivates shoppers to search for new items even when they would rather wear their previously purchased designs. I was shocked by this discovery shortly after founding Little Sky Stone, a Columbus-based jewelry brand in 2015.  During the early stages, I regularly attended local artisan and flea markets where this common customer pain point became a regular conversational topic. 
Potential buyers often commented that they were on the market for new rings because their fingers were swollen – from hormonal-related or general fluid retention. I still remember my conversation with a lady who was suffering from arthritis at the time, she stopped by my booth, checked out the rings, saying she could no longer wear rings because of her swollen finger joints.  These casual face-to-face interactions quickly became unintentional focus groups.  A light bulb soon went off for me and this gave me an idea that solidified the brand's values and formed one of my core product categories.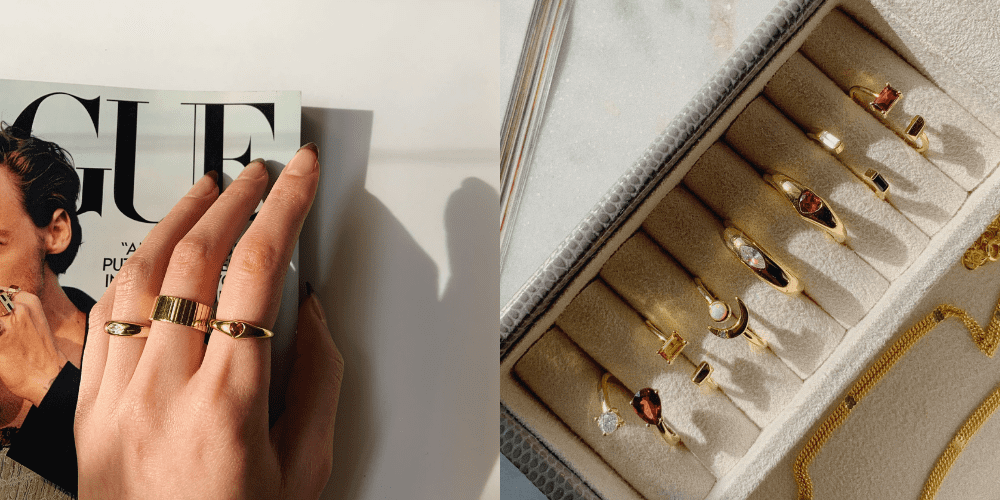 Online shopping has become the norm, especially in our socially-distanced world. Whether you're buying for yourself or are in the gift-giving spirit, these new-found ways of living further highlight this sizing system's inefficiencies. Adjustable rings offer a practical solution to this outdated model. However, it is rare to find universally-sized options that are equally inclusive while catering to different aesthetic preferences and price accessibility. 
Adjustable ring styles rely on an intuitive and comfortable design while maintaining aesthetic appeal. These designs should fit all of your fingers, so you do not have to worry that they will slide off or restrict circulation due to swelling.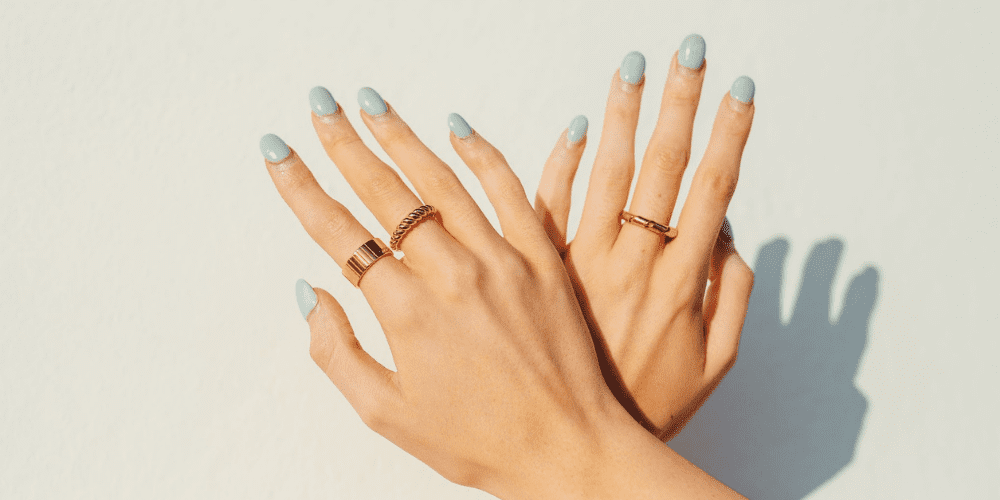 I initially sketched two different adjustable ring styles to prove that one-size-fits-all jewelry does not have to be limiting. One model features an open front and the other displays an overlapping back. Open front design has a small gap that shows off your skin alongside the front design and gemstones for a minimalist, elongated look.  Rings with an overlapped backing share a near-identical look to a traditionally-sized closed model option. However, the extended pieces of metal leave a small space in the back to allow customers to mold the design for a uniquely-tailored fit.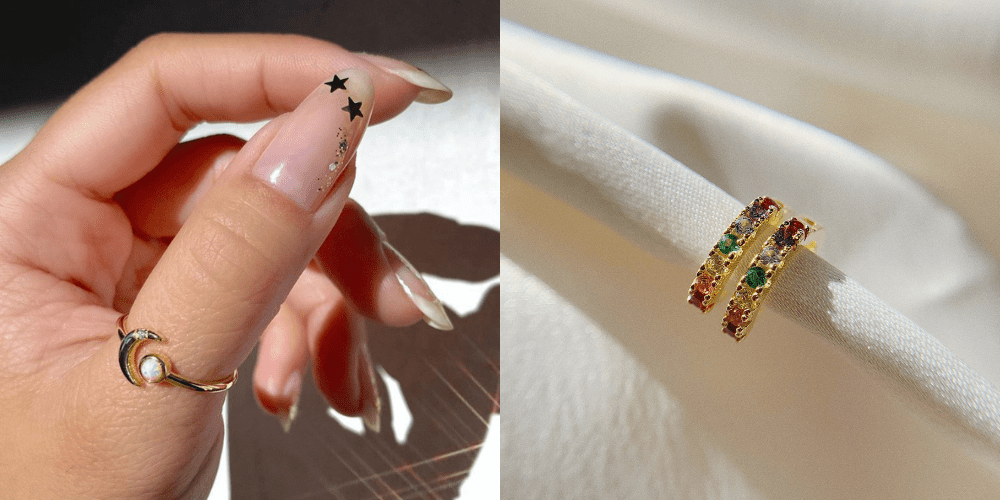 This notion of beauty and oneness extends into every pillar of the brand's ethos. Little Sky Stone emphasizes environmentally-conscious and ethical sourcing practices. All of the gemstones used – serving as the focal point of every design– are ethically sourced from small-scale mines that support local communities and are devoted to minimizing their environmental impact. 
As a direct-to-consumer brand, luxury, inclusivity and sustainable products are not mutually exclusive. Accessible pricing remains an option – even when using high-quality, durable materials, including precious metals and various gemstones, from pearls and sapphires to amethyst, opals, emeralds, and more. 
Alongside various gemstone-encrusted jewelry, I also created Yin Yang and Celestial collections that embody the brand's values of longevity, natural order and unity – paying homage to the brand's roots in Eastern philosophy and beginnings.