Probably the most important thing to know about me is that I'm a military brat, as was my dad who served two tours in Vietnam. I still have the doll and conical hat he brought me from his first tour in 1957. He was killed in action in 1967 during his second tour.
This is important because, in my journey as an artist, the catalyst has been the push and pull of military, war, and unintended consequences, and how to best tell that story so that my audience might find their own meaning.
Early on, my photographs were standard fare. Doesn't everyone get up at 6:30am in the morning to shower and put on make-up to go into the darkroom? I will never forget the feeling of watching the first photograph I ever developed turn from a white sheet of paper into a frame full of English Ivy from a friend's backyard.
I began formally studying photography in art school – first as a post baccalaureate, and then as a graduate student.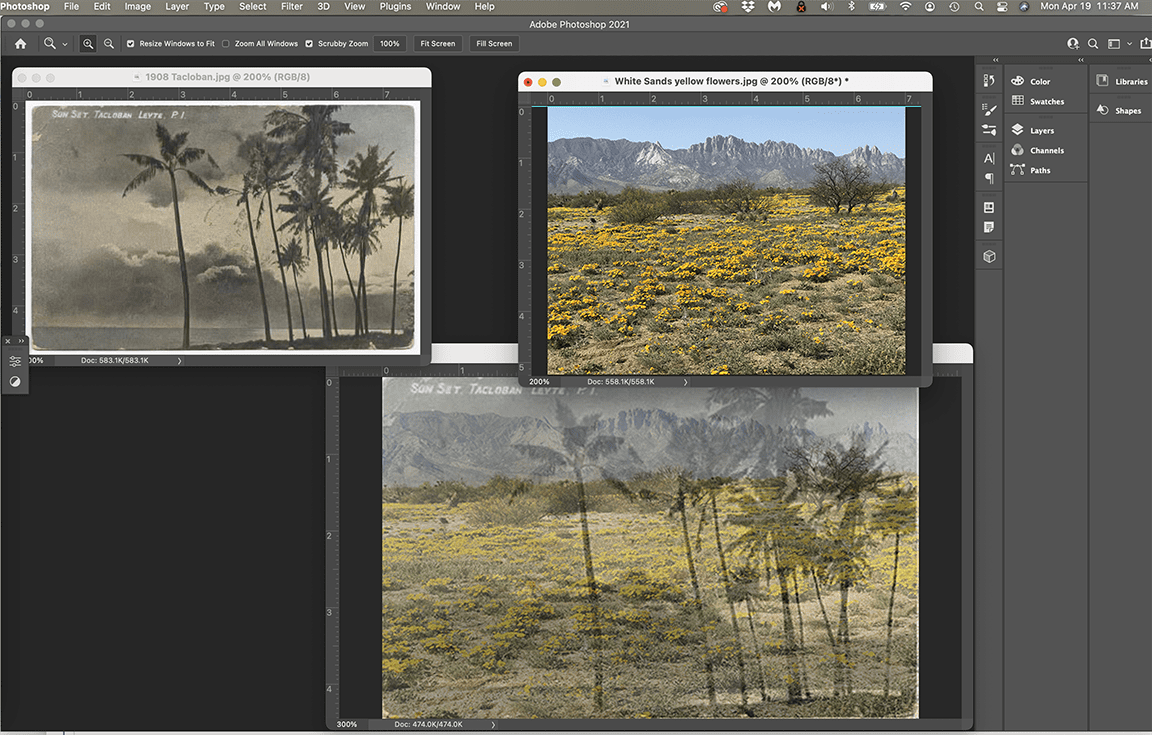 My biggest influence in art school was swapping stories with one of my instructors, who just happened to be a conscientious objector to the Vietnam War. We were both surprised to discover what we had in common – I was pulling away from my strict military leanings, and he was able to help me find the words to say what I was feeling.
Since my instructors were at the forefront of digital photography, I learned photo-manipulation and how to integrate text into my images; I couldn't do this in the darkroom.
While my art isn't particularly political, it does focus on childhood travel and the death of my father. Rather than using repeated prints, each piece is a complete composition, possessing a distinct narrative. But I found that for the image to tell the complete story, I needed to add words. For example, in Post War Fruit Market, I integrate two images from the Philippines (where my grandfather served and was held as a POW during WWII), and tell the story on the card that accompanies the silk scarf.                                  
Another catalyst on my journey came in the form of a suggestion from a sewist friend. "Instead of just printing your images on paper, why don't you have them printed on silk?" And so, I did! To tell the story, each of these limited-edition scarves are accompanied by a "story card" – on one side is the image, on the other side the story.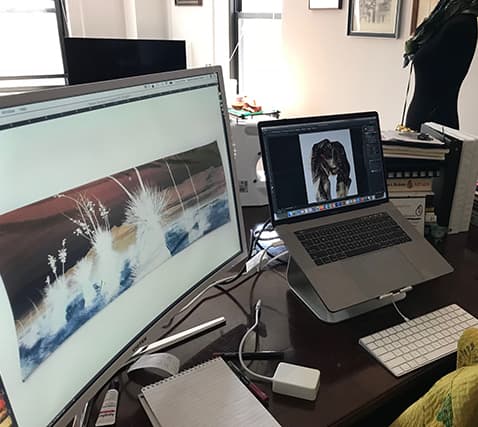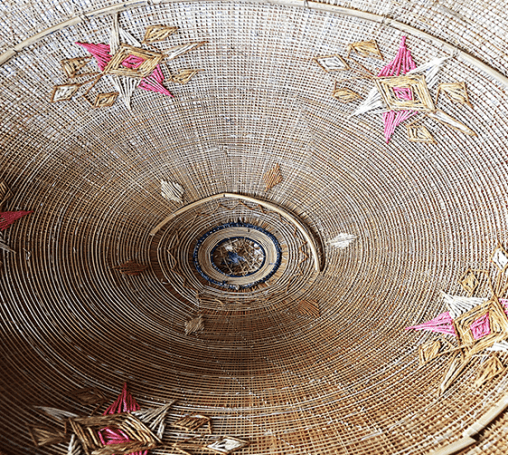 Stories and images are traditionally put on a page or in a gallery. Why not combine them into a piece of wearable art, that imbues the wearer with art they can carry with them – that touches their skin? This led to my one-of-a-kind silk twill scarves that have the story printed directly on the silk. In the silk story scarf, Confronting History, photographs taken by me in Vietnam are directly integrated with the story. This piece shows you a closeup of my story.
Lest you think my images are only about conflict, I select many images and stories from my personal experience with nature and travel. Twirling Puppet, is a fun piece from a trip to Angkor Wat, that got me thinking about how the puppet, and maybe each of us, reaches for freedom and new experiences. Inside the Green, reminds me to go beyond the surface of things – is this green that survived a Chicago winter or an X-ray of an X-ray?
Most days you can find me at my computer pouring through images I have taken with my camera and telling stories. I hope you enjoy them both.