If calculated as 8 hours per day, one person's sleep time is equivalent to 25 years. This takes up one-third of your life. Wearing mulberry silk pajamas and using these mulberry silk pillowcases every night can help with good sleep, while rejuvenating your skin overnight.
1. 100% Natural
We use the finest silk, which is 100% organic and pure, and gives your skin ease of breathing and comfort.
2. Luxurious silk experience
Wearing silk pajamas and sleeping on silk feels like sleeping on clouds. It is a treat for your senses. Our silk products are made from luxurious 19 momme silk, 100% natural, smooth, soft and very comfortable...
19 momme silk fabric, where every single silk yarn is a combination of 8-12 silkworm cocoons, and each silkworm's thin silk is composed of 100-200 thinner monofilaments, make it softer and more skin-friendly than other silk fabrics.
3. Anti-aging
The smooth and soft surface of silk allows the skin to glide across the pillowcase without creasing the skin. This helps to prevent side wrinkles.
4. Firm & glowing skin
The skin rebuilds new cells at night. Silk is a great assistant in this process as it maintains hydration. Silk is a natural protein that includes sericin and fibroline, which are also present in the human body, giving the skin its elasticity.
5. Moisture booster
As silk is less absorbing than cotton, it helps to lock the moisture in your skin, so it is hydrated better and looks healthier in the morning.
For example, silk pillowcases will not absorb skin moisture like cotton and other materials. And because the friction of silk is very small, reducing skin friction during sleep can prevent and reduce the generation of fine lines.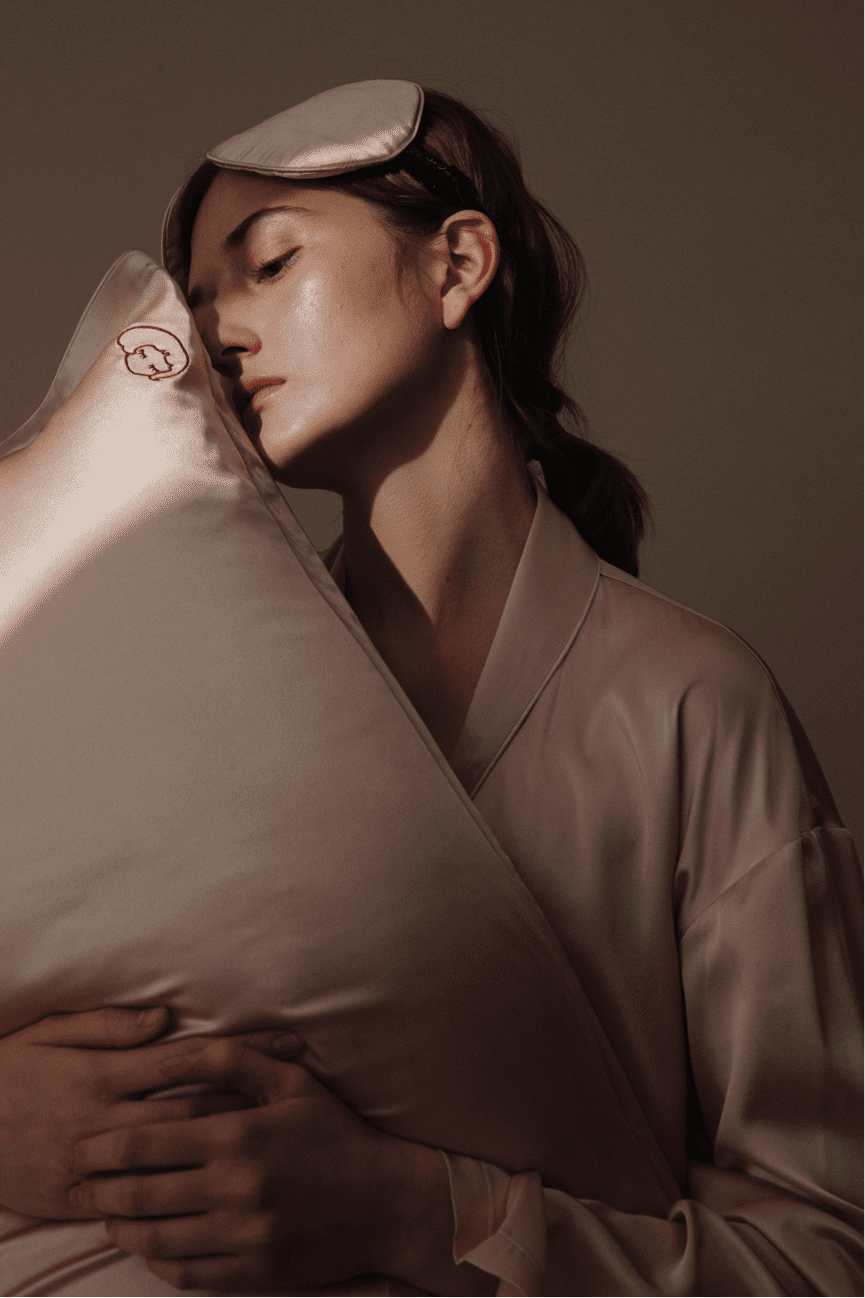 6. Hypoallergenic
Silk Material is well known for its hypoallergenic properties. The silk threads are arranged very close to each other, which prevents the dust and allergens from hiding inside like in traditional cotton pillowcases.
7. Solving sleeping troubles
Silk is calming to the nervous system, stimulating many sensory points of our skin, reducing stress and raising energy levels.
8. Good for problematic skin
Silk is ideal for people with skin conditions such as acne, eczema or even sunburn because it does not irritate the skin as it is so soft, natural and gentle.
9. Healthy hair
Silk, thanks to its soft and gentle surface, allows the hair to glide on the pillowcase, reducing friction on your hair that often causes damage such as split ends or hair loss. It maintains hair and scalp hydration which helps to keep them healthy and shiny!
10. Minimizes 'bed head' and ensures long lasting hairstyles
Silk also minimizes the appearance of a frizzy hair, saving your time in the morning.
Silk pillowcases are a great choice for people with curly, wavy or straight hair as they help the hairstyle to last longer and ensure that the hair is kept in good condition.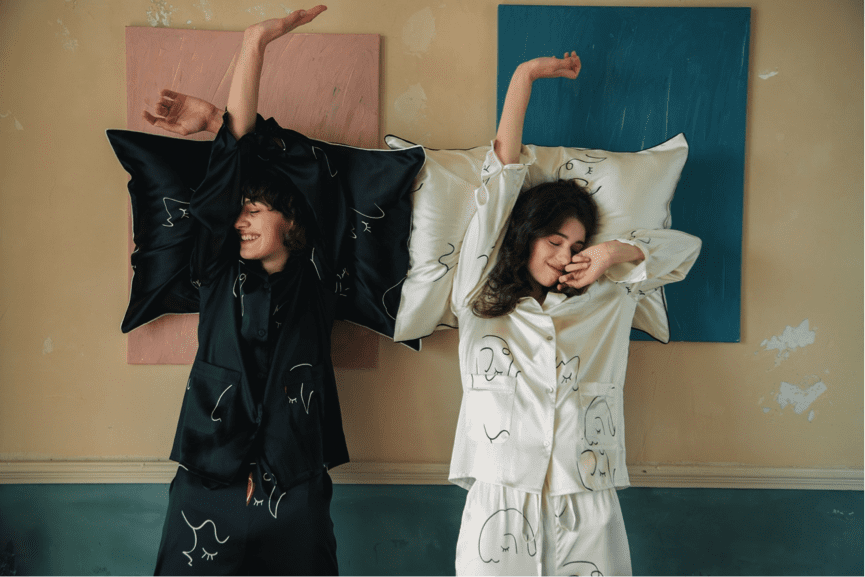 11. Ideal temperature
Silk is a natural temperature regulator, ensuring that a perfect body temperature is maintained during sleep.
12. Non-toxic
Silk products of Not Just Pajama are certified with non-toxic dyes, so you can sleep calmly without the need to worry about your health.