Ophelia Chen and Abi Lierheimer met through their mutual friend in December 2018, over a few drinks at a speakeasy in Downtown Manhattan. A little over a year later, they launched BOBBLEHAUS together in early 2020. 
BOBBLEHAUS is a New York-designed, Shanghai-made genderless brand, dedicated to expressing the new generation's inner absurdities through elevated, sustainable streetwear. They consider themselves a "challenger brand" as they break the big 3 fashion rules – genderless, season-less and only use deadstock fabrics. Not only that, BOBBLEHAUS is community-led and community-based. It means more than just clothes on a rack. From multicultural to multisensory, BOBBLEHAUS will partner and collaborate with multidisciplinary design studios, musicians, artists and philanthropists to create a community-based experience that takes inspiration from the new generation's spirit. "Experience is the only thing that you can take with you when you die, which is the ultimate weather as a human being on this planet." - Pharrell.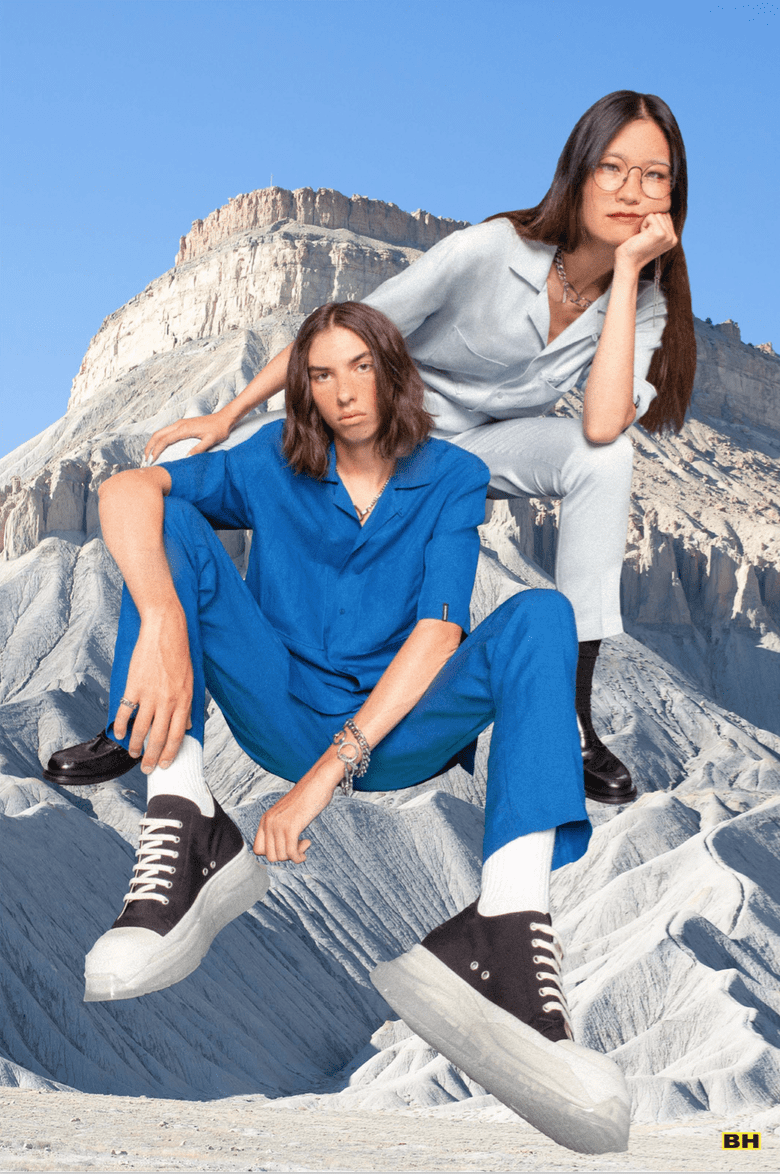 We believe "it takes courage to be free, it takes compassion to be happy and it takes innovation to be sustainable." We dedicate ourselves to the experience with sustainability and giving back as our basic principles. With every item purchased, we donate to plant 10 trees around the world. Currently BOBBLEHAUS has planted almost 2000 trees in California and Australia to combat the wildfires. Giving back has always been important to both Ophelia and Abi, "we have been given a fortunate life - with food on our table and a roof over our heads - growing up we uphold a habit of giving back to the community especially during tough times."
BOBBLEHAUS prioritizes on using high-quality deadstock fabrics: including GRS certified recycled cotton and certified Tencel fabrics sourced from China. Tencel is made from sustainably sourced wood chips and compostable within 8 weeks. BOBBLEHAUS works very closely with the small production team in Shanghai, throughout the whole process, we focus on sustainability from manufacturing to packaging.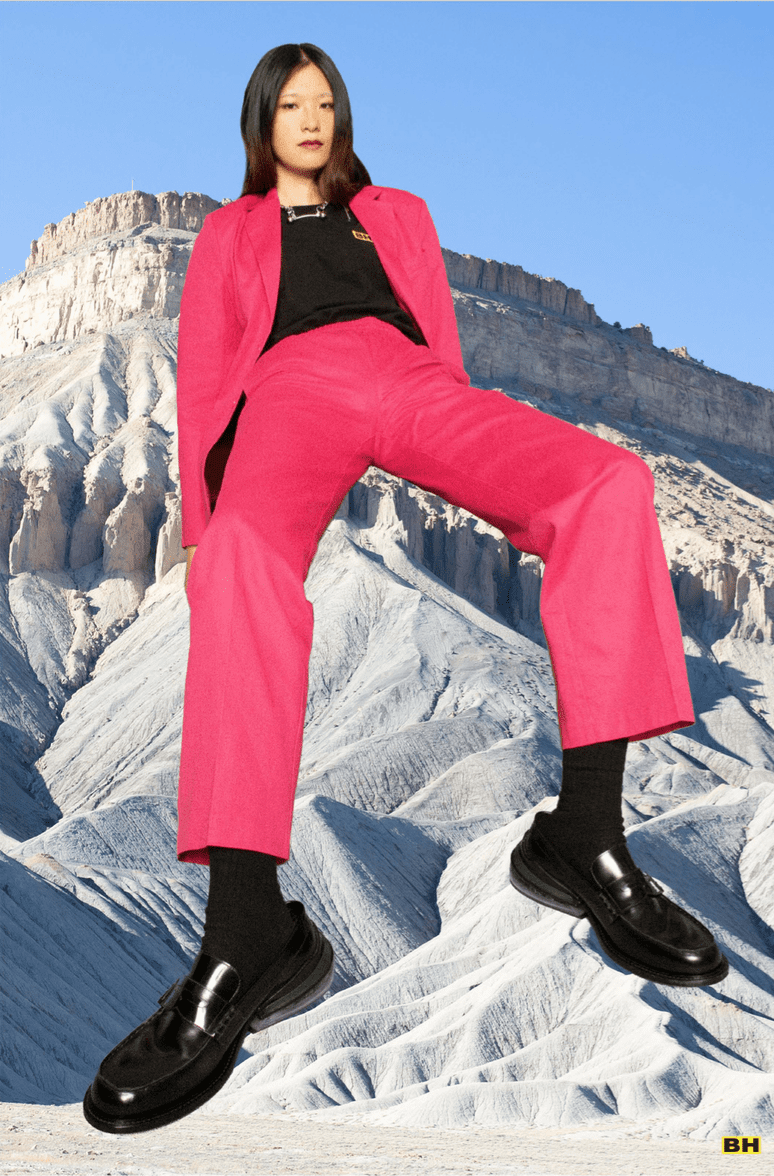 It is a weird time that the Gen Z live in, especially starting a brand together at the same time. Brands have a powerful opportunity to fill the void in belonging and meaning left by decline of religion and eroded faith in government. "Only 17 percent of Americans believe they can trust the government to 'do what is right'," a 2019 Pew Research study shows. The evidence becomes even clearer as the pandemic progresses from China to America. We want to create a movement, to set an example, and disrupt the traditional industry. We want to create a community. Growing up in a multicultural background, what both Abi and Ophelia craved the most is a community. With BOBBLEHAUS journal, or BOBBLEBLOGS, young creatives from all over the world came together to share their experiences with multicultural identities and their inspirations from art, music, fashion, entertainment and people. BOBBLEHAUS is not only a fashion brand that sells clothes, BOBBLEBLOGS is not only content creators, but rather, it is a community that understands, appreciates and supports you. It enables our community not only to feel good but also to do good.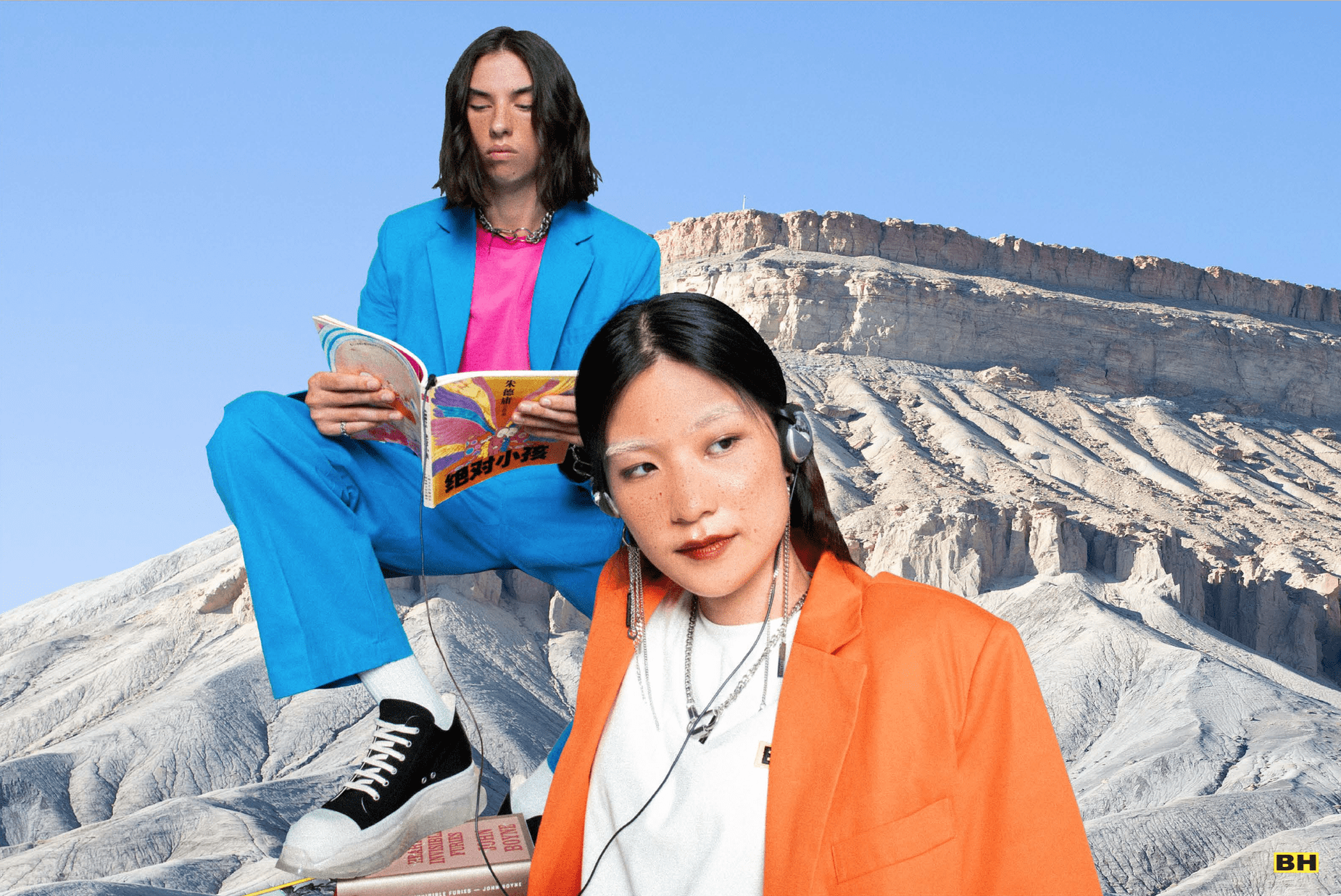 What does "Classified Absurdity" mean? To BOBBLEHAUS it means, not apologizing. It means making spacing to categorize our strange sensibilities and taking up the space we deserve. It means not asking for permission to absurdly and boldly live. Abi, Bobblehaus' co-founder, emphasizes "By simply wearing clothes, you have a sense of style. You choose what to put on every day. Those decisions are subconsciously classified; categorized, by you, every single day." Bobblehaus wants to be remembered "as a brand who gives people the opportunity to cherish their own identities, have their own sense of styles, and celebrate their own cultures in clothing that make them feel good and do good, however absurd it is." Our goal is to immerse ourselves in whatever culture or multiculturalism we truly believe in. "Streetwear" nowadays embraces a variety of subcultures that have come together to give a sense of identity, belonging and athomeness - a sense of family - and so it crosses boundaries of race, age and gender. Its long heritage and tradition have continually inspired the next generation, like Ophelia and Abi with BOBBLEHAUS, giving them a message of solidarity, resistance and survival against the odds. Its style as a daily aesthetic involves the practice and performance of an art form, giving the illusion of control and certainty when all else is uncertain. "It's a way of self-expression," same as expressing your inner absurdity that has been hidden. Now it's time to open them up for public viewing.