creators2020/07/22
5 Minutes with... That Gorilla Brand
by Becky Elliott
That Gorilla Brand started their journey in 2018 with one mission: to create something bigger than a fashion brand. Something beautiful, raw and uncompromising. Something that commits to making a positive impact on the world. Their thoughts turned immediately to the gorilla. This fascinating, gentle and quietly charismatic creature represents the three guiding values at the heart of everything the brand does: strength, love and loyalty.
That Gorilla Brand is proud to honour the animal that inspires us by supporting The Gorilla Organization, a charity that works tirelessly to protect this great ape and its habitat. They donate €2 from every item sold, each season they also nominate one exclusive piece from our collection and give 100% of the profits directly to this amazing cause. Founded by Casey and Leo, we sat down with Leo to find out more about the brand.
How did That Gorilla Brand begin?

The first steps, after the conceptualisation of the brand and formulating the idea of being based around the gorilla whilst also supporting the conservation of gorillas, we began what became a 15 month research and development project into as many aspects of running a clothing brand as possible. There were fundamental aspects to explore such as manufacturers, designers, website developers, social media and marketing, business plans and also in our case finding the chosen charity to support. These are just a few of the top line areas that we spent a lot of time on before launching That Gorilla Brand.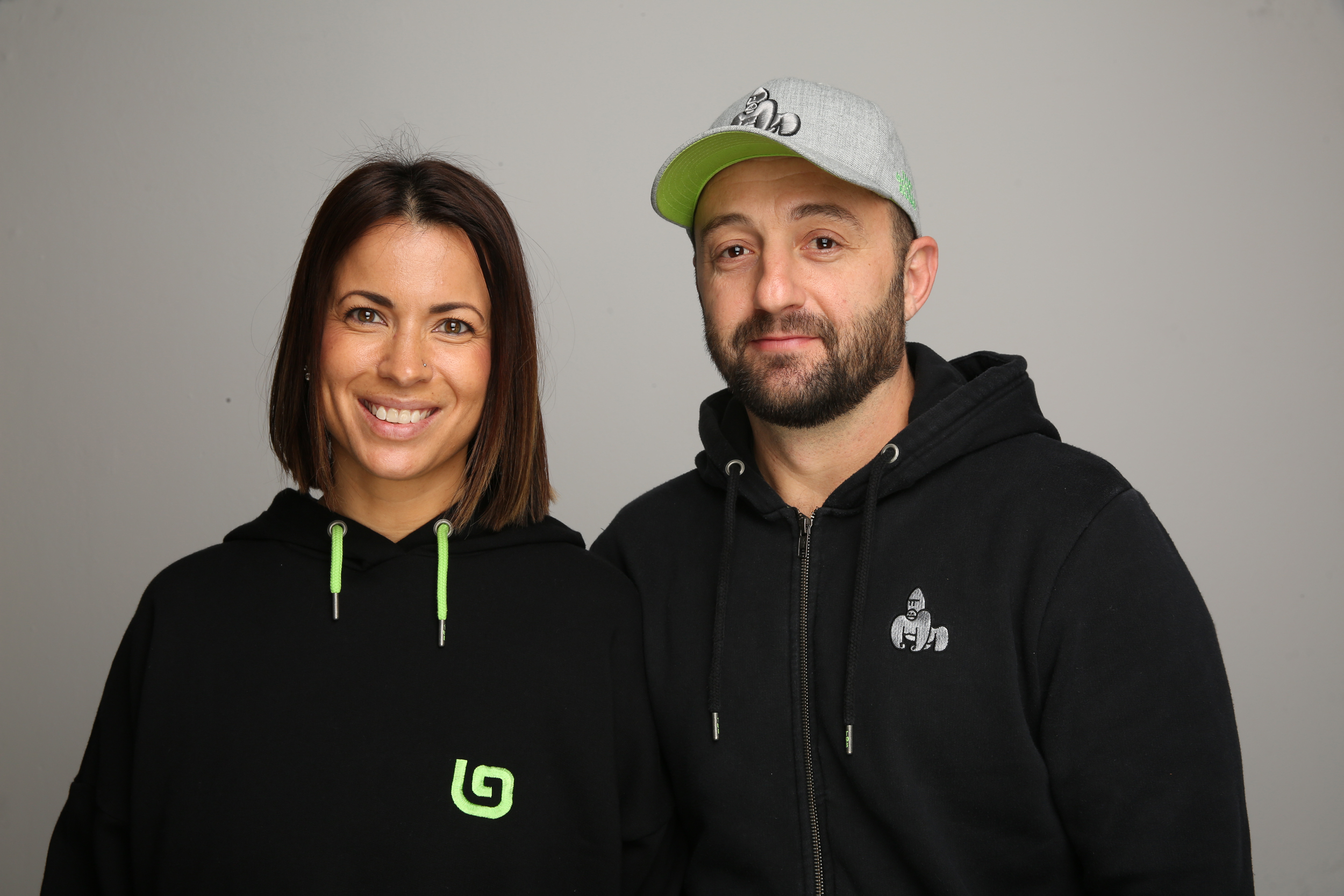 Have you always been interested in fashion?
We have always enjoyed fashion however we have not been involved on this kind of level before. We are involved in running various companies in a number of different industries but this is our first venture into the world of fashion.
What have been the highest and lowest points on your journey so far?
There have been so many exciting points so far, our two launches one in London and one in Athens, along with our new collection. We took a trip to Uganda earlier in the year to see first hand the work that the charity we support is carrying out. This was an incredible trip as we also had the chance to visit gorillas in the wild. In fact one of the families of gorillas that we saw whilst sitting only meters away from them was led by the beautiful Rafiki silverback gorilla that was a few weeks back tragically killed by poachers, this was a very sad moment for us.
This really brought home the importance of what we are trying to support here, through our donations to The Gorilla Organization, the community led charity that we support. They have been working on this issue for so many years. They help local communities to be able to live a life and earn an income outside of the forests with skills such as agriculture, beekeeping, tourism, without having to go into the gorillas habitat, this means that the gorillas in turn are kept safe.
There have also been some testing moments where we have had to make swift decisions for the correct trajectory of the brand during certain collaborations that have not worked to our expectations, we are happy to say so far these decisions and following our gut have been correct. You really have to trust yourself and go with your instincts at certain points, we believe however these have to be calculated and never rushed.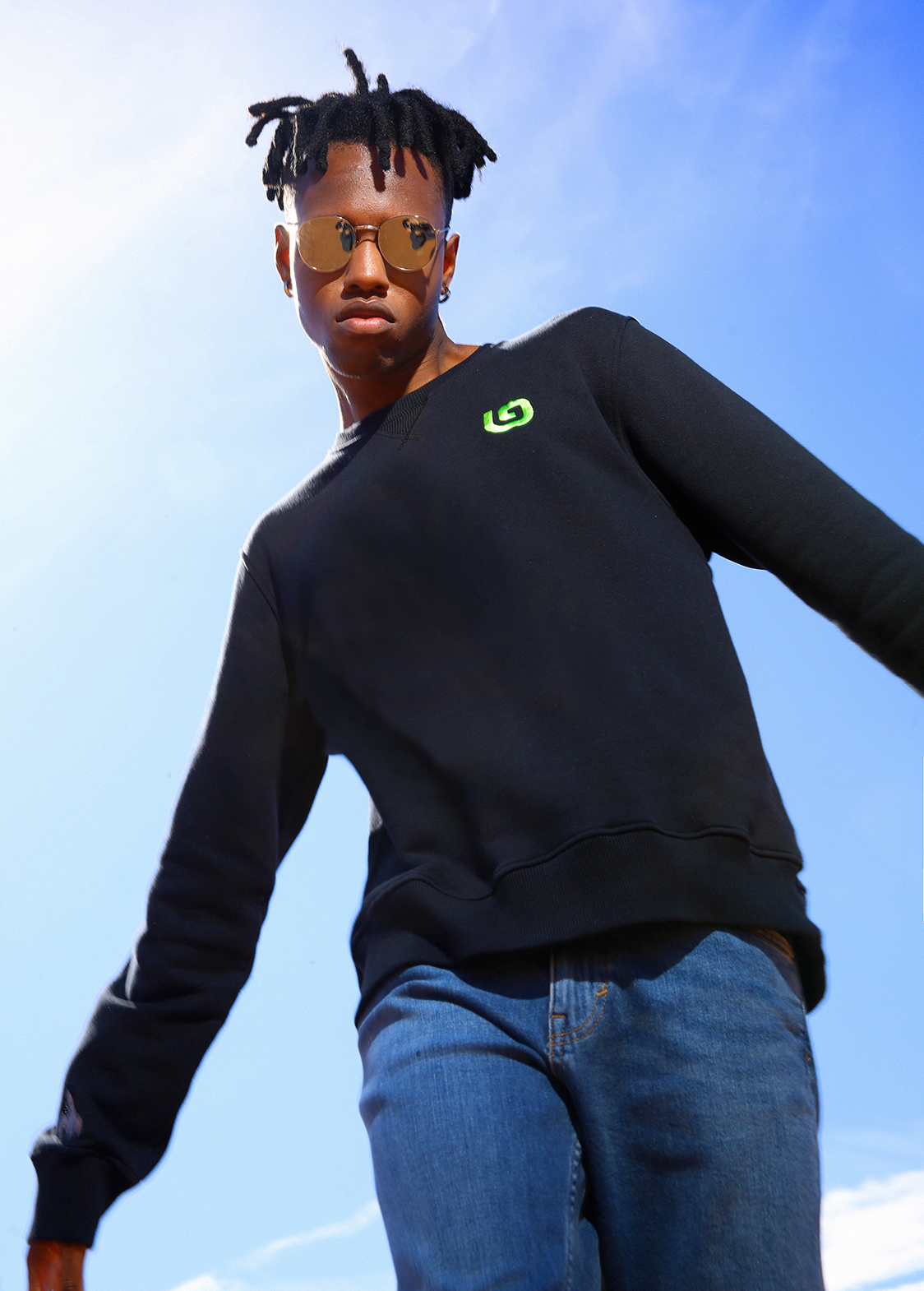 What are the morals you run your brand by?
We have our 3 guiding values of strength, love and loyalty. These values were inspired by the gorillas and we stand by them in everything we do.
What was the inspiration behind your latest collection?
We took on board a large amount of industry feedback after our first collection launched, with this we were then able to take all the positives and translate them into our designs. As you see from our latest collection, the designs are more subtle with their features, however also fine tuning certain areas such as sizing and cuts. We have maintained our 100% organic cotton t-shirts across all our ranges. We are also extremely inspired and proud of the fact that we are working with SEAQUAL who create fabrics for our mens swimwear that is made from ocean plastic waste, whilst our women's swim range is made from ECONYL which is recycled nylon.
How would you describe your customer base?
As we have mens, womens, and kids ranges, our customer base is quite large. What we have noticed over the last few months is that over these 3 segments we are spread quite evenly across the board.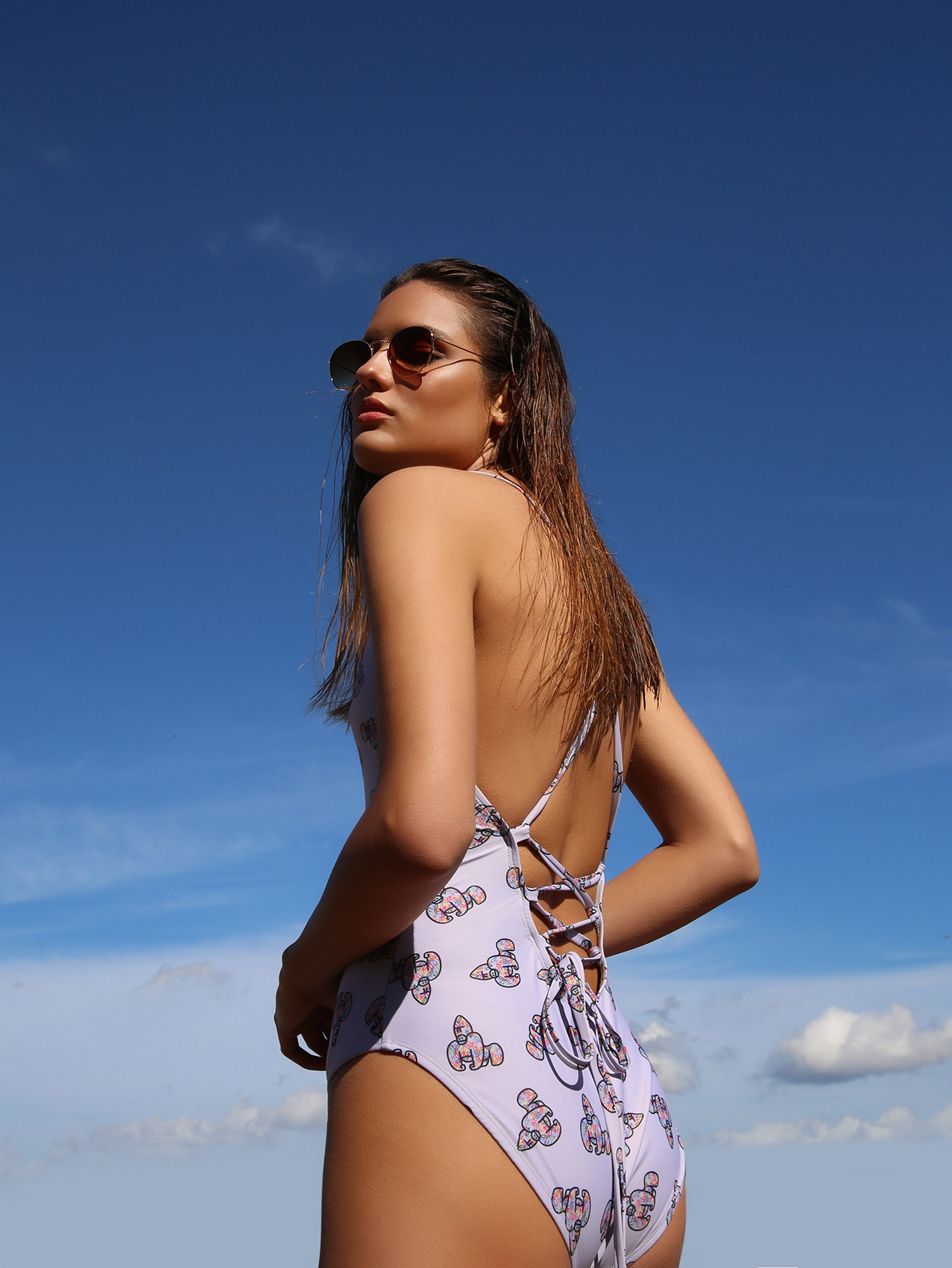 Do you ever struggle to stay inspired?
We are so passionate about everything we stand for and what we are creating at this time that struggling for inspiration has not entered our horizon. Our journey has only just begun, and we are kept constantly busy with new collection designs, photo shoots, interaction with The Gorilla Organization, social media and the competitions we hold.
One of our annual competitions is called the Emerging Gorilla for up and coming designers. Entrants from universities are given the outline of our gorilla in order to design the inside pattern of the gorilla. We then manufacture the winner's designs on the mens, womens and kids t-shirts and this is our "charity item" where all profits will go to charity. The winner also receives a cash prize to put towards their own design career. Holding this competition enables us to pass on some of our inspiration for what we do to young designers to get their creative juices flowing in a fun and interactive way. We are happy to share that we have already held the competition for 2020 and the winner's design will be released along with the rest of our annual collection in January 2021.
Is there anyone you would love to see wearing your designs?
We could sit here and reel off a number of high profile individuals, which of course would be great, however it really gives us joy whenever anyone is purchasing and wearing our brand. It really solidifies our belief in what we are creating. We are so passionate about TGB, we have loved seeing consistent sales and repeat customers, this makes us very grateful.
Do you have a mentor?
We do not have a mentor as such, however we are working with an amazing team with a wealth of experience in the industry. We feel that we are in great hands with them helping us grow That Gorilla Brand from strength to strength.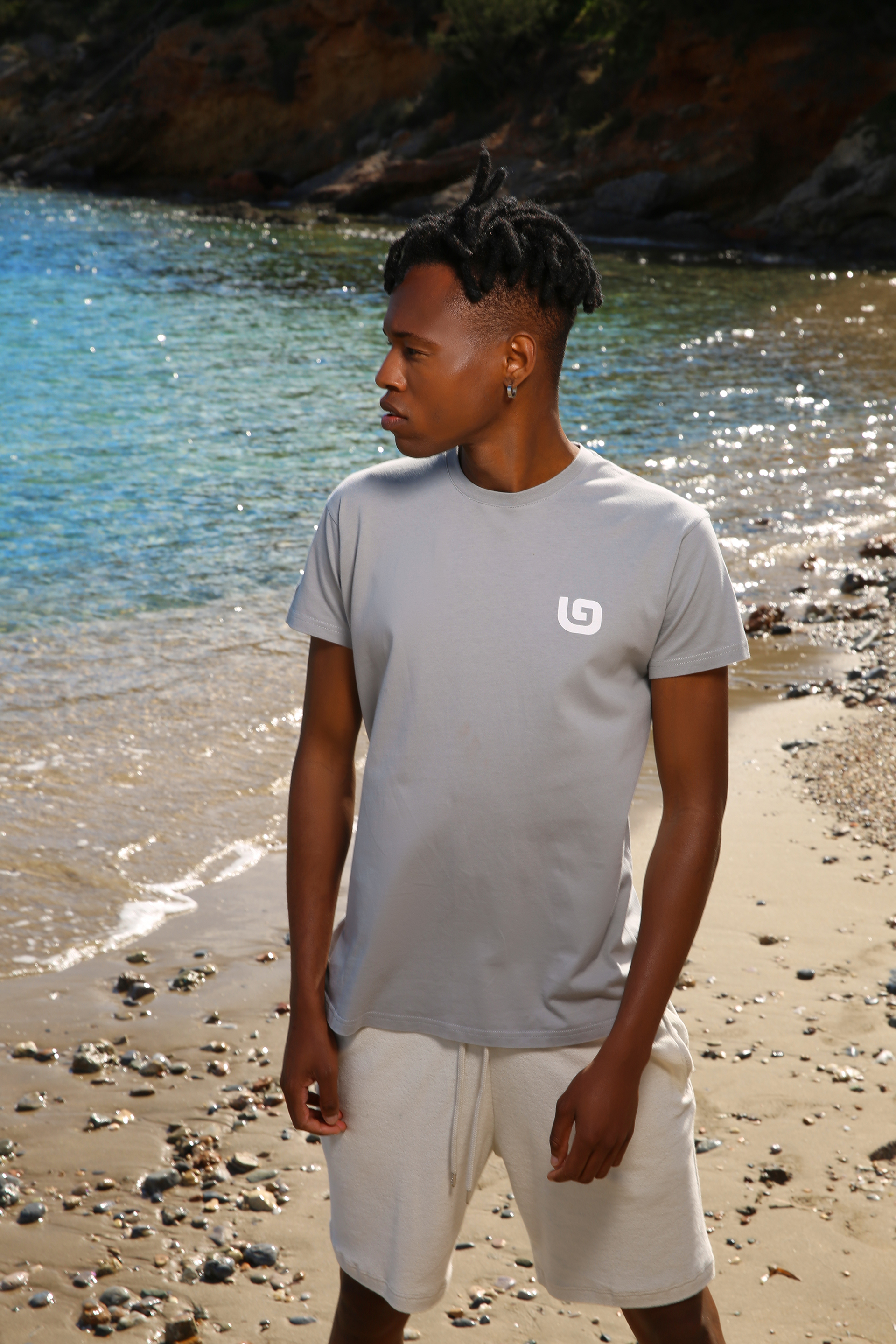 If you could only wear one piece from your collection, what would it be and why?
I would say my personal favourite is our black pocket t-shirt, I love the fresh pocket design with our embroidered gorilla poking out the top along with the organic cotton and cut. It is a very comfortable t-shirt and looks great. It is also one of our most popular.
Is there another designer whose work you particularly admire?
We like brands such as G-star, Kith and Diesel.
What's the best piece of advice you've ever been given?
Draw strength and positivity through negativity. If you can analyse negative comments and feedback in the correct way, very often positivity can grow out of it.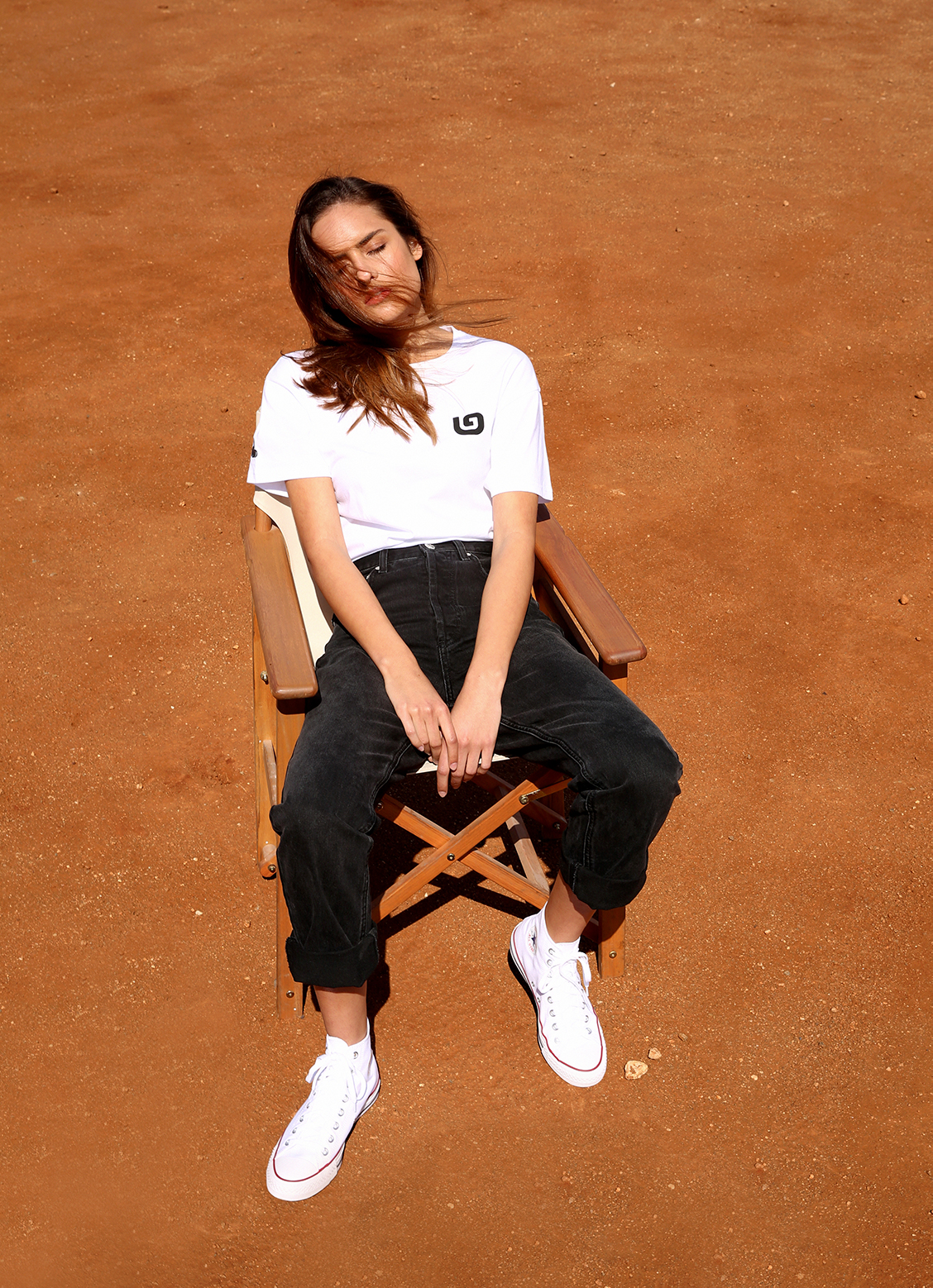 What drew you to Wolf & Badger?
We have always known of the platform and we are excited to have the opportunity to work with them. It has been successful so far for TGB and we hope this continues.
Where do you see the brand in 5 years?
With a lot of hard work we believe that in 5 years time we should be able to build on our solid clientele and continue to grow globally. We are currently stocked in various locations from the USA to locations across Europe. We aim to have a presence in the Far East whilst we also believe that TGB will fit in well in Australia. In terms of territories, the world is our oyster and there is so much room for growth in many locations. The more we grow, this in turn means our donations to the Gorilla Organisation will grow. This then allows us to help on a human level in the communities in Uganda, Congo and Rwanda as well as helping the gorillas.
We hope our sustainable swimwear trunks made from ocean plastic waste, and swimsuits made from recycled nylon have spread across the globe. Knowing that when you wear our swim trunks whilst standing in the ocean has actually been created out of plastic bottles and fishing nets from the sea is a very exciting element of our brand and we hope over 5 years we can grow this as well. Do good and wear good is one of our mottos that we stand by.