Treat someone special (or yourself) to these delicious valentines shortbreads.  A super easy recipe with just 5 ingredients! You can add extras like lemon zest or crushed pistachio nuts to make them extra special but below is the simple version.
Biscuits:
160g plain flour

100g soft, unsalted butter

75g caster sugar

1 tsp vanilla extract

1 free range egg yolk (no egg white)
Icing:
100g icing sugar

Pink food colouring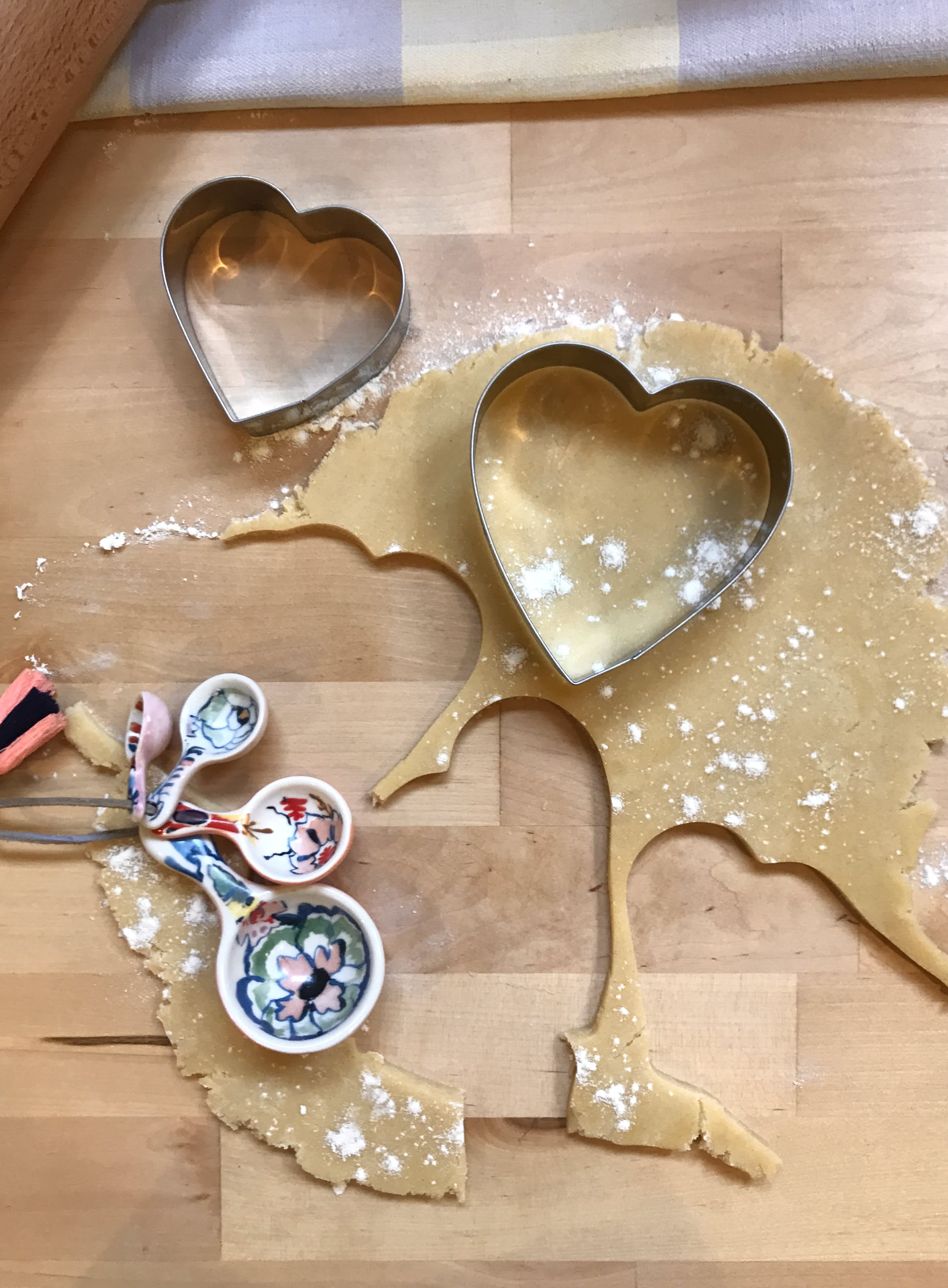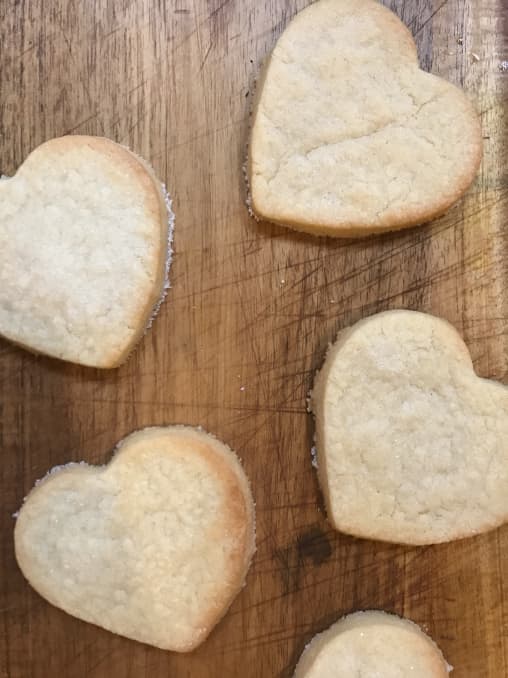 Method:
      1. Preheat the oven to 170c
      2. Begin by making breadcrumbs in your hands with the flour, butter and sugar
      3. Add the egg yolk and vanilla with your hands, forming a dough
      4. Once well mixed, leave to rest for about 10 mins
      5. Roll out on a floured surface approx 1cm thick and cut into shapes
      6. If you don't have a heart shape cutter, create the shape with a piece of thick card and cut around the shape with a sharp knife
      7. Sprinkle the biscuits in a little caster sugar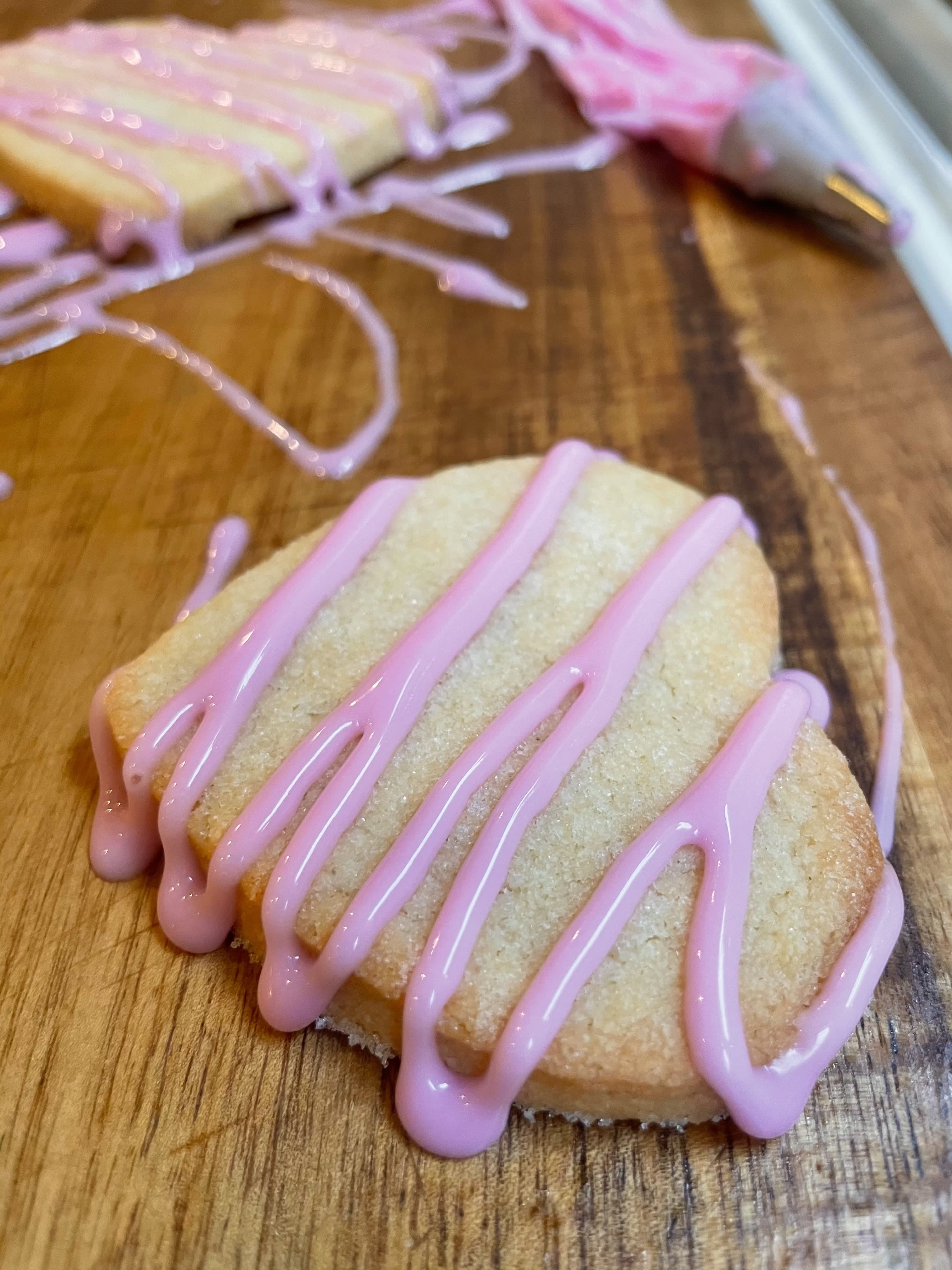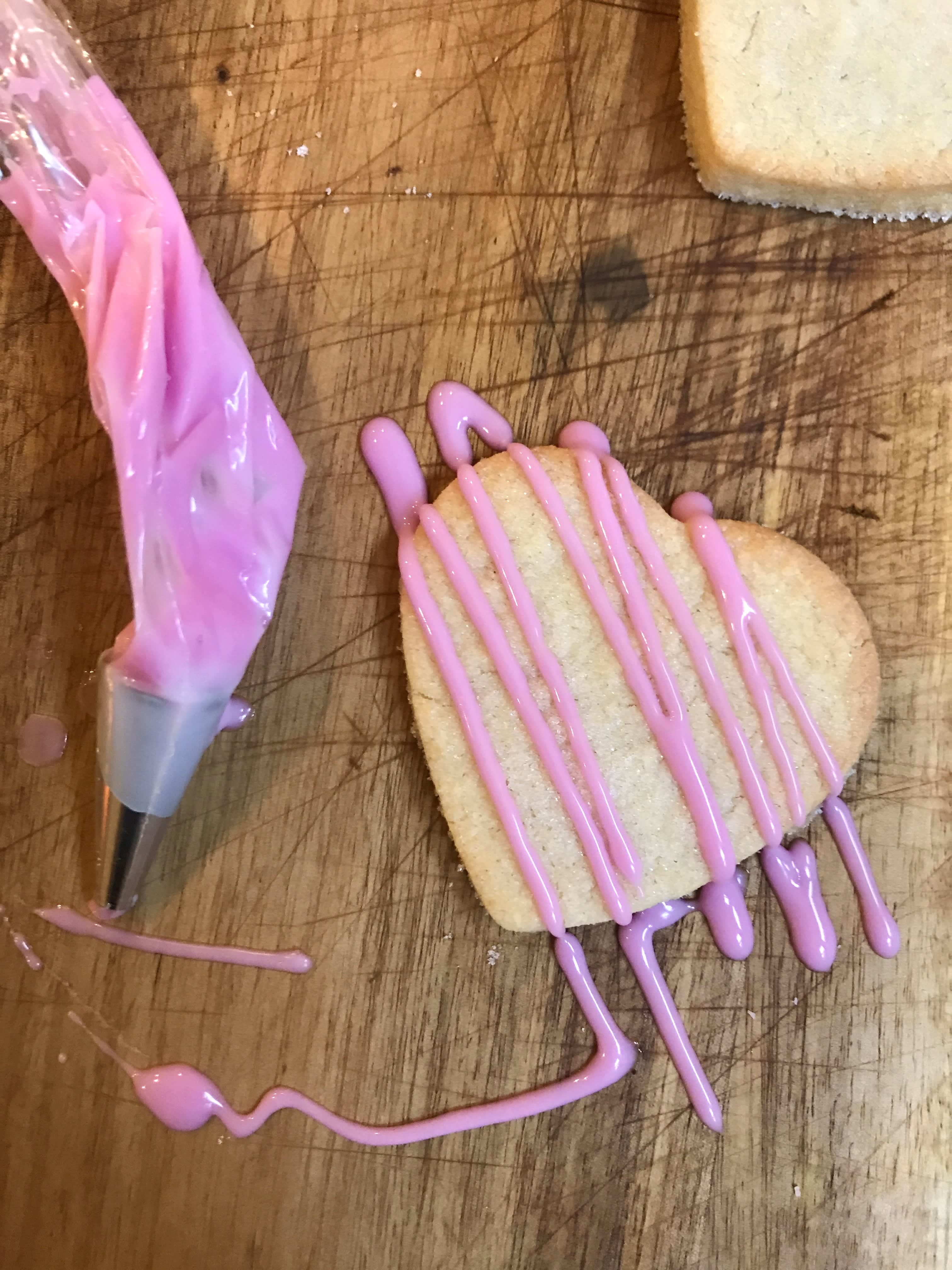 8. Place on a lined baking tray and bake in the oven for around 10 mins until very slightly golden
      9. Leave to cool on the tray for a few minutes before placing biscuits on a cooling rack
     10. Make the icing by mixing the sugar with a splash of water and a small drip of the colouring- you want it to be fairly thick so that it holds nicely on the biscuit 
     11. Decorate the biscuits once they have completely cooled. You can either use a piping bag or a small teaspoon for a more rustic look!