Charlene Holt is Sipsmith Brand Ambassador UK North. Charlene works as part of Team Prestige & Activations looking after some of the best cocktail bars in the North including Manchester, Leeds, Liverpool and Scotland. In 2011 she won the Asahi Rising Star Cocktail Competition with her Sipsmith Cocktail 'Enter The Dragon,' featuring Sipsmith's London Dry Gin, lychee, green tea and wasabi. Charlene's role is to build advocacy, support staff education and drinks development, whilst getting to sip a Martini or two along the way!
Charlene has kindly shared with us her Negroni shrub recipe (which FYI is a concentrated syrup that combines fruit, sugar, and vinegar):
This is a bitter yet refreshing classic cocktail that's incredibly simple to make at home - it's the perfect mix of bold juniper from Sipsmith London Dry Gin, bitter Campari and sweet vermouth.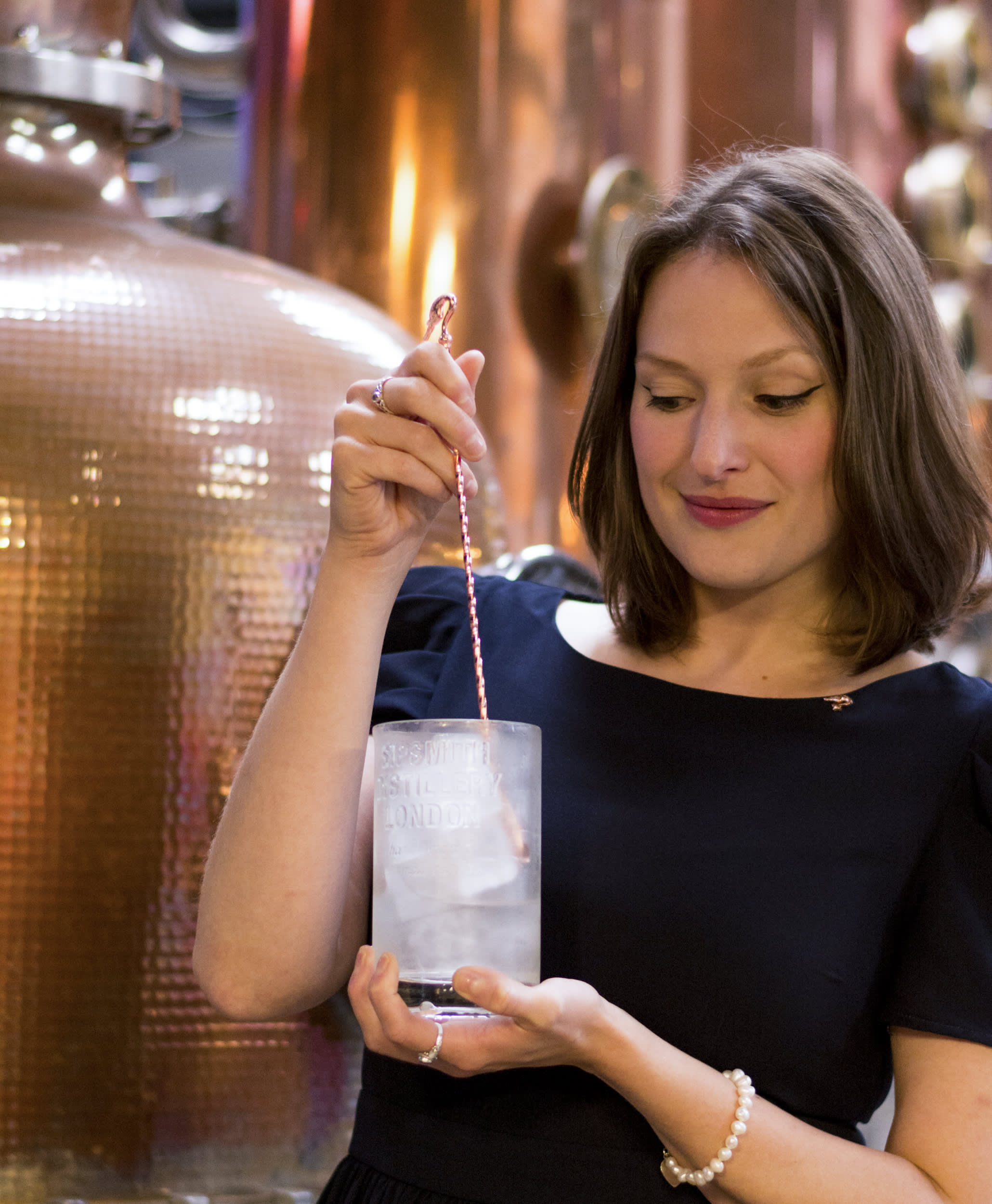 Simply combine 25ml Sipsmith London Dry Gin, 25ml sweet vermouth (my favourite brand to use for this serve is Punt e Mes), and 25ml Campari in a mixing glass filled with ice (or build in your glass).

Stir the mixture (around 20-25 turns) using a long spoon or drinks stirrer. This is to chill the drink and slightly dilute the drink with the ice.

Then strain this mixture into a rocks glass using a sieve or cocktail strainer (use fresh ice cubes in your glass if you like an ice-cold drink – this will slow the dilution).
I personally like to add a carrot and orange shrub (this is a mixture of fruit, vinegar and sugar that creates a sweet yet sour syrup – trust me, it's delicious!). To make your own at home, grate 5 carrots and chop 3 oranges (peel on) and put in a bowl.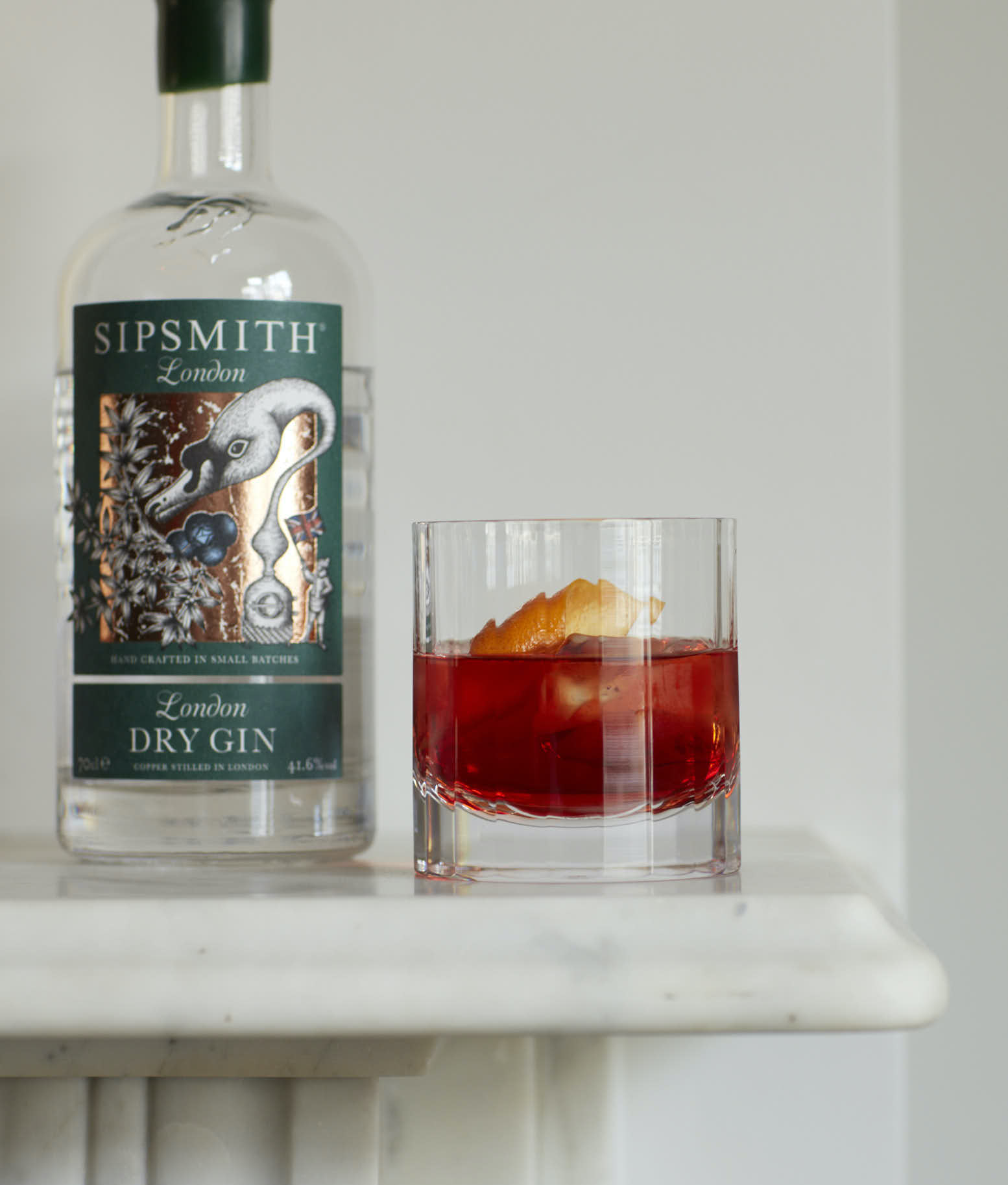 Cover with white granulated sugar (enough so it's all covered). Leave for 24-48 hours, covered, out of direct sunlight, stirring occasionally. Then, add enough apple cider vinegar to cover and give it a good stir. Finally, strain through a clean dish cloth and store in a sterilized glass bottle. This mixture should last a month in the fridge. Simply add 10-15ml of the shrub to the above Negroni recipe.
Alternatively, if I don't have any shrub ready for my sipping, I add an extra 25ml of Sipsmith Sloe Gin to the above Negroni recipe, which gives a luxuriously sweet addition to this classic serve. Happy sipping!

Sipsmith Negroni recipe, found on page 53 of SIP, Sipsmith's Gin Cocktail Book'