We partnered with cool case furniture to get some insights into how to create a timeless home office. Established in London in 2006, they work with world-renowned award-winning designers, a vanguard of creativity we think they are the best people to help us improve our home offices. Read on for essential advice.
Creating A Timeless Home Office
While working from home is hugely beneficial for the long-term goal of beating coronavirus, that doesn't make things any easier living in the here and now, does it.
We have gathered a few interior tips on how to create a timeless and inspiring home office set-up to get your creative juices flowing and get you down to business. Before we get started, make sure you have a dedicated area for your workspace, as you want to separate work from your day-to-day home life. If you can, get your workspace as far away from your sleeping quarters as you can.
Layout
Every home office is centred around the desk. A well-proportioned interior will consist of furniture that is neither too large so that they cram the room or to small that they get lost. You should ensure that there is enough space for your legs. Most standard desks will have a height of 73 – 76cm from the floor which is suitable for most users. As you will be sitting at your desk most of the day, the chair is just as important. Make sure you opt for chairs with good lower and middle back support to ensure good posture. Ensure that your desk is situated near natural light and power sockets. If you are not lucky enough to have a window in the immediate vicinity of your workspace, be sure to light the place with your main light or a desk light. Fresh air is always good too; let the light and air in!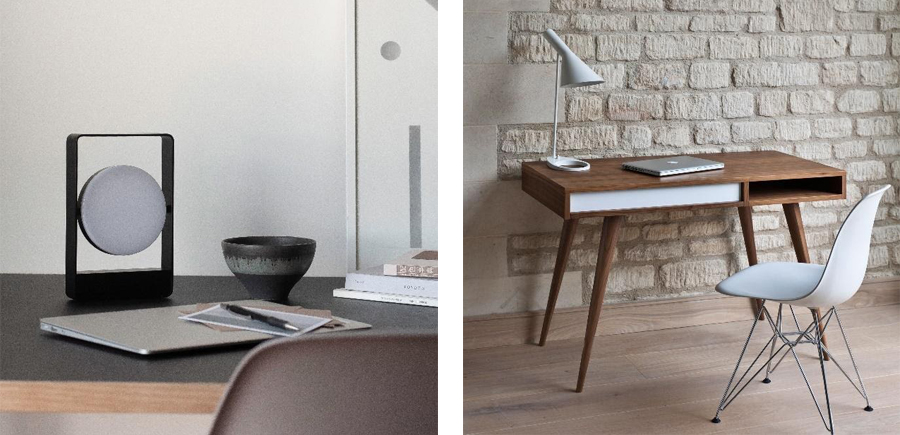 Quality Materials
To ensure that your workspace imbues a timeless aesthetic, we recommend that you keep permanent details to traditional and natural materials, and decorate with trendy accessories, as these are easy to change when things go out of style. Natural materials such as wood have a soft, warm and tactile aesthetic. Stick to clean and classic lines that won't date and avoid overly ornate furniture and architectural details. Consider quality over quantity as a sparse office with quality items will present itself better than an overcrowded one with poor quality furnishing.


Colour scheme
It might sound straightforward, but take the time to refine your colour palette, as it will simplify the process of shopping for furniture and accessories. Even if you're not revamping your home office at the moment, defining a colour scheme can help you rearrange items that stick out and you will get a more consistent overall look. For a timeless colour scheme go for neutrals such as greys, whites, beiges, caramel, sage and light blues. This doesn't mean that everything in your office should be the same colour, but these are great colours to use as your base colour. Navy blues, dark greens and blacks are often used to complement a neutral colour palette.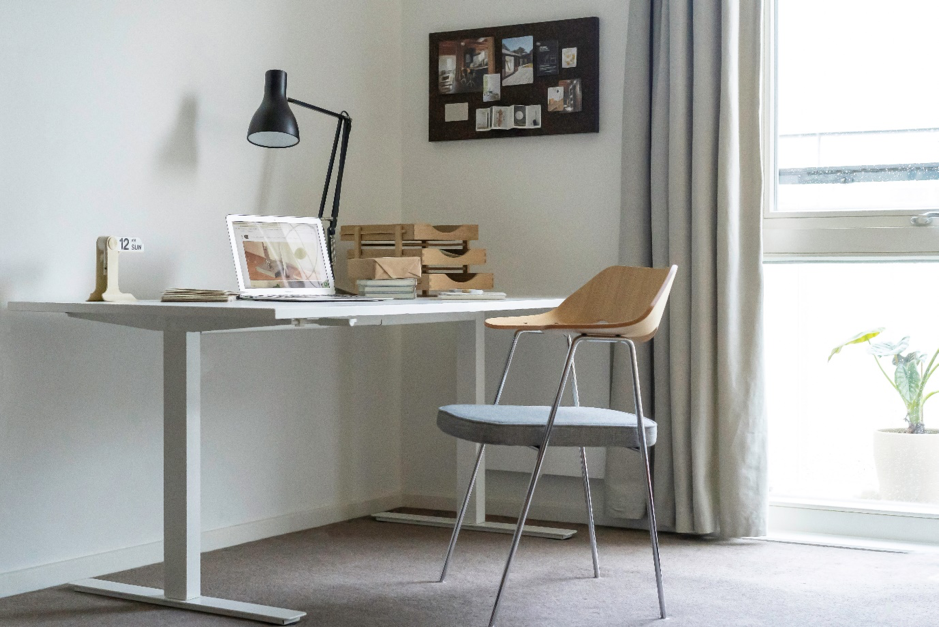 Personalise with art and decorative items
While achieving a timeless look with natural materials and a neutral colour palette, do consider modernising with art and other decorative items as this will make your interior feel contemporary and reflective of current trends. Adding a touch of art can help inspire and motivate. Matching your furniture and wall tones with artwork that shares some of the same colours are a great way to sooth or energize. When choosing your art, consider how the artwork will impact your space.
Plants are another fantastic way to add organic character to your home office, and as a bonus they also help improve air quality, remove impurities, boost cognition and overall health.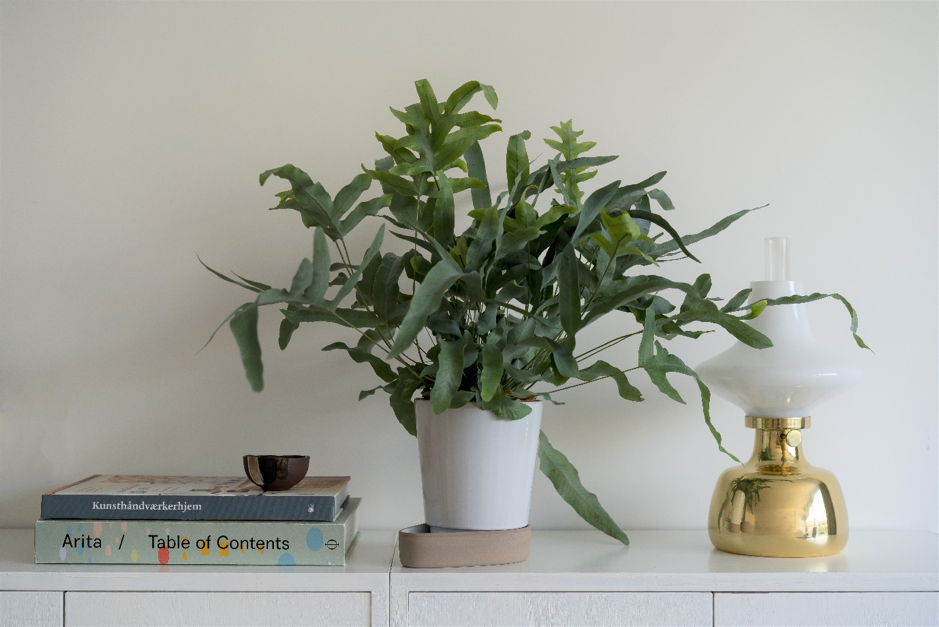 Symmetry
Symmetry is one of the oldest decorating tricks in the book, as it creates balance. In a home office the focal point tends to be on the desk, so use this as your starting point. Take the central axis of the desk area and work outwards mirroring either side of it with elements such artwork, lighting, furniture and decorative objects. The key idea is to use similar weights of either side of your desk or mirroring arrangements of design elements on either side.
Interior trends come and go, so if you are aiming for a timeless work area you will want to look beyond the trends. Timeless interiors almost always avoid trends and concentrate on understated and sophisticated style. A timeless interior is neither dull nor over the top – it' a balance of all the points we've just outlined. And striking that perfect balance is something you will never stop working on.