Lucrezia Worthington is a freelance travel journalist, social media manager and contributor for Conde Nast Traveller.
Girls. Fear no more.
Sometimes it's harder to pack for a weekend than it is to pack for an entire week, because at least if you're travelling for some time then you can panic-throw everything into one, gigantic suitcase. Unfortunately, if you're only going away for a few days then it's counterproductive to lug around a huge bag filled with things you aren't even going to use. Fortunately, thanks to my work, I have had the opportunity to travel around a LOT. These frequent, short trips, have meant that I have to pack a weekender 2-3 times a week and I have gathered quite a bit of knowledge in making sure I pack everything I need, without taking away my entire wardrobe. I want to share with you a few expert tips, based on my experience, on what essentials you need for your little getaway.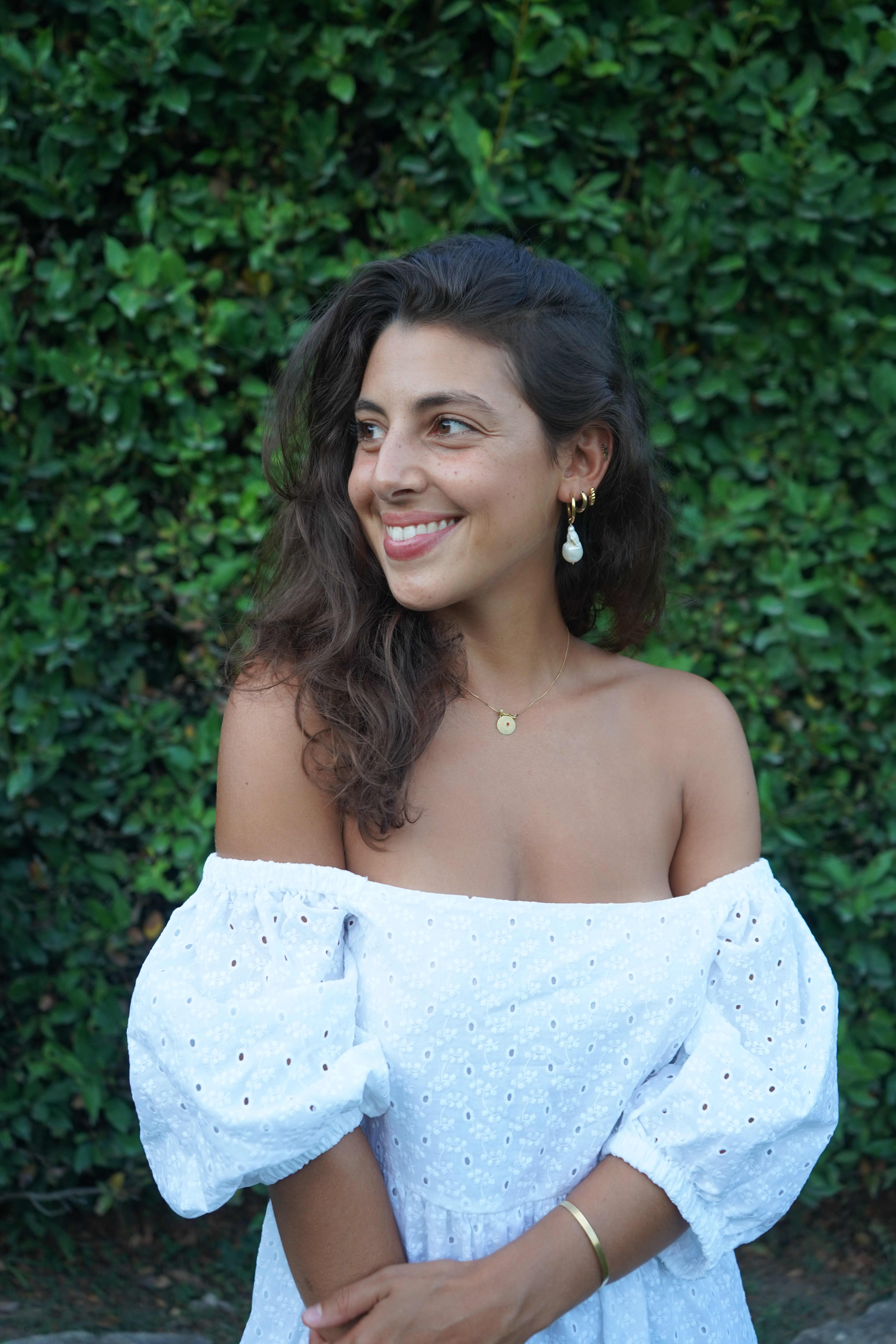 Lingerie: Let's start from the basics, this is an absolute essential - you cannot go very far without underwear. My tip? Take something comfortable that you can also use as pjs. Cotton or silk are my go-to materials.
Activewear: Take one set of activewear with you, this means you're covered if you fancy going to a long walk, hike, do some yoga, or anything that gets you pumped. If you're a yogi like me, then I always take a bodysuit - this way you wear it for yoga, but also with a maxi skirt in the evenings.
Maxi dress: This is my favourite item and my go-to when packing for any trip. I usually go for white - you can dress up or down a maxi dress for any occasion. Pair it with sandals or trainers for your day-time look or smarten the look with some accessories and a pair of heels for the evening.
Shirt: I love a long, white linen shirt. You can swing it over your swimsuit for the beach or tie it in a knot over a pair of shorts when walking around the town. In the evening? Leave the top two buttons undone and wear with your choice of long trousers or maxi skirt. A true, travel essential.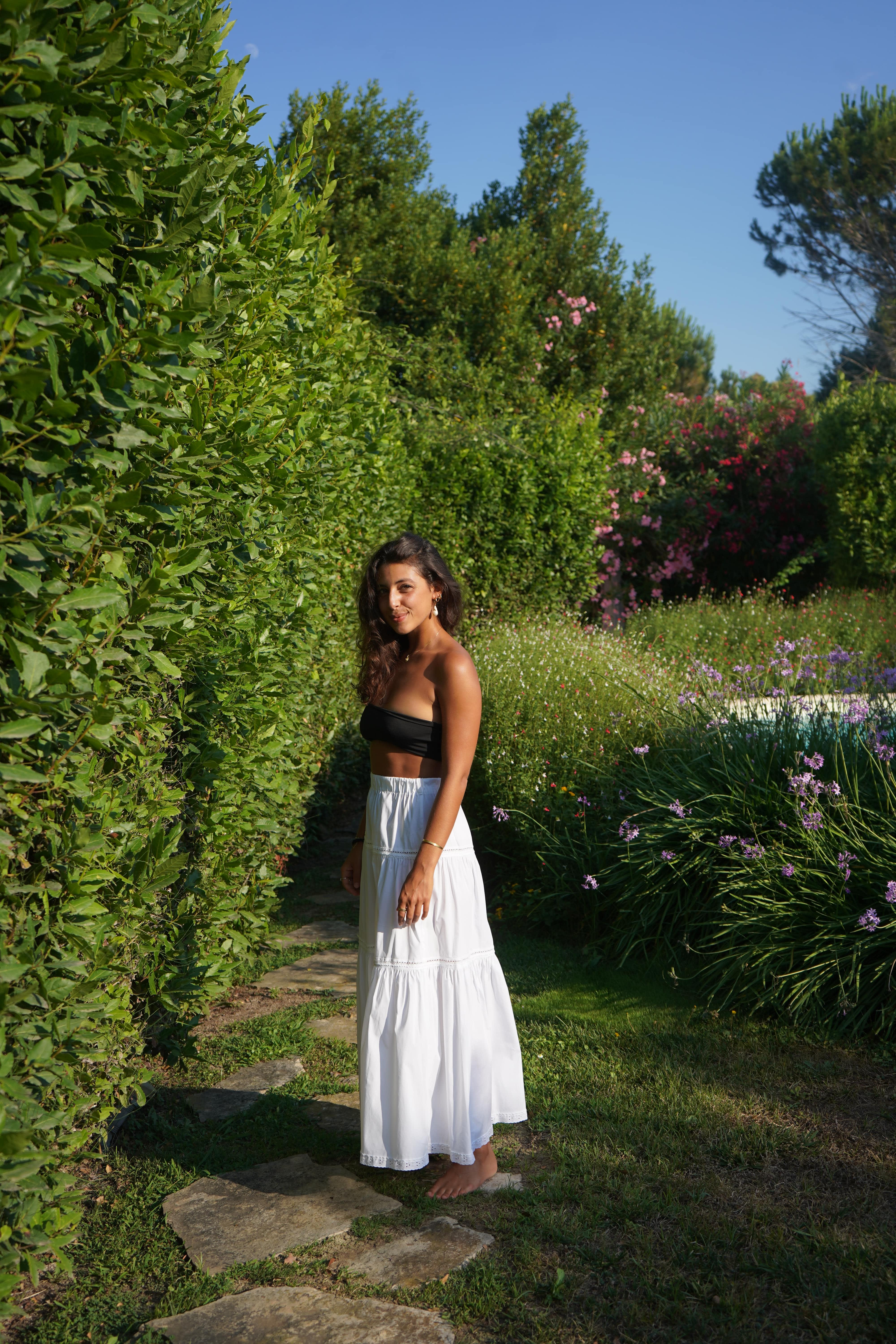 Coconut Oil: Out of all my toiletries, this is the one I love most. I got into using coconut oil when I lived in Bali. It does everything you could want: use it as body oil, face oil, make up remover and hair oil. And hey, if you travel anywhere with a kitchen you can use it to cook your scrambled eggs!
Sandals: Sliders, flip flops - anything you find comfortable. I love sandals because you can literally wear them all day every day but I also appreciate comfort over beauty.
Heels: I'm not big on wearing heels, but open toed sandals with a block heel are my summer essential. They add a touch of class and elegance to your look and, on most occasions, are comfortable to walk in.
Co-ord: A co-ord is such a versatile piece - in my eyes, it's a travel game changer. Whether you wear the co-ord together or break it up with your other items, you can create so many different looks.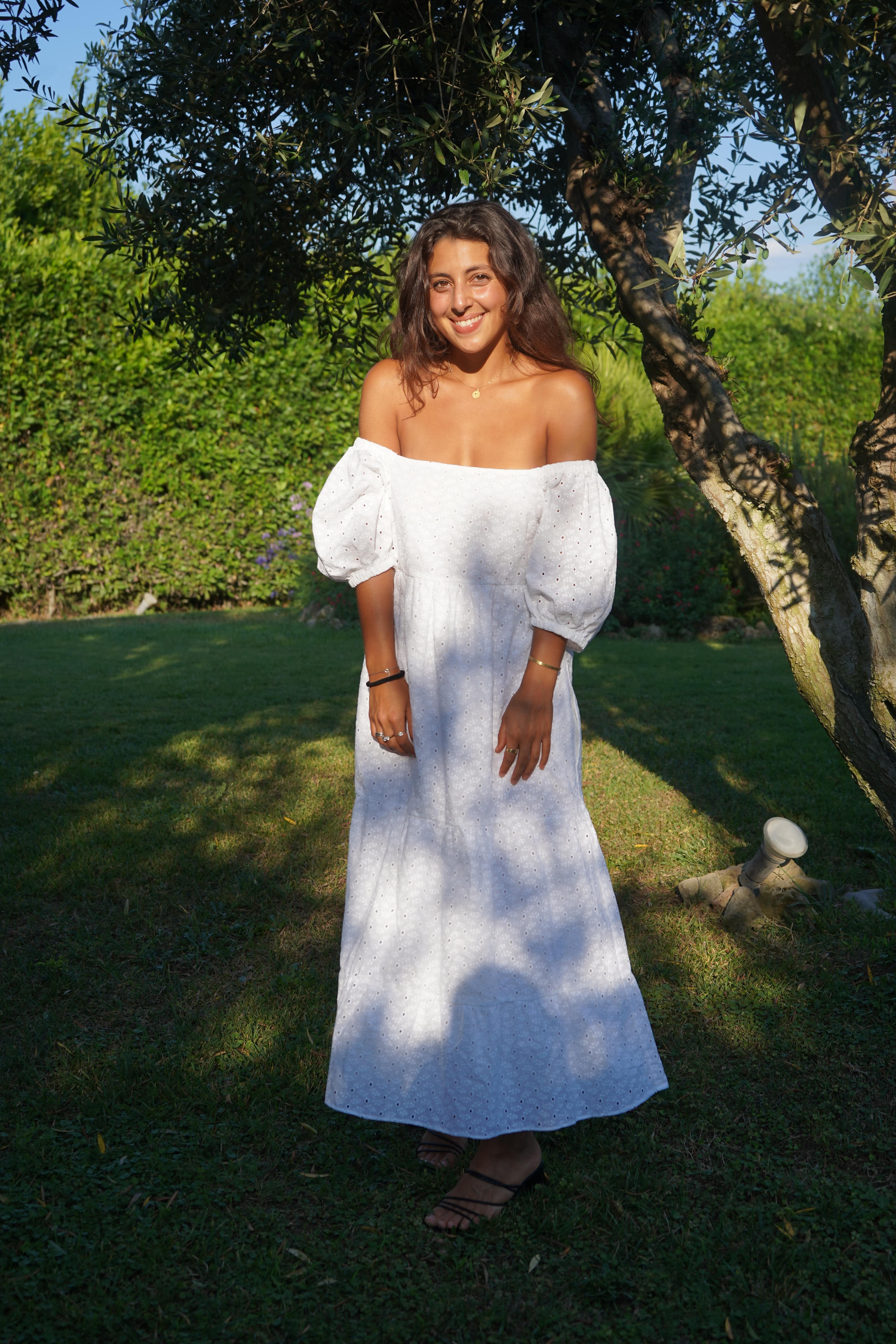 Swimsuit: Nobody wants to go to a hotel with a spa or a swimming pool without a swimsuit, especially during summer. Depending on how long you're away for, you can throw in a second bikini and mix and match.
Maxi skirt: An item of clothing I could literally live in. With the boho-chic vibes, the maxi skirt is a comfortable, elegant and timeless piece to take with you on holiday. Wear it to the beach, around the town with a top or in the evening with a bodysuit and a pair of heels.
Earrings: Accessories are a must, something to pair with your outfit for any evening to add a touch of elegance and femininity. For me, earrings are the ultimate summer accessory, and you know what they say: the bigger the better. Shells, gemstones and pearls: that's what summer is all about.
Bag: My summer pick always entails a nice, big raffia bag. I love to just chuck everything into one bag and carry it around for the day. Little tip: throw in a clutch or large purse to carry around your evening essentials.