Megan Murray is the Senior Digital Writer at Stylist Magazine
Tablescaping has been one of the biggest interior trends for 2020, and it's not hard to see why. Over the last few years we've seen a rise in new independent homeware brands garnering cult followings which has had us all coveting one-off pieces to decorate our homes with. This, coupled with the coolest influencers showcasing how they use trinkets like candlesticks and ceramics to give their dining tables a stylish finish, and suddenly we're all pawing to get this look at home.
When the pandemic hit earlier this year, though, this trend became more of a necessity than a nice to have. Making meal times feel special suddenly felt like an act of self-love and something to lift up the day when, in lockdown, every day feels the same. Whether it be accessorising the table with an interesting vase and some fresh blooms (always guaranteed to brighten my day) or making place settings feel special with a linen napkin set (the fabric that I'm obsessed with right now), tablescaping is a fun way to elevate dinner time if you're having friends over or eating alone.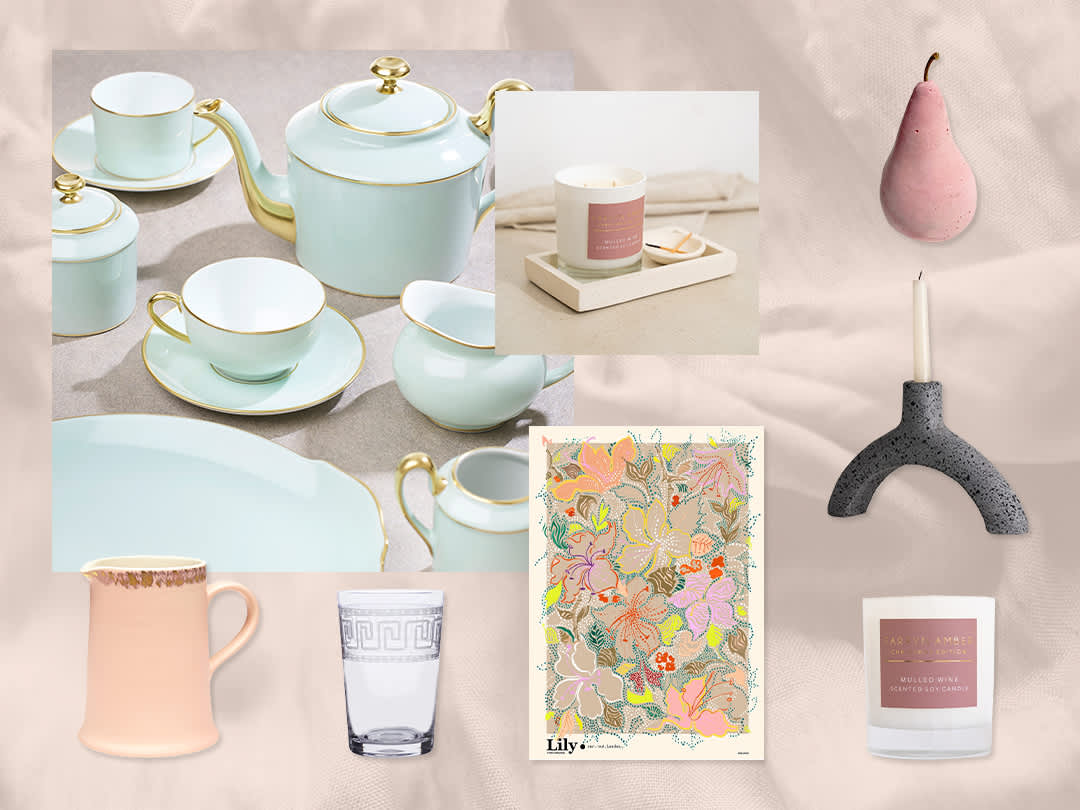 If you have a friend who is a real interiors magpie and always looking out for the next shiny homeware accessory, then I bet they'll be a fan of the elegantly put together tablescapes of people like Laura Jackson or Luke Edward Hall. Help them up their game this Christmas with this gift guide which outlines the components to an incredible tablescape, but is also full of simply beautiful things that anyone who loves interiors would appreciate.

Nailing a really good tablescape is about appealing to the senses. Of course, it must be pleasing to the eye but it's about touch and smell, too. I like to build up texture by layering tablecloths, table runners and napkins together. Choosing crockery with an unfinished edge, alongside glassware with delicate engravings (my favourites being The Vintage List's starry coupes).
I'd recommend using a mix of longer dinner candles to create an evening aesthetic, alongside scented candles for ambience and fragrance which sets the mood. I love experimenting with centrepieces to give my table a focal point. For example, you can pop a big bunch of colourful flowers in a vase or jug and position on top of a coffee table book, mirror or even an art print. Or, put together your own decorative installation by using a pretty dish or plate and positioning fruit – either real or ornamental – in an artistic way.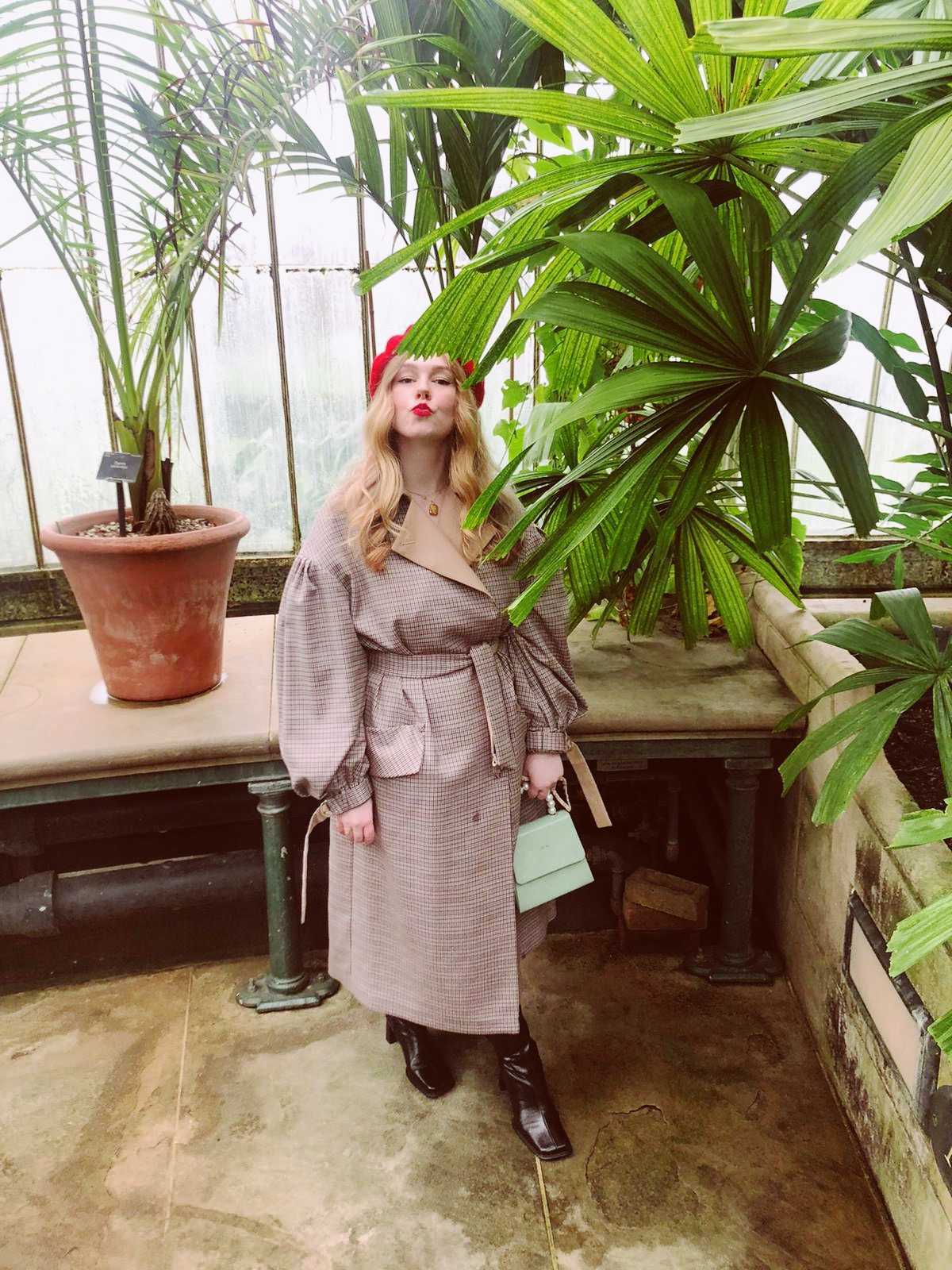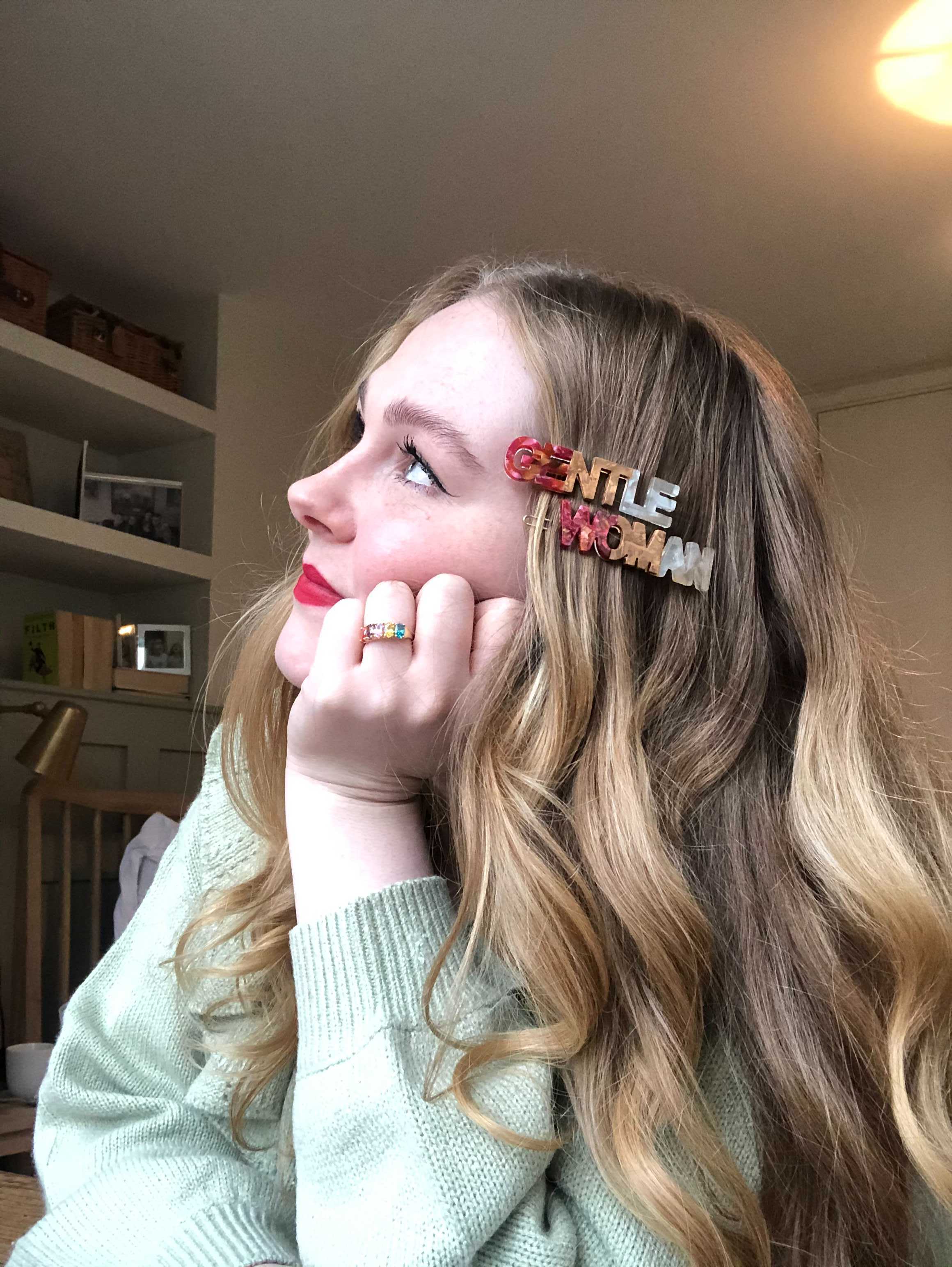 Megan wears the Puff Sleeve D-Ring Check Trench Coat, Aya Ring and Gentlewoman Hair Clip Set In Coral
Finally, remember to make every stage of your meal special. So, as well as preparing the table to look beautiful for the starting and main courses, think about a warm drink to wind down afterwards and how you want this experience to feel. If you're having tea, I recommend investing in a beautiful teapot because of its cosy, homely connotations. If you're more of a coffee person, a chic espresso cup is a must!
For me, the joy in picking out Christmas presents is finding something special and unique that I think will really surprise the person I'm treating. Wolf & Badger is the place to do this because of its eclectic curation of beautiful pieces from boutique brands that you won't find on the high street. I hope you like my top tablescaping picks, and remember to check out the rest of the homeware section, too. Happy Christmas!