Besma Whayeb is the author of Curiously Conscious, an award-winning sustainable fashion, beauty and lifestyle blog. @besmacc

London, and its Londoners, have been through a lot this year. Just like every major city in the world, the usual bustling streets have become more subdued and with it, a slump in the creative, curious, and exciting goings-on.
Despite that, there has been adaptation. Resilience. A simple relocation of sparkiness, which has seemingly migrated from the city's streets to digital platforms. And to celebrate that very essence of London, I enjoyed putting together a few joy-filled outfits perfect for the party-season that come fresh from some of the Wolf & Badger local London designers.
Supporting small business is at the heart of Wolf & Badger, and is close to my heart too. There's a certain level of care that goes into every design, every garment, every furnishing that just can't be matched. Equally, there's a uniqueness to these pieces too: they're small batch, handmade, and even sometimes one-of-a-kind. 
These stories instantly make these clothes more precious to me and more exciting to wear. It's that personal touch and a much better understanding of what sustainability is within fashion that keeps me coming back again and again to the Wolf & Badger collections - both instore and online.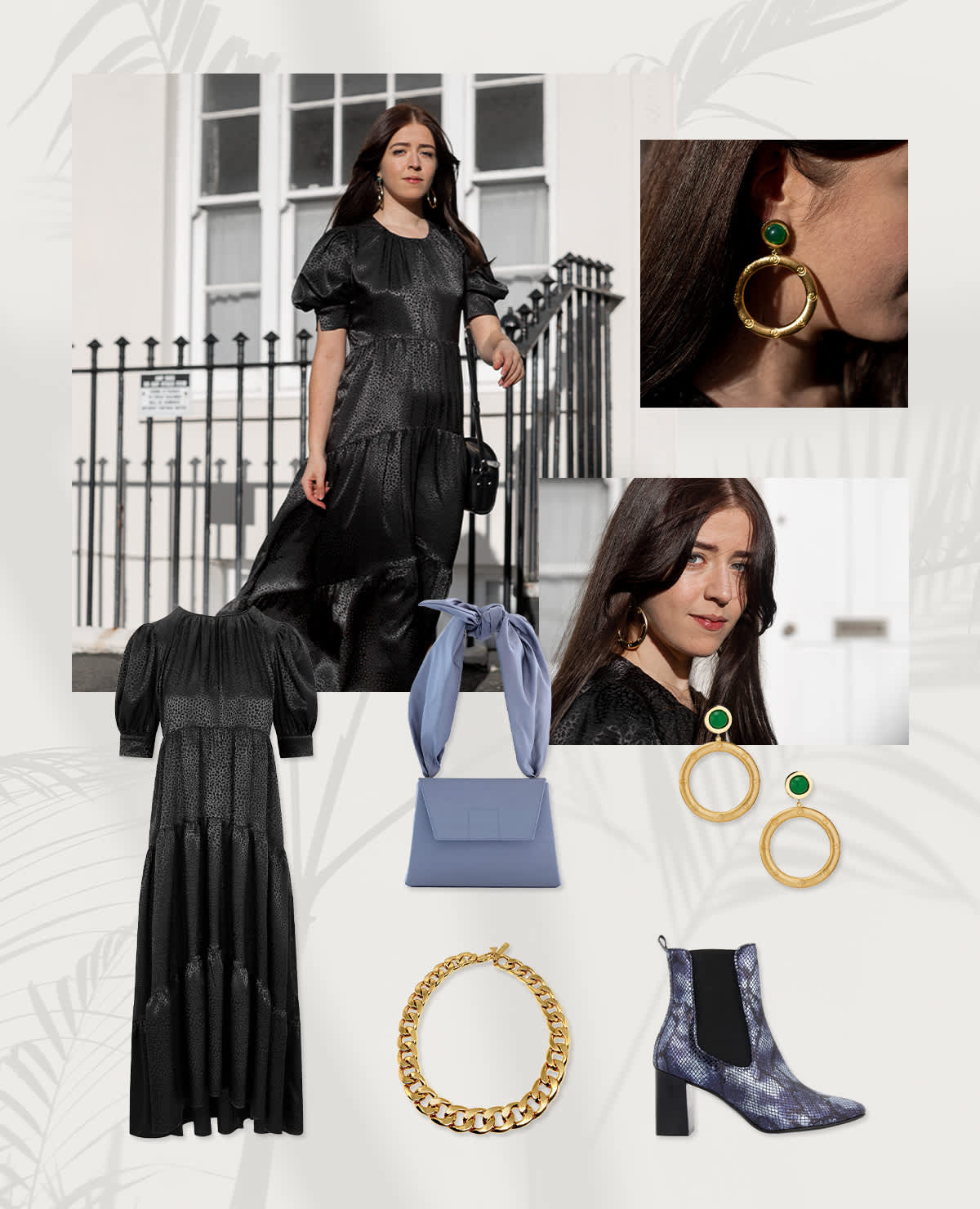 The garments I chose to wear here showcase how I'll be dressing this Christmas, even if it's a more intimate affair. The Palones dress, made from archive fabric and in a limited run, is so easy to wear, while also being eye-catching and dressy enough to pair with my statement Milk Tooth LDN earrings. I've had Milk Tooth's earrings on my wishlist since stumbling across them at an event a few years ago, so it's fitting that they make the list here too. The outfit is perfect for a party, but also for the post-Christmas-dinner bloat.
For my second outfit, I wanted something a little special and looked to Paisie, the London-based womenswear brand founded by Kate and Vicky, Central Saint Martins alumni. Their cape-slash-jumper is a new winter wardrobe favourite, as I can enjoy wearing it as a traditional jumper, or slip my arms out for a more chic, cape-style silhouette. Looks great with a skirt, dress, or pair of jeans - and it will help me to keep my sleeves off the dinner table too! Here I've paired it with my MOYE slip dress to step up the glamour.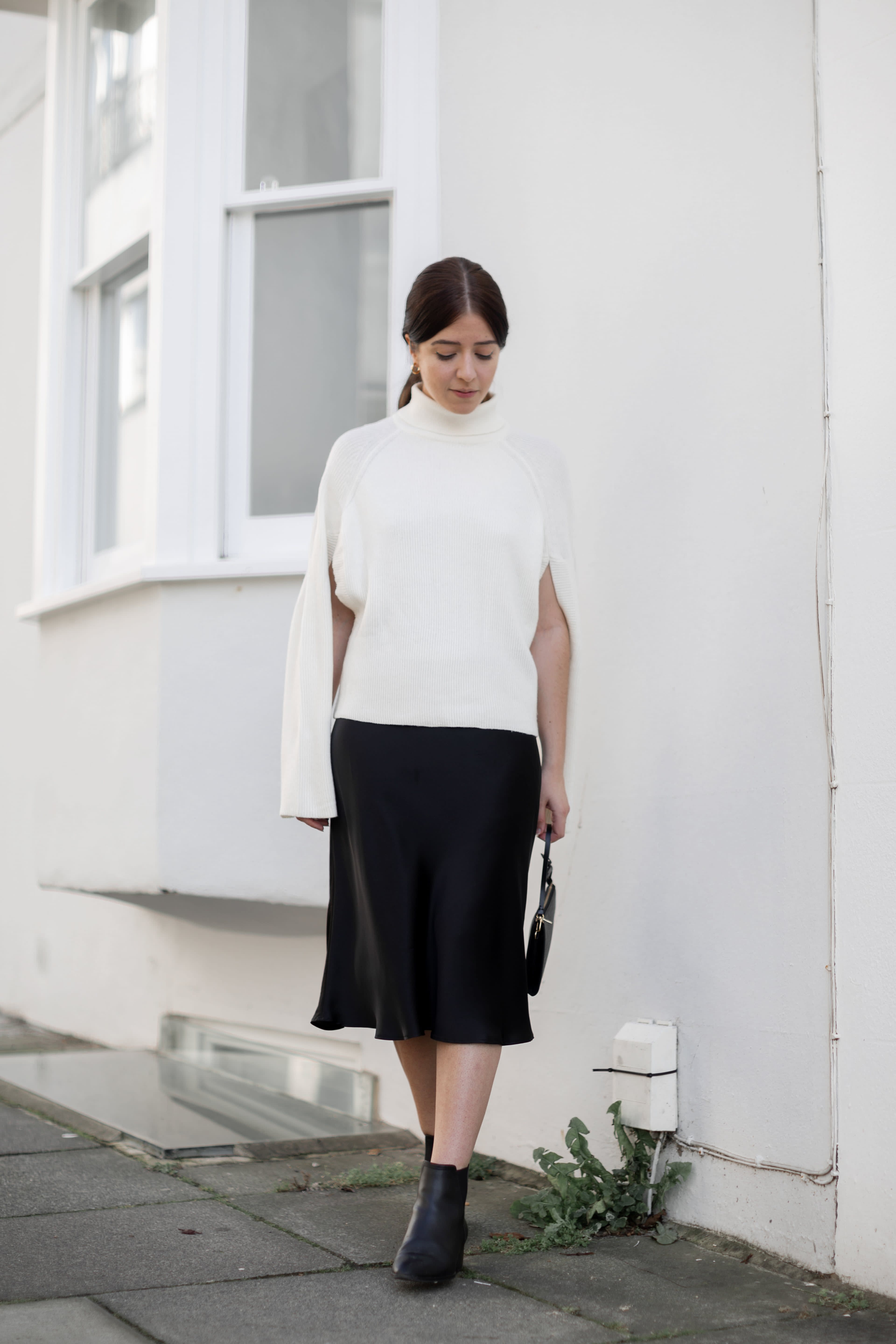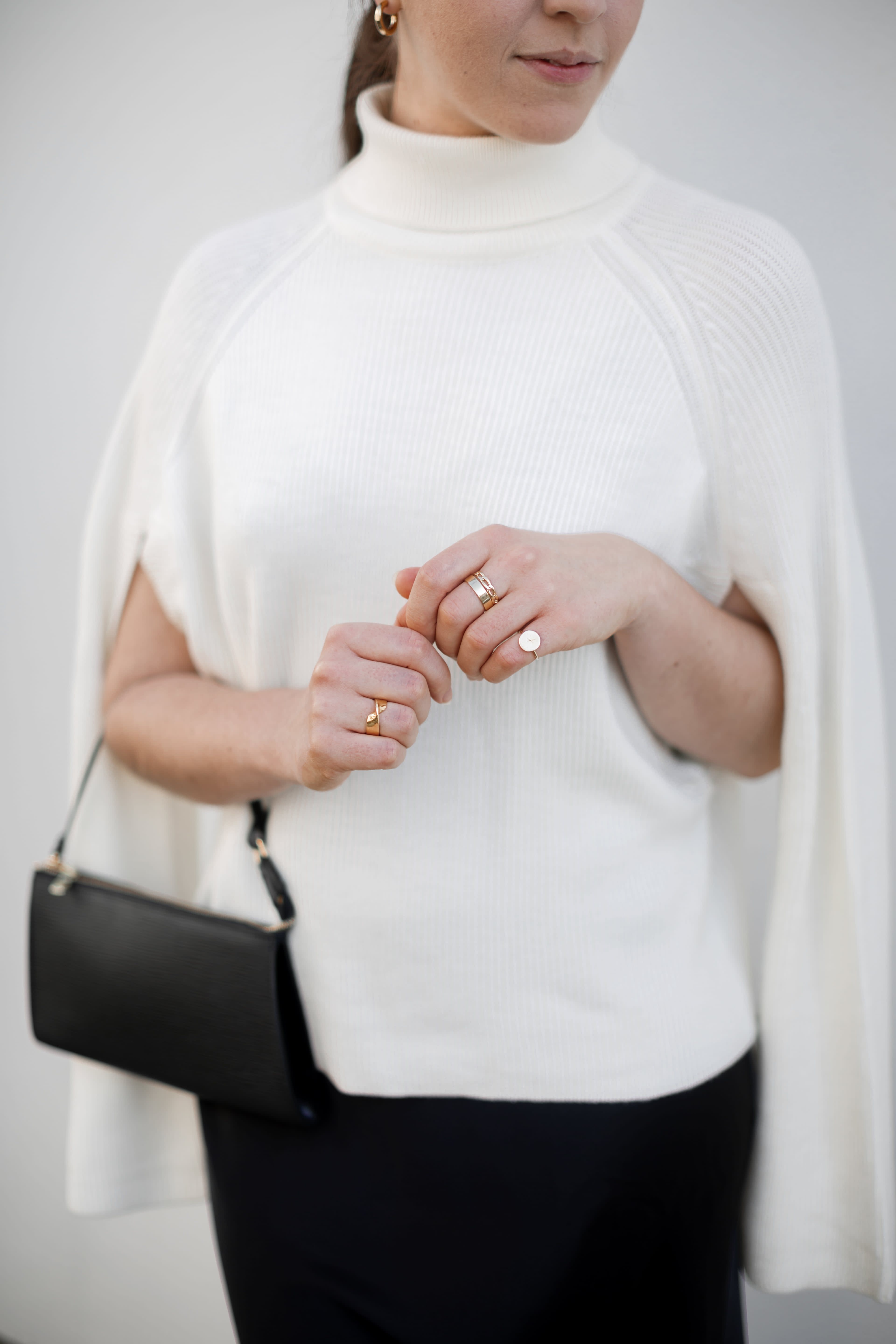 Alongside these are so many other London brands to choose from - new additions include Esthe, Quilattire and Stavros Constantinou, while sustainable savants like Baukjen, Gung Ho, and Remie Studio are favourites of mine.
I hope you enjoy browsing some of my top picks for Christmas this year - either to wear, to covet, or to gift - and I wish everyone a happy holiday season, however you're spending it.