Jewellery should be worn, loved and experience life with you. Auree jewellery doesn't like being locked up. Launched in 2014 by Amelia Bainbridge, who trained at a Bond Street jeweller and then at a number of other luxury online retailers. The philosophy behind Auree, is that women should have jewellery that lives alongside them. This jewellery can party when you want to party, it's understated when you want to be or it can give you power when the boardroom beckons. It will keep you company on a lazy Sunday afternoon at home, or on the beach far away. All their pieces are made with the highest quality solid gold, sterling silver or 22ct and 18ct Gold Vermeil (sterling silver with a thick gold coating) and natural gemstones. Sourced from small designers stretching from London to as far away as Mexico and India, each piece holds a story. This jewellery is not for keeping hidden away in a box but to wear, enjoy and love. We sat down with founder Amelia to find out more about her brand.
How did Auree begin?
I had always wanted to set something up myself - and having worked in the jewellery business for ten years I thought it was about time to get on and do it. I saw a niche in the market for beautiful jewellery that would travel through life with you; which was affordable and didn't need to be kept in a safe. It moved very quickly initially, from business plan to launching our first collection. The name Auree was one of my grandmother's middle names and also means 'golden one' in Italian.
My career began in the West End working at Nigel Milne surrounded by beautiful vintage jewellery, before moving on to a number of different ecommerce brands. What began as a small start-up around a kitchen table in South West London has quickly turned into a successful jewellery company with a loyal customer base.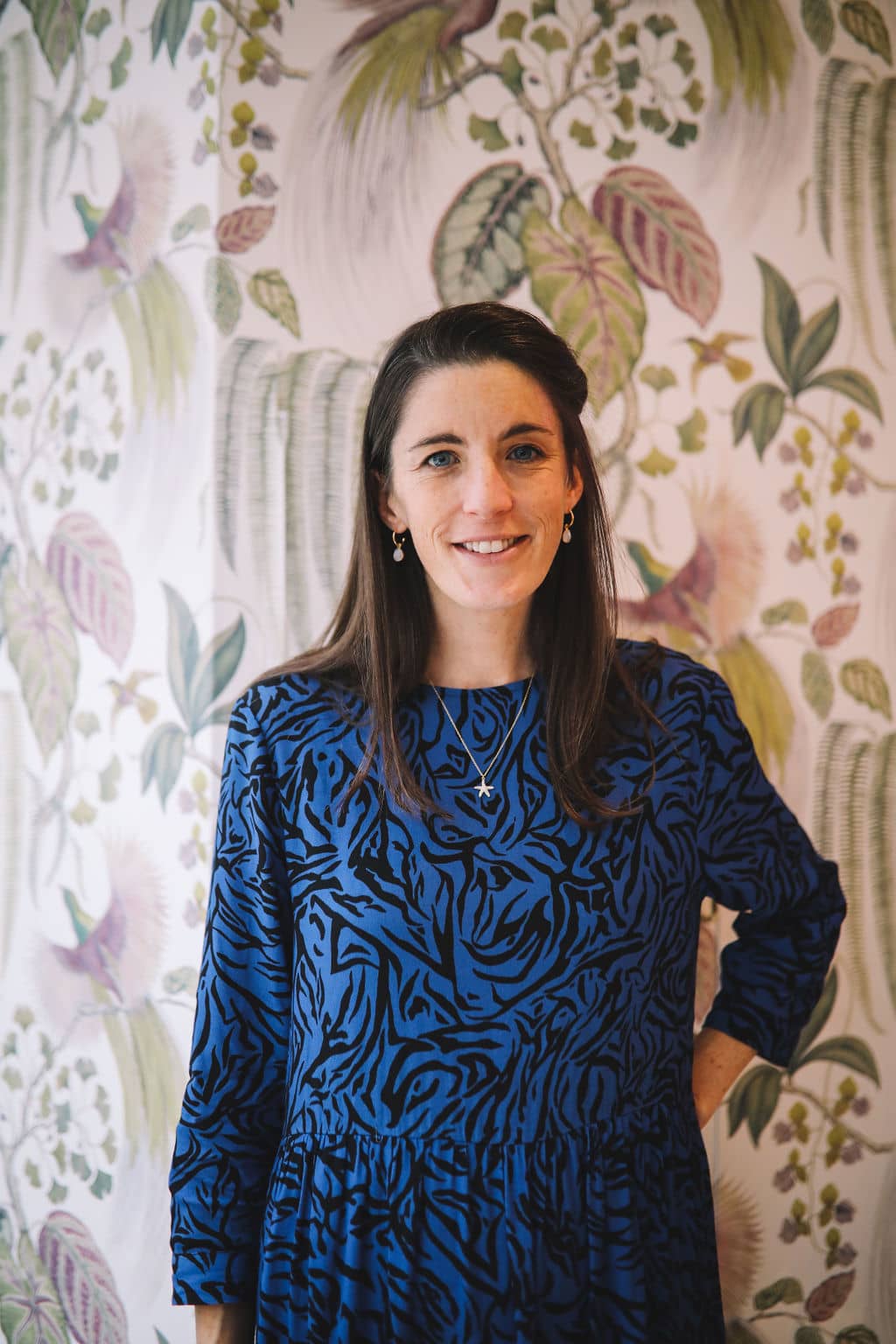 Have you always been interested in fashion?
I've always loved jewellery but most importantly the way that it is made. Both my grandmothers and my own mother have beautiful pieces and I love hearing the stories behind them and the memories they hold. I studied History of Art and it's the design side that appeals to me, creating timeless classics to be treasured rather than fast fashion.
It isn't an outfit without some jewellery. Pierced ears without earrings look like they have been forgotten. A bare neckline looks empty and a hand without rings is missing out. Jewellery lets you say something about your personality.
What have been the highest and lowest points on your journey so far?
Apart from actually deciding 'this is it' and starting, one of the hardest (but most rewarding) things, was to actually put together the brand. It's very personal and you have to be disciplined in being objective. Our first order was very exciting and now we've nearly reached 15,000. Being approached by The Conran Shop and Limewood Hotel was a definite high point.
Juggling motherhood and Auree has been MUCH harder than I thought it would be. Auree was my first baby, and now I have two young boys. Initially I really struggled to balance home and work but thanks to a brilliant team in the office and a very kind granny who regularly saves the day I've got into the swing of it!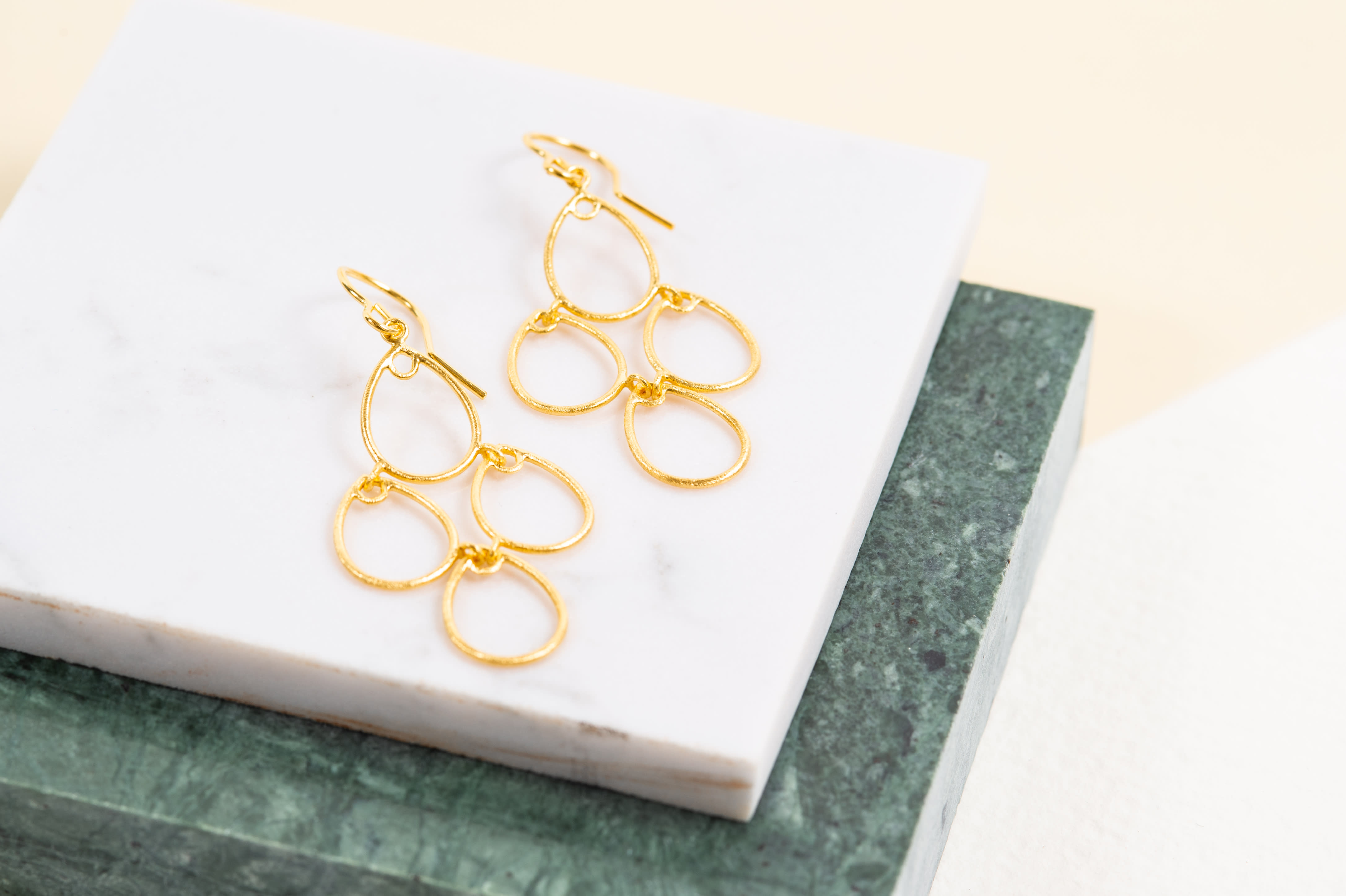 What are the morals you run your brand by?
Auree Jewellery is made to be worn, enjoyed and loved. When I first started on our journey with Auree, I wanted to make sure we built a company with a beating heart. That beating heart is in the brilliant team who work at Auree, our amazing network of workshops and craftsmen and the relationship we have with the women who wear our jewellery. It's also about supporting causes we all deeply care about - from charity collaborations to sending little gifts to the NHS heroes working tirelessly to protect us all. We strive to be thoughtful, trustworthy and exceptional in everything that we do.
What was the inspiration behind your latest collection?
Using small workshops all over the world, each piece holds a story. A place brimming with fun, sun and colour, Barcelona was the inspiration behind our latest Birthstone Collection. The home of icons such as Picasso and Gaudi, this city is rammed full of artistic inspiration, leaving you with the desire to create a riot of colour back in the office.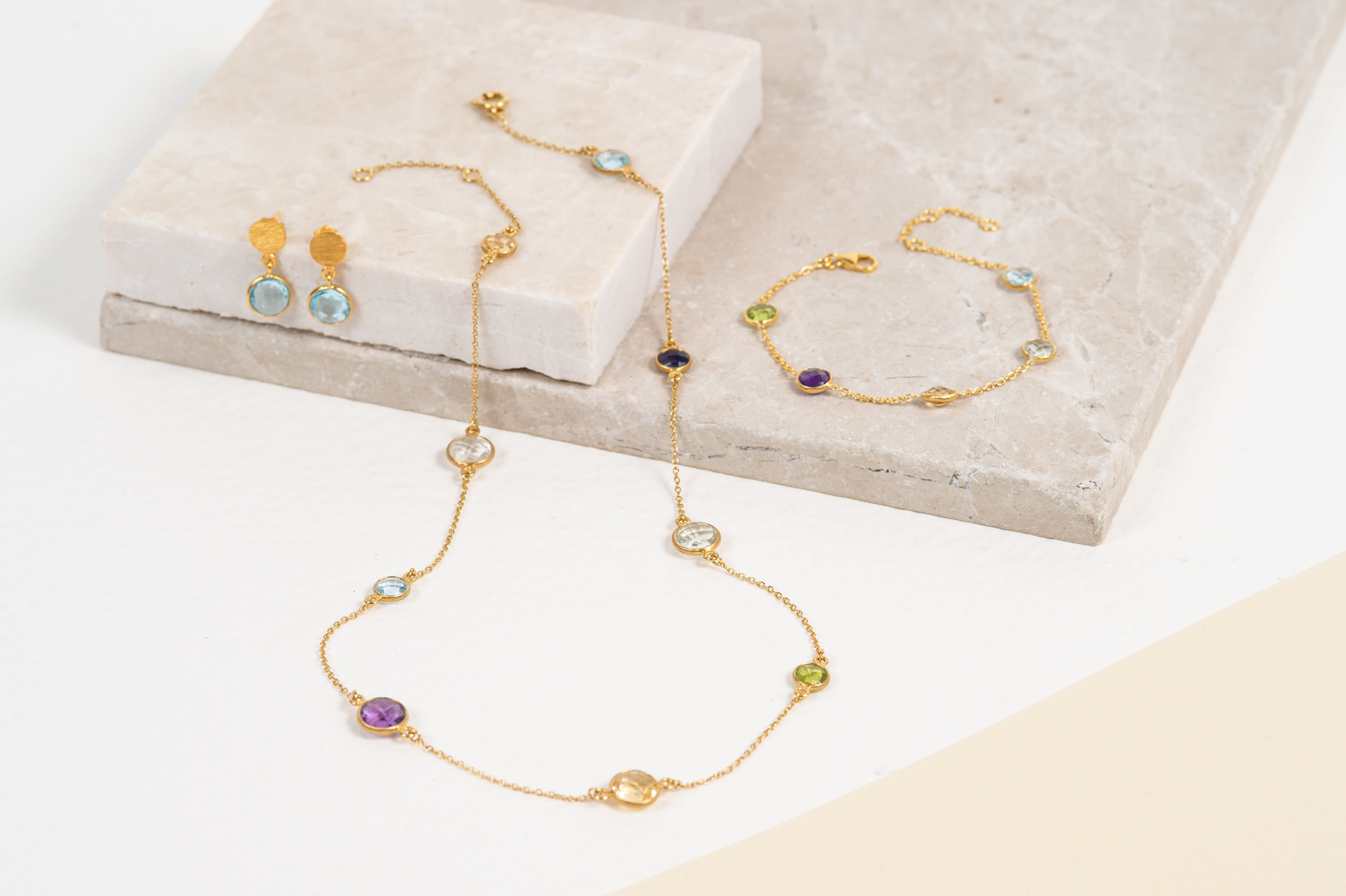 How would you describe your customer base?
We are the jeweller to both mother and daughter. We are the ones to dare you when you want to make your daughter gasp with jealousy. We are the ones to make sure your mother realises that you have better taste than she thought.
Do you ever struggle to stay inspired?
Travel, places and people's stories of adventure are a constant source of inspiration. If anything, I sometimes have to reign myself in and just pick a few designs to launch.
Auree is a way of living, not just a look, so we have a diverse range of workshops to cater for different styles and tastes. Which as an unrestful traveller, is brilliant for me.
Is there anyone you would love to see wearing your designs?
Our customers overwhelmingly voted Kate Middleton as their style icon so that would be a crowning moment. But truthfully, for me, it's randomly spotting someone on the street wearing Auree or carrying one of our bags, that is the best feeling of all.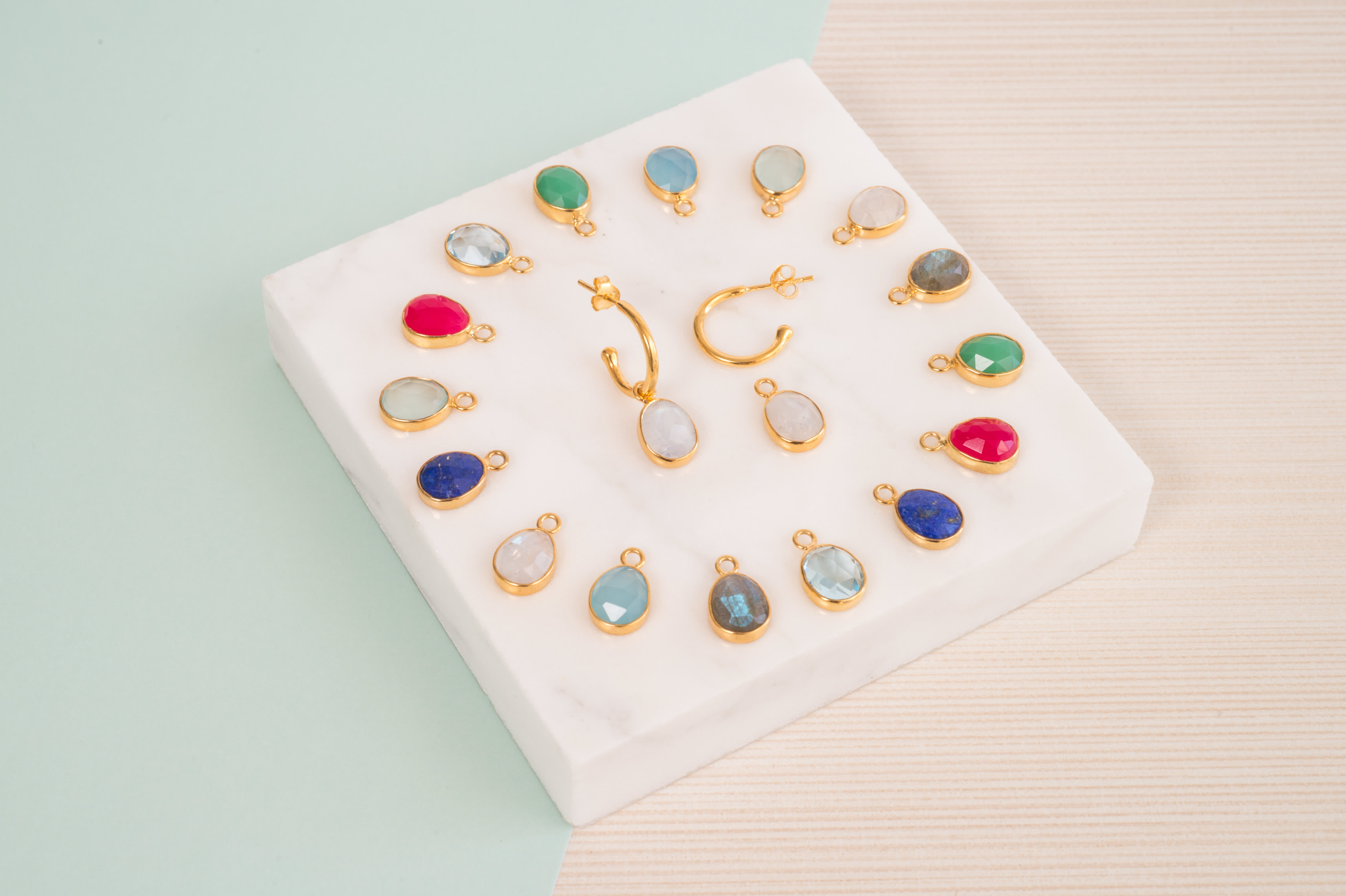 Do you have a mentor?
My highly spirited Grandmothers - one, an intrepid traveller, the other a phenomenal multi-tasker, they both took on life with an enthusiasm and energy that influenced me from an early age. Liz Earle is my business superhero and I was thrilled to spot her wearing our Chora necklace in Hello! Magazine last year.
If you could only wear one piece from your collection, what would it be and why?
It would have to be my Olivera Gold hoops (from our first collection)! I have them in every size and wear them ALL the time. I regularly have to force myself to wear something different!
Is there another designer whose work you particularly admire? 
Heidi Klein because the brand makes you want to go on holiday, Hiut Jeans for telling a story and Jo Malone for their beautiful packaging.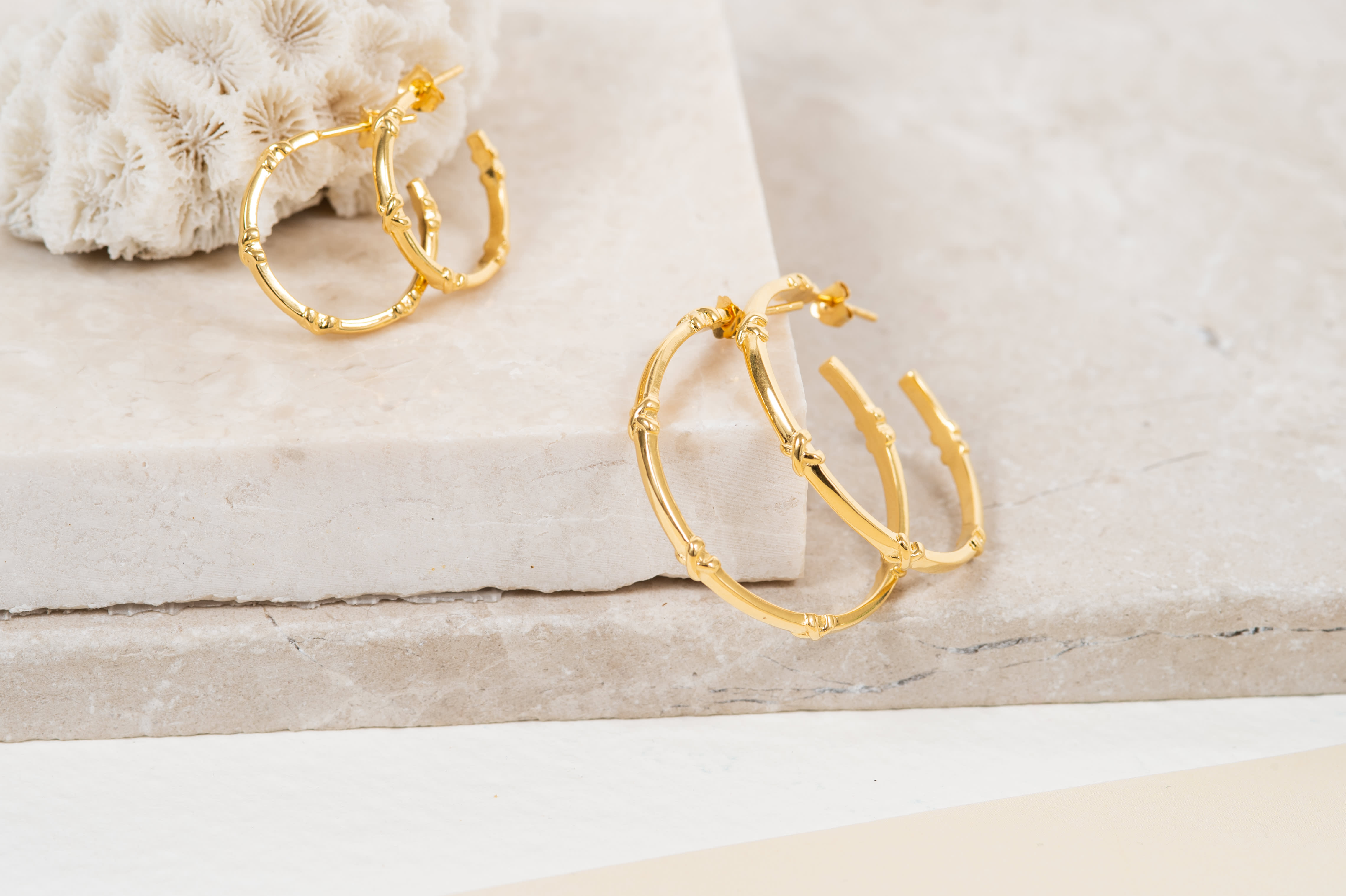 What's the best piece of advice you've ever been given? 
To make sure you do one thing every day that will directly impact or grow your business. There will always be admin to do but the discipline is to make sure you spend time on what really matters. It's harder than it sounds! 
What drew you to Wolf & Badger?
Auree has always believed in craftsmanship, quality and responsible retail, which we both share in equal measure!
Where do you see the brand in 5 years? 
The best cocktails take time to make, that's our mantra. We celebrated our fifth birthday last year and I hope the next five years will be as exciting as the first. Our focus has always been on exceptional service and it's exciting to see things taking off. We have ambitious plans and I feel strongly that we need to continue to focus our efforts on sustainability and listening to what our customers want.