Blonde gone rogue is the idea of breaking free and enjoying bold colour combinations. It is the expression of youth, passion and freedom. Founded by two sisters who have been dreaming of starting their own brand since they were teens. In pursuit of this desire, one took up business studies and the other - fashion. The aim of the brand is to produce high-quality womenswear with a playful twist. Sustain me - their latest collection is their first fully sustainable one, made up entirely by recycled and organic styles. Each design has its own story of sustainability that you can read by scanning a code on the hangtag. Join them in their mission for a better, more sustainable tomorrow! Designed in Amsterdam x Produced by in Bulgaria. We sat down with one of the sisters, Denitsa to learn more about their brand.
How did blonde gone rogue begin?

My sister and I have been dreaming of having a brand of our own since we were teens. She was interested in business and myself - in fashion. When she left for university we promised each other to pursue this dream. At that time she was 19 and I was 14. Seven years later we founded blonde gone rogue.

I studied Fashion Design in Milan and London, taking a gap year during which I worked in the Design department at Tommy Hilfiger. During that time both my sister and I lived in Amsterdam, where we founded blonde gone rogue. After that I went back to Milan and she left for Singapore and Paris to do her MBA. We are now happily relocating to London where we will be devoting our time to the brand.

Have you always been interested in fashion?
I have. As a kid I often experimented with outfits and played with different looks. I wasn't that interested in high-fashion brands as much as I just loved creating something of my own. I found my true passion in high school when I taught myself how to sew. I discovered this world that I was the creator of and I could make anything. Working on a new piece, be it drawing the design, making the pattern or sewing, it always gives me this beautiful content feeling.

What have been the highest and lowest points on your journey so far?
When we started the brand we got to do so many things for the first time. This was really exciting but also quite overwhelming for me. I was 21, still in university, and I had to pitch my collections to people with a lot more experience than me and convince them why they should work with us. It really made me feel stressed at times. The good thing is that I learned from each experience, so today I am a lot more confident. The best part is seeing the people who wear our designs, who appreciate the work we put into our collections and support our values. This makes me the happiest.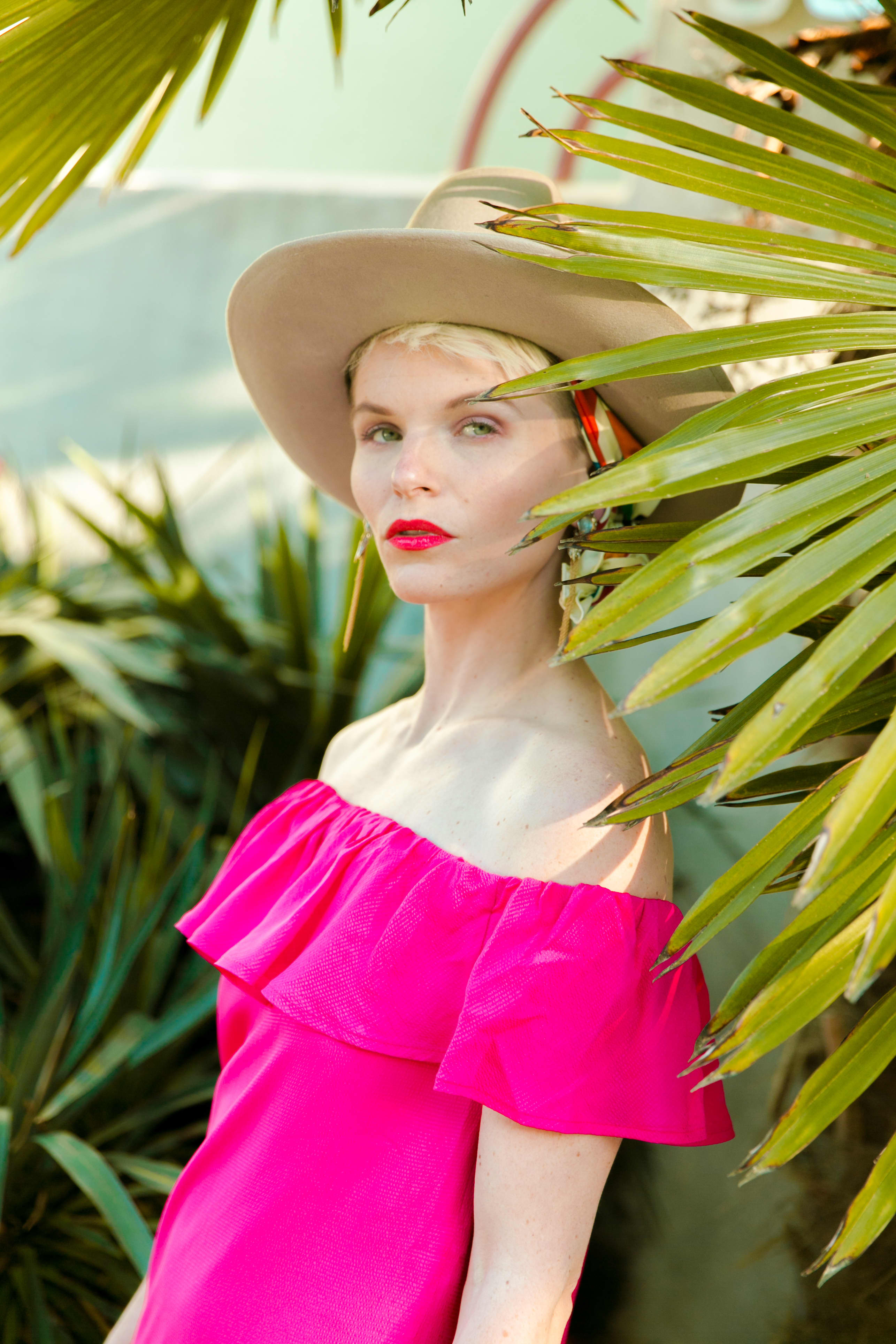 What are the morals you run your brand by?
We put special emphasis on sustainability. For us it is most important that our garments don't come at the expense of the environment or people's wellbeing. Many of the materials we work with are factory surplus fabrics that would be thrown away if not used. We also work with recycled fabrics or other sustainable alternatives. On the social side, we produce everything in a factory where people work in good conditions and are paid fairly. The factory is located in our hometown which allows us to visit regularly.
What was the inspiration behind your latest collection?
In our latest collection we explore the contrast between two signature clothing styles in Tokyo, the formal business wear and the colourful outfits of the creative crowd in the hip neighbourhood Harajuku.

How would you describe your customer base?
Young-minded, yet sophisticated. Our customers love to explore the world and care deeply about the environment.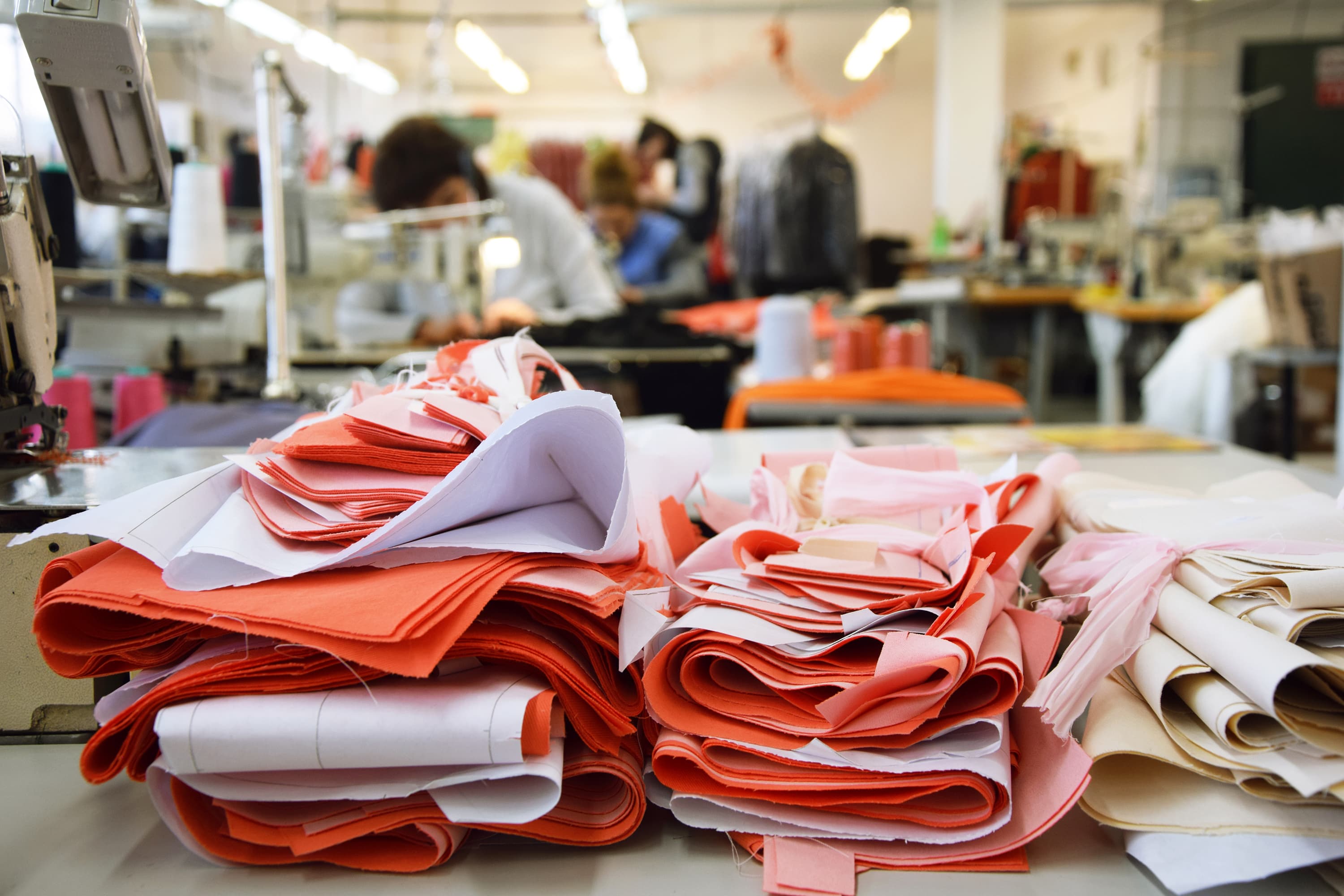 Do you ever struggle to stay inspired?
What inspires me are the experiences I have and the emotions that come along with them. As long as I travel, meet new people and have exciting experiences, I stay inspired.
Is there anyone you would love to see wearing your designs?
Honestly, I don't have a particular person I would like to see wearing blonde gone rogue. I appreciate everyone who chooses to wear our pieces. The customers I have met are all lovely, intelligent and strong women with great taste which fills my heart with joy.
Do you have a mentor?
I guess my sister and I are each other's mentors. Both in professional and personal aspects, we always ask each other for advice. That's one of the best things about working together - we can always rely on each other no matter what.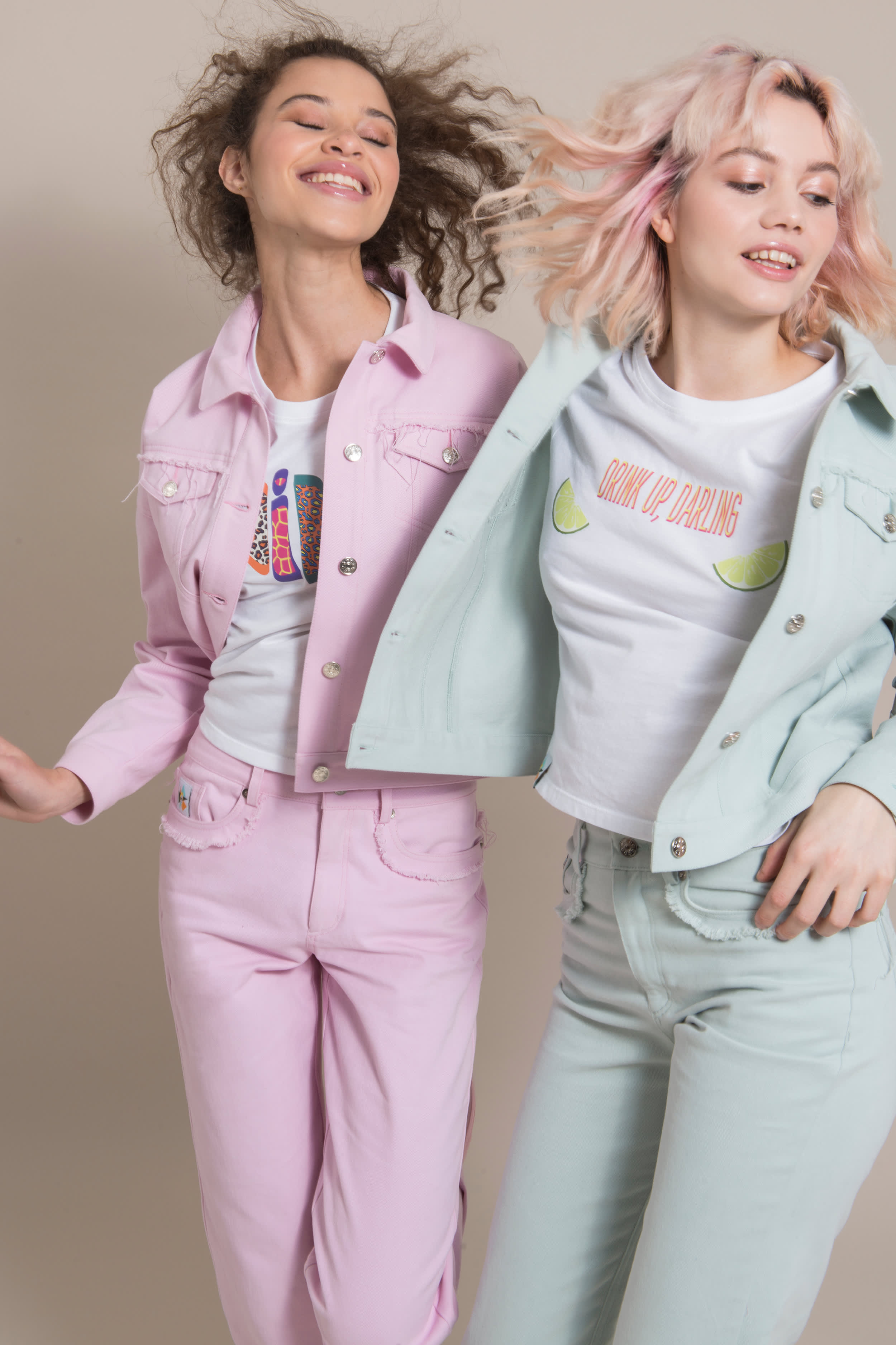 If you could only wear one piece from your collection, what would it be and why?
For sure the Flared Sustainable Trousers. They give me both freedom and elegance which is all I need from my outfit.

Is there another designer whose work you particularly admire?
I love Massimo Giorgetti for his playfulness and Gianbattista Valli for his ability to create a dream.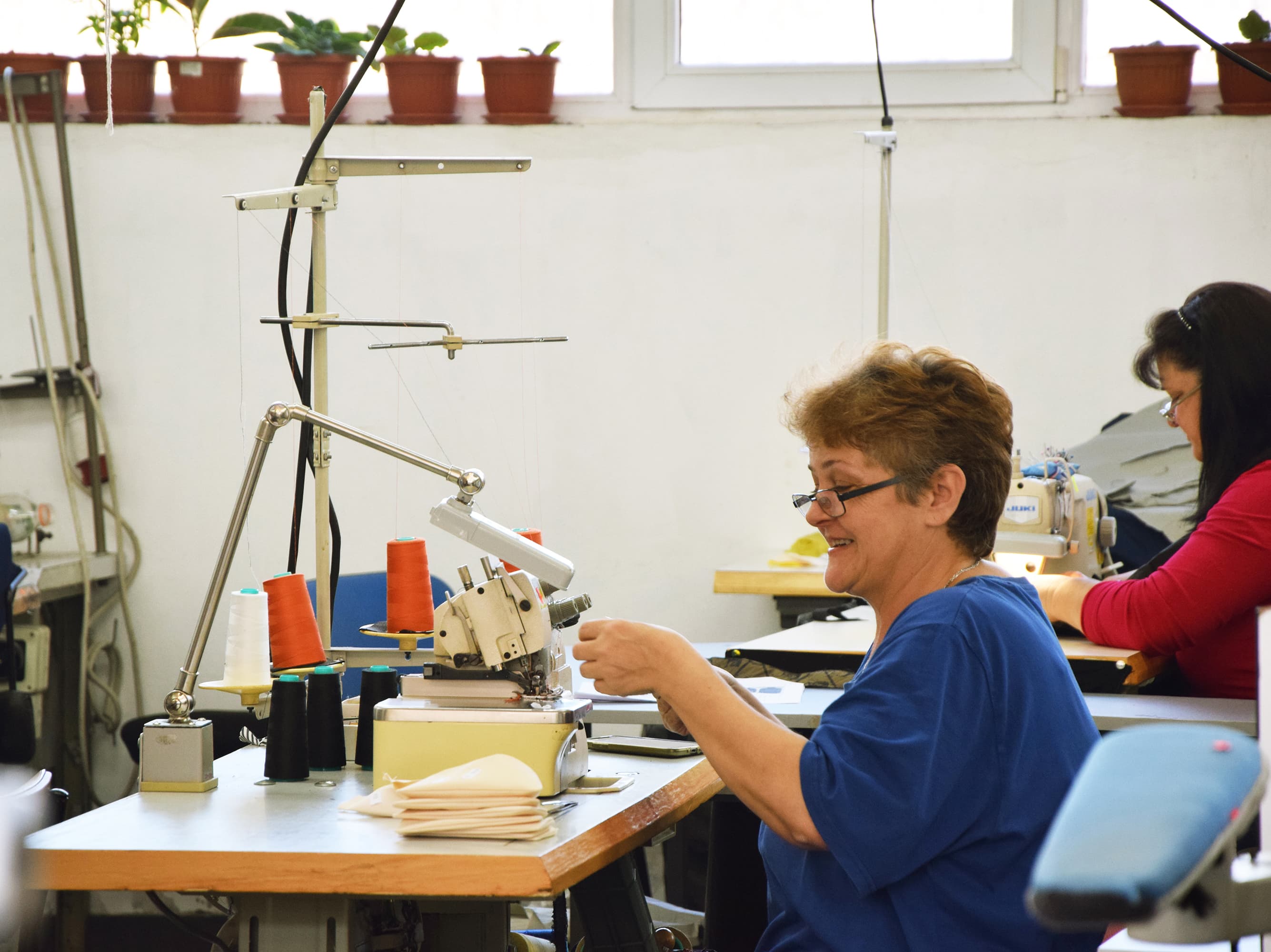 What's the best piece of advice you've ever been given?
When we were kids, our grandma always used to tell us that success is a little bit of talent and a great deal of hard work. This is something that really stuck with us.

What drew you to Wolf & Badger?
We've been on Wolf & Badger for a year and a half now and what impressed us initially was how carefully curated everything is. The selection of brands is amazing, so many unique talents that bring their own vision and form a truly outstanding community. We are very happy to be part of this universe.

Where do you see the brand in 5 years?
In 5 years we see blonde gone rogue being a sustainability leader in the industry. Redefining sustainability and transparency in the fashion industry is our core value and what we are working to achieve.