dee by diana is a contemporary accessories brand that celebrates their makers. They work with artisans globally in developing communities, committing to fair trade practices and supporting traditional craftsmen.
Their mission is to create un-boring jewelry using only natural and energetic material, that you will want to wear everyday, from power meeting to happy hour.

Have you ever walked barefoot along the beach, feeling unbelievably at peace? Maybe you've dug your hands into the dirt or sand and felt a profound connection with nature?
When we enjoy these experiences, we participate in an energetic occurrence called "Earthing" or "Grounding." This is a process where the human body absorbs the earth's energy through the skin.
This is where dee by diana's idea came from as they design using sand, sourcing it right from stunning ocean beaches, to make unique pieces to make you feel completely special each time you wear them. We sat down with Diana to find out more about her brand.
How did dee by diana begin?
I came from an architect background and I worked for many years in the field of architecture but I always had in mind to have my own brand so that I could express my multicultural childhood and my love for nature. I started thinking about building dee by diana and turning my love for art into a reality, but still wasn't sure what to do, I felt it was not just about delivering nice designs but it was more about the message that the designs have and the feeling that it should be offering. It was when I was on a nice vacation lying on the beach facing the beautiful sea, that the idea came to me. I closed my eyes for a few second and felt the warmth of the sand on my body. When I ran my fingers through the sand, I felt a profound connection with nature, it was so deep and true! Then it hit me "Sand! Yes! Sand as jewellery!" Nice elegant pieces that hold the warmth of the beach, the sun, and the sea inside, with a very sophisticated design that would make you want to wear them everywhere you go! Right after, I started reading about the benefits of sand; the good vibes plus the positive energy that sand gives…the feeling you receive is calm, tranquil and overtly happy. I discovered that when we enjoy these experiences, we participate in an energetic occurrence called "Earthing" or "Grounding." This is a process where the human body absorbs the Earth's energy through the skin. I used this feeling of serenity as inspiration to design and create jewellery that will forever remind you of the sense of peace that comes from a visit to the beach.
I graduated 10 years ago from architecture and design and was working in the field for a few years. After I moved to the GCC area I had a career switch into digital marketing and worked in a big company where I had the chance to travel China, East Asia, Europe, Middle East and all the Gulf area. Those business trips gave me a better vision of what I wanted and how to achieve my dreams and goals later in life.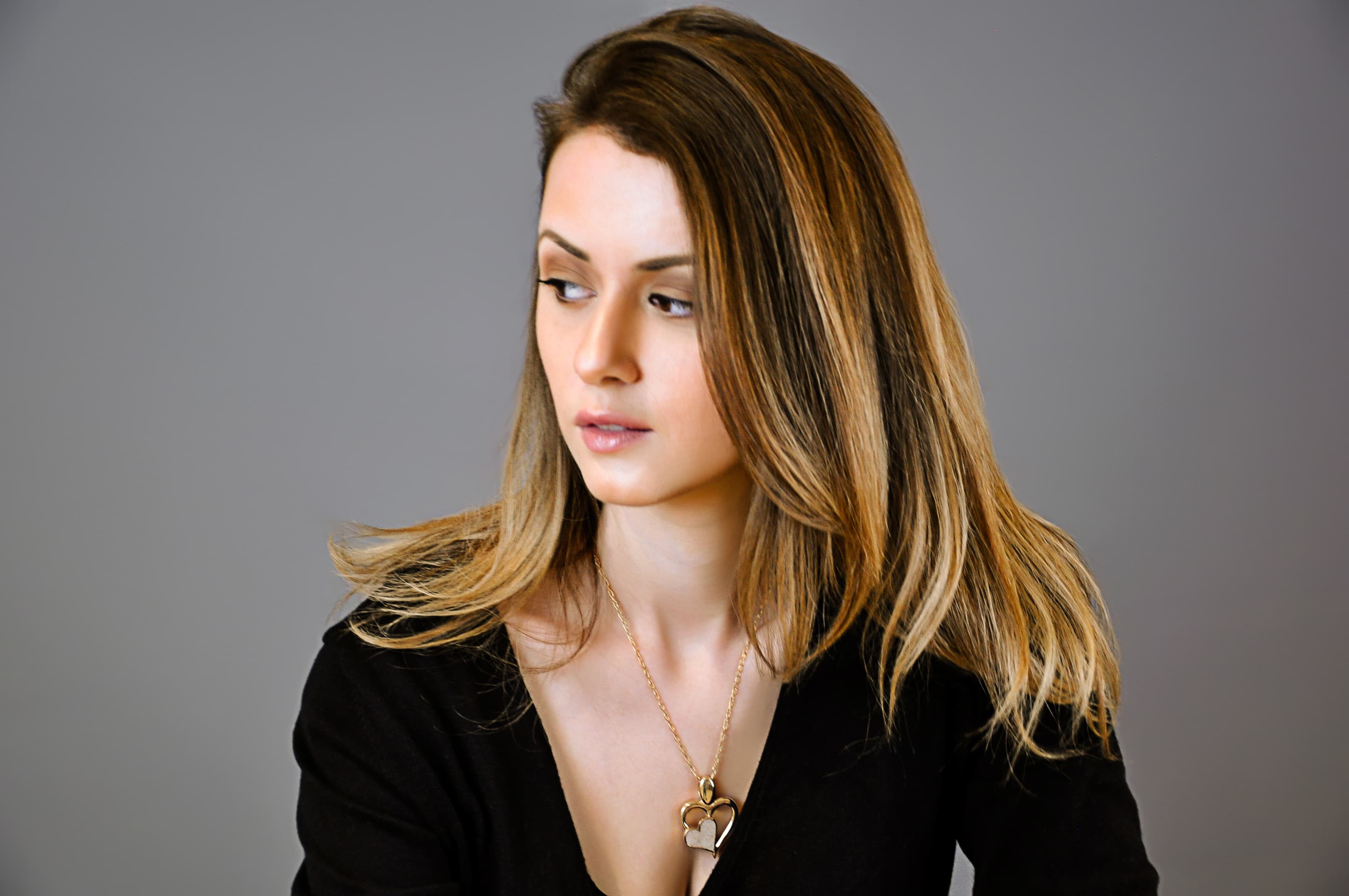 Have you always been interested in fashion?
Yes, fashion has always been a big interest in our family especially my elegant mother. I was raised with stacks of Burda Magazines in our living room that belonged to my mother who created styles for me and my big sister who is also a huge fashion idol in my life.
What have been the highest and lowest points on your journey so far?
Starting up as a new brand was never easy for me, the excitement and expectations were very high at the beginning and usually the time frame you set for yourself doesn't go as planned. However, at the end of the day you learn that it was worth the time and effort when you see the reaction of the people who see your work for the first time. It's like a rollercoaster. The latest high point was getting great feedback from a celebrity stylist about dee by diana jewellery pieces. 
What was the inspiration behind your latest collection?
In the latest collection, I took the challenge a little further where I left it all to the universe to inspire me. The universe is a mysterious and beautiful place. The secrets of the Sailing Moon and the arrangement of how the stars overlap the moon and how it all affects the seas and the oceans around the globe. It creates wonderful effects that are linked to each other. This collection reflects our view of the universe. The superposition of the stars makes a lovely mixture of shape effects and natural phenomenon in a place that has 'No endless of freedom'.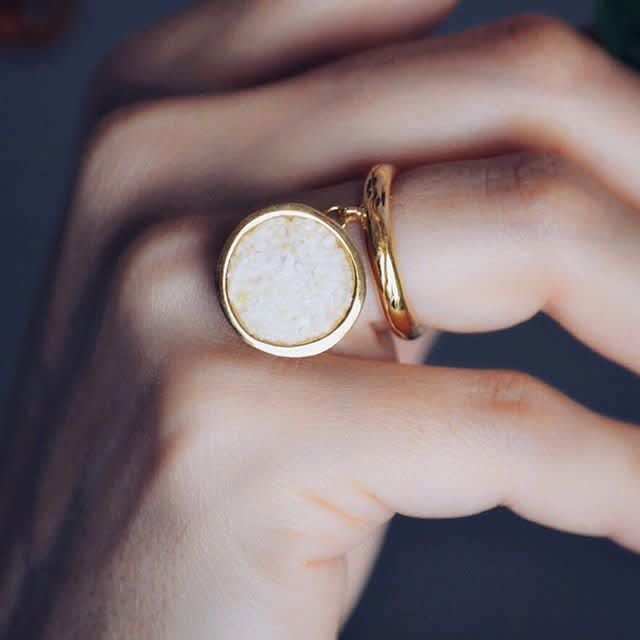 Do you ever struggle to stay inspired?
Not really as for me my main inspiration comes from nature itself and nature is full of hidden and very clear lines to inspire from. Also the material of sand that I work with is full of elements and energy where I always find great design inspiration. 

Where is your go-to meeting spot?
As a coffee and fashion lover, for business meetings you can always find me in Paris in local coffee shops.  
How would you describe your customer base?
All stylish women, who want to feel happy. For example, I've had college girls and 80-something year old grandmothers wear my pieces. Whether you prefer classic shapes or ultra-modern design, there is a unique, handmade piece of jewelry for you. 
Is there anyone you would love to see wearing your designs?
It always makes us happy to see anyone wearing dee by diana jewellery. But as an edgy and stylish jewelry designer I would love to see the gorgeous Victoria Beckham in dee by diana jewelry.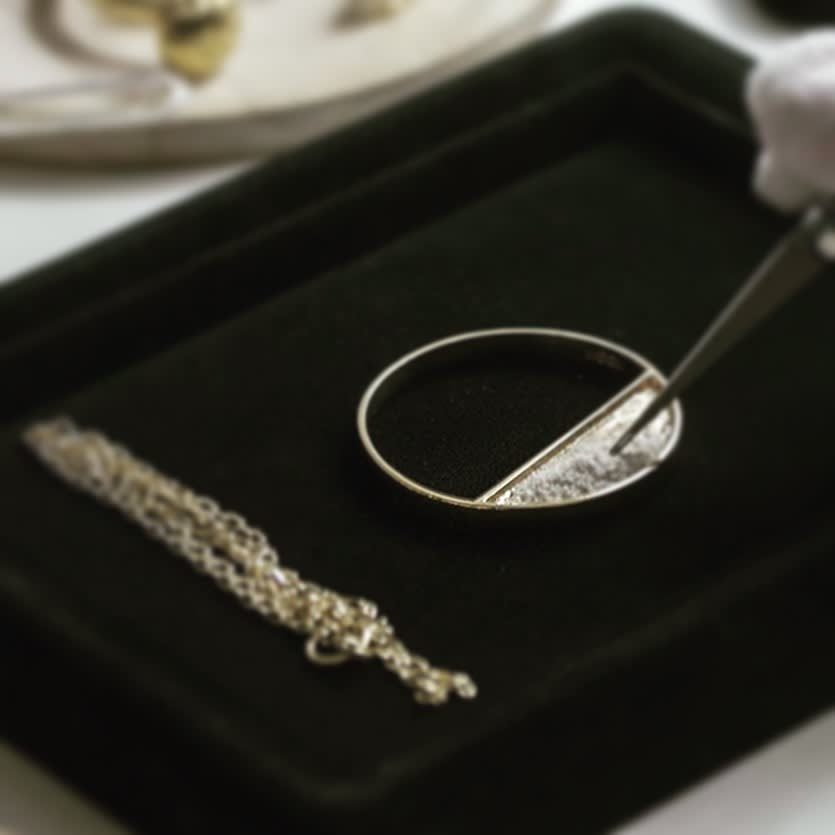 What are the morals you run your brand by?
dee by diana jewelry was designed to fill a void that I was looking for personally. I wanted to create, through a piece of jewelry, the sense of peace that comes from a visit to the beach by connecting us and absorbing the Earth's positive energy. We work with artisans globally in developing communities and commit to fair trade practices and support traditional craftsmen.
Do you have a mentor?
Actually as my backbone and my decision advisor's I have 2 people I go to; my elder brother and my beloved husband. 

What apps keep you sane?
I would definitely say Instagram, its my safe place to go back to for whatever I am looking for.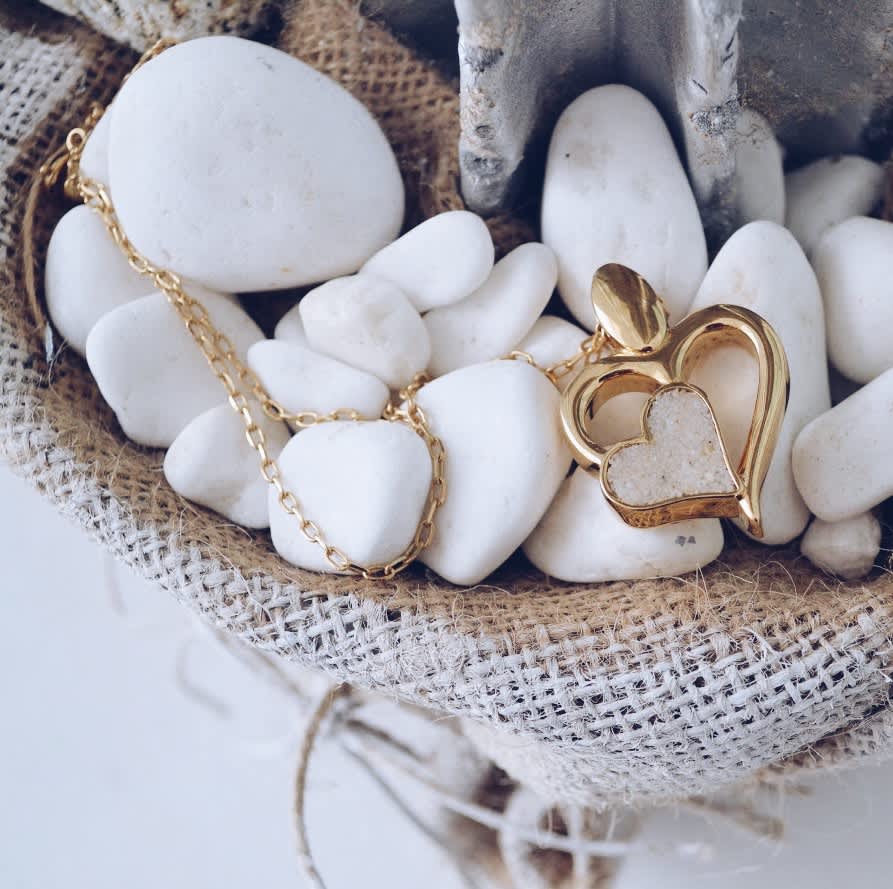 If you could only wear one piece from your collection, what would it be and why?
Any piece from the My Sailing Moon collection, I love the interesting design and material combination of this collection. The pieces can be worn for a coffee break with a t-shirt and jeans, or for a power meeting with a smarter outfit. It also pairs easily with your little black dress for happy hour, making it super versatile. This is exactly what makes our jewelry design so special and unique.

What's the biggest style mistake you've ever made?
I wouldn't say a style mistake I think I would call it a mood mistake and I have had my fair share of them. 
Is there another designer whose work you particularly admire?
I love pieces that translates the personality of the designer. A good example, is Mikimoto Pearls, I admire their simple, elegant design and they have a very strong brand identity.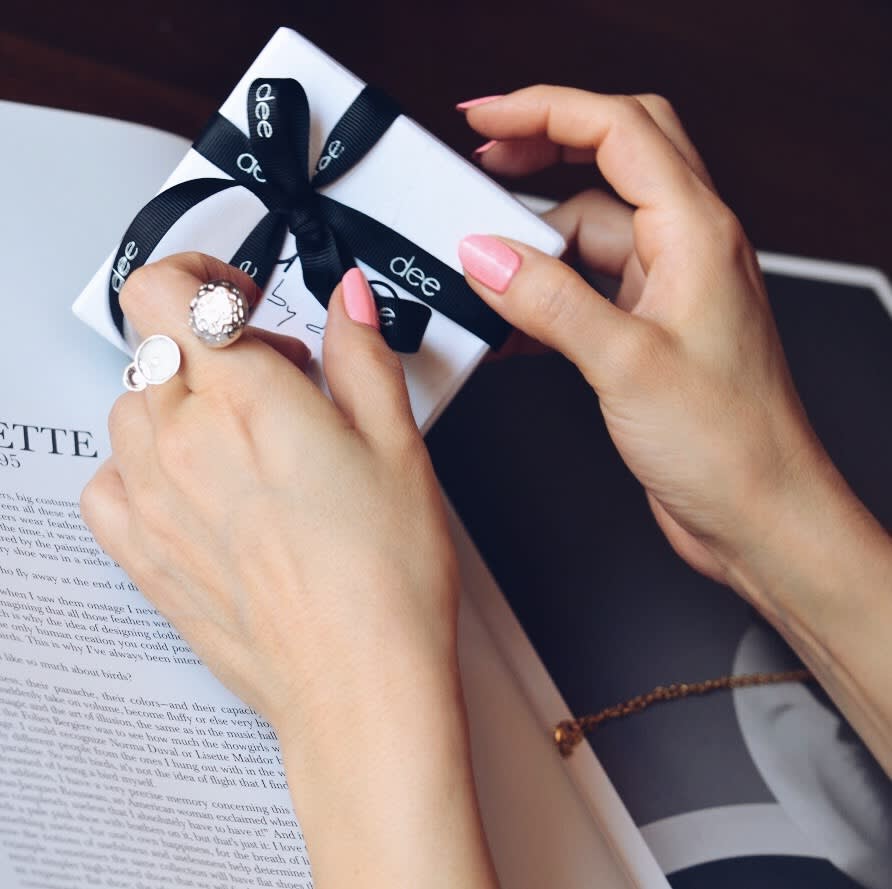 What's the best piece of advice you've ever been given?
Aim big, start big and you will stay big.  

What drew you to Wolf & Badger?
The amazing concept of Wolf and Badger, allowing independent designers to be showcased and seen by many. It is a perfect platform for a designer like me.
Where do you see the brand in 5 years?
In five years I see dee by diana in a global retail and international presence, having our own boutique so I can continue to do what I love! My dream is to be a go-to brand for unique jewelry and to be known for my loyal customers who love our signature style.