Polly & Bella is a celebration of two designers (Polly & Kirsteen) renowned for their love of design and fashion influences. Having accumulated over 35 year in business, their pieces have been adorning the heads of public figures and celebrities for many years. The most recent 'Starlight' Collection has proved to be their most celebrated collection to date with dazzling drop earrings and stunning headpieces. The pieces are as unique as they are beautiful, with an array of carefully handcrafted headbands, crowns, hair pins and earrings. Polly & Bella has a little sparkle for all styles and looks, so whether it's a night on the town or a lunch date with the girls, the pieces celebrate style that goes from noon to moon. We sat down with Kirsteen to find out more about their brand.
How did Polly & Bella begin?
Polly trained as a fashion designer, specialising in millinery. This evolved into a passion and creative flair for headdresses. After spending 25 years pioneering headwear within the bridal market, her creative flair took her to new levels as Polly & Bella embarked on conquering the luxury fashion accessories market. I was originally from a sales and marketing background but developed a skill for design at an early age whilst designing and manufacturing costumes for my competitive dancing. I taught myself how to make bridal accessories with Swarovski crystal beading and wire techniques using online tutorials and deconstructing existing products, always striving to make innovative and non-traditional designs. I furthered my skills in design by completing an HND in jewellery design encompassing all aspects of portfolio work, silversmithing and goldsmithing. Our relationship and synergetic styles led to a fabulous working relationship and friendship. After looking after my poorly child, I decided to concentrate on my son. As he recovered we remained friends and sharing a love of design and fashion, decided to partner and create Polly and Bella, focusing on the luxury fashion market with bold and luxuriously manufactured statement accessories.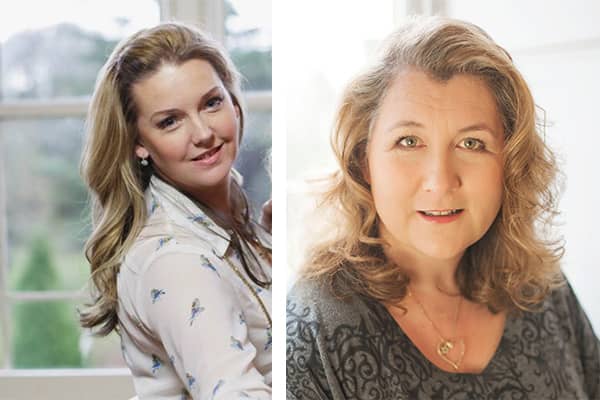 Have you always been interested in fashion?
I certainly always had my own style; I always looked for vintage or unique designers so that I was never wearing the same as someone else. It is important to me to invest in key pieces I can create different looks with. Couture fashion has always held that fairy-tale appeal for me, I have always been a little magpie, and sparkle has always been a huge part of my style. 
What have been your highest and lowest points so far?
To find someone like Polly with her love of bold designs and our shared passion of Art Deco and vintage style was amazing. From the minute I came across her Bridal designs I knew we were kindred spirits, being accepted onto the W&B platform has definitely lifted our spirits, the validation for our designs has been great for us. We are super proud to design bespoke accessories for theatre and dance and most commonly known for our designs featuring on TV shows such as Strictly Come Dancing and Dancing on Ice, this has been instrumental in building our brand as it put the Polly and Bella name in front of many stylists who have since used them for many lovely celebrities which always warms our hearts (and Instagram).
My lowest point was when I created the Bella Brilla platform and the momentum and success of the business was reaching a crucial point and I had to withdraw from the business due to personal reasons. It was a huge decision to start again, but with Polly acting as partner it has made the experience so much easier, being a lone entrepreneur can be very hard and lonely.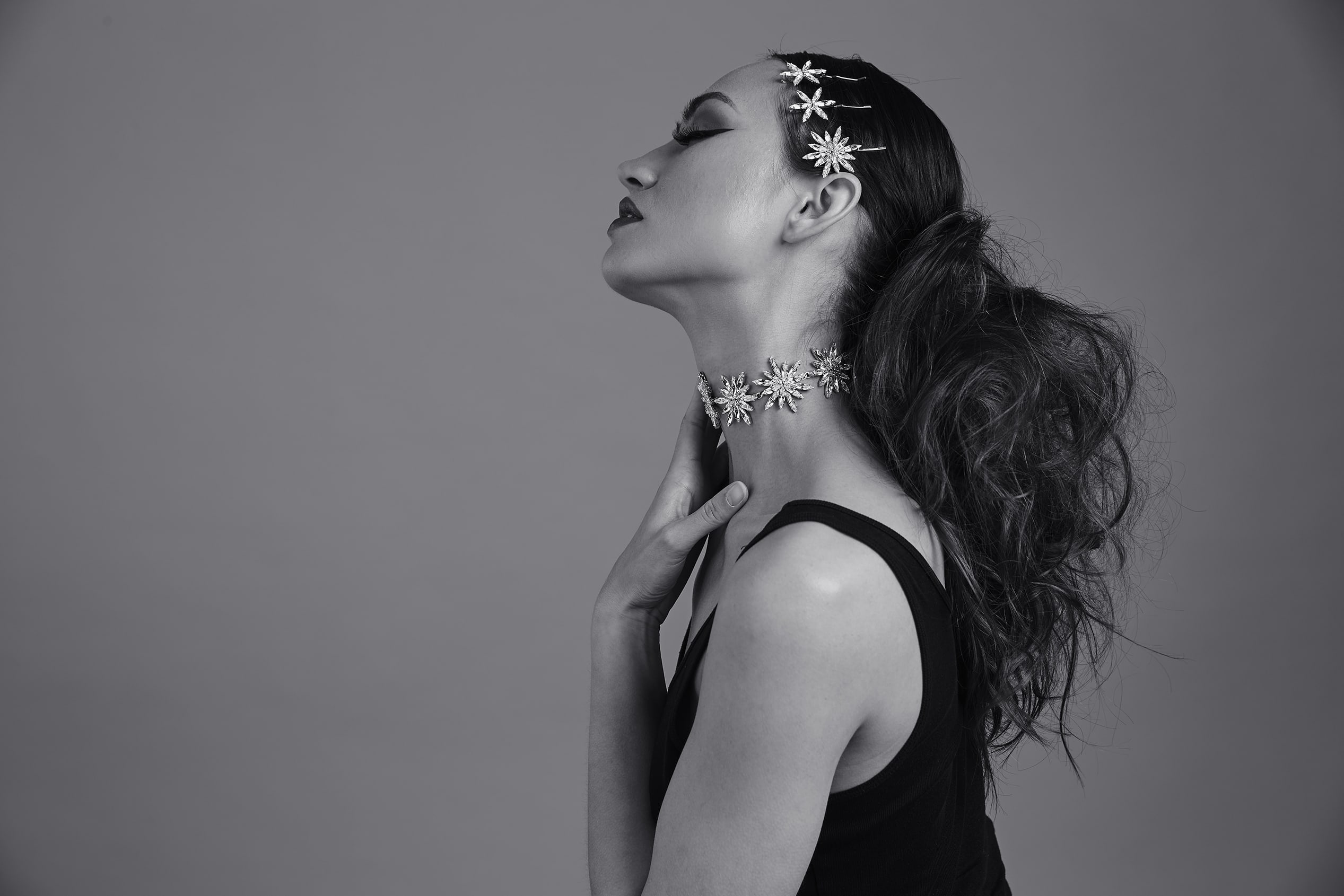 What are the morals you run your brand by?
We are working within the luxury market so we make sure that is exactly what our customers receive. There should be excitement from the minute you receive your parcel from us, ribbons, tissue, sparkle and it is all about the experience, the feeling you have when you wear them that means the world to us. Accessories are an extension of you and your style and yes they should be noticed, so that is exactly what we always strive to create.  
We like complete transparency, we are females in business, working mums and we want to be good role models for our daughters, if you ask we will answer and we will answer honestly.  
What was the inspiration behind your latest collection?
Our latest collection was inspired by our love of geometry and art deco style. We wanted drama, large stones, Hollywood glamour hence 'starlight', accessories people stop to compliment you about and tell you they have never seen anything like them. Timeless pieces that can be worn for a Saturday brunch date or a red carpet event.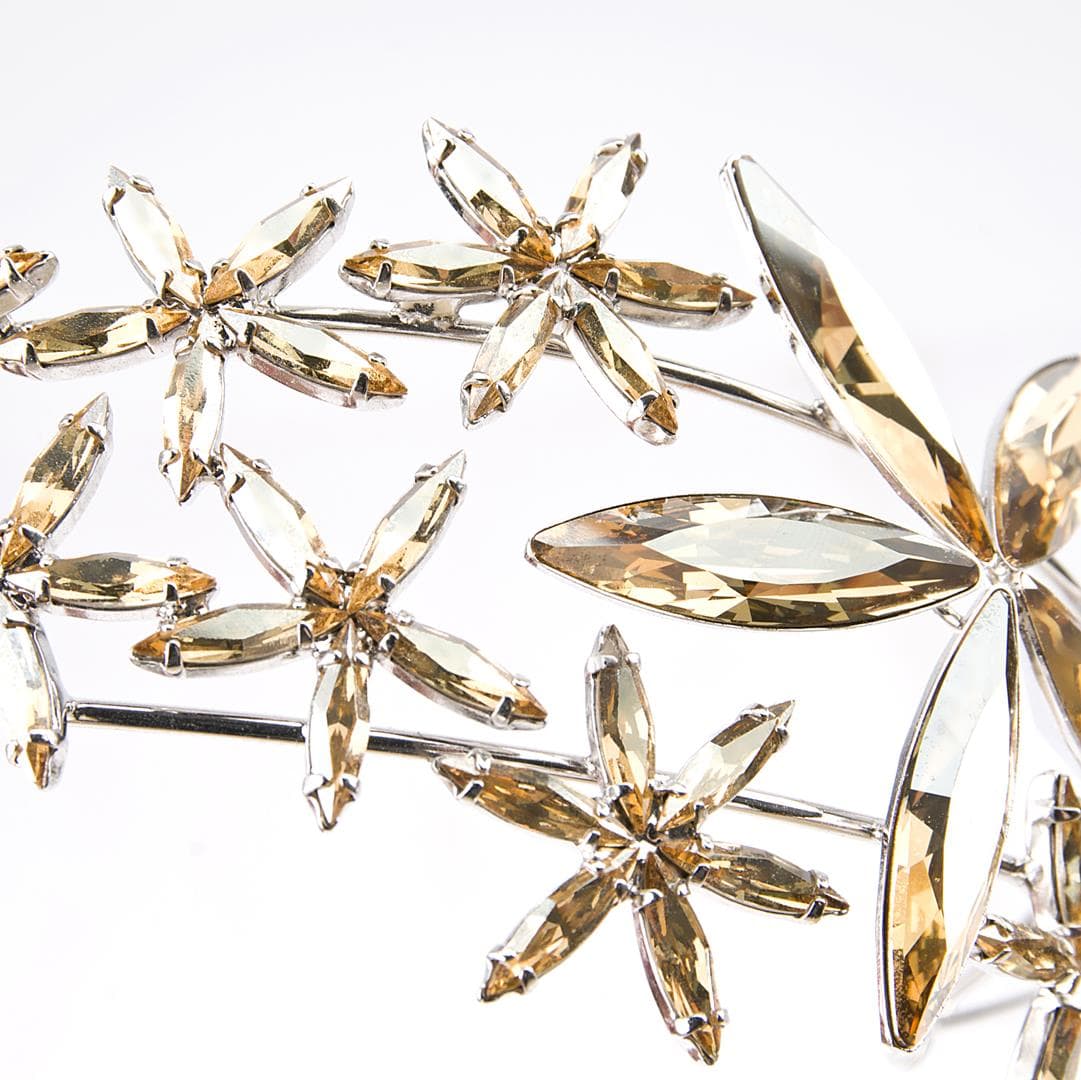 How would you describe your customer base?
Our customers are confident; they follow fashion and are not afraid to stand out. They look for investment pieces they can style and restyle.  
Do you ever struggle to stay inspired? 
Never, sometimes it's hard to get Polly to stop designing haha! She is an avid collector of vintage fashion books both clothing and jewellery, with this and following couture fashion she is constantly inspired and designing. Her designs then come to me and we discuss making them commercially appealing, her couture designs are out of this world for bespoke order.
Is there anyone you would love to see wearing your designs?
As a lifelong Madonna fan, I would definitely love to see her wearing them, especially when she does her Hollywood glam 'true blue' look. We'd also love to see Holly Willoughby wearing them.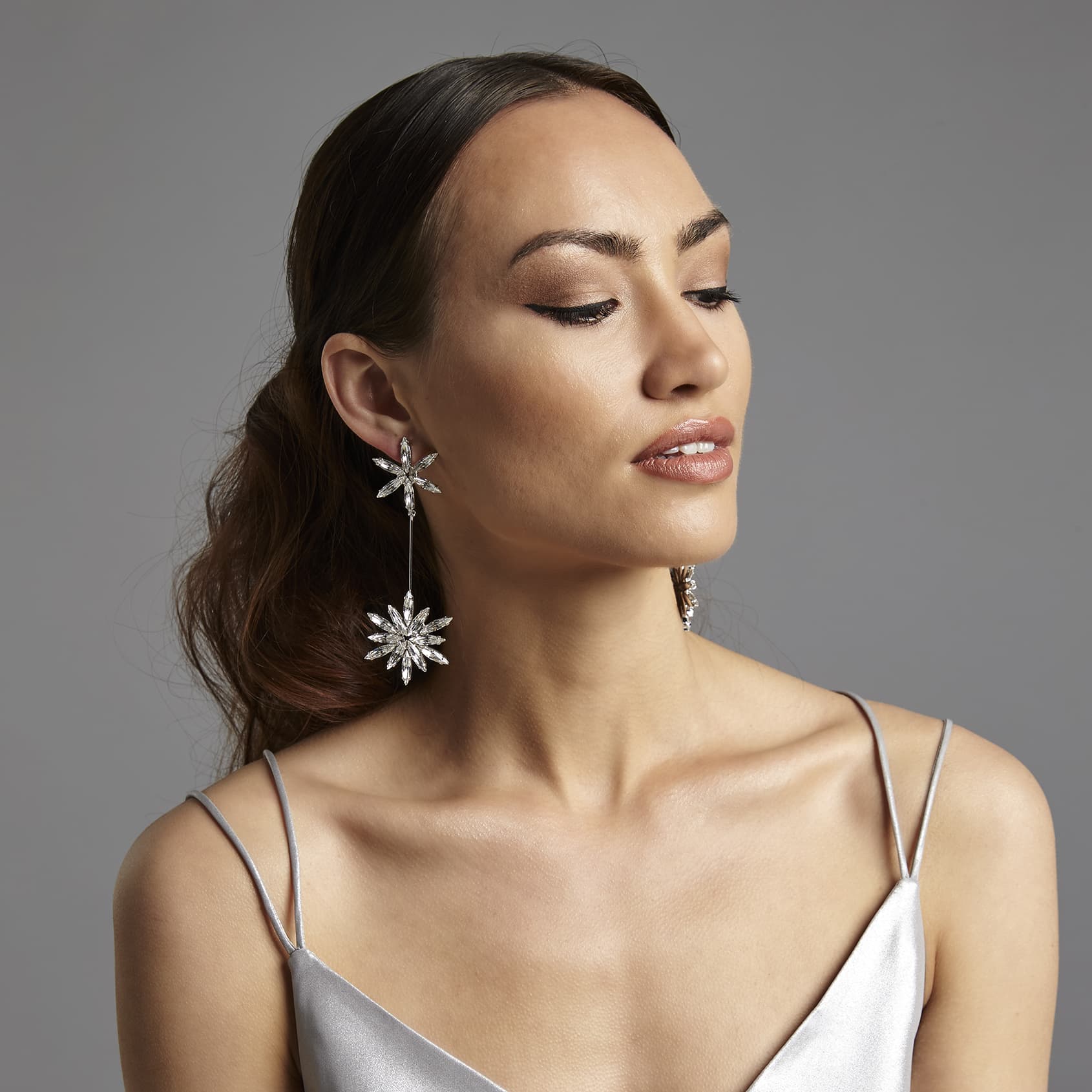 Do you have a mentor?
With 35 years design experience between us, I am in so fortunate that I have Polly as a fabulous mentor in design and manufacturer. I have various business mentors from working with female entrepreneurs, you can never know enough.
If you could only wear one piece from your collection what would it be and why?
I regularly wear pieces from the collection! I particularly love the Eva Starlight earrings. They are real showstoppers.
Is there another designer whose work you particularly admire?
Yes, I love Keren Wolf accessories (not just because Madonna has worn her pieces) but she always pushes the boundary of design to take risks and shock but manages to stay commercially appealing.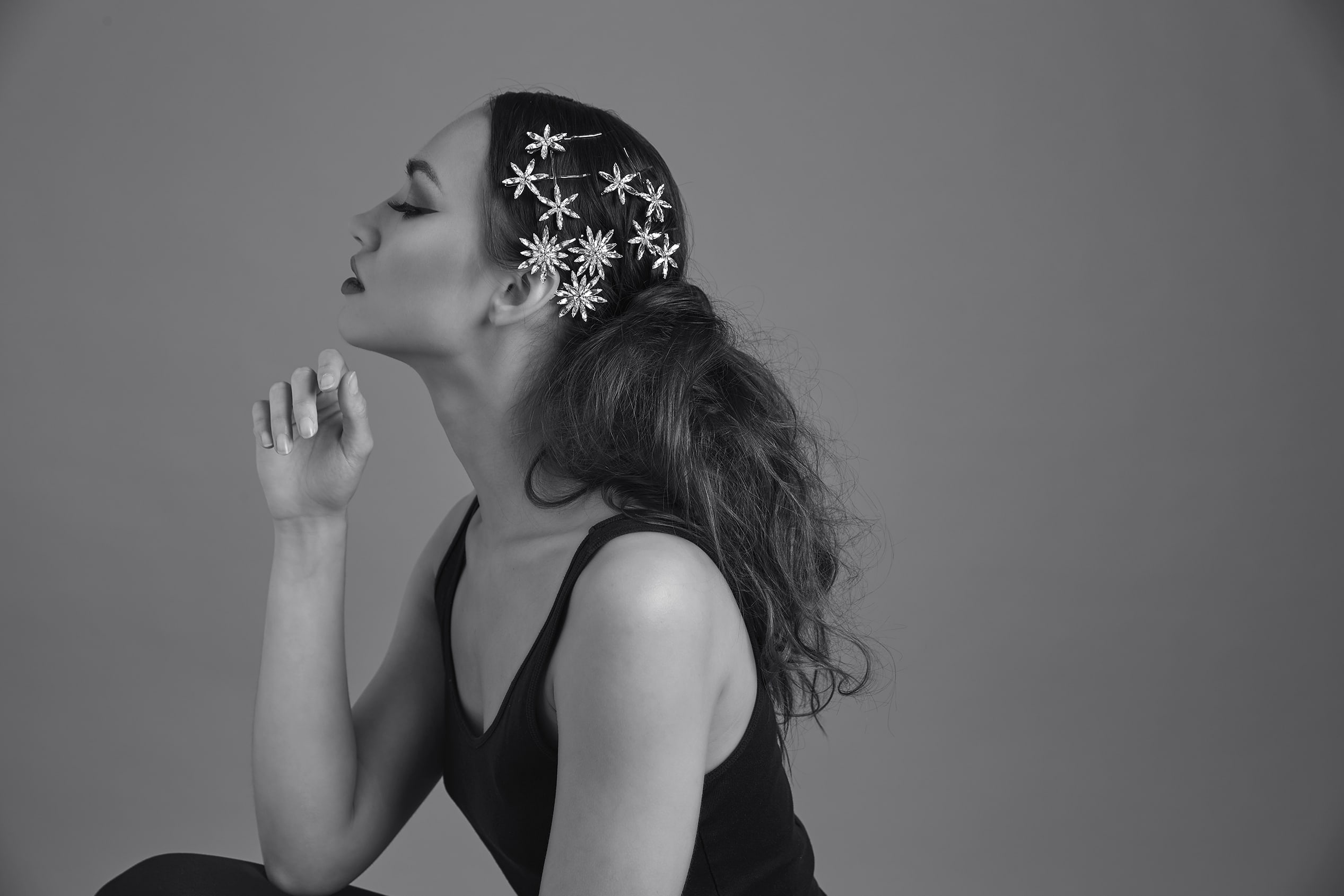 What is the best piece of advice you have been given?
I worked for a well-known jewellery designer in Berlin who is famous for his simplistic but technically genius design and manufacturing techniques. He asked me did I want to be the type of jewellery designer who made one off pieces that sit in museums and galleries or do I want to be the type of designer who makes jewellery people want to buy and wear. At first, I saw the appeal in both options but to survive and build a viable business I knew he was telling me I have to always take business factors and commercial appeal into my design but not compromise my style, just adapt it.
What drew you to W&B?
This is an easy one. I shop at W&B and I love new designers and innovation. The people who buy Polly and Bella are W&B people, it was a complete no brainer for us.
Where do you see the brand in 5 years' time?
We hope to grow our brand and business with the W&B platform to be a go-to brand for statement jewellery and accessories. We want to be in a position where we have a bricks and mortar presence in the UK and the USA with W&B. It's our lifelong ambition to be stocked in both Liberty's in London and Bergdorf in New York. We would love to expand our bespoke design service to designing and manufacturing for key fashion brand partners also.