creators2019/12/02
5 Minutes with... Studio Myr
by Becky Elliott
Rooted in quality and craftsmanship, the independent knitwear label Studio Myr transforms pure materials in a timeless style. The unique collections for both men and women are defined by refinement, elegance and playfulness. The silhouette is slender and graceful, the touch soft and luxurious, the quality high. With her work owner and designer, Miriam Lenarts, approaches the ancient tradition of knitting in a contemporary way.

Sustainability is a major aspect of her work, both in design and production. The collections are produced in Holland, according to "zero waste" principles, with respect for man and nature. In order to prevent over-production she produces in small production runs, and keeps small stock. Studio Myr doesn't produce seasonal collections, but each collection is being maintained and extended every new season. Due to this policy, the timelessness of the designs and the high quality of the yarns, you can enjoy these creations for many years. We sat down with Miriam to learn more about her brand.
How did Studio Myr begin?
I was trained as a fashion designer in Art school. Soon after graduating I became a single mother. To earn a living for me and my two children, I was forced to take all kinds of jobs. When I got a full-time job in the administration department of a hospital, I felt very unhappy because there was no time left to do anything creative. In the evening I was too tired, but I had to do something to stay afloat. Then I realised I could easily take some knitting gear along. I started knitting during coffee and lunch breaks. At first people laughed heartily about it, but along the way they asked if I could make such a sweater for them too. To meet the demand, and to be able to make a first real collection, I taught myself to knit on a knitting machine. At that point my label was born.
It soon became clear that the knitting machine did not provide sufficient time saving. There was no time left to make new designs. I was too busy producing. I then started looking for a knitting factory in the Netherlands, because I didn't want to produce abroad. I found a small factory where people still work in the traditional way that fits with the way I want to make fashion. They are willing to produce small production runs, so I don't have to keep huge stock. I have been working with them for over 5 years with great pleasure. It enabled me to sell to a number of stores and webshops. At this point there are 2 physical shops and 4 webshops that sell my collections.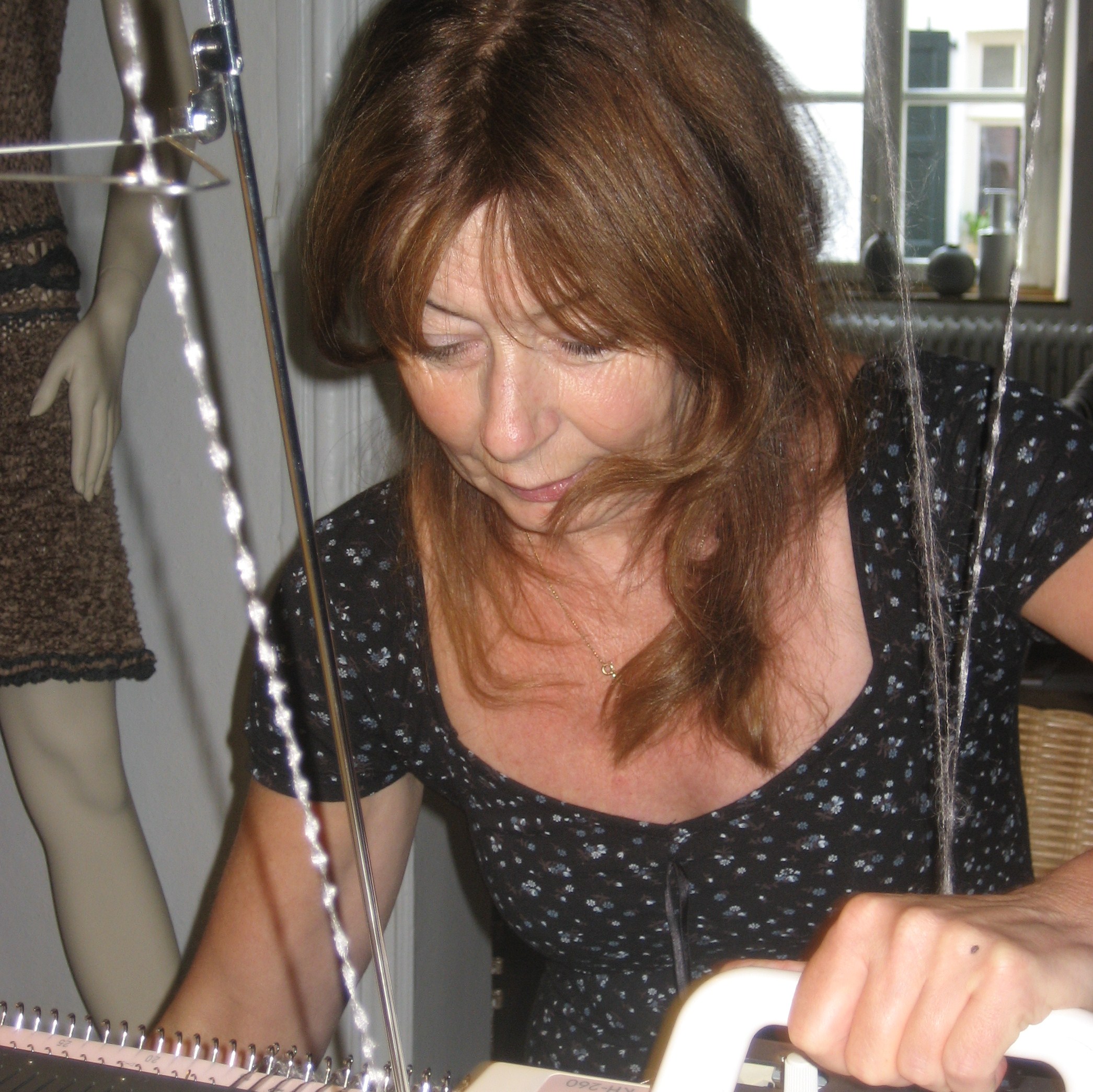 Have you always been interested in fashion?
I come from a family of dreamers and artists. Both my father and grandfather were photographers. From them I inherited an awareness for the beauty of nature and the beauty of the seemingly ordinary. My mother had great taste for fashion and a love for textiles. I remember going to church on Sundays, my mother wearing beautiful hats and elegant clothes. Being married to a poor artist, she had to design them by herself and had them made by a seamstress, or save money in order to buy that one beautiful piece. My grandmother, who lived next door, was the one with the power of imagination. With her I made wedding gowns of lace doilies for my barbies, and raincoats out of plastic bags. I still have that alchemical feeling of creating beauty out of seemingly nothing, when I watch my designs emerge from manipulating a single thread.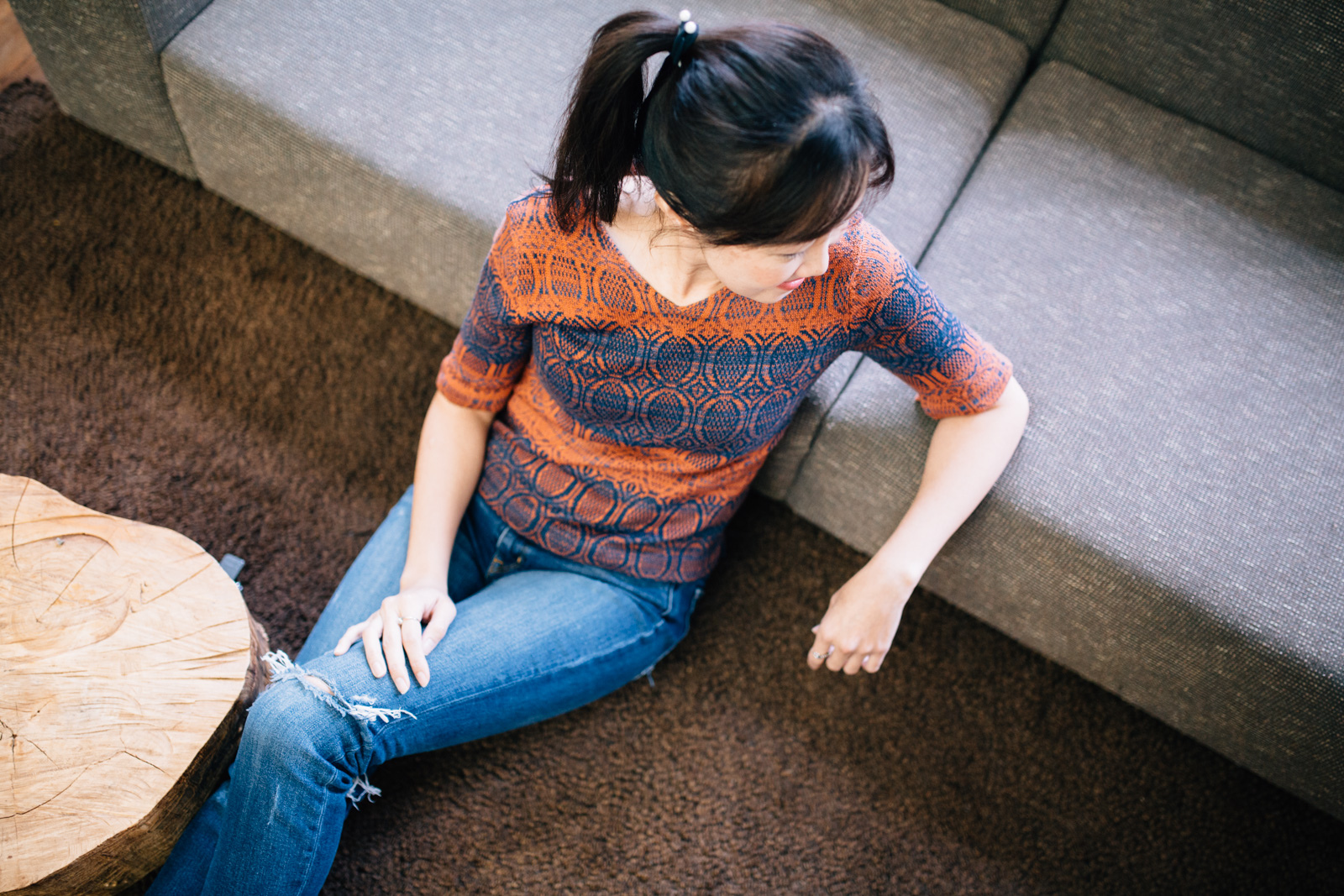 What have been the highest and lowest points on your journey so far?
The highlights in the existence of my label so far was the 10-day pop-up shop of my brand in the Bijenkorf (similar to Harrods) and the collaboration with Wolf & Badger.
I experienced a very low point when I thought I was going to be bankrupt. This was the result of a number of decisions that turned out differently than initially thought. However, I learned a lot from this.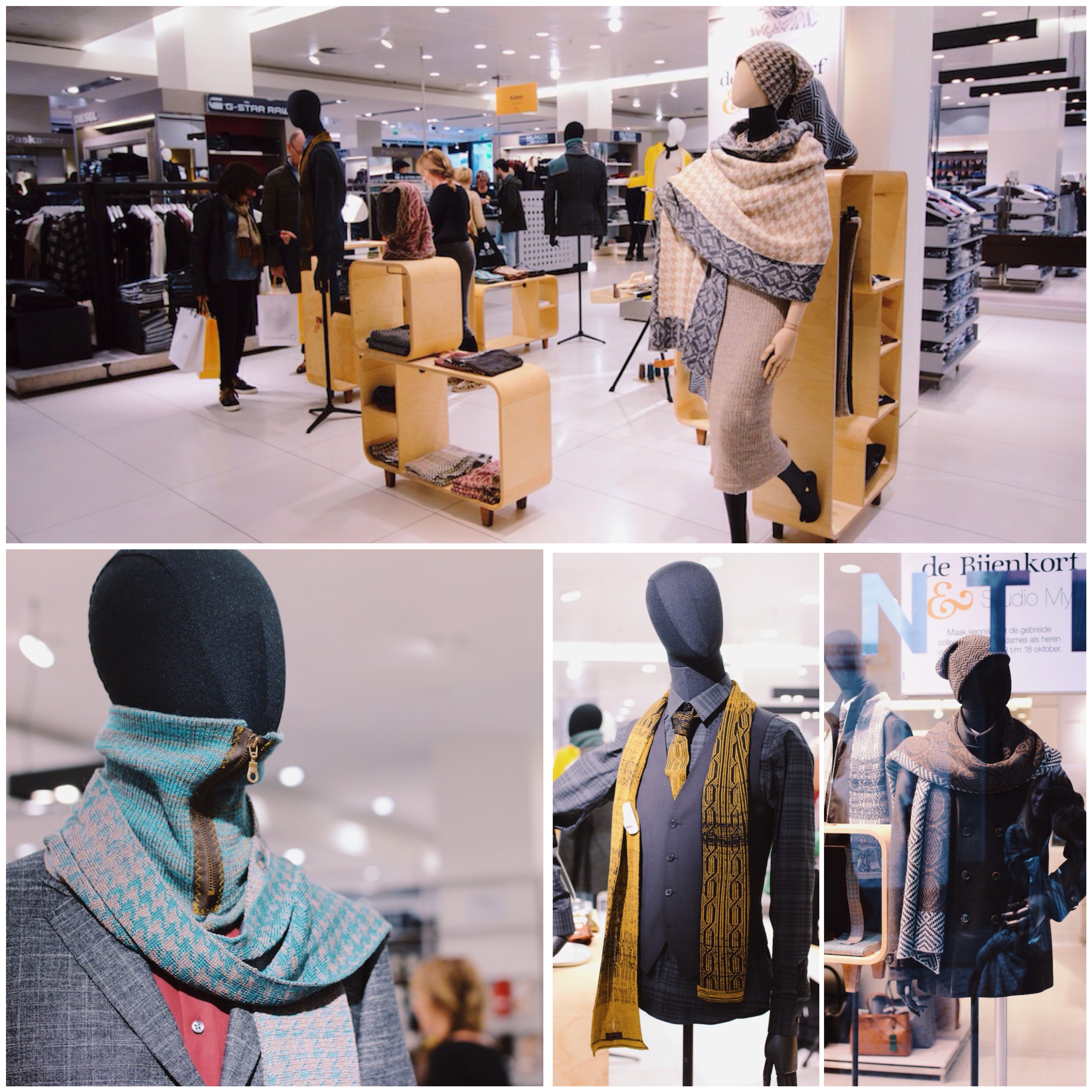 What are the morals you run your brand by?
There is only one way I want to make fashion, and that is in a responsible way. Responsible towards the animals and plants that produce my yarns, responsible towards people who produce and responsible towards myself. I like to work in a traditional, small-scale way that is close to myself. I want to make clothing that has quality, timeless and someone can save for and wear for years. This is why I produce close to home, in the Netherlands, and use only high-quality yarns, which I know have been obtained in the correct manner.
What was the inspiration behind your latest collection?
For my latest AW collection I was inspired by the beautiful tweed textiles, by their colours and texture. Once I saw a documentary how the yarn was made, the wool comes from the sheep in the neighbourhood, the paint from herbs from the same area. I feel that this is how man should relate to nature, using the beauty around you with respect.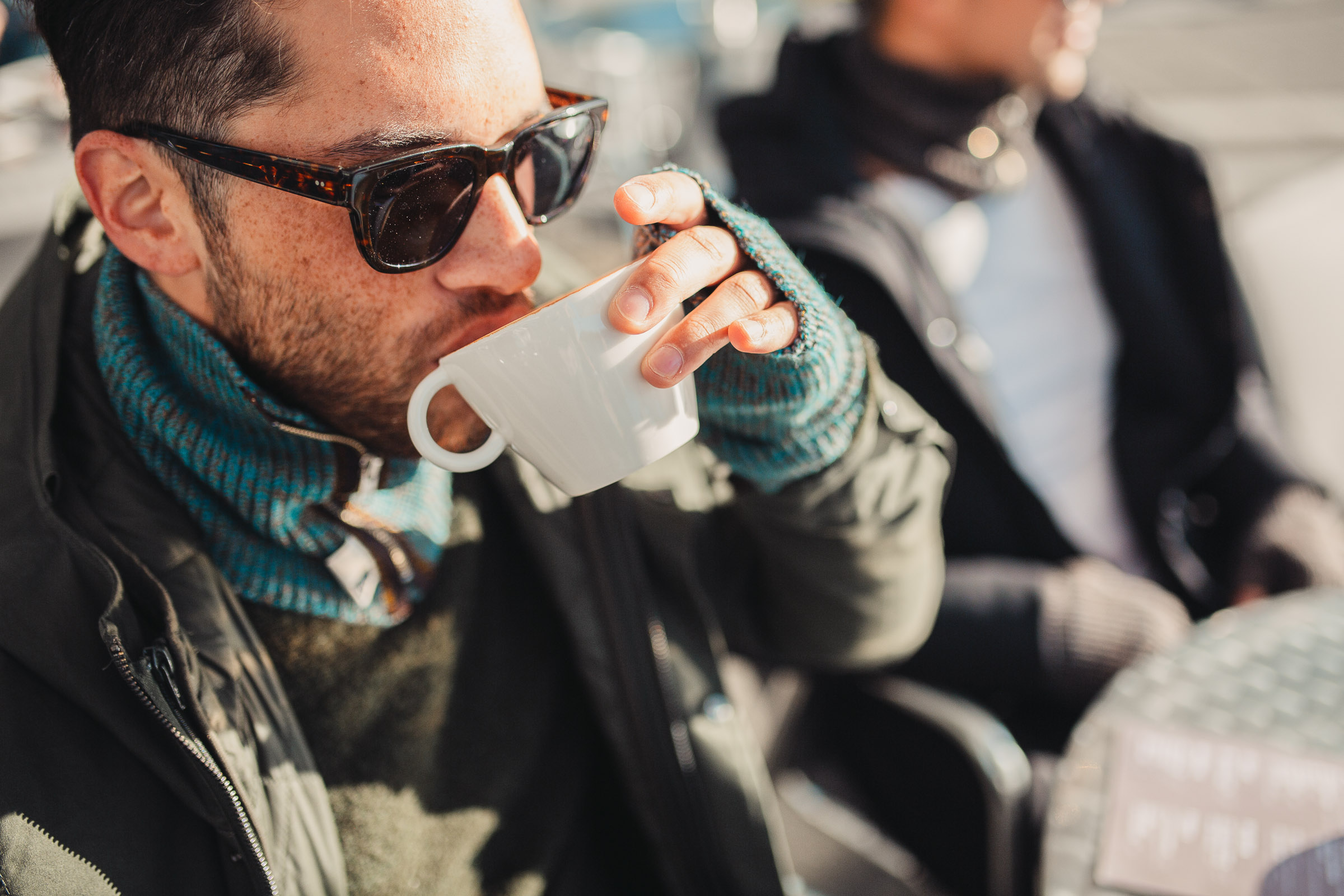 How would you describe your customer base?
I would say, I am designing for both men and women with great feeling for style, who cherish quality and originality, and appreciate fashion made in small runs with respect for man and nature.
Do you ever struggle to stay inspired?
Honestly, I hope to find the time to realise all of my ideas that are still in my head and are multiplying every day. On the other hand I experience a "writers block" from time to time. Then it seems everything I do makes no sense at all until, all of a sudden, it all falls into place.
Is there anyone you would love to see wearing your designs?
I love the style of Meghan Markle. I think she would look great in my Tweed collection.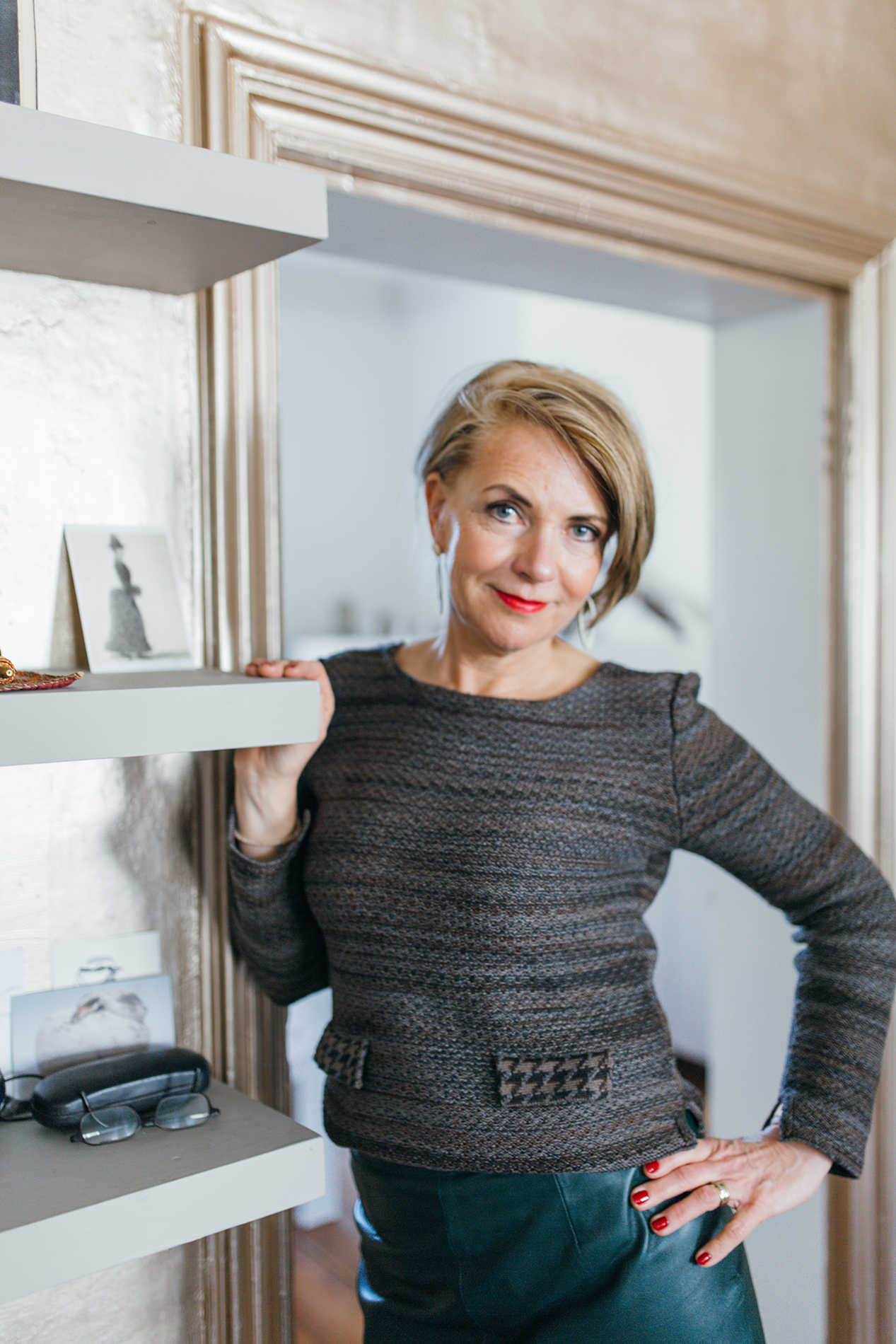 Do you have a mentor?
I have several friends and colleagues with whom I can discuss different aspects of being a fashion entrepreneur and designer.
If you could only wear one piece from your collection, what would it be and why?
That would certainly be the jumper of my Tweed collection. I feel it embodies every aspect of the way I want to design. It's timeless, playful, feminine, high quality, inspired by nature, and made in a traditional way in The Netherlands.
Is there another designer whose work you particularly admire?
I love the work of Karl Lagerfeld for Chanel. All those beautiful details, the use of old techniques, the elegance and the femininity. Really an ode to women.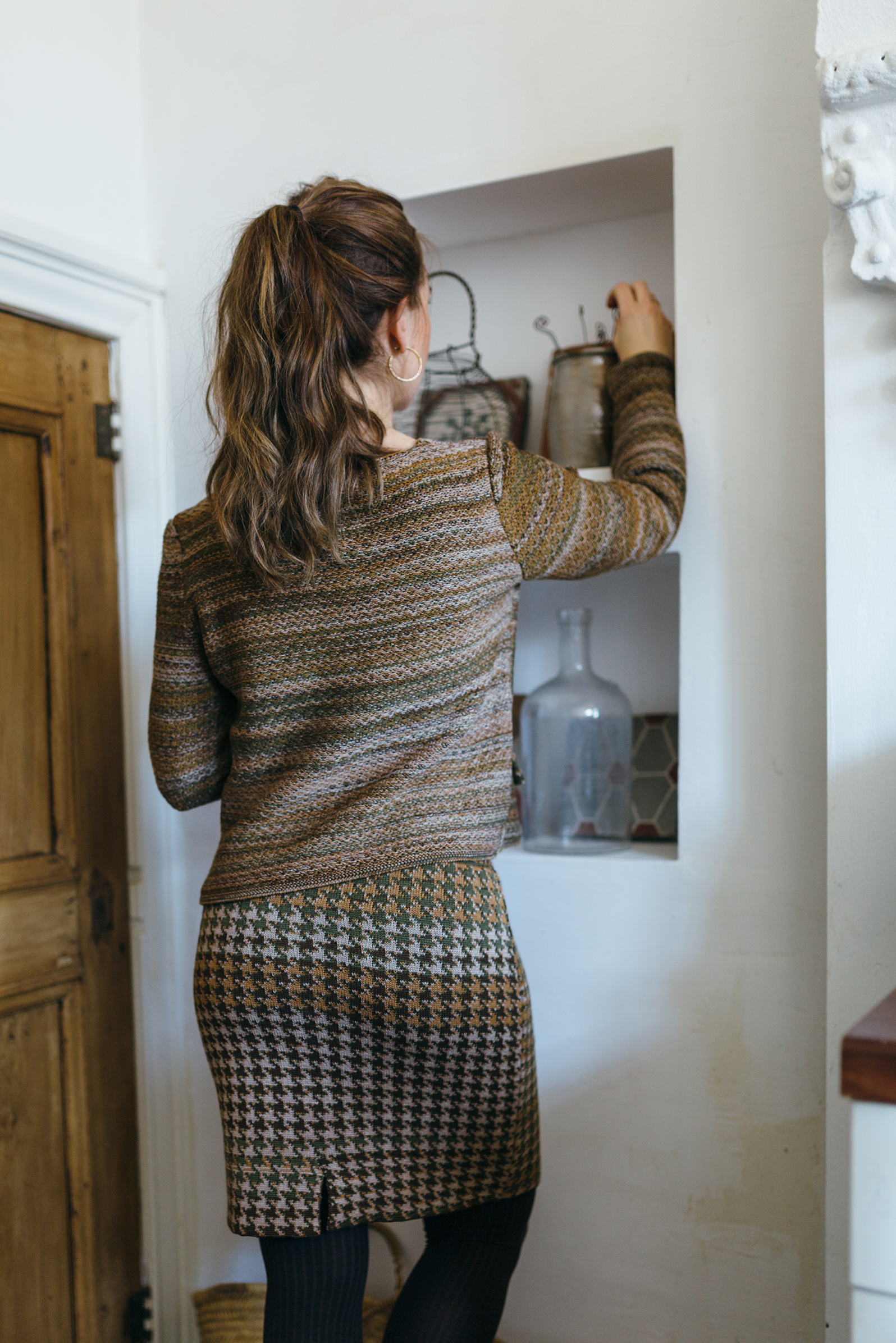 What's the best piece of advice you've ever been given?
Never to give up and keep believing in yourself. Also, to never spend more money than you earn.
What drew you to Wolf & Badger?
I knew Wolf & Badger from Instagram. One day, when I felt I could present myself to them, I took a leap of good faith and the rest is history.
Where do you see the brand in 5 years?
In 5 years I hope my label is known and selling in shops in several countries around the world.