Liz Law's jewellery celebrates harmony within eclecticism. Her design process involves selecting with love and care all kinds of different, eclectic pieces and then drawing from them to design balanced and beautifully distinctive jewellery. We spent 5 minutes with Liz to find out more about the brand.
How did Liz Law the brand begin? 
I started making jewellery and realised that I loved it. I simply wanted to do something creative when I first graduated from college. I bought some beads and started putting together earrings. I fell in LOVE with the process and never looked back. It occurred to me later on that I could sell my pieces and I've honed my skills and evolved my style over the years. Design kept me sane in a very new and scary time of my life: when I was out of school and on my own in a new city for the very first time.
I started tinkering around with jewellery in spring of 2004 just for fun. After a few years, I put together a website and started getting into stores. I did some shows and slowly evolved the labor of love into a business. I grew my business on the side while I had other jobs (office girl, retail manager, footwear designer). I never put too much pressure on the biz; I really just LOVED designing and enjoyed watching my business grow. It seemed like all my weekends were taken up with photoshoots, shows, supply shopping, or designing. Eventually, when my first son turned one in 2013, I quit my day job to raise my kids and focus on the jewellery full time. I'm proud of all the growth I've had in my business, and look forward to much more.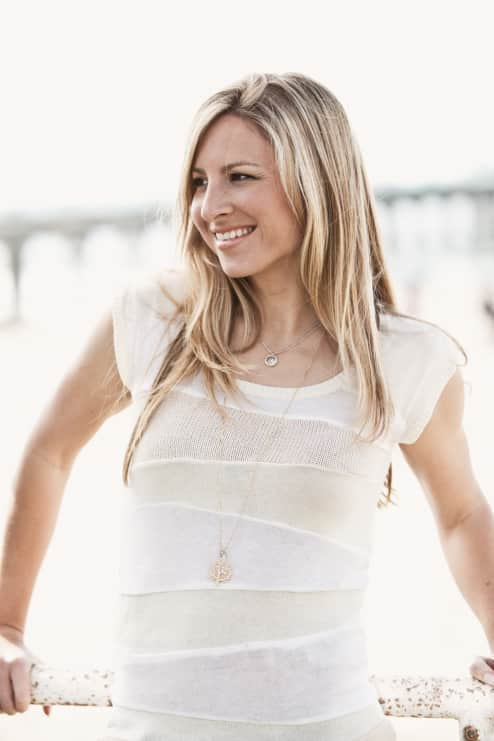 Have you always been interested in fashion?
Yes and no. I've always had my own sense of style, but I never was concerned with labels or consciously following trends. I just put together what I like and what I think looks good on me. I really think everyone should be true to themselves when it comes to style. True confession: I wasn't really into jewellery at all growing up. I just fell in love with the process of making it and working with my hands.
What have been the highest and lowest points on your journey so far?
Lowest is the challenge of getting into new stores. I'm not a salesperson AT ALL and it's tough for me to even ask for the sale in the first place. The rejection is defeating and discouraging. It's not my personality to push my product on someone that is the slightest bit resistant to it, and that is sales. Highest is when I have a great show and I get to connect with so many people that love my designs. I get to see people really engaging with my jewellery and the joy that it brings them. I love knowing that my jewellrey is going to a good home. :)
What was the inspiration behind your latest collection?
My "Luna" collection is celestial inspired. Delicate pieces are punctuated with whimsical stars, moons, and circles. Thin, clean chains are reminiscent of the drawn lines in constellations. I wanted a very delicate, feminine, clean collection that was good for layering.
Do you ever struggle to stay inspired?
No. Inspiration is everywhere. I struggle with trying to stay focused!
Where is your go-to meeting spot?
Honestly, I don't have one. LA is so spread out (and I just moved!), so I don't have a certain go-to.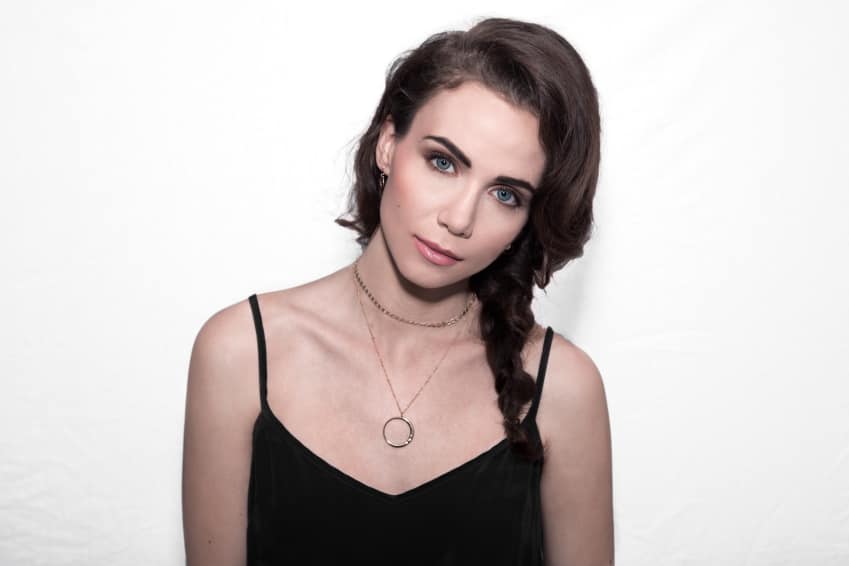 How would you describe your customer base?
My customer has a unique sense of style without being over the top. She views her style as her self expression, but at the same time doesn't take it all too seriously.
Is there anyone you would love to see wearing your designs?
YOU! :)
What are the morals you run your brand by?
1. Follow my design instincts. Don't try to design for someone else or what I think people might want.
2. Treat people fairly and honestly.
What apps keep you sane?
I have a TERRIBLE sense of direction, so I'm always on my maps app. I also scroll through Instagram to see what's going on out there in the fashion world. My IG name is @LizLawJewelry.
If you could only wear one piece from your collection, what would it be and why?
This is a really tough one. If I am being honest, I have to say that I can't name one. The joy for me really is in designing and creating. I'm sad to say that I don't even oftentimes wear any jewellery! I have two young kids, so I am usually styled in comfortable outdoors clothes and a ponytail! SO not glamourous, but it's the truth! When I do go out, I usually wear the latest pieces I've made to test them out.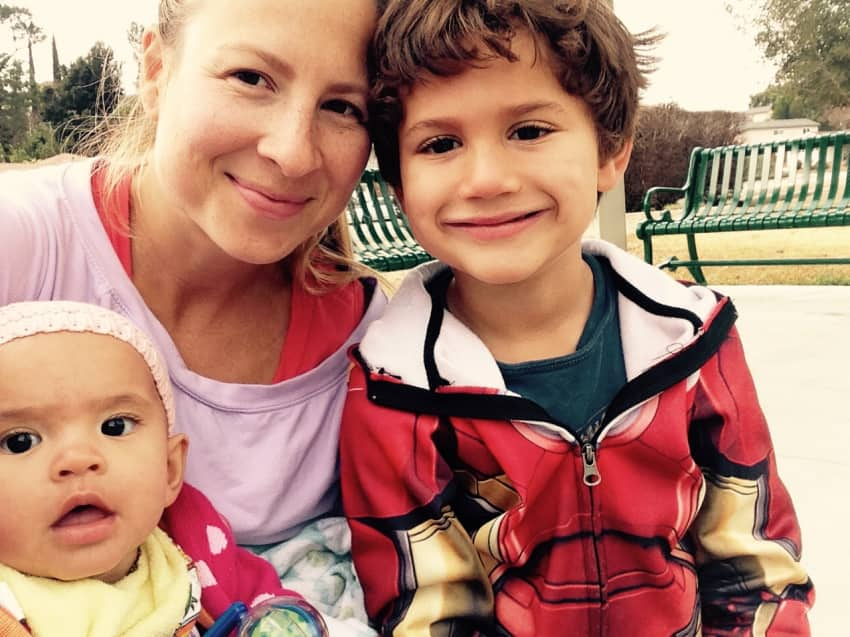 What's the biggest style mistake you've ever made?
I'm sure there have been a lot! I used to have some tan leather boots that I wore with EVERYTHING. People would compliment my cool "vintage boots". They weren't vintage, I just wore them so much that they looked like they were 40 years old. I had to have the heels resoled a couple times and the leather looked very well-loved. I was offended when a friend told me that I wear those boots when they have NOTHING to do with my outfit and I needed to mix it up, but, she was probably right. I think I just loved the boots and didn't really care.
Is there another designer whose work you particularly admire?
I admire a lot of other designers' work. There is so much beautiful creativity out there. My influences are constant and always changing.
What's the best piece of advice you've ever been given?
Probably to be patient.
What drew you to Wolf & Badger?
I used to sell on Boticca and loved working with them. When Wolf & Badger acquired Boticca, I had to check them out!
Where do you see the brand in 5 years?
I see it bigger, with more distribution outlets and more employees. I am looking forward to what the future holds!