Inspired by the driving world and the timeless style of gentlemen of the past comes a unique 100% Made in Italy men's accessories brand, The Outlierman. We spent five minutes with the founder, Andrea Mazzuca, to get an insight inside the brand...
How did The Outlierman start? 
A passion for cars and for driving has always been a part of me and I always knew it would end up being my world. This passion has never stopped and day by day it has brought me here, to revive the authentic style of gentlemen drivers. Our brand's name comes from the word "outlier", an outlier is someone who stands apart from the others of his group, differing in behavior and beliefs. It's a man who is so accomplished, so extraordinary and so outside of ordinary experience. That's why with the help of my business partner Eleonora, we designed a line of accessories that evokes the drivers world and the unique style of gentlemen of the past. That's how a bit for play, a bit for passion, this unique project was born.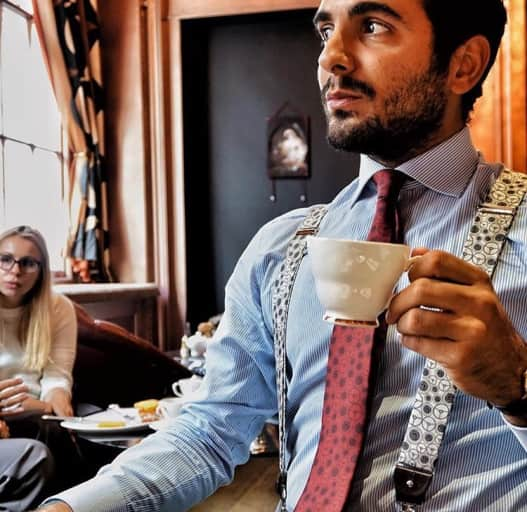 Have you always been interested in fashion?
Actually more than fashion, I've always been interested in style and details.
What have been the highest and lowest points on your journey so far?
The lowest point has been the struggle in identifying the best craftsmen and involving them in a project where attention to details is so essential. The highest point is receiving daily emails by customers that all express their enthusiasm for our brand.
What was the inspiration behind your latest collection?
Our latest collection comes from research on car models that have defined tradition, studying the details that make each car unique and a timeless style icon. Our collection contains small handcrafted masterpieces with a driver essence; unique products with a unique message.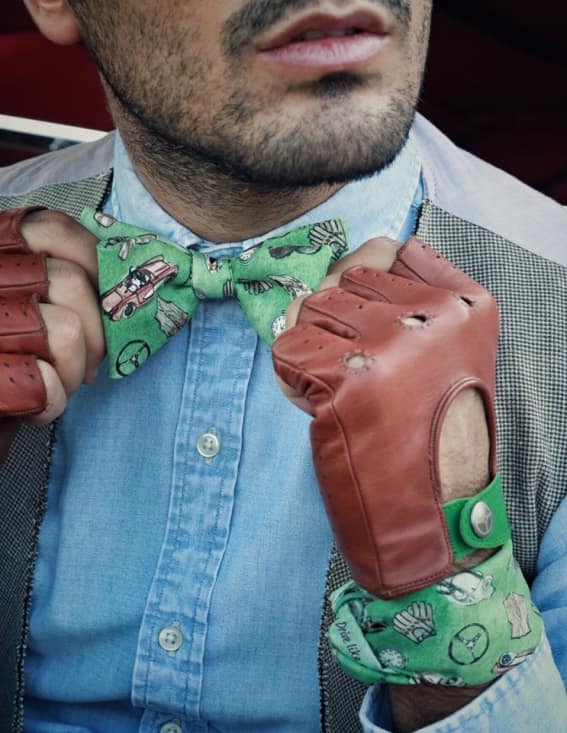 Do you ever struggle to stay inspired?
Actually I don't. The fact that this project was born from a passion makes sure that the sources of inspiration never stop. It's more difficult to limit yourself in the choice rather than striving to find some.
Where is your go-to meeting spot?
The perfect meeting spot for me is one where you can leave your car outside and admire it from the inside whilst having a good Italian coffee. I have my personal go-to meeting spot in a lot of cities. In London, for example, my favourite one is Sketch in Conduit Street.
How would you describe your customer base?
Our customers are very attentive to details, authenticity and want to go outside of the ordinary. They are both car enthusiasts and lovers of gentleman style in everyday life and love to look smart, casual, creative or elegant.
Is there anyone you would love to see wearing your designs?
Sometimes at night I dream of Steve McQueen driving his Porsche 911 in the film "The 24 Hours of Le Mans" while wearing our fingerless The Authentic Race gloves. But talking about nowadays, I would choose David Gandy because he perfectly embodies The Outlierman style, he is a car enthusiast and perfectly expresses the concept of being a gentleman. 
What are the morals you run your brand by?
Italian spirit and craftsmanship plus constantly searching for authenticity and details for a timeless style.
Do you have a mentor?
More than a mentor, I have some figures that have inspired me during my entire life. Their stories have motivated me to turn my passion into a job.
If you could only wear one piece from your collection, what would it be and why?
Definitely The Gentleman Driver bow tie. Its style represents and embodies all the elements that are part of a gentleman's world.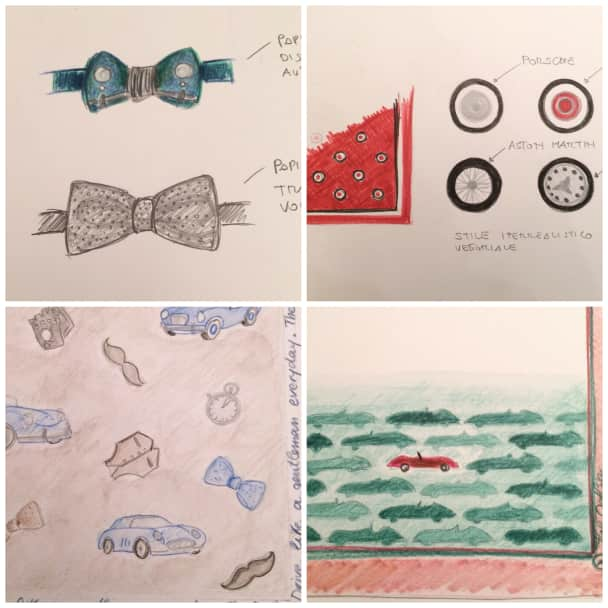 Is there another designer whose work you particularly admire?
I would say Dior. It's a brand that recognises contemporary elegance and is addressed to people who really want to express their personality.
What's the best piece of advice you've ever been given?
"Follow your intuitions and have the courage to realise them, putting the commitment they deserve."
What drew you to Wolf & Badger?
I was looking for a partner that would showcase the work of new and original designers and that could understand the potential of my brand. Wolf & Badger was the perfect answer to my needs.
Where do you see the brand in 5 years?
Our goal is to become the reference brand for all those people that have this passion like me, real and genuine, linked to the world of cars. What we are working on is really to become a point of reference. We want people to identify themselves with our brand because they acknowledge and feel that is born from a real passion. We want to really connect with these people. On the other hand, our goal is to gain a global presence in major European, Asian and American cities and continue to create collections aimed to propose and renew the concept of the gentleman driver.