Carriazo Jewelry is a Colombian jewelry brand which seeks to highlight the beauty of women through simplicity and elegance. Daniela Carriazo founded Carriazo in May of 2020. Before this brand, Daniela had another jewelry brand but didn't identify herself, so she decided to build a new brand. Carriazo Jewelry is associated with happiness, elegance and freshness and with it she identifies herself fully. The brand has been growing constantly since then.
14 Colombian jewelers in a jewelry workshop located in Cali, Colombia turn imagination into reality and produce these masterpieces. All Carriazo jewels are 24kt gold plated and 100% handmade. Some very detailed pieces take more than two days to be made, and each little circle placed in the jewels takes over three days to be made and stuck to the jewel. The Carriazo necklace is one of the most detailed pieces and it takes approximately five days to be created. A mold needs to be made before starting the work.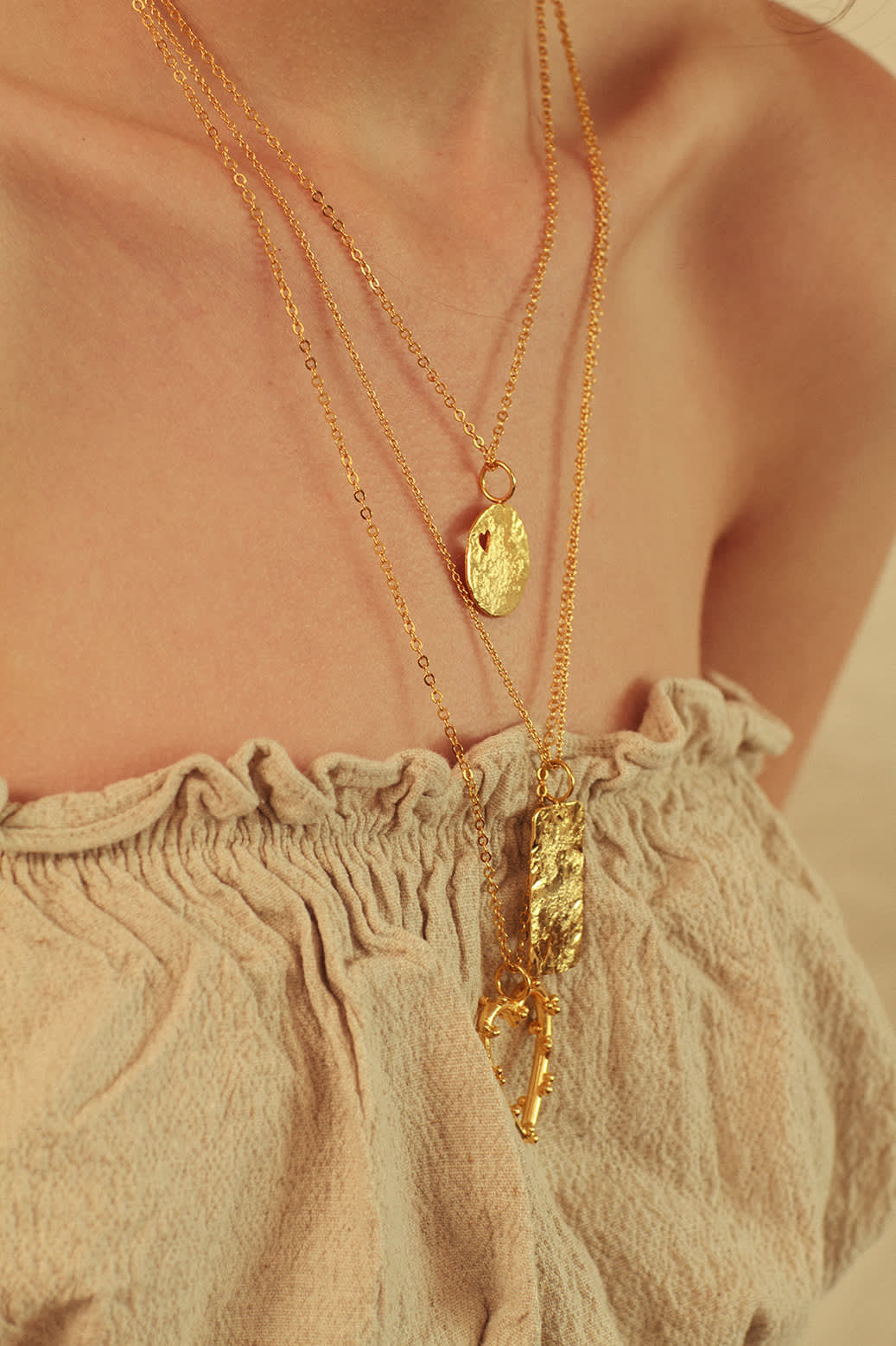 Every collection has a special inspiration. The first collection is named Aurum, which means 'gold' in Latin. It seemed the perfect name for Carriazo Jewels because they are all made of gold. This collection is simple and classy. Every piece is made with the purpose of highlighting the beauty of each woman who wears a Carriazo Jewel. Carriazo Jewelry makes hoops in different sizes and styles, allowing the customer to choose the one she likes best. You can find chain necklaces and pendant necklaces, which you can layer up, or just wear your favorite one. You will find small stud earrings and big stud earrings, ear cuffs and rings in every style. The idea is for Carriazo women to have enough options to choose from.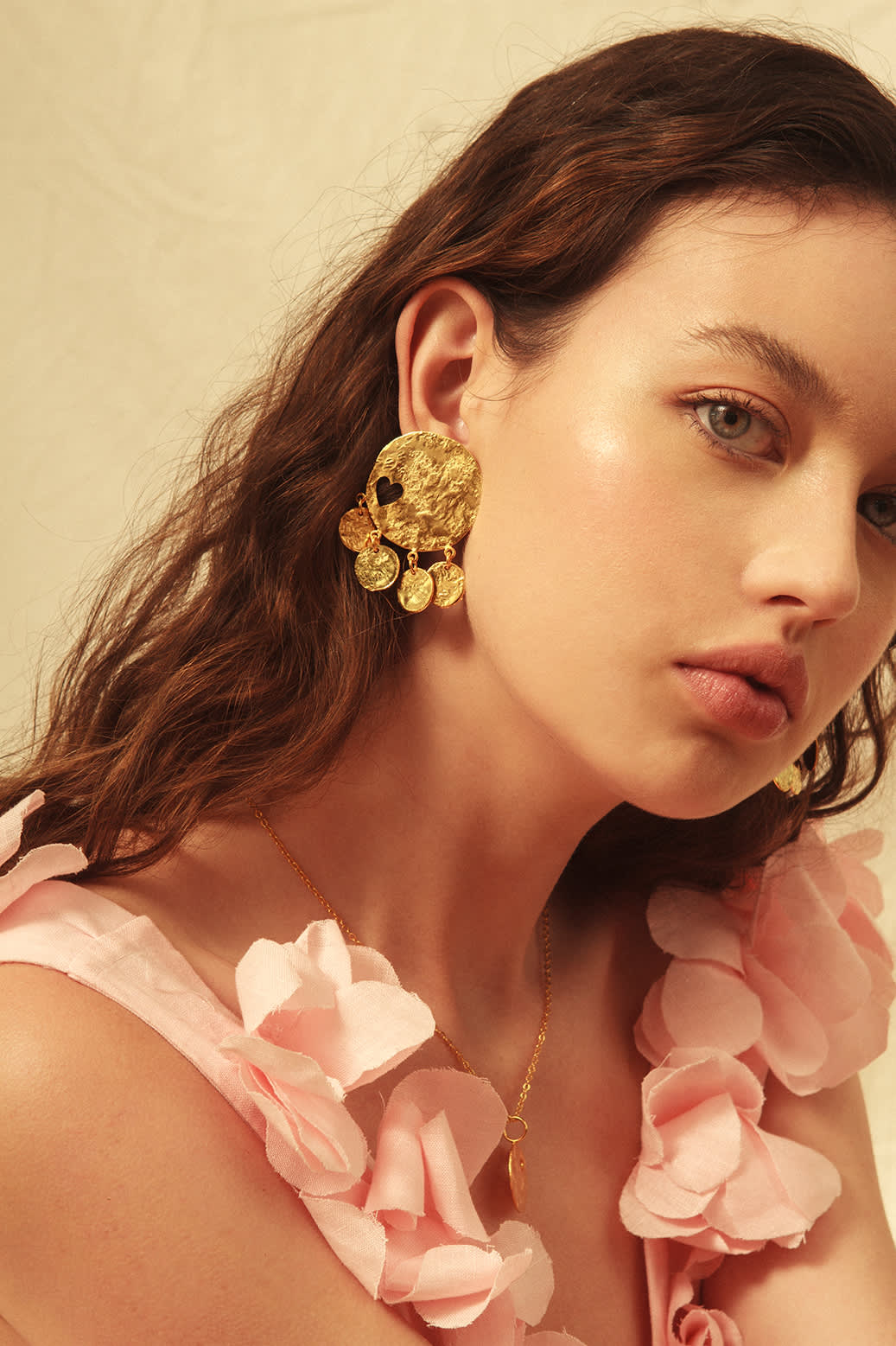 When Daniela designs a jewel, she keeps simplicity and elegance in mind. Every jewel she designs is one that she imagines herself wearing. They are perfect for a Sunday lunch with friends and for a Friday night cocktail.
Carriazo Jewelry cares about the environment and designs for the generation that wants to be in charge of taking care of the world we live in. All packaging is ecologically friendly, boxes and bags are made of seaweed that grows in excess and hinders navigation through the canals of Venice. The production process of the jewels too is sustainable. Jewels are handmade, making them eco-friendly, since every jeweler tries their best not to contribute to negative contamination, and at the same time employs 14 talented Colombian jewelers.
Artisan jewelry is gaining more and more strength each day. Handmade jewelry has strong cultural significance in Colombia, especially pieces made of gold, because Colombian natives used to produce all their accessories in gold. The accessories were a symbol of beauty and elegance. This is why Carriazo makes gold jewelry with the aim of highlighting beauty through elegance. These products are unique because they are made manually, making every piece different from the other, even in very small details.