A great night's sleep can make you feel refreshed and ready to take on the challenges of the day. Restful and restorative sleep is important for coping with the busyness of life plus there are many benefits for your health and wellbeing such as improved immunity, mood and memory.
For a great night's sleep, create the perfect sleep sanctuary and experiment with relaxing bedtime rituals.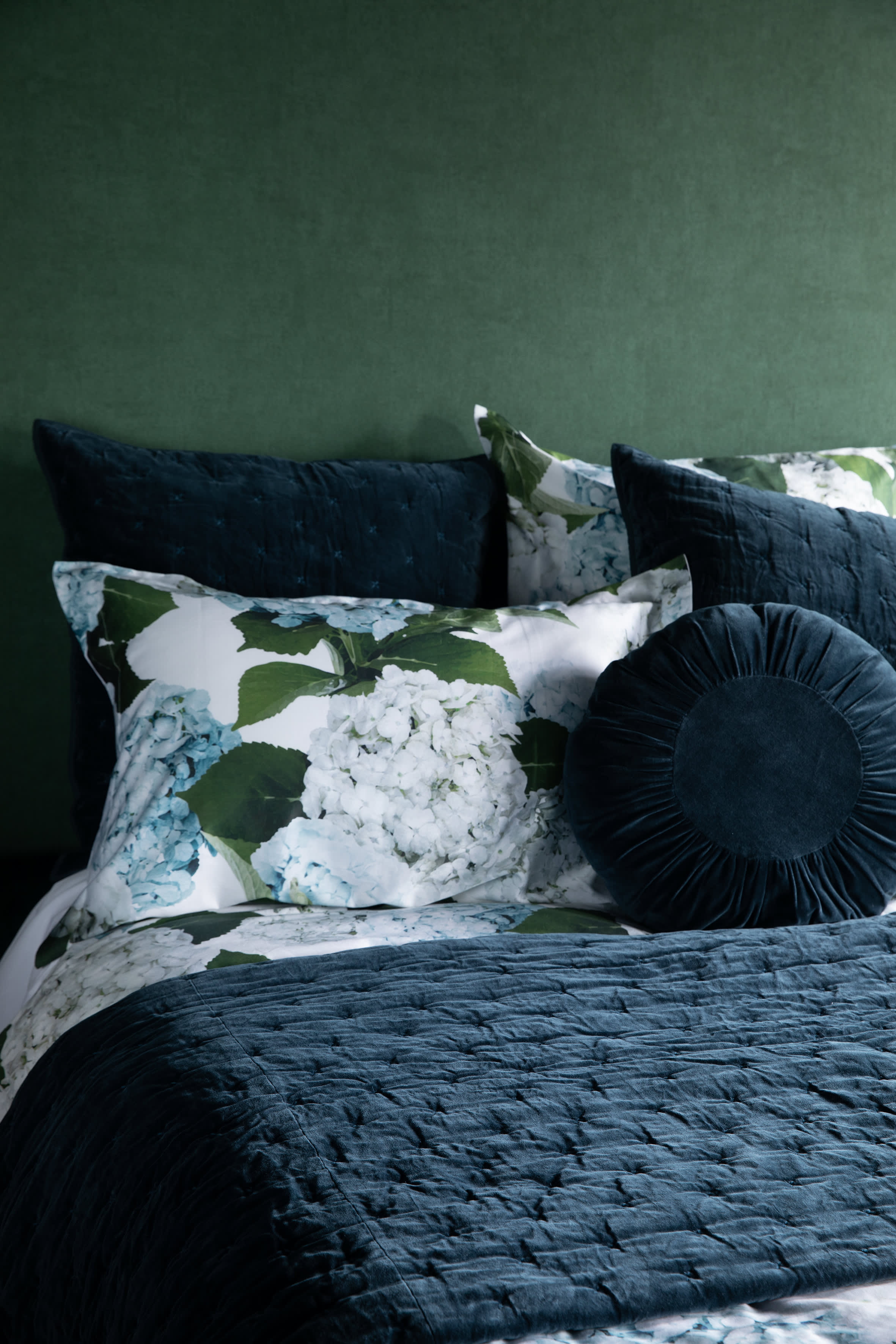 Sleep sanctuary checklist
Purchase the best bed you can afford
Make your bed with good quality sheets and keep them freshly laundered
Choose the right weight duvet inner for the season
Sleep on a comfy and supportive pillow
Add an extra layer to pull up if the night cools down, a blanket or bedspread
Adjust the atmosphere – a quiet, cool and darkened room
Adopt relaxing bedtime rituals
Getting ready for bed
Bedtime rituals can help you unwind, ready for a great night's sleep. Here are a few suggestions:
Switch off your phone and TV to disconnect from the distractions and worries of the outside world
Use table and bedside lamps for room lighting in the evening as they throw a softer muted glow
Take a relaxing bath with essential oils and light fragrant candles
Pop on your PJ's and read a few pages of your favourite book or magazine with a soothing cup of tea
Climb into fresh sheets and beautiful bedding and make yourself comfy
When drowsy, switch off your bedside light and enjoy a restful sleep
On waking in the morning, air your bed for 30 minutes, then take the time to make your bed beautifully. A freshly made bed has a calming effect and it's lovely to see at bedtime that evening.
Our secret to a great night's sleep
After you have created your sleep sanctuary, the final step to blissful sleep, is making sure you have the perfect PJs. Choosing beautiful and comfortable nightwear is essential (and our secret) to a great night's sleep. Nightwear that is designed well and is made from natural fabrics such as cotton, organic cotton and modal will help you regulate your body temperature to sleep soundly. Our organic cotton nightwear is light, breathable and made from organic cotton sourced from sustainable suppliers, so it is kinder on your skin and kinder on the planet. Experience a touch of luxury every night in Wallace Cotton nightwear made from plant-based modal, which is soft, silky and dreamy to sleep in. Treat yourself to new PJs and make the end of your day the best start to the next and enjoy a blissful sleep in our beautiful nightwear.
Magnolia Nightwear
Our serene Magnolia nightwear has magnificent blooms in soft shades of damson pink and sage green. Made from breathable organic cotton, our Magnolia nightwear collection includes a robe, PJs, a nightie, a cami and a scoop neck nightie.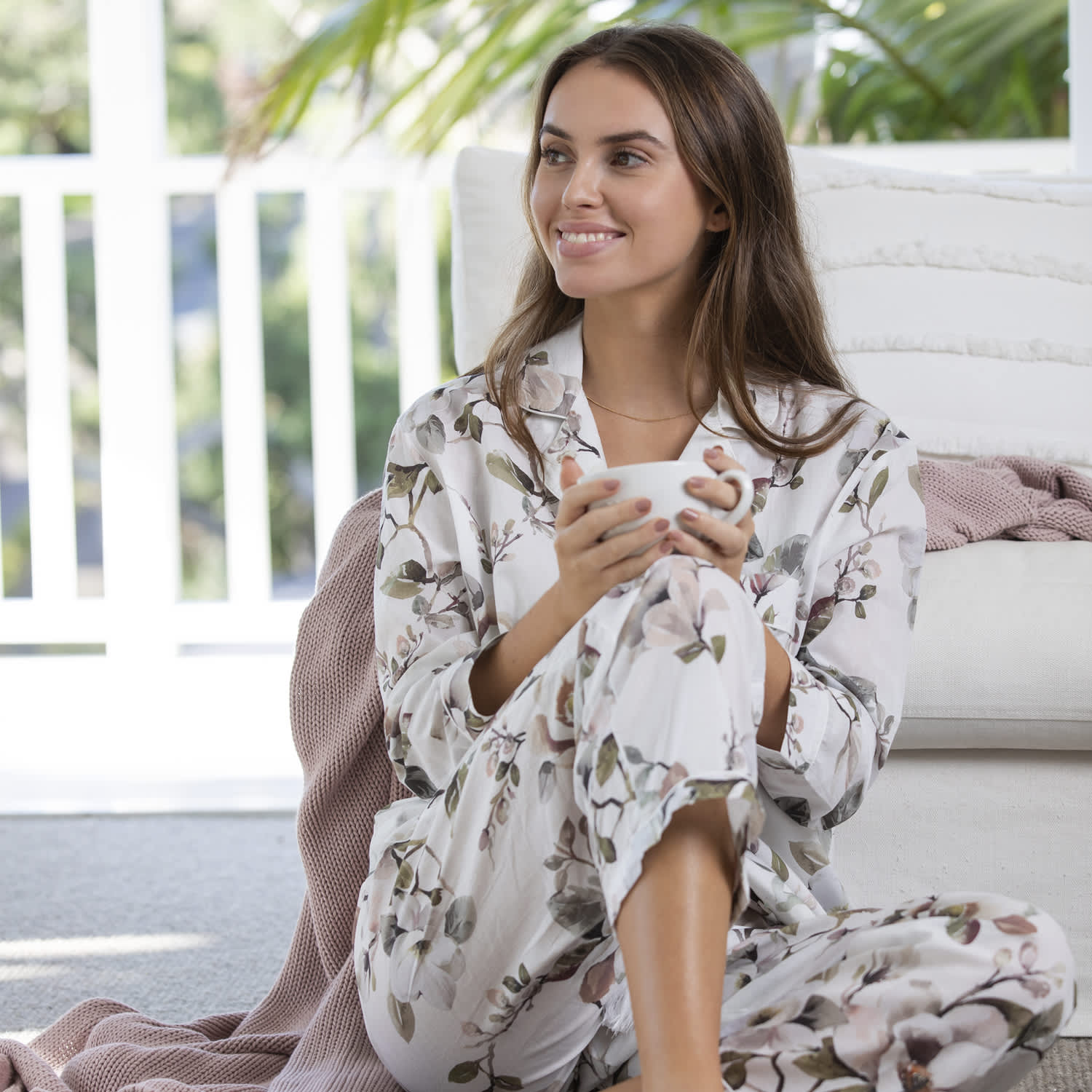 Blue Hydrangea Nightwear
Brighten your mornings with pretty nightwear in a beautiful blue hydrangea print of soft blues, greens and fresh white. Made from super soft and silky modal, our Hydrangea collection includes a robe, PJs, nightshirt, nightie and sleep shorts.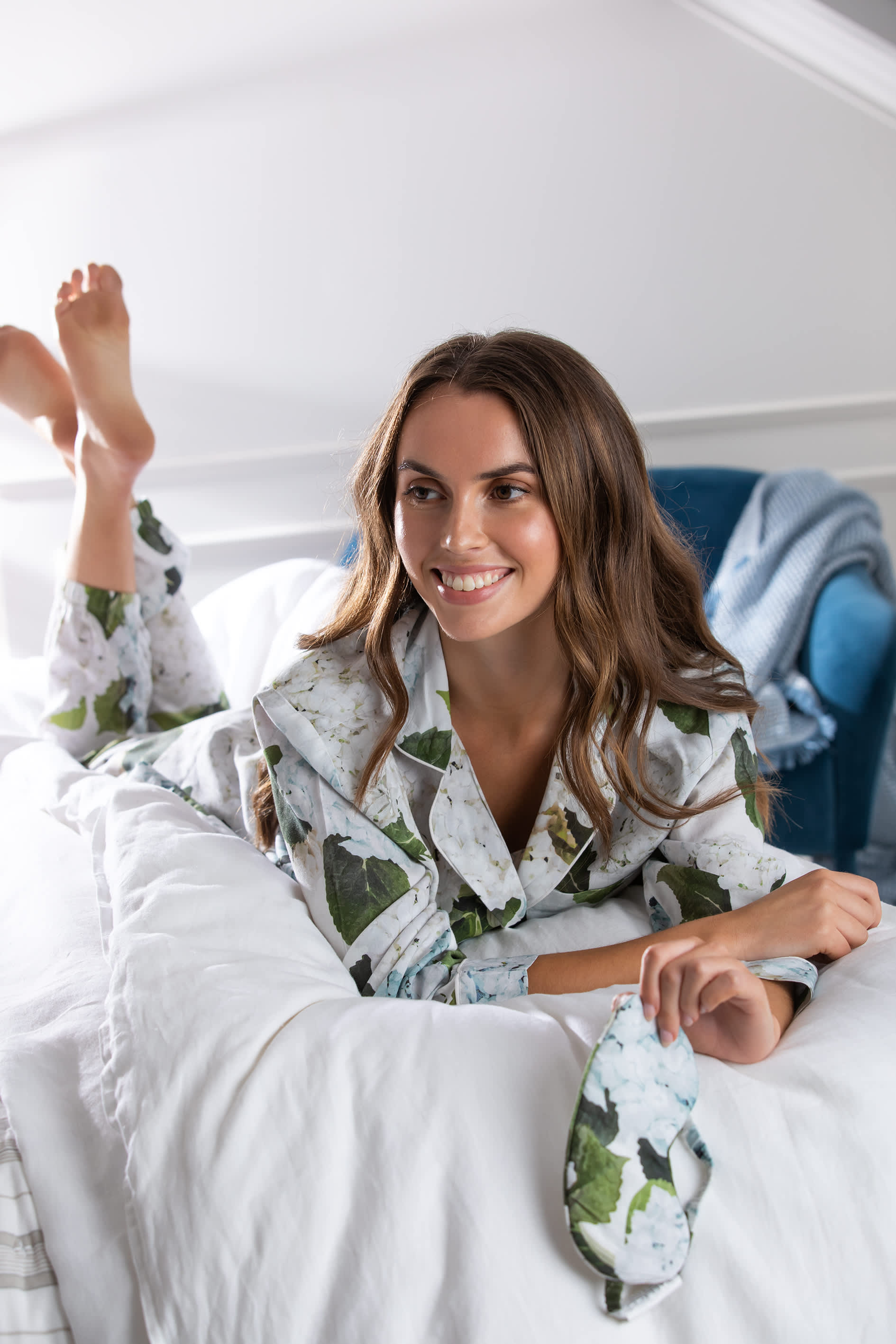 Ophelia Nightwear
With beautiful large-scale vintage blooms in soft shades of pinks and cream on a dark background, our Ophelia nightwear is a classic and elegant choice for a great night's sleep. Our Ophelia nightwear is made from super soft modal and includes a robe, PJs, a nightie and nightshirt.