creators2017/05/30
5 Minutes with... MOA - Magic Organic Apothecary
by Magdalene Barclay
MOA – Magic Organic Apothecary create natural skin care products, made in England, inspired by old herbal folklore and with a sprinkling of magic! We spent five minutes with founder, Charlie Fowler, to find out more...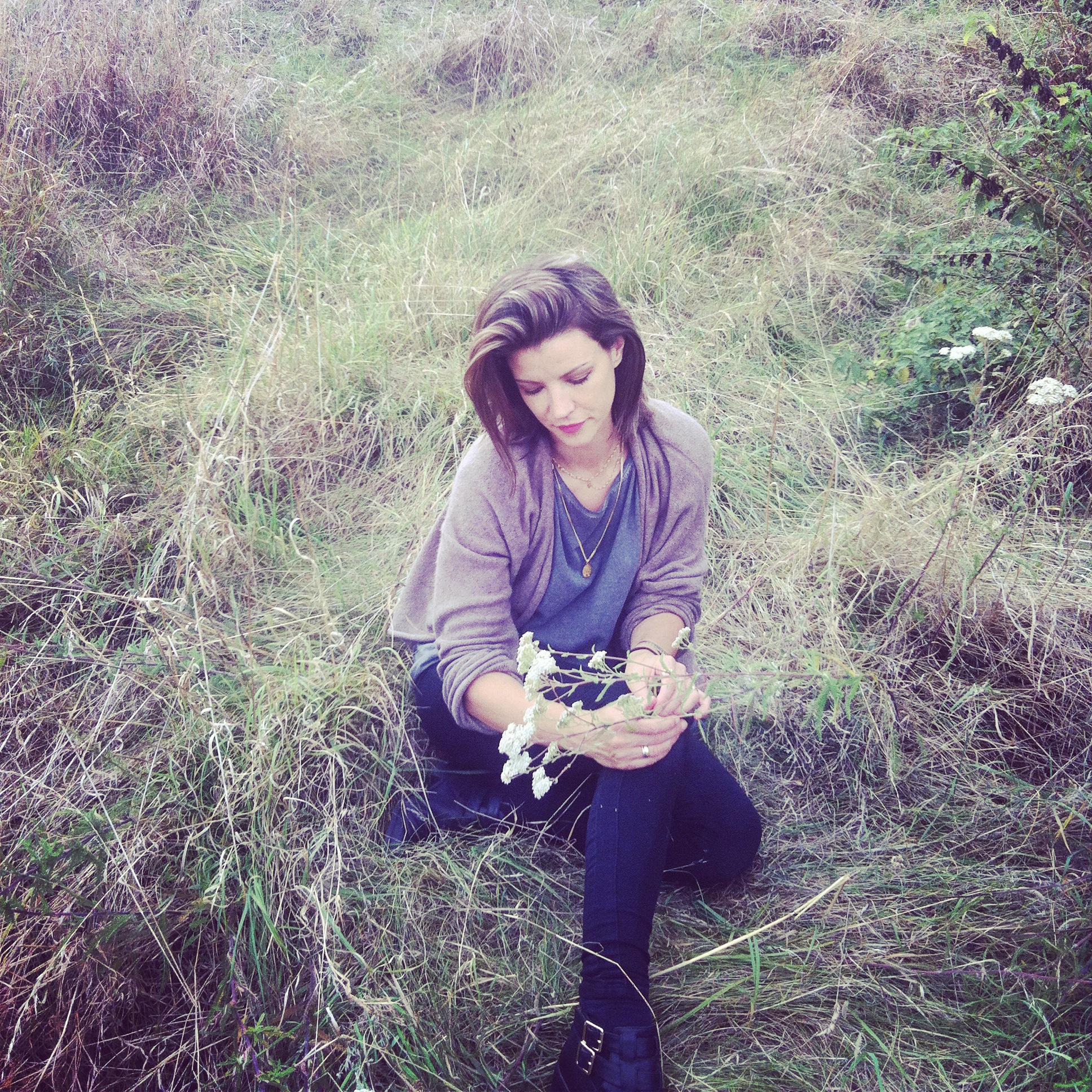 How did MOA - Magic Organic Apothecary begin?
After studying Womenswear Design at London College of Fashion, I worked here and there (unpaid) as an Assistant Stylist in Fashion Editorial. At the same time, I was also working in Fashion Retail and other jobs. It was a real struggle living in London, trying to pay rent whilst trying to gain experience. It's a shame that unless you have financial support, a lot of these creative jobs are almost impossible to get into. After several years of being totally broke, I took a more sensible job in merchandising at Hobbs before having my daughter. My now business partner and friend, Andy, had become involved with a couple of skin care brands and I began working for him from home, which was pretty ideal with a one-year-old baby. I was very fortunate. Several years after that, we started MOA together.
Becoming a mum had opened my eyes to healthy eating and through my work I had become interested in the natural skincare movement. I was conscious about what we put in, and on, our bodies day to day. My daughter had eczema, so the idea of making a product which would ease her discomfort and help to nourish the itchy inflamed skin was very important to me. I didn't want to use steroid creams or petrochemicals on a regular basis. We worked with a herbalist to create our original product The Green Balm, after discovering the wonderful healing properties of yarrow. This magical herb is barely used in many skin care products, despite being a favourite amongst many herbalists.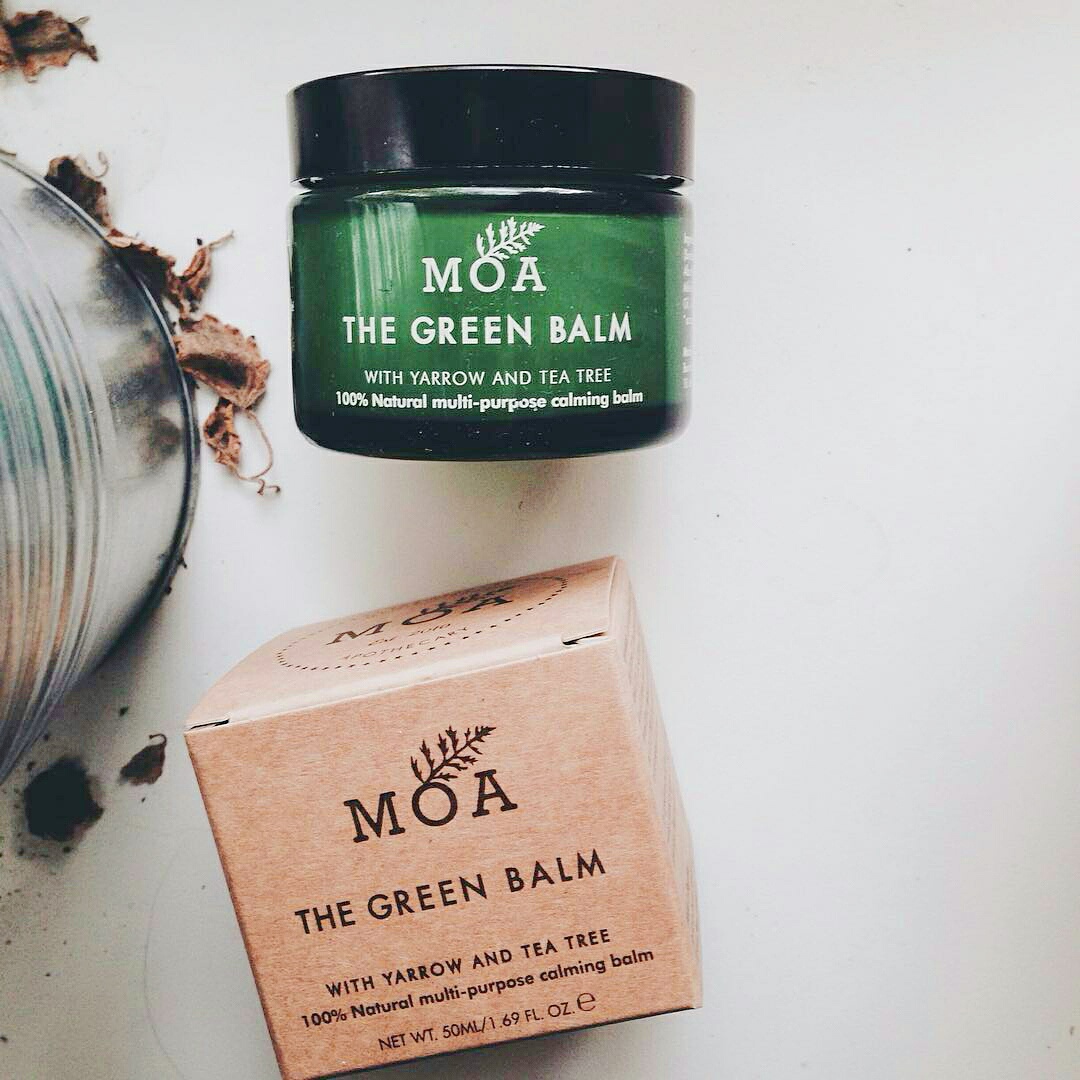 Have you always been interested in the beauty industry?
Since a child I was always interested in makeup as a form of creative expression, as an art form. But, it was really after having my daughter that I became passionate about natural and organic beauty. The beauty industry can sometimes feed our insecurities, but it can also boost self-esteem. It's important to be aware and try to make the right choices. I am interested in the benefits of botanical organic ingredients, how they smell and feel on the skin and to bring about a sense of wellbeing.
How did you begin to develop your products?
I've become fascinated with herbology and started making herbal infusions and products in my kitchen. We're basically like witches making potions! We take our developments to our artisan manufacturer in Dorset to be fine-tuned, until we're really sure that we have something special to add to the MOA collection.
What have been the highest and lowest points on your journey so far?
Manufacturing packaging is particularly tricky and however much you try and avoid the pitfalls, things turn out badly, which is not fun! Our highs have been many wonderful testimonials and praise from our customers and independent retailers, we are lucky to have a very loyal and supportive following!
How would you describe your customer base?
Our customer is careful about what they use on their body, they appreciate unique design and use products which are simple and effective. They also care about the planet.
What do you do when you are feeling uninspired?
I am constantly inspired by nature and I love being outdoors appreciating our seasons and all the different flora and fauna that emerge throughout the year. I am always inspired, but sometimes my creativity doesn't always flow, especially as I'm juggling so many things in the business whilst being a mum.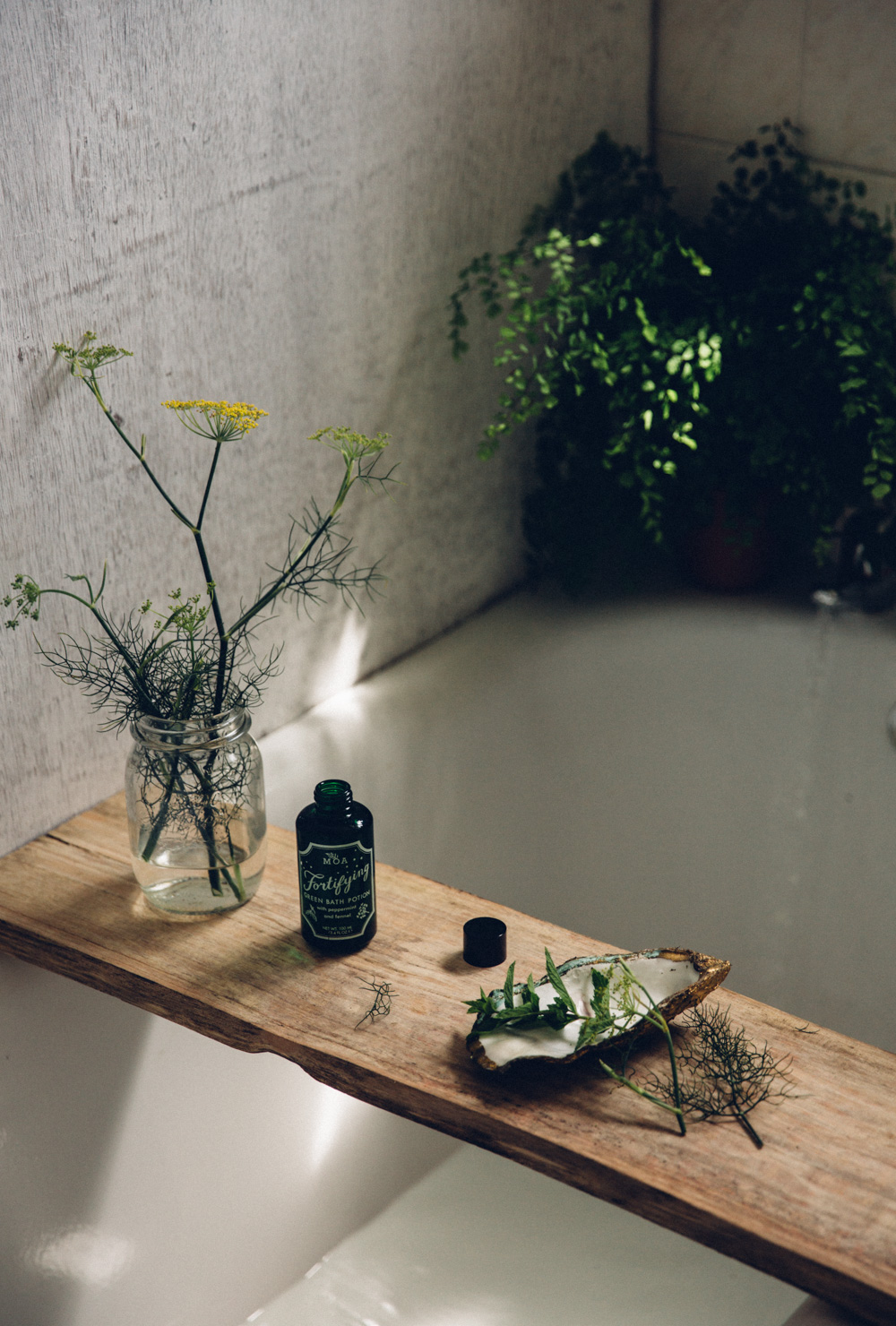 What is your evening skincare routine?
If I have the time, a bath with our Fortifying Bath Potion is so relaxing and takes away the stresses of the day. Before bedtime I hot cloth cleanse with Daily Cleansing Ritual, followed by a few drops of Aphrodite Facial Oil massaged into the face. Its rose ingredients are extremely anti-ageing and nourishing.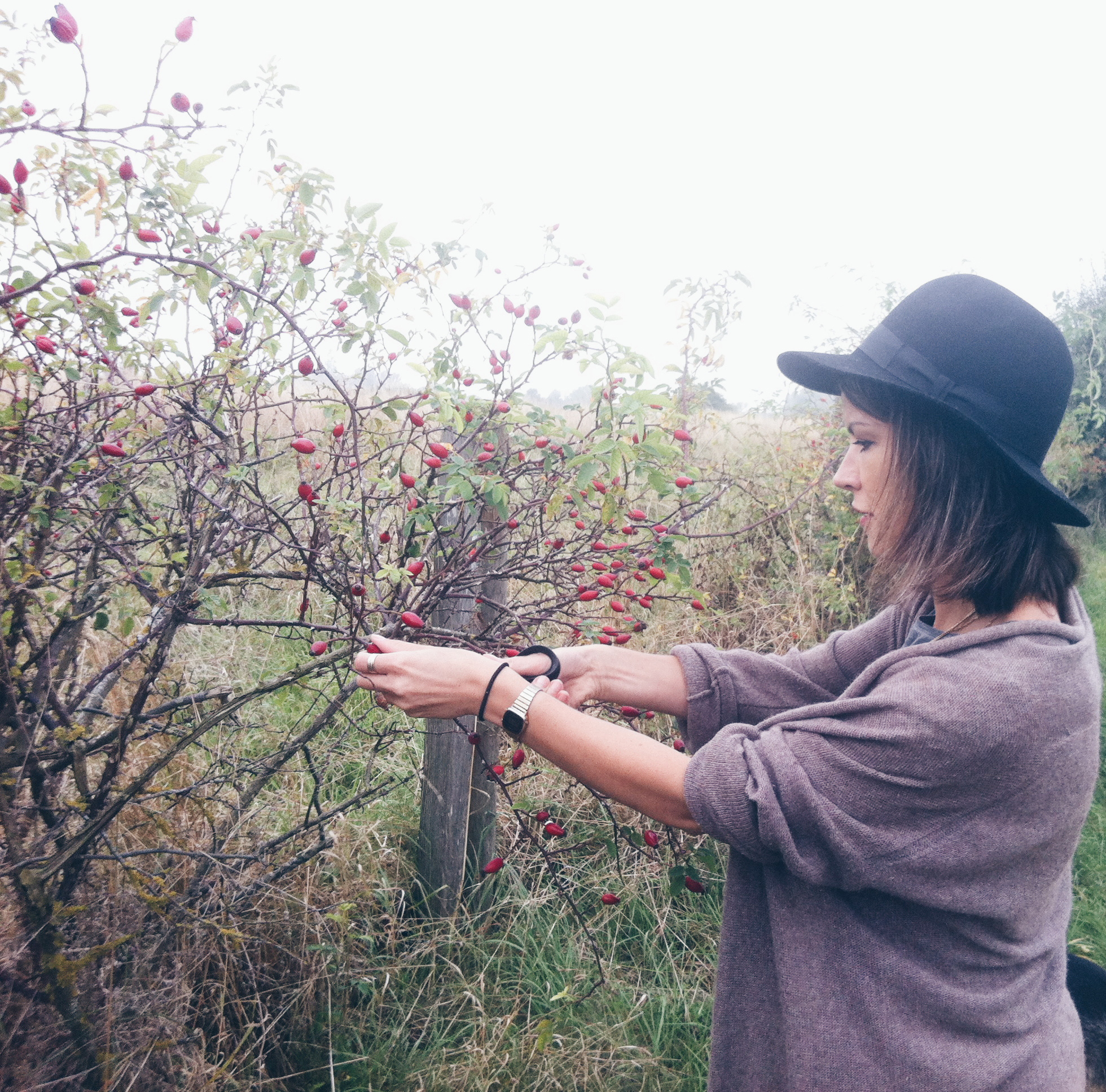 What's different about your products?
When I created MOA – Magic Organic Apothecary, I wanted to capture the magic and folklore of herbology, I enjoy reading about it and it inspires me a lot in my designs. I hand draw the illustrations and design the packaging, so it has been a wonderful creative outlet. I try to bring something unique to the styling of the brand so that we stand out. Our products are unique, too. Yarrow still isn't used much and I am always looking for new and interesting combinations of ingredients and herbal extracts.
Why is using natural/organic ingredients in your products so important to you?
Using chemically derived products is not good for the body, especially if used on a daily basis, it stands to reason that they can lead to all kinds of chronic problems over time. I follow a more holistic approach which includes healthy eating, I eat mainly vegan food or vegetarian and so does my family, which is also better for the environment, so win win!
What is your go to product from your range?
Aphrodite Facial Oil and Daily Cleansing Ritual. I use them every day!
Do you have a mentor?
I have various mentors and sounding boards, depending on what I'm doing.
Is there another brand whose work you particularly admire?
I really love stationery brand Rifle Paper Co. They've grown big in the last few years, their pattern design is really inspiring and playful.
What drew you to Wolf & Badger?
It's a pleasure to be listed amongst our fellow independent makers and artisans. And I like the name!
What's next for your brand?
Our range is still small and we have lots of exciting ideas and new products to bring to market!