One Imaginary Girl is the colorful, print driven womens ready-to-wear and accessories label from Sarah Donofrio. The award winning fashion and print designer brings her unique and unrestricted patterns into beloved silhouettes, creating refreshing statement separates and accessories for everyone. Donofrio's original illustrations and prints demonstrate a forward yet interpretive point of view, that appeals to the all over print lover, as well the more understated style icon. We sat down with Sarah to find out more about her brand.

How did One Imaginary Girl begin?
As someone who has worked in fashion since high school, I have seen stores, designers and industry leaders pivot and change with the times and trends. I started my brand, One Imaginary Girl, with the intent to leave it open to evolving, and 2020 has really proven that it had to be ready for anything. My vision was always to design prints and apparel that make people happy - an escape. By naming it as I did, I encourage the people who buy my clothes to express their personal style, while at the same time, I am free to interpret trends and offer diverse prints each season. Also, this way I am free to start other creative endeavors under my birth name and keep One Imaginary Girl for a certain esthetic.

I worked in the fashion industry for years as a buyer, designer and product developer. I was always excited to go out on my own and create something meaningful and affordable and as I got to see the wasteful and exploitative side of fashion, something that didn't take advantage of people or create seasonal, excess waste. Along with my sustainable label, I currently do contract work and collaborations with other brands and companies that align with my values.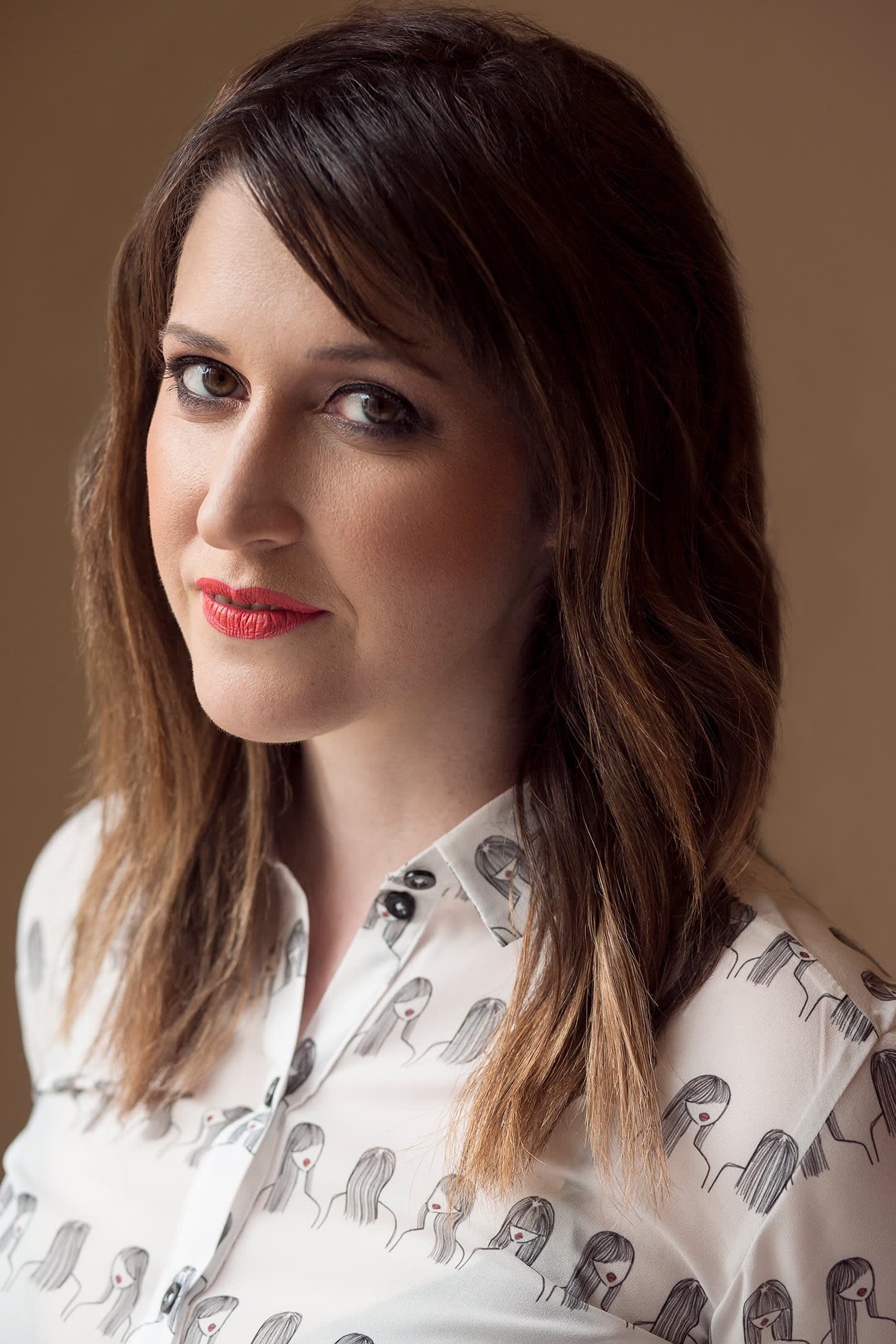 Have you always been interested in fashion?
I have been sketching clothes since I was very little, and have always made my own garments. I love stand-out, avant garde pieces.

What have been the highest and lowest points on your journey so far?
Like any creative entrepreneur, I feel like each day comes with its own highs and lows! I have done so many amazing things like compete on Project Runway, show at New York Fashion Week, win awards, be featured in big publications and more. But then a customer's package will get lost in the mail, or someone will get a piece that doesn't fit, or I have an order come in completely wrong. It puts things back into perspective. I'm constantly reminding myself why I do this, but I love it. As long as the high points outweigh the low points overall, I will keep going.

What are the morals you run your brand by?
Long before there were open conversations about inclusivity I was always very vocal about how fashion, like art, should be accessible to everyone. My pieces are priced in a way that allows both my customers and my brand to thrive financially. I also don't believe in holding onto large amounts of inventory. I want to make pieces that will sell and then be in someone's closet forever. I make small runs of my silk and cotton prints, and then source deadstock or vintage fabric for select pieces. I try to stay in the circular economy as much as possible. Everyday I strive to become more sustainable.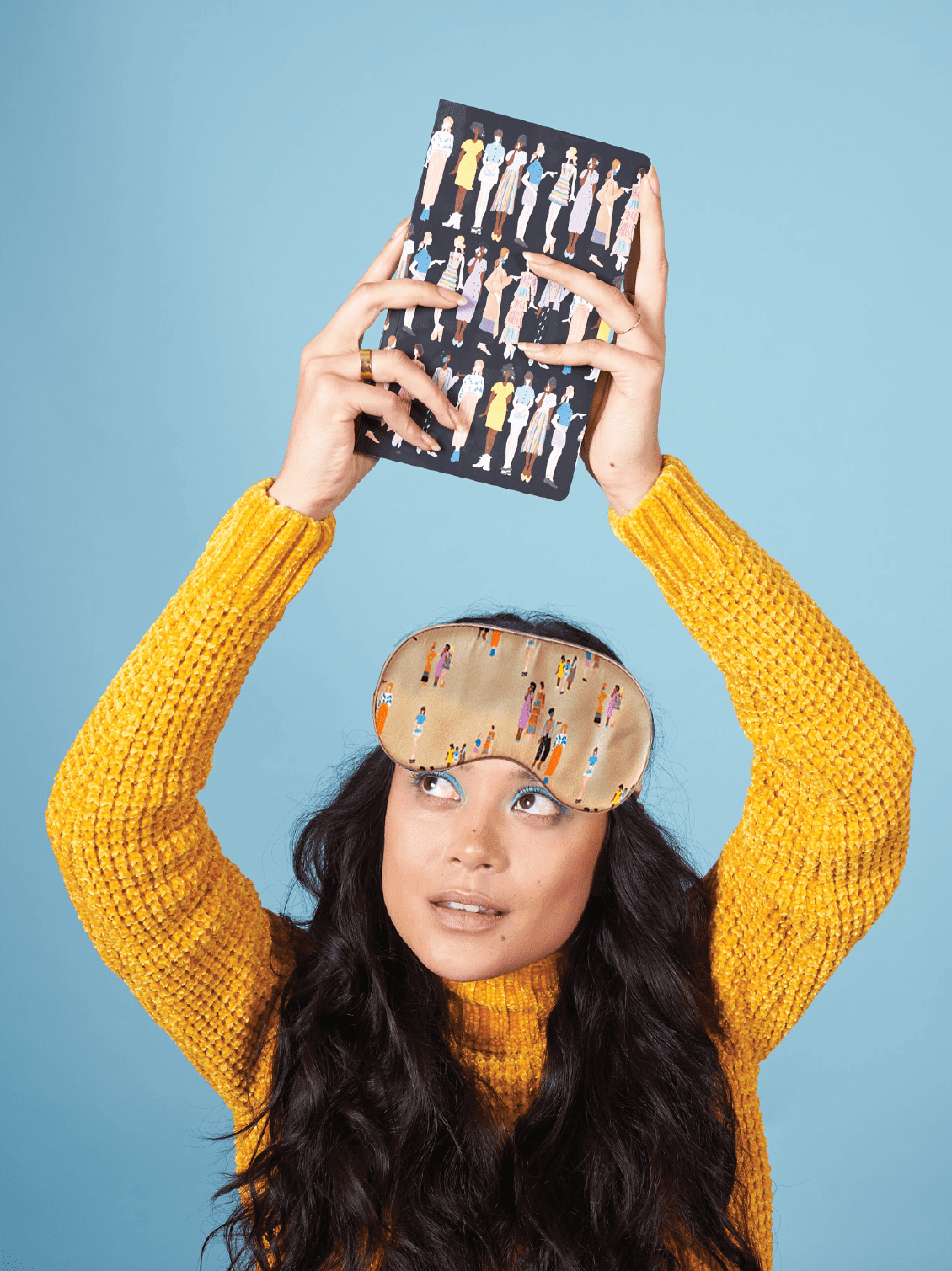 What was the inspiration behind your latest collection?
In 2018, I made a series of quirky fashion sketches that I turned into a print. The collection won two awards that year and it has become part of my core collection. For 2020, I updated it by adding new colors and spacing the illustrations out. Very appropriate as a month later we would be social distancing due to the current pandemic. For next season, I have a new series of fashion illustrations that are refreshing and more realistic. It's becoming a theme.

How would you describe your customer base?
My customer is someone who likes to have fun with fashion, whether they express themselves with a printed blouse peeking through a blazer or a luxe face mask. My customer is not afraid of bold prints or color.

Do you ever struggle to stay inspired?
All the time, but especially in times like these! At the end of the day, I trust myself. I trust that I will always have something new and exciting to bring to the table. Every time I struggle to stay inspired I relax and remember that something will always come and then it just pops!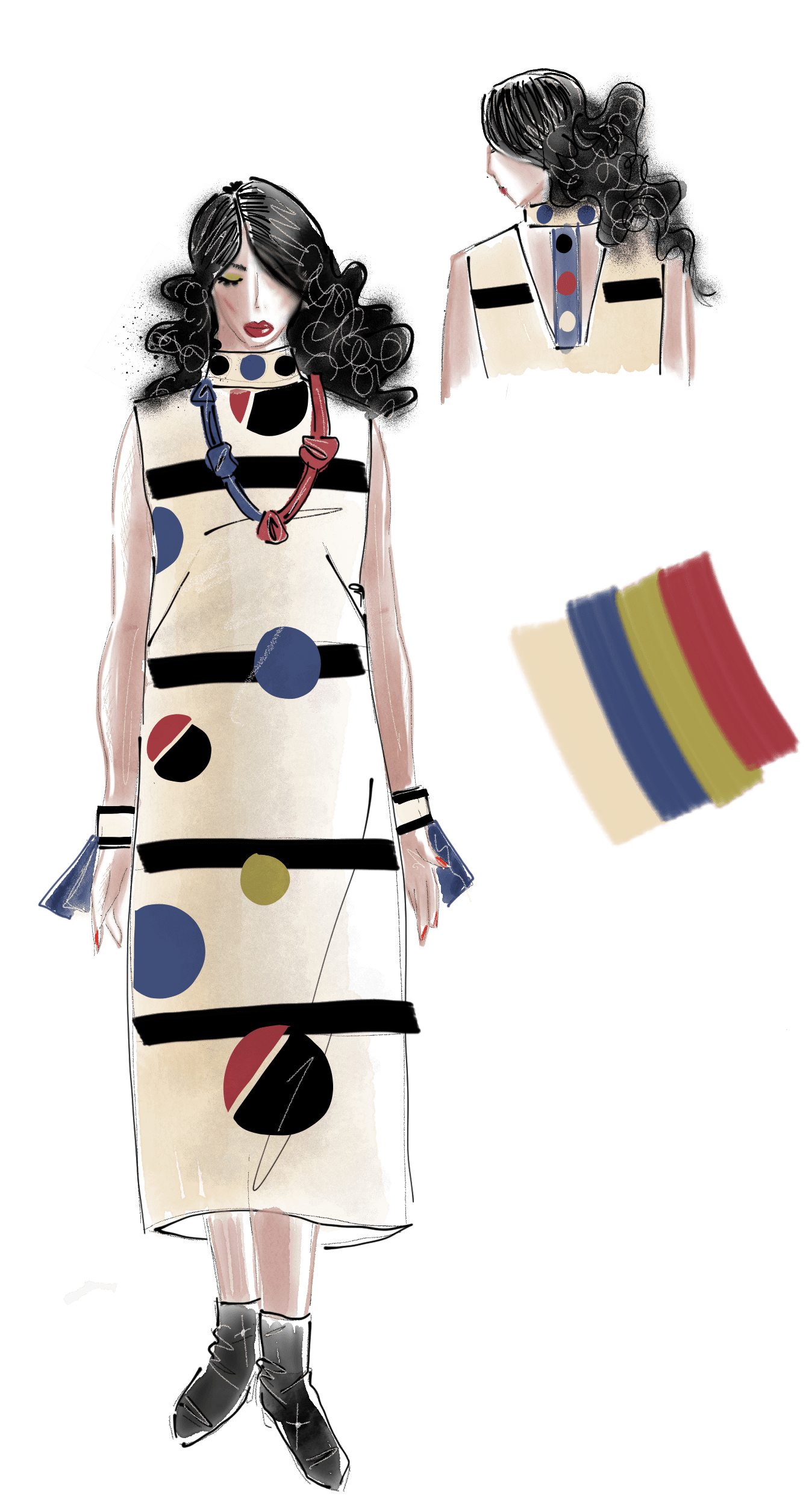 Is there anyone you would love to see wearing your designs?
Anyone who is enthusiastic about my prints! The important part is making people feel confident and happy. Oh and English television and radio presenter, Fearne Cotton. That would be amazing!

Do you have a mentor?
I've had a series of mentors over the years, from former employers, to seasoned industry friends, to my great aunt, who was a dressmaker. Right now, my mentors are a few select friends of varying ages that work in different aspects of the industry, one of them always has guidance when I need it.

If you could only wear one piece from your collection, what would it be and why?
Definitely the Fashion Sketch Print Bow Blouse! I've taken it to Tokyo, Paris, London, Portofino….I always get stopped when I'm wearing it. The cut and colors go with everything- it's really a must have!

Is there another designer whose work you particularly admire?
So many! But my current faves are The Vampires Wife, Hayley Elsasseur, and Bella Freud.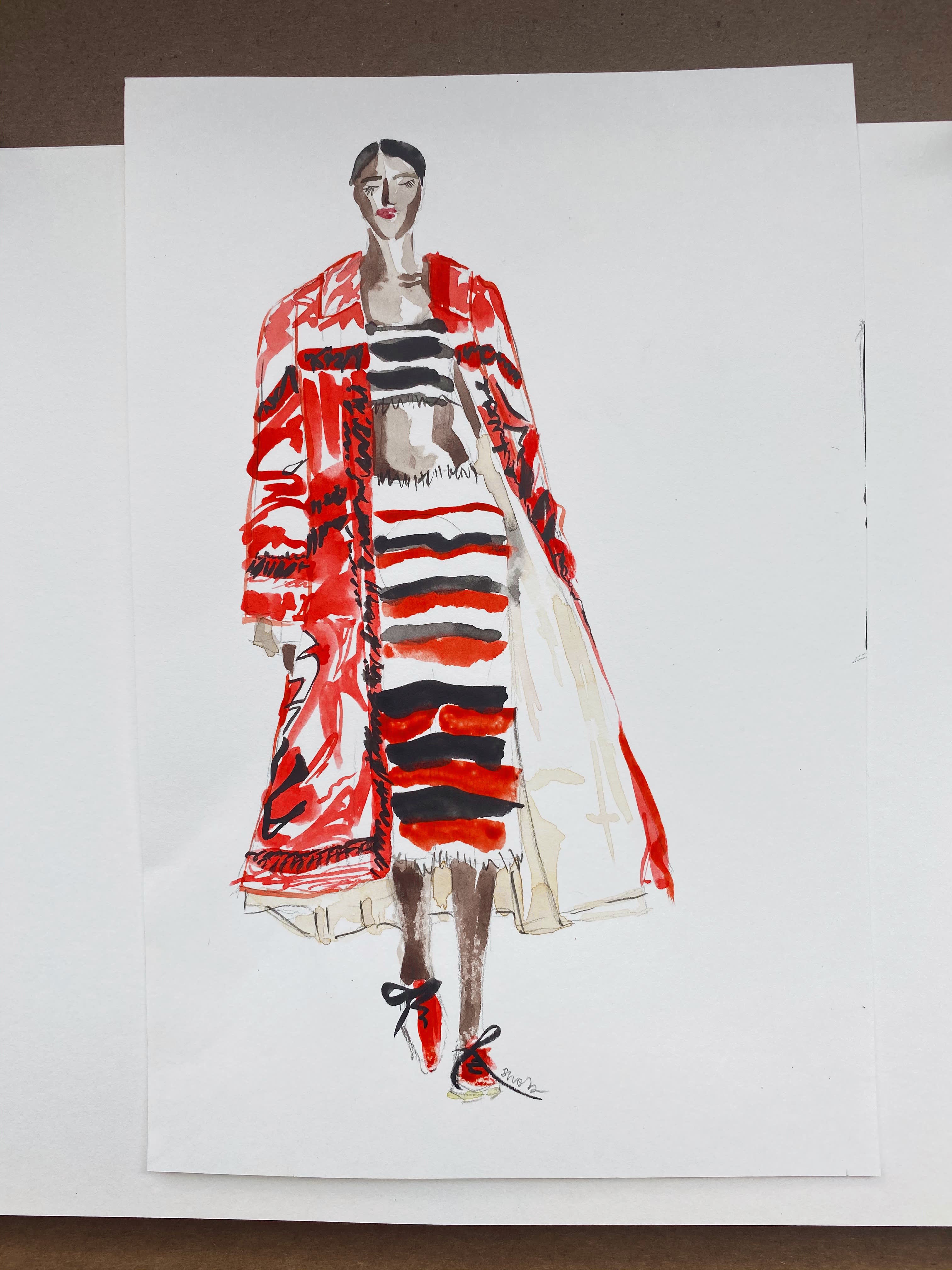 What's the best piece of advice you've ever been given?
You are ready. You are ready if that big store calls you for a meeting. You are ready if Vogue wants to put your work in the September issue. You will figure it out and hit the ground running.

What drew you to Wolf & Badger?
I love the range of products. It's really important that your own brand hangs with the best. I like that they stand by their sustainability ethos and support emerging designers. What really made me really love and trust Wolf and Badger was when I visited the London store. Seeing the attention to detail and meeting the staff was an amazing experience.

Where do you see the brand in 5 years?
In 5 years I hope to expand more into paper goods and housewares and have more collaborations under my belt.