Fancy a scribble? Or is drawing not 'up your street'? Creativity is proven to boost mental and physical health but did you know it's one of the best ways to communicate with no oral language, while also helping with mindfulness? 
Back in 2017 I launched JEMIMASARA. I combine art and playful design whilst championing what I am passionate about: freedom of expression and mental health. I describe my work as my 'voice' or 'inner thought scribbles'. My road to recovery from mental illness was painting, drawing and designing. When you create, no matter what it is, your brain is filled with dopamine (that feel-good chemical that helps motivate you). 
With it being Mental Health Awareness Week, I wanted to share my experience, alongside a creative mindfulness workshop. If you are feeling down, make sure to seek the right help. Seeking professional help when you are struggling is incredibly important.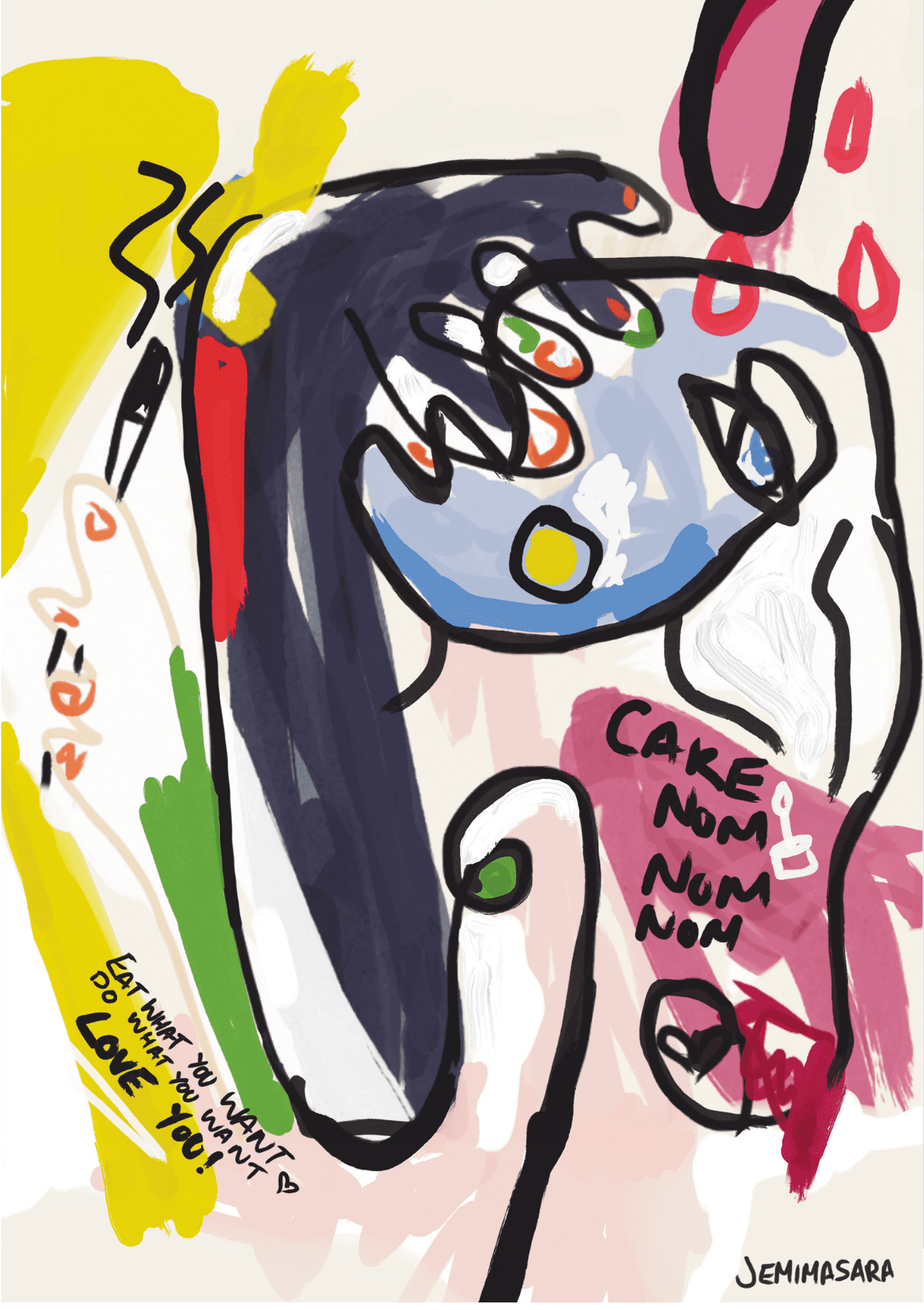 The great news is anyone can scribble. When you start drawing, you use both sides of your brain, improving the connection between the two. As your brain becomes more and more engaged, it is filled with dopamine and we then become motivated to share our experiences on paper. 
Talking about our feelings, thoughts and experiences is important but can be extremely difficult at times. Occasionally we aren't able to express what we feel deep inside - that's why drawing can help. When we draw, we are able to release multiple emotions, concepts and thoughts in a piece of art or scribble. There are even studies demonstrating that we learn to understand ourselves better and make sense of our feelings through drawing. Drawing can help you communicate without having to 'talk about it'.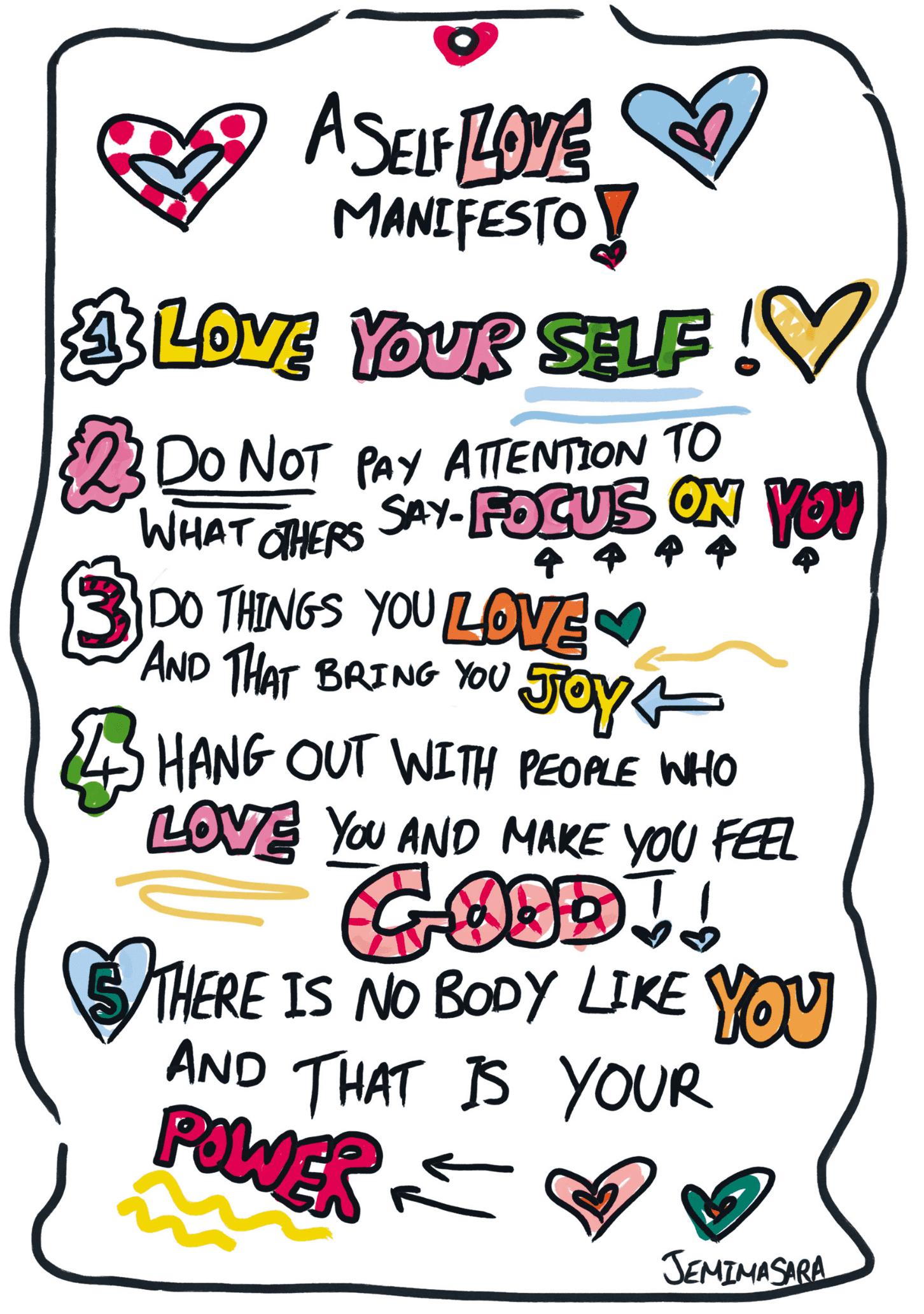 In our hectic and eventful lives, finding the time to get creative or sit down and draw can seem unproductive, but drawing can be a place to clear your head and relax. Combining self-expression (scribbling) with mindfulness (being aware of what you're sensing and feeling in the moment, without interpretation or judgment) can cause you to slow down your breathing and decrease your heart rate, blood pressure and muscle tension. Drawing can help you de-stress and communicate your feelings onto paper. 
Our mental health affects us all differently: it's up, down, fine and then up again. There are other forms of creativity such as dancing, writing, singing, music, drama…. You might just find something that boosts your mood and enables you to express yourself - all I can say is have a go, and find your new creative niche. 
If getting creative doesn't work for you, that's ok, sometimes we just have to be brave and talk to someone. As I always say: It's ok to be down, it's ok to be sad, it's ok to be ok and it's ok to be good. Talk to each other and always seek support if needed.
If you're experiencing mental health issues, there are lots of places offering help and support:
Samaritans offer emotional support 24-hours-a-day in full confidence. Call Freephone 116 123
Mind offer support and also have information on what do when feeling unsure about the coronavirus. Call 0300 123 3393 or email: [email protected]
SHOUT is the UK's first 24/7 text service on 85258
Talk to your doctor: If you found creativity has helped you there are a number of creative schemes operating in the UK. Ask your GP practice for info on programmes, which can help with self esteem and confidence, acquisition of new skills and physical health improvements.