An easy midweek dinner packed full of flavour. Delicious served with fluffy rice, fresh coriander and a squeeze of lime. Also works perfectly with tacos or wraps!
Serves 3 
Ingredients: 
1 red onion, finely sliced

3 cloves of garlic, crushed and sliced

1 orange or red pepper chopped 

1 large pinch of chilli flakes 

1 tsp cumin powder 

1/2 tsp cumin seeds 

1 tsp ground coriander 

3 tsp smoked paprika 

1 tsp caster sugar 

1 tsp sherry vinegar 

1 tin plum tomatoes 

1 tsp tomato purée 

1 tin black beans, drained 

Handful fresh coriander

Sour cream 

Cheddar cheese 

Squeeze of lime to serve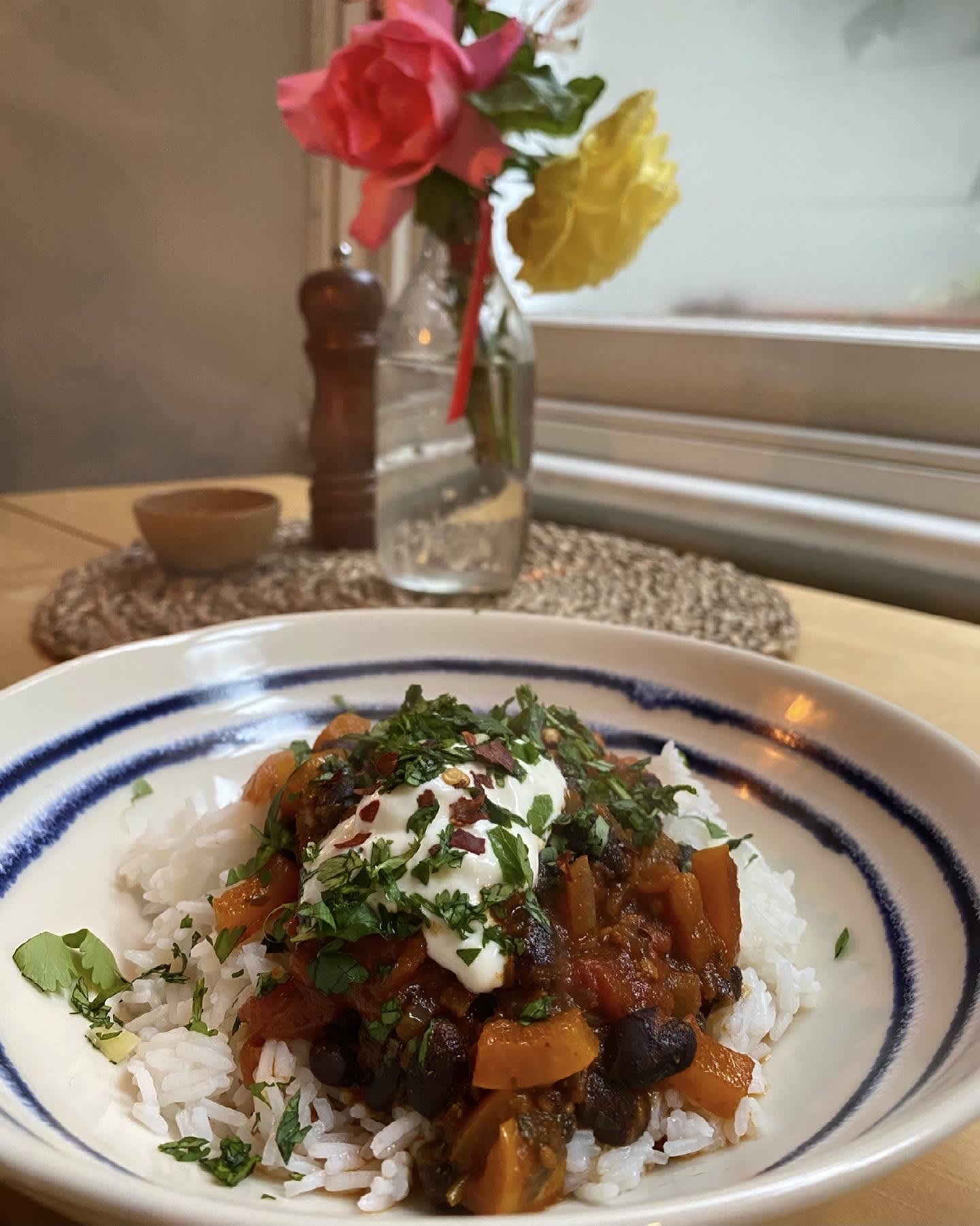 Method: 
1. Add a generous glug of olive oil to a large, deep pan and cook the onion and garlic for 3-4 mins on a medium heat
2. Add the chilli flakes, cumin seeds and powder, ground coriander, smoked paprika and season with salt and pepper 
3. Add the chopped peppers and cook for a further 4-5 minutes
4. Once the onions and peppers are coated, add the sugar and sherry vinegar and stir thoroughly 
5. Add the plum tomatoes and puree and cook with a lid on for 10 minutes 
6. Stir in the black beans and cook for a further 10-15, allow to gently bubble 
7. Finish by stirring in a generous handful of freshly chopped coriander 
8. Serve with fluffy rice, fresh coriander, a squeeze of lime and cheese!