Pyjamas or Pajamas, known as moguls breeches in 19th century England, are often thought to be as English as Earl Grey Tea. The word and garment actually derive from Hindustani and Persian cultures. Adopted by the English upper classes during the Raj - Pjs were exported back to England, and around the world via the vast British Empire.
Pjs are a symbol of the sharing of cultures and the global village that we live in, where ideas and people are free to inspire all.
Founded in 2015 by Chi Atanga - Walls of Benin is an expression of an English mind and an African heart. Tailored silhouettes meet bright bold luxurious print, with the finest silk and cotton from Italy and crafted in Portugal with small scale family run factories. We sat down with Chi to learn more about his brand.
How did Walls of Benin begin?
Walls of Benin began life in two stages - the first was at a family party that I didn't know was going to go on all night. A family friend who did came prepared. The next morning after falling asleep in my clothes and waking up rather dishevelled I was amazed at said family friend who sauntered down the stairs looking pristine in a crisp pair of pyjamas. He looked at my brother and I, looking like we had slept in a bin and said, "I thought you two were gentleman"... It was a movie.
The second was on a beach in Guatemala - I had a shell of the idea of what I wanted to do in terms of being print based, African inspired design and ethical luxury, but I didn't know what the product was going to be. I thought beachwear at first - but that had been done. And then it came to me in an awesome wave - I thought what would look good in African inspired print and colour - something that could be worn universally depending on mood (i.e indoors or outdoors) then it occurred to me, pyjamas, and I never looked back.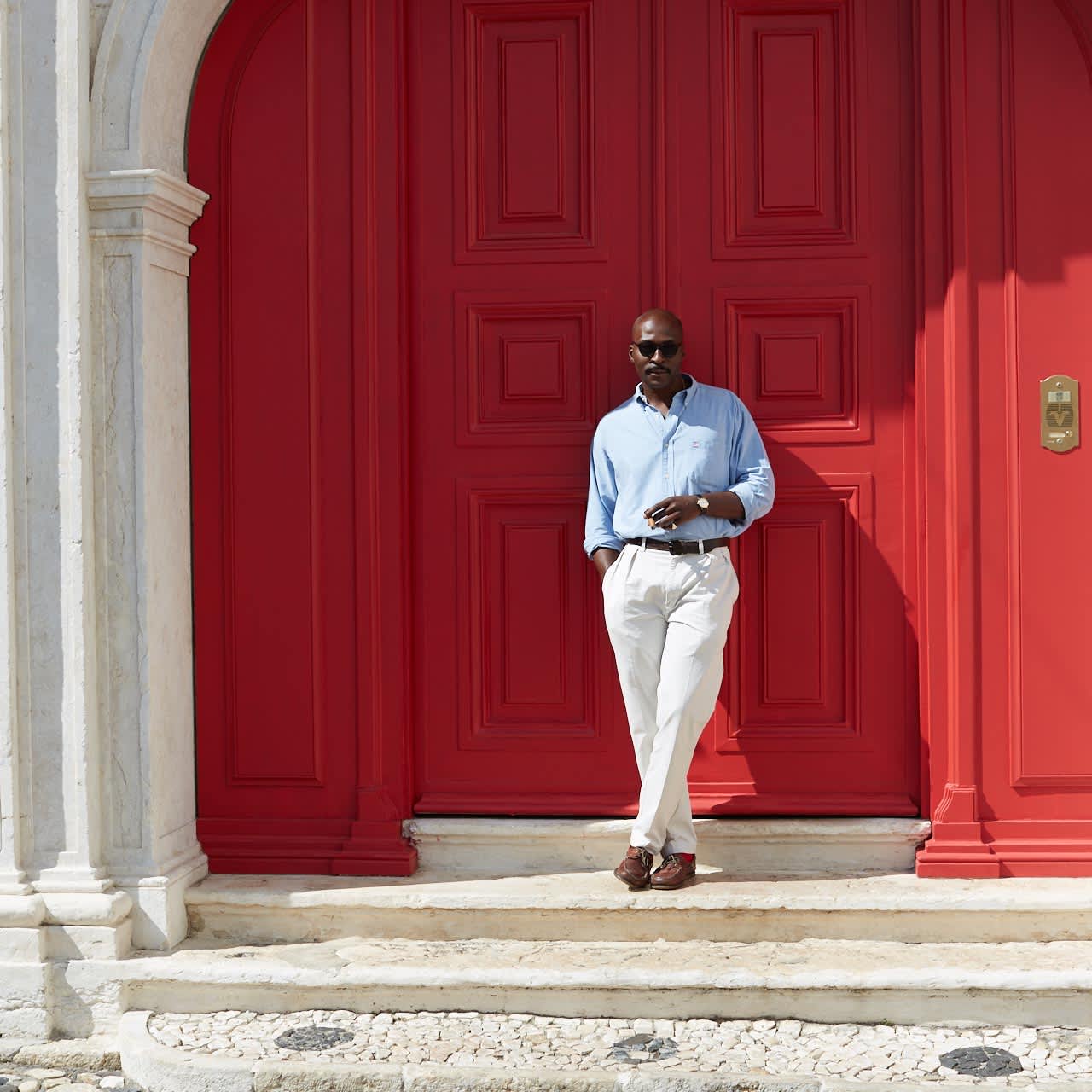 Have you always been interested in fashion?
To be honest, I'm not really into 'fashion', I'm more into style, communication and freedom. Sure fashion is a part of it - like music, it's a very powerful timestamp. Think about the clothes of the 1920s austere war times, or think about fashion from the 80s and 90s. It helps to create or mark a moment. When I think about my student days - I think about Swear shoes from Jose Neves (founder of Farfetch) or battered Converse, ironic t-shirts under a cardigan or an American Apparel hoodie. Like smell, those images bring back powerful memories.
My personal style has always been important, as Tom Ford says dressing well is a form of good manners - and the better you dress the worse you can behave.
What have been the highest and lowest points on your journey so far?
What a question - so many to mention - my work and especially the ethical aspects related to my vision to one day make the product in Africa have opened some amazing doors and taken me in some interesting directions, from working with the Kenyan government to projects in the House of Lords. Of course travel is a part of the job and so I get to hang out in some nice places like: Como Milano, Paris, etc.
For the lowest points - I haven't worked through it all yet but a good lawyer and a good therapist are essential for this life. It can get sticky...ask me another time, I'm still dealing with an issue legally.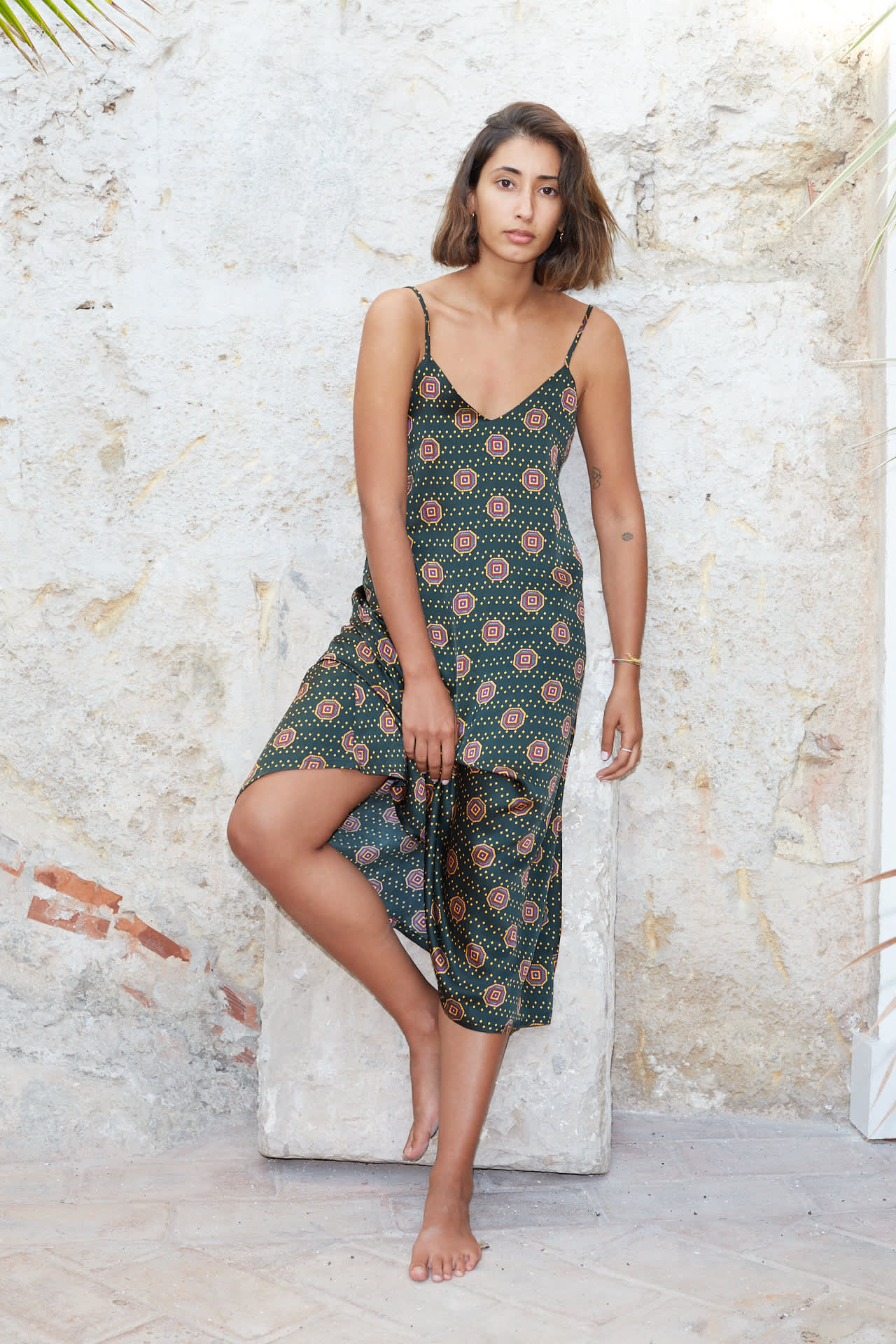 What are the morals you run your brand by?
Morals and values are vital - the brand is grounded in a powerful social mission and a vision of creating jobs, supporting industry and bringing an African influenced design perspective to a global audience.
What was the inspiration behind your latest collection?
The current collection is called 'A Clubbable man' - the term itself came from Samuel Johnson an English writer - and means "suitable for membership of a club because of one's sociability or popularity"
For me it works on two levels:
Partly related to myself as a character in the story of the brand and as a clubbable kind of guy. On the other hand, we were in two clubs that I accessed through my club in London for the lookboo. One was a historic castle, the other was your typical 18th century mansion house, both in Lisbon. The settings reflect the kind of international high lifestyle the brand is associated with, but also it was a strange time to be in such an environment during a pandemic, normally the clubs would be closed because of covid and we wanted to convey a sense of being together in our social bubble in defiance. I think social connection is something that a lot of people have lost during the pandemic - and it's a problem. Connection is vital for a good life, I wanted to keep that spirit alive. Even though for a time it was dead.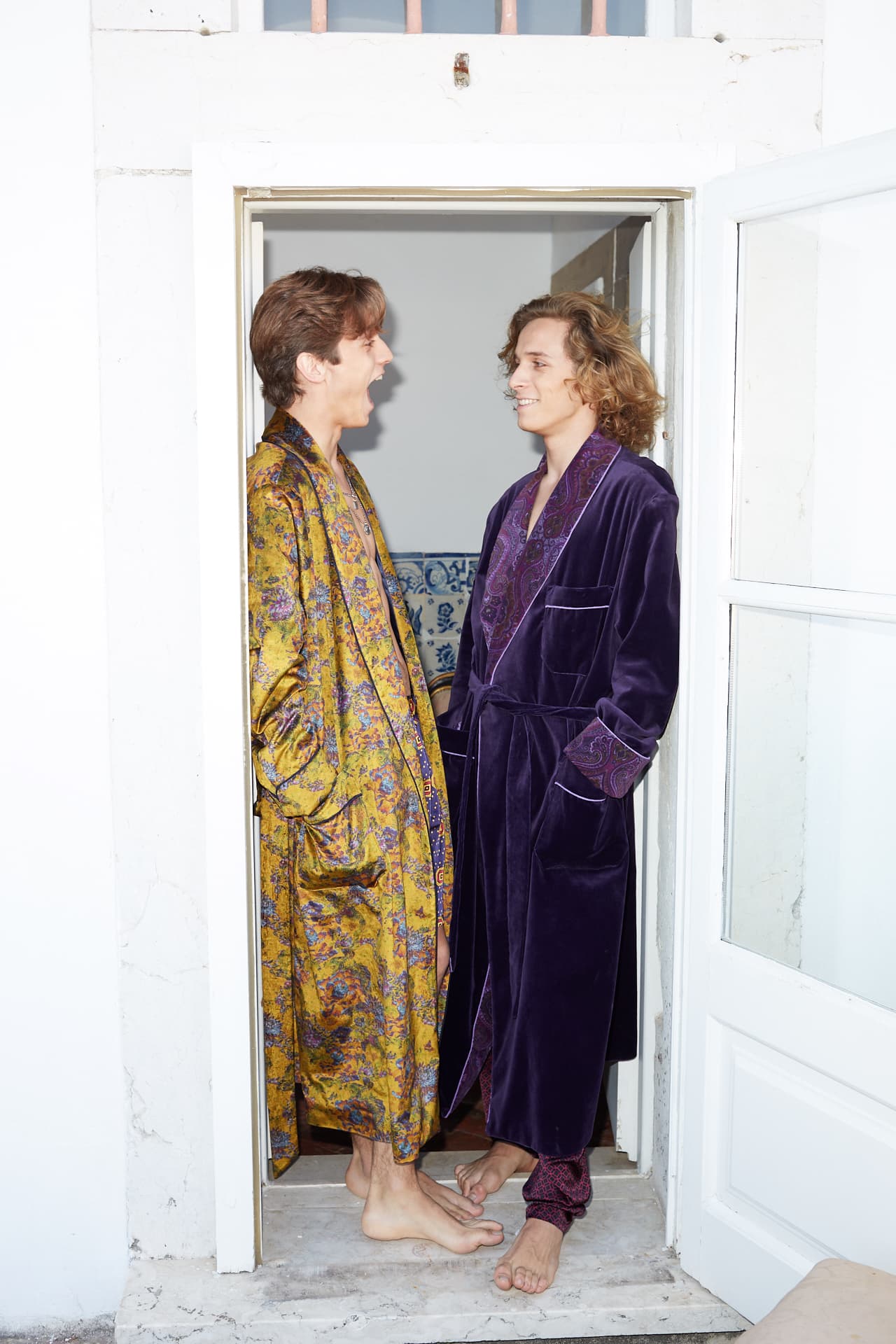 How would you describe your customer base?
Over time, I've been super surprised by the diversity of our customer base. Because Africa is a central theme of the brand a lot of people would expect the customer base to be black - but that has not been the case.
I'm glad about this because that's the point, inviting people into something new and different. I believe a lot more in psychographics than demographics. I invite like-minded people into the world that we are creating and as our customers have proved it could be an Indian guy in the US - a white guy in Ireland - or a Romanian guy in Beijing.
Do you ever struggle to stay inspired?
No! I'm constantly inspired, life is a movie, it's all happening all the time. I have so many ideas, the only problem is creating the time to be creative, the business and admin often get in the way but I see that changing as we grow and with experience.
Is there anyone you would love to see wearing your designs?
Great question: Quite a few, in no order:
Harry and Meghan, Bugsy Malone (we're both from Manchester), Drake, Beyonce, The Migos, and if he were real - The Duke of Hastings from Bridgeton.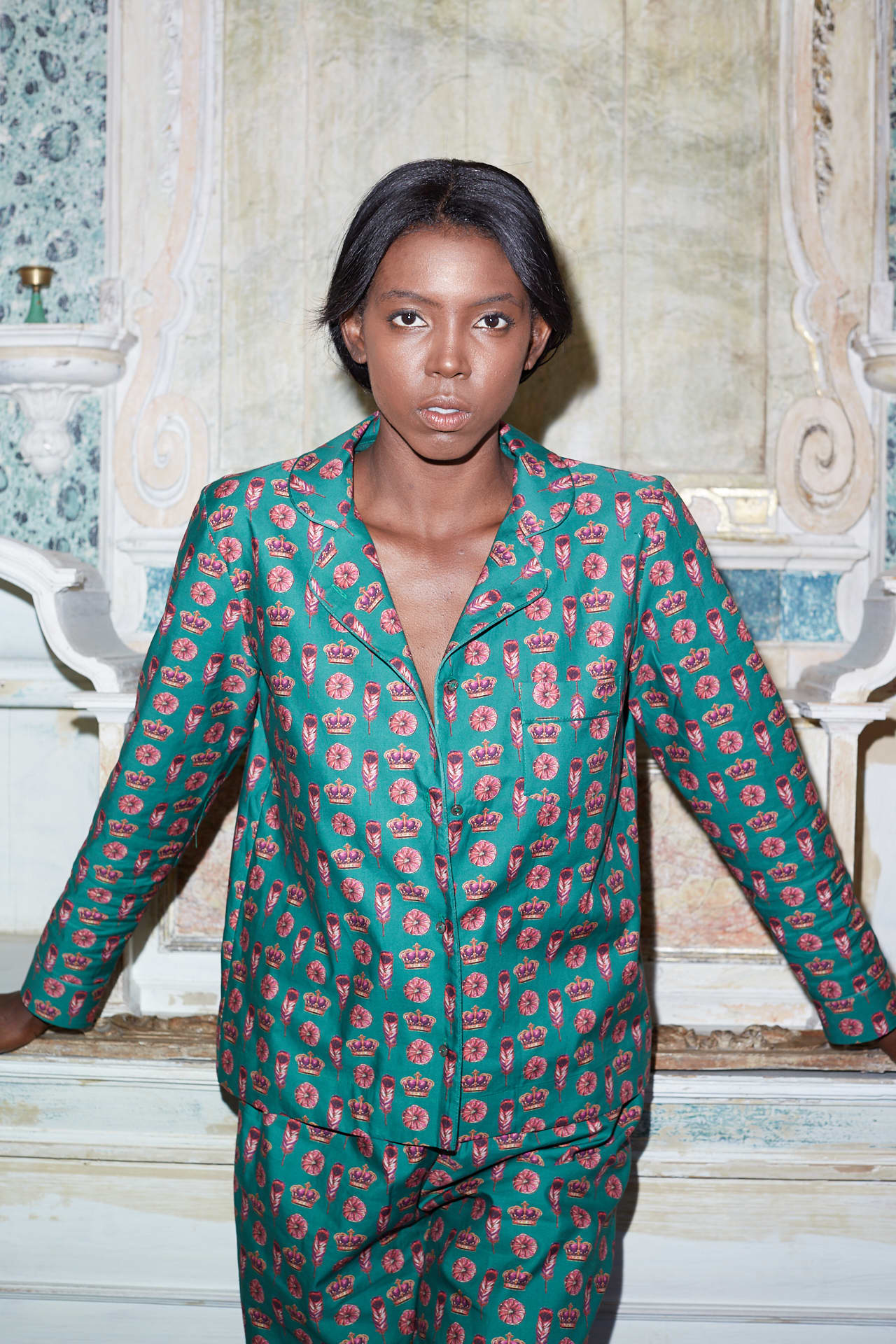 If you could only wear one piece from your collection, what would it be and why?
All of it! I'm building a personal collection of all my collections. I love the robes - I made a purple one for myself which I may produce in volume but right now its private - CEO label. I love the Cabana suits also for holidays, by the pool or just lounging around.
Is there another designer whose work you particularly admire?
Totally. I love the 90s Versace look, which influenced some of my designs. Also what Ralph Lauren did around the same time was iconic, in terms of the classy and elegant vibes, that influences the visuals we create. I like the creativity and art value of streetwear: Patta, Daily Paper and Palace etc. I really like US brands that go heavy on a defined perspective, like Rowing Blazers or Sporty and Rich.
What's the best piece of advice you've ever been given?
People often overestimate what they can do in a year and underestimate what they can do in 10. I think it's very true, step by step day by day is my approach. I wasn't always like that especially in the early days but as you go along you realise it's a process. Life is a beautiful marathon.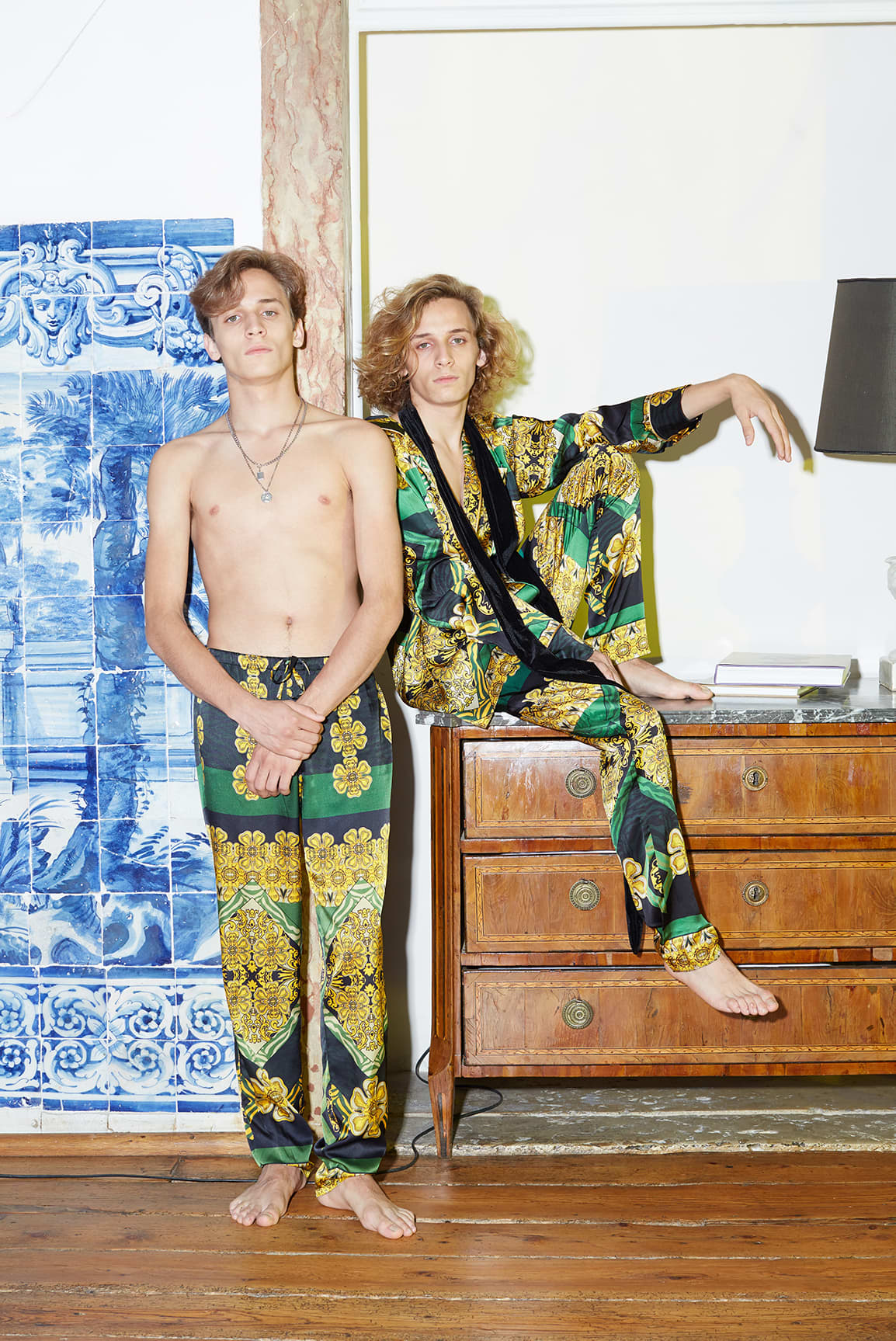 What drew you to Wolf & Badger?
I was into Wolf and Badger since the Dover Street days, I would go in when I was in town and hang out. I built a relationship with some people. A nice chap called Bertie brought me in. I think Wolf and Badger has a unique space in the retail scene, it's a great step on the way to global domination.
Where do you see the brand in 5 years?
In 5 years I see us being globally recognised with stores around the world and a factory in Africa.
I want the brand to grow and to last long enough to build serious heritage and brand equity. We're working on a 100 year plan. I also see us doing lots of brand extension projects and stretching the limits of what a fashion brand can be.