About Vintage are a Danish watch brand catering to the modern gentleman. Passionate about creating investment pieces, the focus is placed on making moments and allowing your timepiece to become a treasured aspect of your journey through life. We caught up with About Vintage to learn more about the brand and what makes them tick. 
How did About Vintage begin?
We began with the aim of providing classic timepieces for the everyday gent. We strive to make pieces where simplicity and balance is key, combining classic vintage details with small modern elements. With this approach, our designs have a coherent and classic look, while offering different expressions to fit individual desires. My path to this point has been unusual, with university, economics, investment, and a lot of creative space in between.
Have you always been interested in fashion?
Yes, fashion and design has always been a huge interest. I have had my phases - some that I'm not particularly proud of. Haven't we all?
What have been the highest and lowest points on your journey so far?
The highest point was when Sebastian and I agreed that this could actually be our full-time jobs. We have had lots of disappointment, and the journey to find the best partners has been crazy difficult.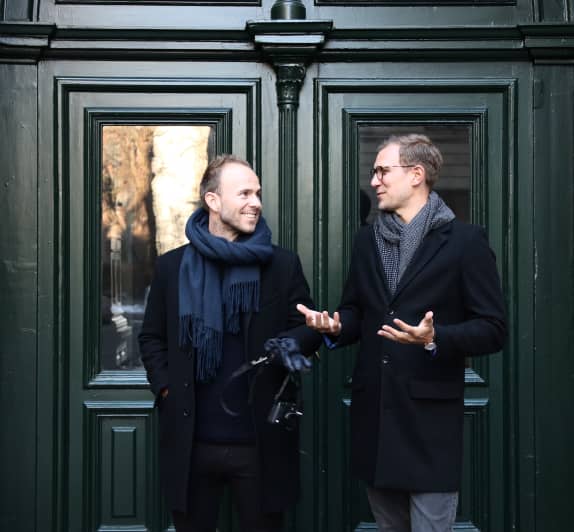 What was the inspiration behind your latest collection?
Minimalistic Nordic design, and 1950's vintage style. We are inspired by the past, combined with current trends.
Do you ever struggle to stay inspired?
Never! We have hundreds of ideas and drawings, and we are always working on new projects. We travel a lot, and we experience a lot. "Keep moving and stay curious!".
Where is your go-to meeting spot?
Always where they serve a good cold beer and a delicious lunch.
How would you describe your customer base?
The 20-50-year-old stylish and classic gentleman.
Is there anyone you would love to see wearing your designs?
The list is very long! If Beckham and Clooney ask nicely we might consider! Apart from that, I think we would be the perfect Bond watch!
What are the morals you run your brand by?
We want to act like true gentlemen and always stick by our agreements. We are made for the true gentleman.
Do you have a mentor?
No.
If you could only wear one piece from your collection, what would it be and why?
I would go for our 1820 Automatic, two toned watch. It has a perfect combination of colors, original design, and a Seiko workhorse moving the wheels. It is a very underestimated piece, it's perfect for almost any occasion!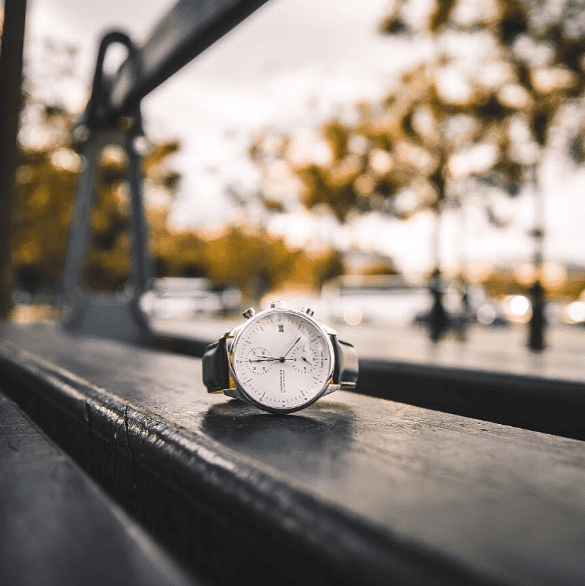 What's the biggest style mistake you've ever made?
I once grew a beard and wore a bracelet with a shark tooth. Huge mistake!
Is there another designer whose work you particularly admire?
I'm a huge fan of some of the young upcoming Danish interior design brands, such as Frama CPH, Amanda Lilholt, and '&Tradition'.
What's the best piece of advice you've ever been given?
Be ready to act upon your ideas.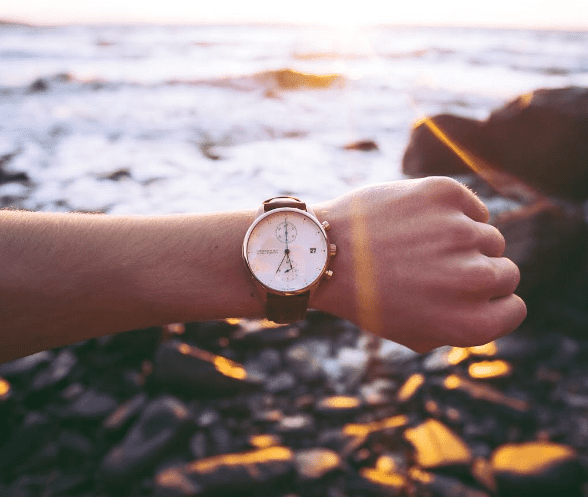 What drew you to Wolf & Badger?
The brand has good taste!
Where do you see the brand in 5 years?
In five years we hope to be ten times larger, and have our pieces worn by George Clooney and David Beckham.