Wild Fawn is committed to creating minimal jewelry that is perfect for everyday and to be worn forever, not just one season. Made to order, by hand, in their South East London studio and never overproduced – they believe in quality over quantity with their enduring minimal designs which are wearable from one season to the next. Unlike plated jewelry, they only use recycled solid sterling silver and 9ct gold so its color doesn't fade over time meaning you can cherish your pieces for longer. Their silver and gold adhere to the EU nickel directive and is hypoallergenic so it's easier for those with sensitive skin to find their forever pieces. We sat down with founder Emma to learn more about the brand.
How did Wild Fawn begin?
I started Wild Fawn as a hobby in 2015, I was always creative growing up (so thankful we didn't have iphones back then!) so it was just another fun thing I would do in the evenings after work. I opened my Etsy shop because I made too many to give away to friends and started selling and it was great from there!
I used to work at Accessorise when I was a teenager to save money for travelling. Needless to say I was always drawn to the sterling silver collections. After university, I worked at a retail design agency where I designed window displays for Harrods and John Lewis and makeup stands for beauty brands. I then moved on to be a statistician at the Department for Education (I always loved the statistics element of my degree so it was good to put that to some use) and whilst I was there, I started up Wild Fawn Jewelry. After 10 months, I made the decision to leave the Civil Service and make jewelry full time!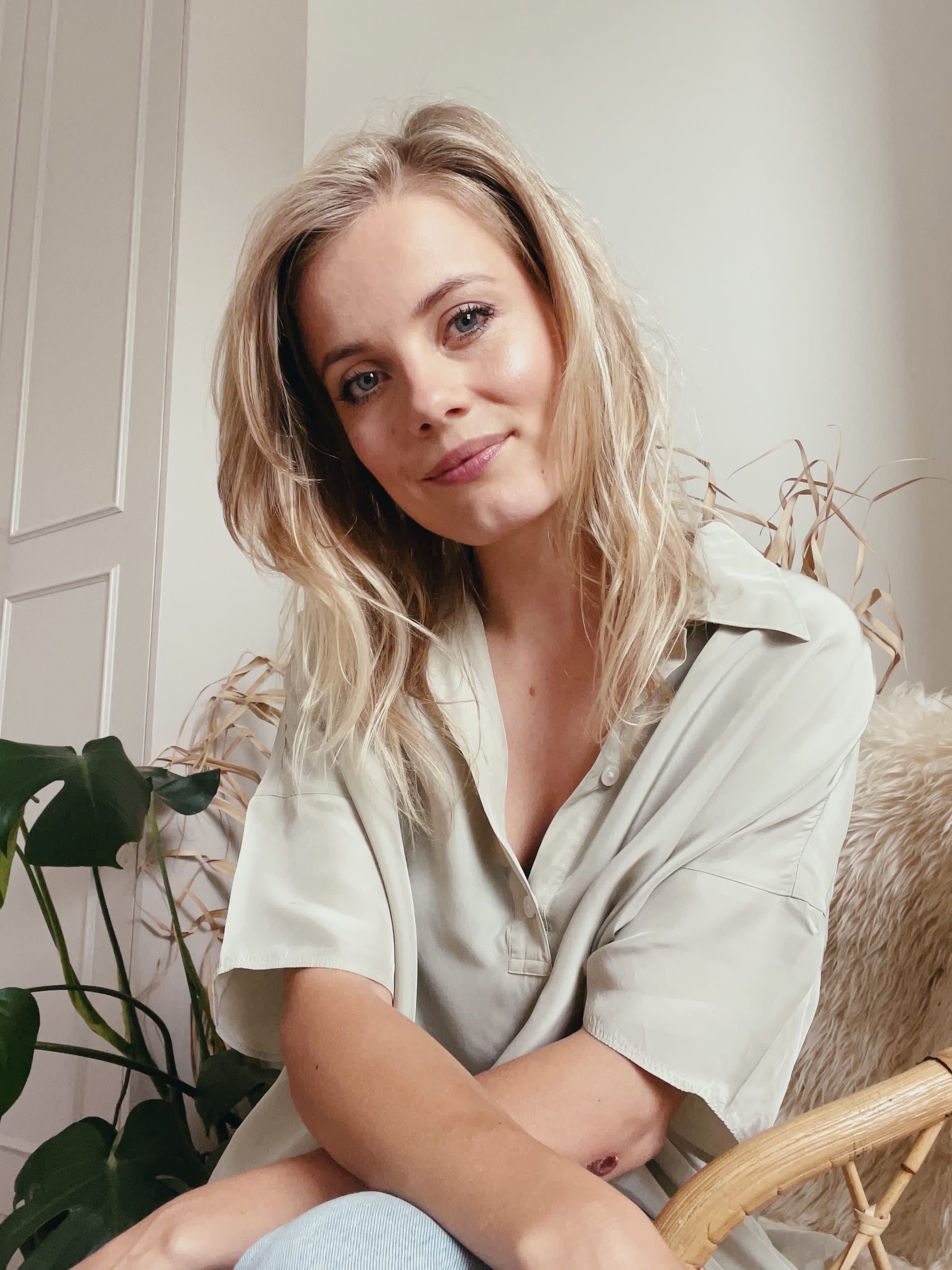 Have you always been interested in jewelry?
I have always loved jewelry, both of my grandma's had jewelry boxes that were basically overflowing with silver and gold jewelry. Now they've passed away, I wear jewelry I received from them both everyday. I was also obsessed with mood rings and necklaces - I'm always wearing jewelry in photos of myself as a child so it doesn't surprise me I ended up where I am! 
What have been the highest and lowest points on your journey so far?
There have been quite a few high points - I can't really pinpoint one but my first day working on Wild Fawn full time was amazing. Another high point was moving from my home studio into a workshop - it really changed my mentality and meant I could hire people to help in an actual workplace rather than in my spare bedroom!
A low point was definitely the day of the Brexit result - I had no idea how I would find the time to navigate it whilst trying to grow the brand. A lot of our customers are from Europe so I knew it would impact the brand in a big way and it has cost me weeks of researching, listening to webinars, having consultations that I could have spent focused on the brand.  We've just about come through the other side, it has been tough but if we can get through that as a small team, we can get through anything.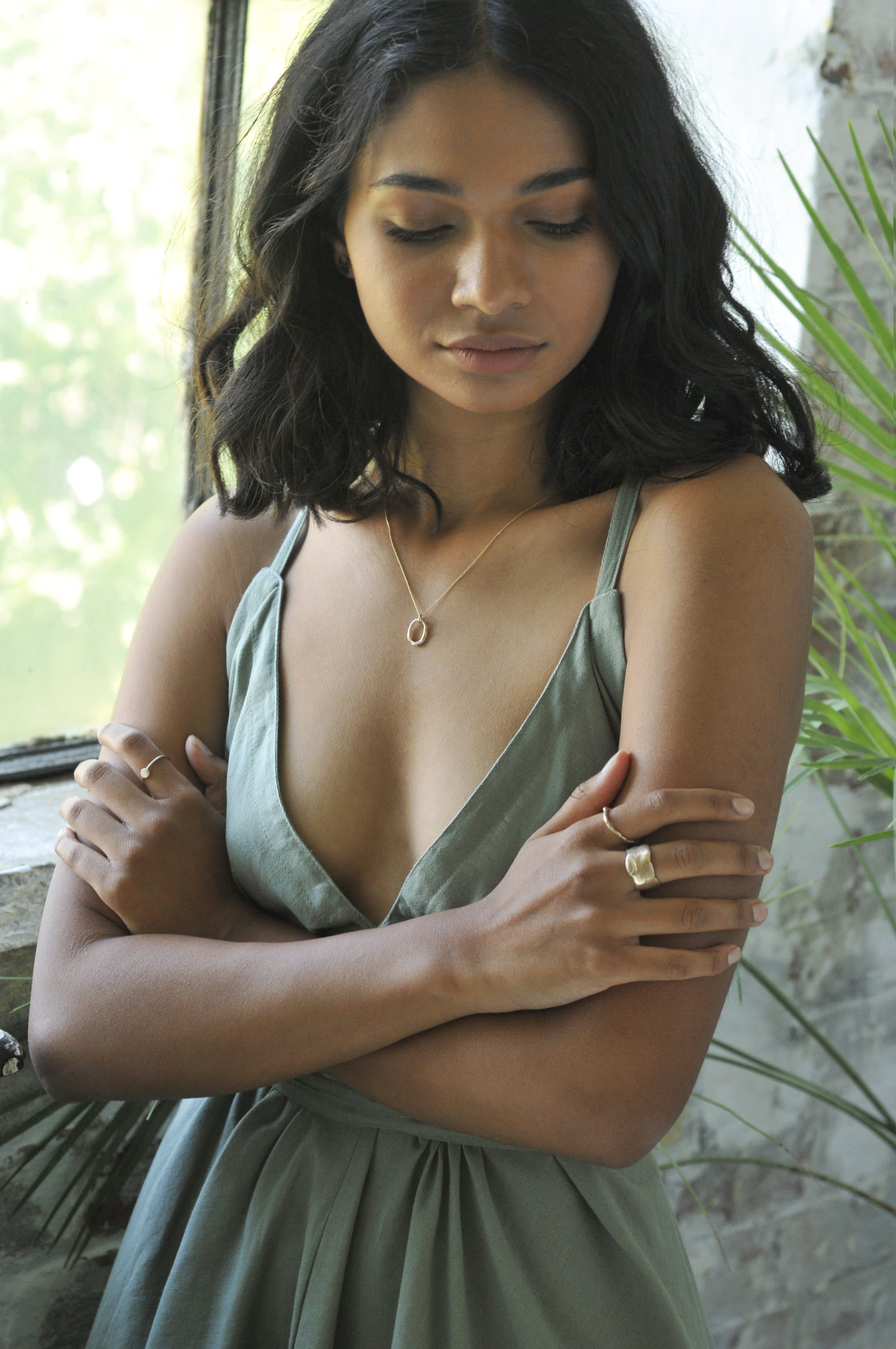 What was the inspiration behind your latest collection?
Our latest collection is the Botanical collection that we designed last year when we all had more time to enjoy our gardens and watch things grow. We knew we wanted to bring that feeling to our customers somehow and now things are starting to go back to normal, it's a reminder of the times when we could take things slowly, and that we should try to maintain some aspect of that now for our mental health (and gardens)!
How would you describe your customer base?
I feel our customers are people like me and the rest of the wonderful Wild Fawn team. I built the brand on my own values, which has meant people with the same ones really connect to the brand. Our customers care for the planet, and if not that, then fair and happy working conditions for whoever makes their jewelry.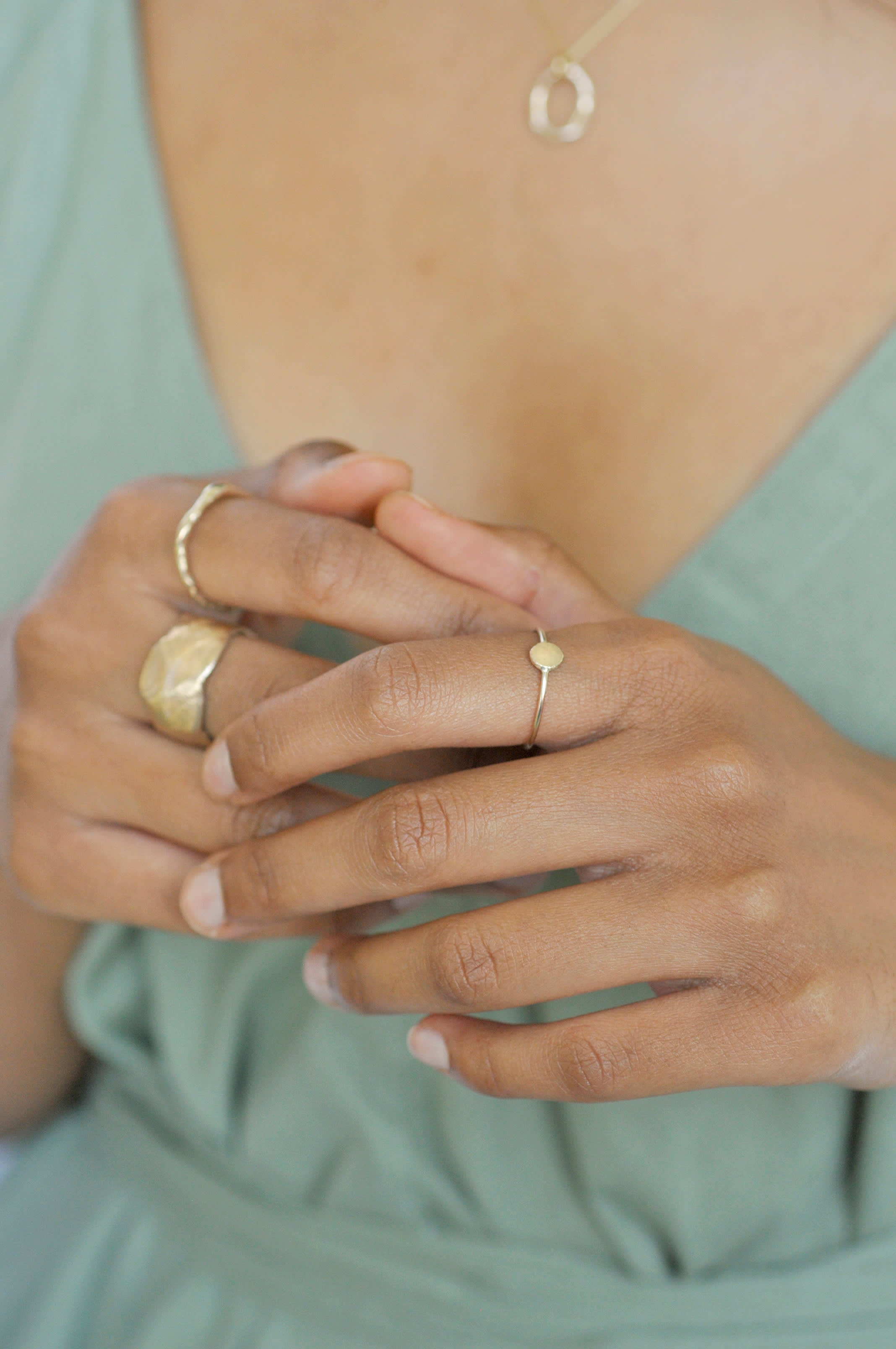 Do you ever struggle to stay inspired?
It is hard sometimes, as the business has grown I do more of the admin side of everything whilst our wonderful silversmith Rachel makes our orders. It was when I used to make that I got the most inspiration so I do try to give myself time to sit at the jewelry bench from time to time to reignite that spark! 
Do you have a mentor?
I don't, I've always been really interested in getting one though! 
If you could only wear one piece from your collection, what would it be and why?
It would probably be the statement link choker necklace - it's so fun to make and it's statement but also minimal - perfect!
Where do you see the brand in 5 years? 
I see us in an even bigger workshop, with lots of silversmiths tapping away making orders for our customers all over the world, an in-house cocktail maker for end of day drinks (essential) and lots of travelling with the team to visit new markets and photoshoot locations.