Fine jewelry — coded by hand, crafted by technology. Boltenstern is the world's first jeweller to design and craft fine jewelry using direct 3D printing. They combine state-of-the-art technology, mathematics and architectural design 
to shape the future of fine jewelry. Using direct precious metal 3D printing technology, they produce fine jewelry designs a hand could not have crafted. Their collections are directly 3D printed in 18ct gold or silver. Fine powder is melted together layer by layer with a precise laser. Each piece is then carefully finished by their experienced goldsmiths in their workshop in Vienna.
'Jewelry is the smallest form of architecture. It is only by thinking in multiple dimensions that we can create designs simultaneously impossibly complex, yet effortlessly simple.' Marie Boltenstern, Managing Director & Head of Design, is pioneering the design of directly 3D-printed precious metal jewelry. Having trained as an architect, Marie is passionate about coding 3D shapes and bringing complex geometry to reality. Her latest innovative collection, Embrace, won the industry leading TCT 3D printing award. We sat down with Marie to find out more about her brand.
How did Boltenstern begin?
I am the Founder and Head of Design at Boltenstern. As a trained architect and expert in emergent technologies, my vision is to combine my love and passion for mathematics, architectural design, and state-of-the-art 3D technology to innovate and shape the future of fine jewelry. I grew up surrounded by jewelry, as my father, Sven Boltenstern, founded the original Boltenstern jewelry brand. Once I discovered direct 3D precious metal printing technology, I instantly saw the opportunities it had to offer for crafting fine jewelry. I took over the business in 2015, and we are now the first fine jeweller globally to produce directly 3D printed collections in 18 carat gold and silver. 
I am an Austrian-born Designer who holds a Master's Degree in Architecture from the Berlin University of Technology and a Master's Degree in Emergent Technologies from the Architectural Association in London. While studying, I became intrigued by the possibilities of representing geometric and natural structures in intricate fine jewelry designs. 
During these years, I worked on numerous architectural projects, ranging from luxury jewelry and medium-scale architectural installations to complex building structures in Berlin, London, Paris, and Vienna. I have been developing and producing 3D fine printed jewelry since 2015. The Boltenstern brand now includes seven fine jewelry collections, with a showroom in central Vienna, and partner stores worldwide.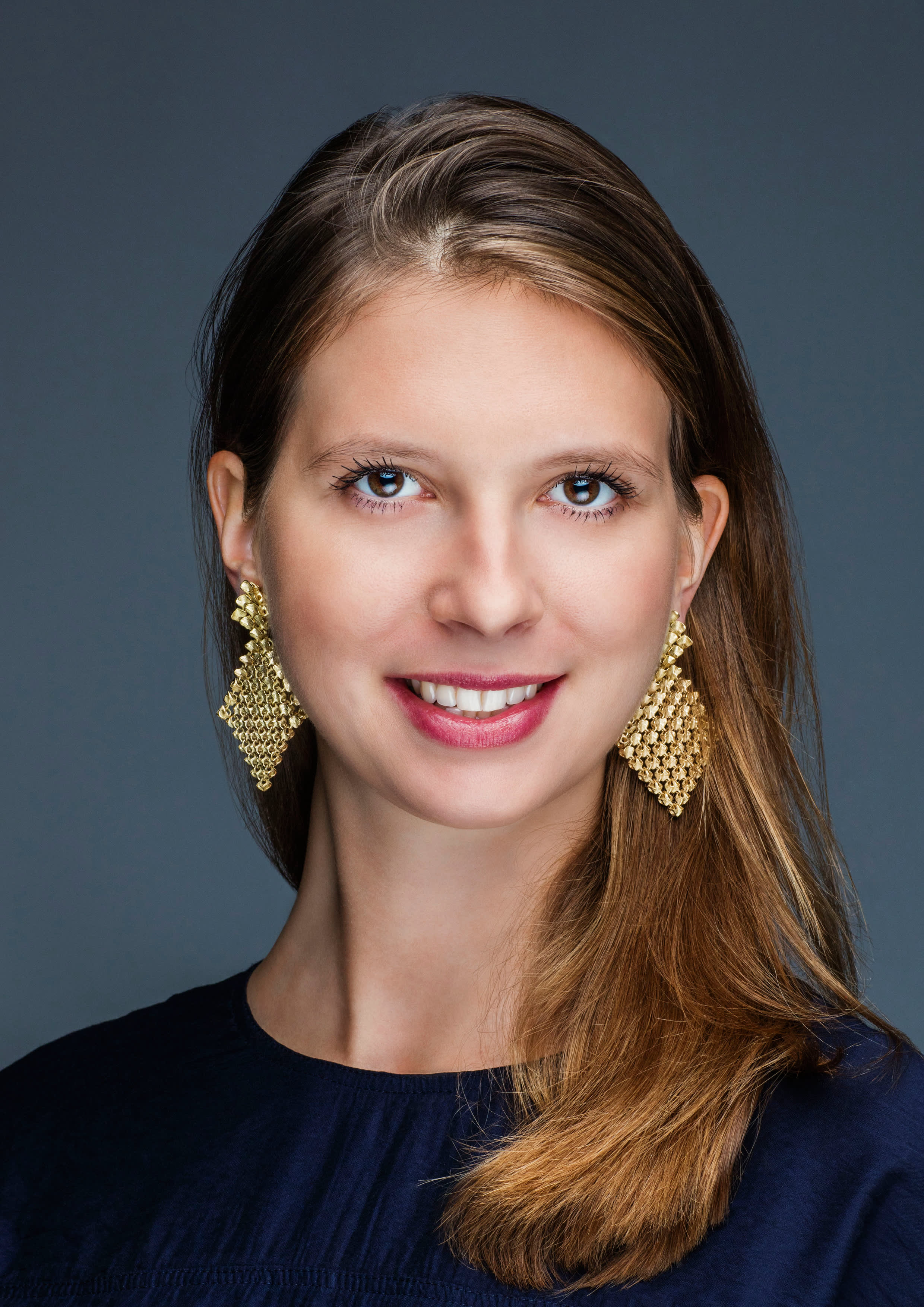 Have you always been interested in jewelry? 
I have always been interested in elegant jewelry, I loved watching my father design jewelry and loved to wear each piece, to see how it felt and how it moved. 
What have been the highest and lowest points on your journey so far? 
That is hard to answer, as with a start-up, there are highs and lows on a daily basis! However, opening our first store in Vienna in November 2018 was a definite high, as was closing the deal with our first client in Asia. Designing the Swarovski tiara for the 2016 Vienna Opera Ball was an important step in gaining more recognition. A definite low was the loss of my father this year, always an inspiration to me. 
What are the morals you run your brand by? 
Always be genuine!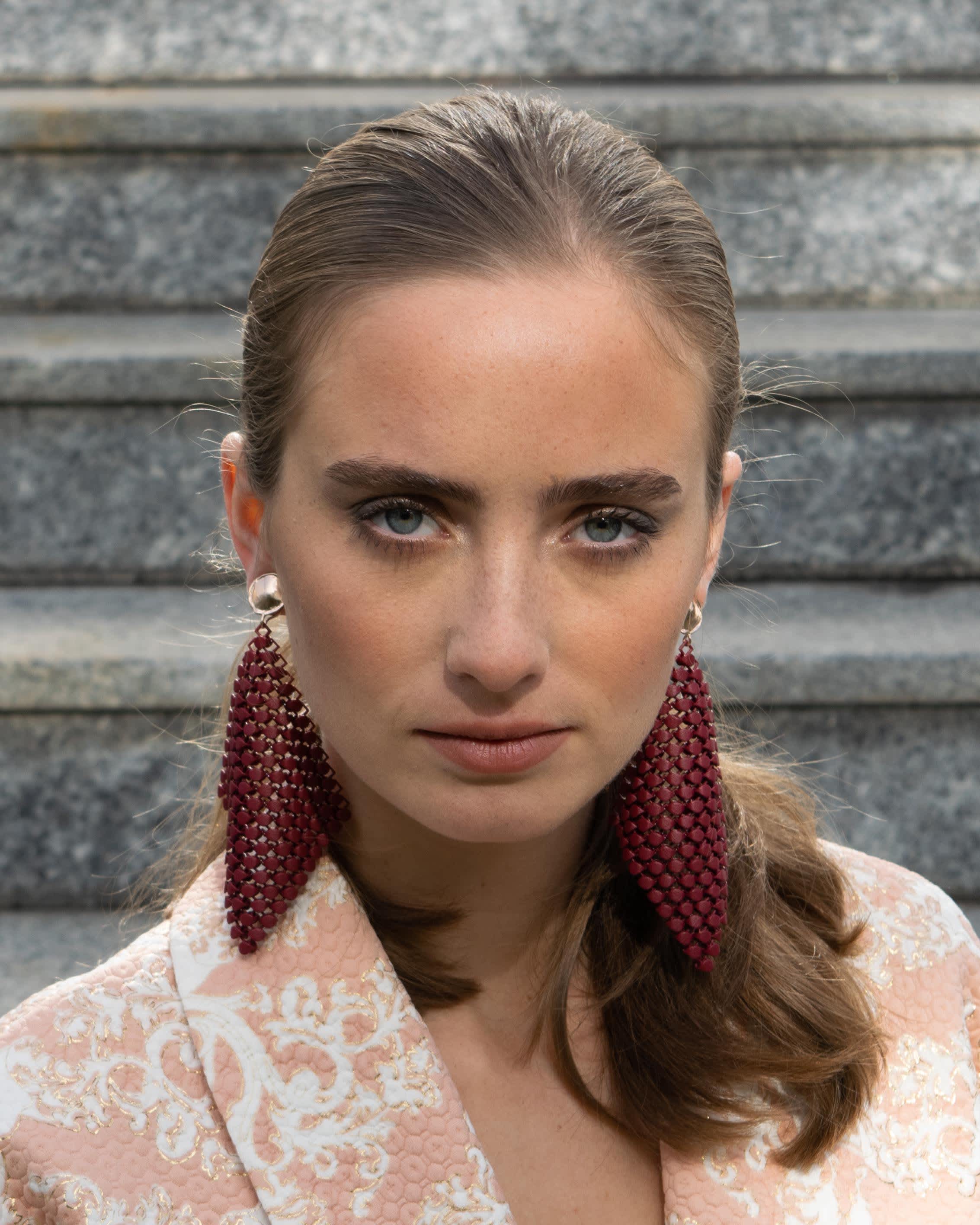 What was the inspiration behind your latest collection? 
Much of my inspiration stems from the beauty of geometric scale structures visible in nature – from how scales moves and fit together to the patterns they create. 
How would you describe your customer base? 
Affluent luxury lovers looking for something a bit different! 
Do you ever struggle to stay inspired? 
I travel a lot and find inspiration wherever I go. The challenge for me is not the actual inspiration but not having enough time to work on all the concepts I have in mind!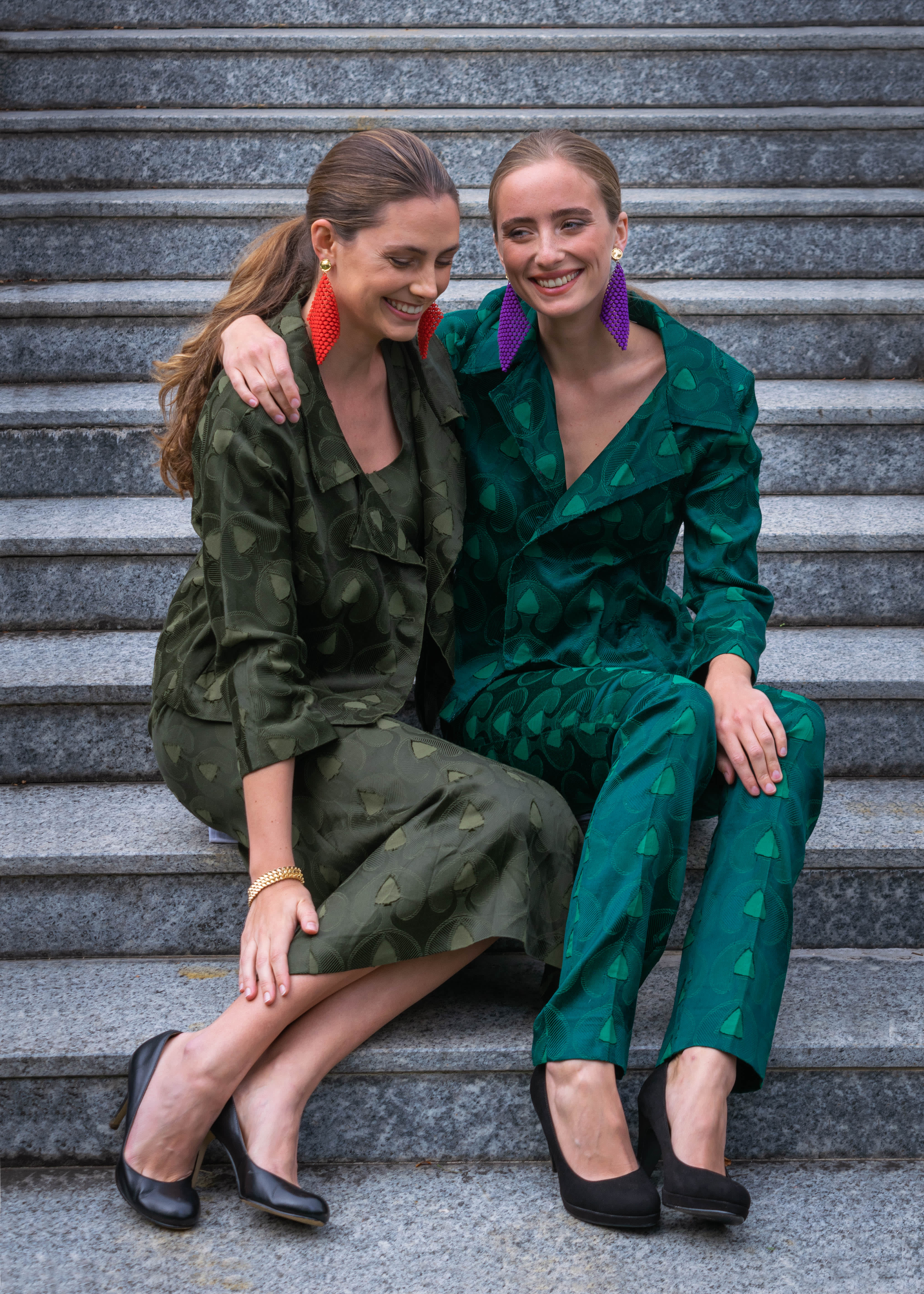 Is there anyone you would love to see wearing your designs? 
Amal Clooney 
Do you have a mentor? 
I have had several mentors along the way coming from different disciplines. Most of all there were my Architecture Professors and colleagues in London, who taught me to bring projects to reality and work hard to reach your goals. 
Is there another designer whose work you particularly admire? 
I absolutely love Pierre Cardin's geometric designs and patterns from the 70s.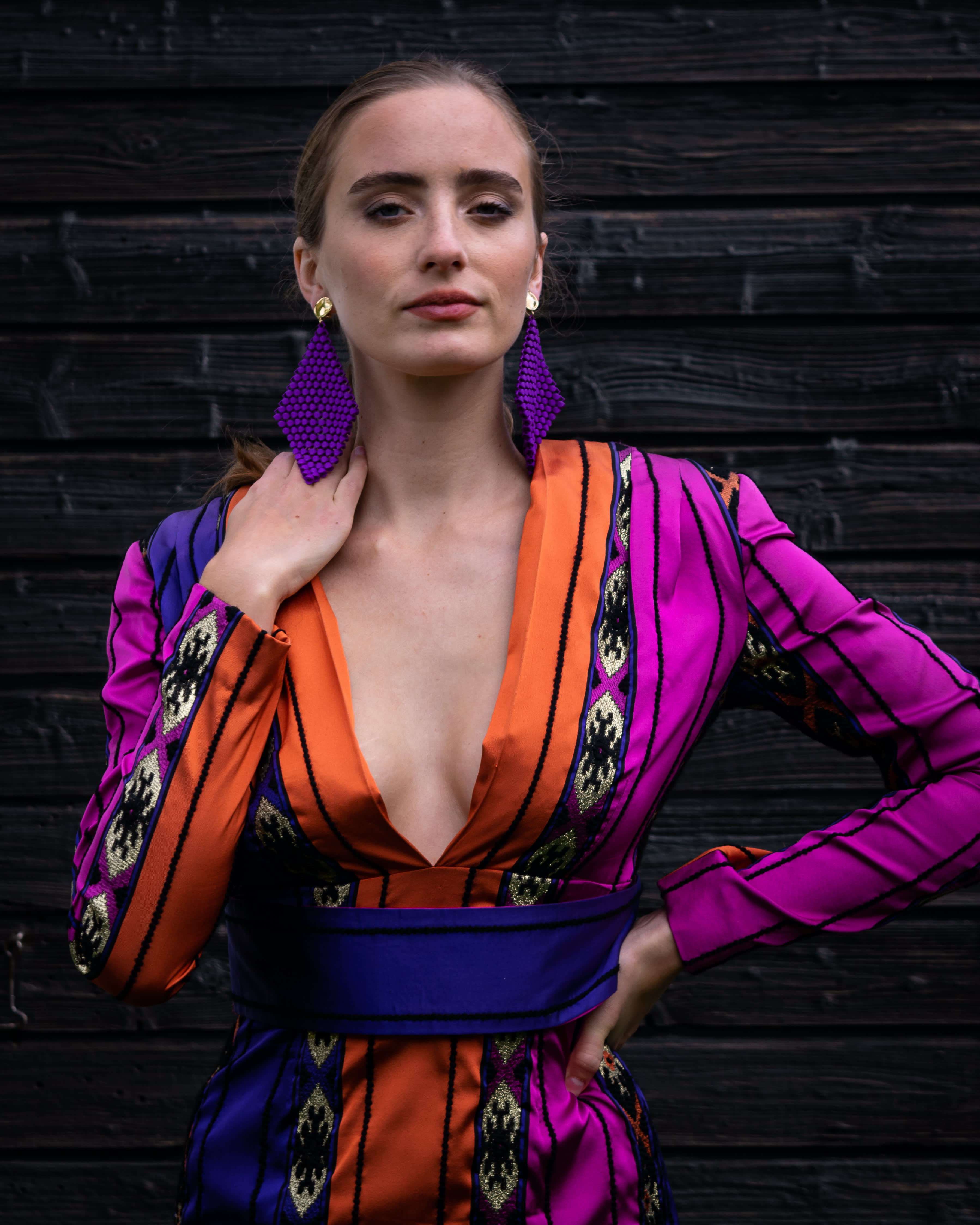 What's the best piece of advice you've ever been given? 
My Architecture Professor once said: 'If the laser-cutter doesn't work, you sit down and cut your model by hand, even if it takes the whole night. No matter how, but I want to see the results in the morning.' This showed me how important it is to deliver results and that nothing is impossible even if it sometimes seems so! 
What drew you to Wolf & Badger? 
A great curation of independent, edgy brands attracting fashion-forward customers 
Where do you see the brand in 5 years? 
In five years, I would like Boltenstern to be an internationally renowned digital luxury brand, using technology in all aspects of the value chain.