Charlotte Bird has always had a passion for jewelry, as a child she would spend hours sketching and learning basic jewelry skills from her mother. As an adult she's trained in design and began a career working in buying and product marketing roles for large global brands, but her real passion lay in her love of jewelry.  We spent five minutes with Charlotte to find out more about the brand that she's created...
How did Charlotte Bird Jewelry begin?
From graduating with a design degree the mid '90s, I went to work as an assistant buyer for a clothing retailer and worked my way through the ranks. Over the years I have worked for mail order, small designer brands and large organisations. I have worked with Philip Treacy, Kim Jones and Dirk Bikkenbergs to name but a few. Before I went on maternity leave, I was a Global Head of Lifestyle Product for a large global sports brand. Over the years I have gained a great understanding of business across the board, from issues with shipping, to launching multi million pound collections to major retailers. After having time out to spend with my son, I wanted a more flexible option. I had always held a passion for jewelry and regularly made the molds and commissioned pieces for myself and the idea for Charlotte Bird Jewelry was born. I want to create pieces that could be seen as modern classics. Classic pieces with a modern twist, sitting at the mid-market price point.
The brand was officially formed in 2015. It had long been a passion of mine but never seemed like the right time to embark, however, an inspirational presentation given by Bec Astley Clarke tipped the scales and made me decide to go for it. Quality is key for me and after a few false starts in terms of finding the right partner to work with, I took the leap and made the long held dream become a reality.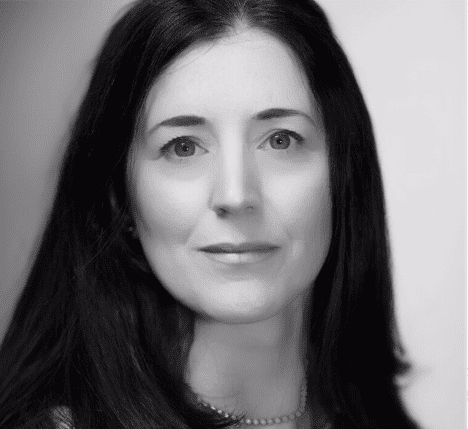 What have been the highest and lowest points on your journey so far?
Balancing home life with the trials and stresses of setting up your own business. However, seeing the images and getting feedback from people loving and wearing their jewelry has got to be the highest.
What was the inspiration behind your latest collection?
Melvin Sokolsky's bubble collection was a huge inspiration behind our current collection. His photography always features heavily on our mood boards.
Do you ever struggle to stay inspired?
No. We have a wall in the office, which is dedicated to inspiration. When we see something we like, the picture goes on and we build from there. It may get moved off and saved for a later date, but as we are constantly looking, our only problem is we currently have too much inspiration.
Where is your go to meeting spot?
We are currently in love with the Garden in Hale (Cheshire). The food is great and if the weather is good, the courtyard provides a quiet space to work.
How would you describe your customer base?
We sell to a large demographic from late teens (usually presents that have been bought), to ladies in their 60's. As a brand that focuses on creating easy to wear pieces that can be worn all day every day and mixed and matched with pieces that you already wear, the pieces that we design aren't trend based and as such appeal to a broad spectrum.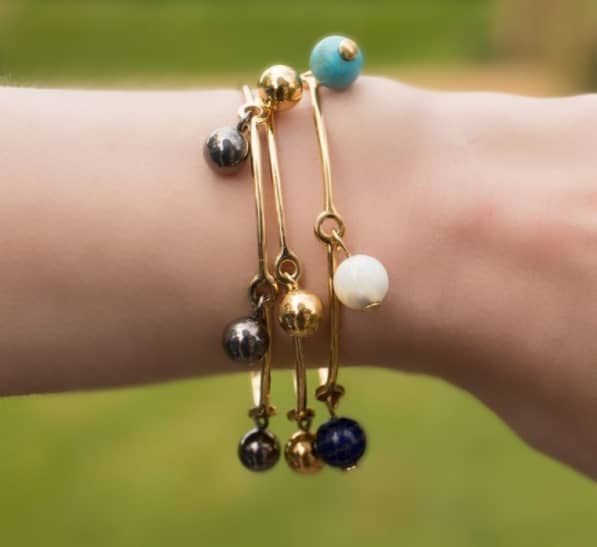 Is there anyone you would love to see wearing your designs?
Our ultimate style icon is Olivia Palermo who wore a piece we sent to her at London Fashion week in 2016.
What are the morals you run your brand by?
Made in England with a high quality and craftsmanship combined with attention to detail. Ensuring all diamonds used adhere to the Kimberley Process.
Do you have a mentor?
Not specifically. I have worked in the industry across a large product base ever since I graduated gaining a huge knowledge over the years. If I need help or a sounding board I tend to go to one on my contacts in that specific area.
What apps keep you sane?                                                                                               
This is going to sound very boring, but aside from social media and the banking app, I don't have any. With all the music and photos I have on there, there isn't much room for anything else. Plus in my down time I like to put phones and iPads away and read to help switch off.
What's the biggest style mistake you've ever made?
There are far too many to mention. However, I like to think that my Mum has to take her fair share of blame for those.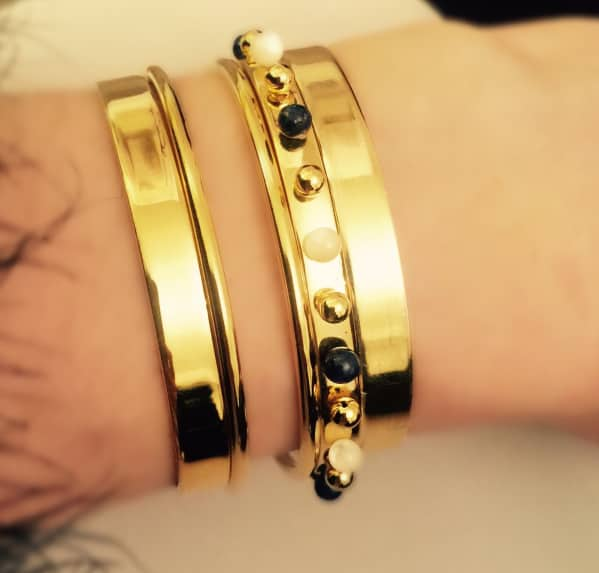 Is there another designer whose work you particularly admire?
I admire designers who stay true their routes and values. Alex Munro is a great example of this. He has built a great international business and stayed true to his Made in England, ethical positioning.
What's the best piece of advice you've ever been given?
What is the worst that could happen? If you can deal with that then what is stopping you. 
What drew you to Wolf & Badger?
It is an amazing platform for small brands and emerging talent. Its ethical values were very important. It has a great customer base and following and with the location of the stores, gives small brands the opportunity to connect with many consumers they would not normally have chance to access.
Where do you see the brand in 5 years?
With more retail and international presence. We are currently in the process of signing with a sales agent to represent us in the Far East markets, so watch this space.