Evolve is an artisan producer of organic and natural skin, body and hair products. Every product is hand-crafted using natural and organic oils, butters and natural superfoods sourced from around the world. Evolve was set up to make it easy to be healthy and green in everyday life. We spoke to Laura to discuss the evolution of Evolve.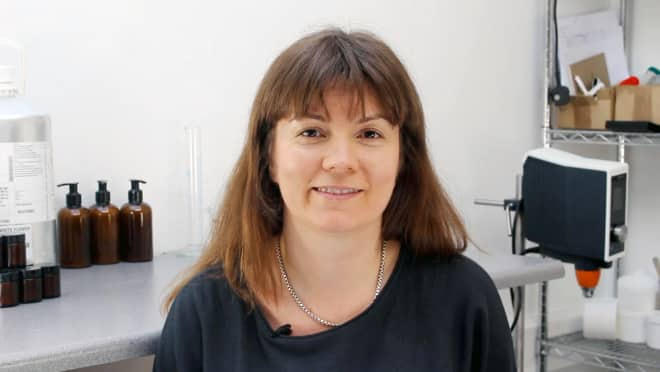 How did Evolve begin?
I've spent the past 12 years in the organic and natural beauty industry, first as the founding employee and head of development at the award-winning skincare range NUDE skincare and since 2008 I've had my own ethical cosmetic development company through which I have developed my Evolve Beauty and S5 Skincare ranges. Prior to entering the beauty industry, I worked as a management consultant, an ethical venture capitalist investing in eco and ethical businesses and I did a MBA at Harvard Business School. I was inspired to create my own natural beauty brands after helping to set up internationally renowned NUDE skincare. Drawing on my half Romanian heritage, where natural skincare is a way of life, as well as my keen interest in wellness and nutrition, I had a vision of a range which would make being healthy and green a little easier every day. My passion for the best nature has to offer has taken me as far as the Amazon rainforest looking for superfoods and natural actives to make the most effective skincare range possible. I intensely research each and every ingredient that goes into the products and hand blend the essential oil based fragrances personally.
Have you always been interested in the beauty industry?
I have always been interested in making ethical business mainstream, and my love for natural living came from my Romanian grandmother, with whom I spent many hours making products when I was little.
How did you begin to develop your products?
After having created Nude Skincare, I decided that I wanted to do the same but for myself! I used cosmetic contract manufacturers for a few years at the beginning but when visiting the labs I was always tempted to "get my hands dirty" and have a go at mixing the ingredients myself!
What have been the highest and lowest points on your journey so far?
The highest point is most certainly coming up with an incredible anti-ageing serum which works as well as the synthetic / conventional equivalents but at a fraction of the price: Hyaluronic Serum 200 and see it become an absolute bestseller all over the world. The challenge was to make sure that our serum would be credible enough to be adopted by ageing-skin concerned organic customers, and effective enough to really stand up to synthetic ranges.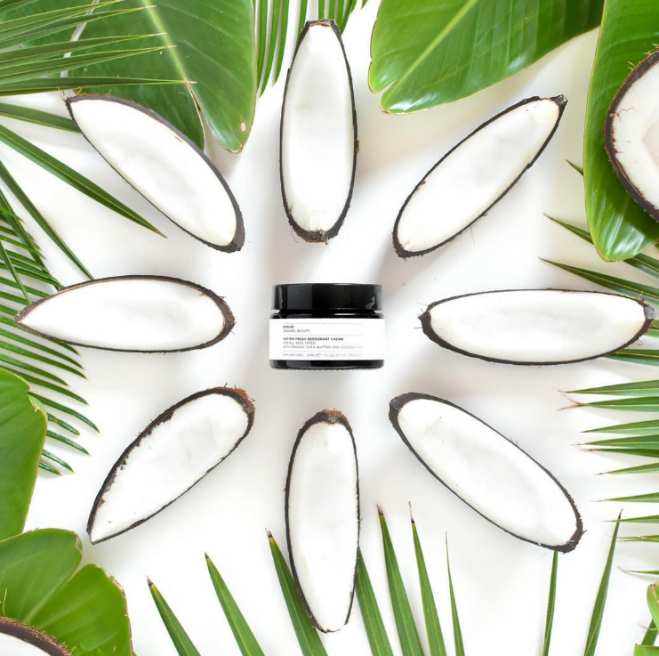 How would you describe your customer base?
Originally our customer base were mostly people who prioritise natural living as a way of life. They are still our core customers, but we increasingly see more mainstream customers becoming interested in natural and organic beauty as awareness of the benefits grows.
What do you do when you are feeling uninspired?
Well luckily, I don't really know the feeling of being un-inspired!! What certainly kicks my brain cells in action is discovering new ingredients and working out what we can do with them, and speaking to our customers to work out what needs we can fill for them. I also love meeting new people and learning about the latest developments in beauty.
What is your (evening) skincare routine?
I firmly advocate a 'less is more' approach. In the morning, I splash a bit of water on my face and if my skin feels a little oily I wash with Evolve Fresh Face Cleanser before applying Evolve Hyaluronic Serum and Evolve Miracle Facial Oil. In the evening, I cleanse with Evolve Gentle Cleansing Melt and apply Daily Renew Facial Cream. Once a week I exfoliate and have a thorough cleanse with Evolve Radiant Glow Mask.
What's different about your products?
Our products are formulated with the highest possible concentration of Organic ingredients, combined with some very high tech, efficacy tested effective actives such as Hyaluronic Acid and natural Peptides making the range not only a pleasure to use but incredibly effective on all skin types.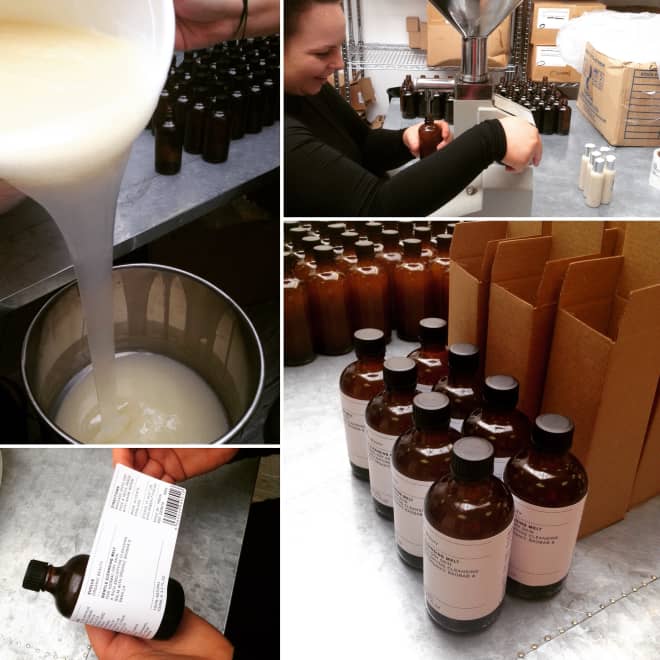 Why is using natural/organic ingredients in your products so important to you?
Non organic / natural products are packed full of chemicals – you really don't want your body to absorb toxins! Organic products are better for your health. They are also better for the environment – no nasty chemicals going down the drains.
What is your go-to product from your range?
Hyaluronic Serum 200!! It is our bestseller and rightly so! Customers swear by it, often telling us that it is taking years off their face… I use it in combination with our Miracle Facial Oil or on its own when the weather is warmer and I don't want to overload my skin with any rich products.
Do you have a mentor?
I don't have a formal mentor but I have learnt a lot from lots of people in the beauty industry who have generously given their time to me. It is a very collaborative industry!
Is there another brand whose work you particularly admire?
I have always seen Pai Skincare as an inspiration - they are a few years ahead of us development-wise but it is great to see independently owned women led brands doing so well. 
What drew you to Wolf & Badger?
I really admire the quality of the brands on offer and the simplicity of the design which appeals to the Evolve customer. I think Evolve is a very good fit with the Wolf & Badger philosophy and ethos.
What's next for your brand?
Lots of new products in the pipeline and hopefully growing our business in the UK and beyond.