Gizelle Renee is a British bespoke glove company that creatively merges demure designs with innovative luxury fabrics. Gizelle began drawing gloves in 2009 from the perspective of an artist, rather than as a functional accessory, as she recovered from malaria following voluntary work in Ghana. Gizelle then spent her time setting-up the fashion label, and what was to become 'Gizelle Renee'.
As a self-taught seamstress, Gizelle worked on making anything from cushions to curtains, learning to live and breathe textures and materials and how they can work together; one of the hallmarks of the Gizelle Renee brand. Whilst questioning 'where would you find a beautiful pair of luxury gloves?' it was realised that there was no fashion glove brand to reference. Gizelle left employment in 2010 and founded the luxury British Glove company, Gizelle Renee. By putting her name to the Gizelle Renee brand it would be a part of her from the onset, inheriting her individual style, integrity, and the promise to deliver world leading glove designs. Gizelle Renee recognised the need for a high end luxury British glove brand that prides itself on making handmade gloves of the highest possible quality. Not just any gloves: fashion gloves.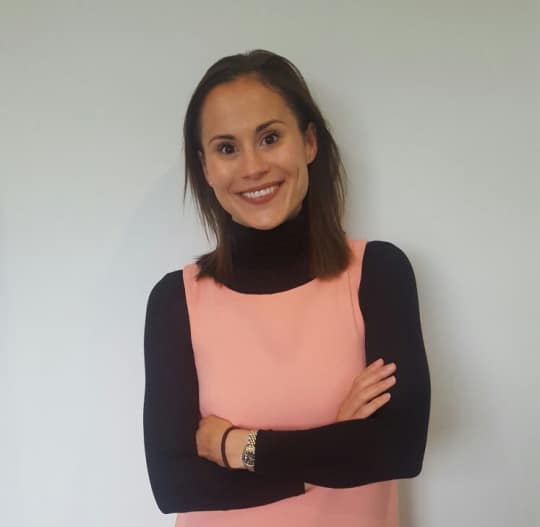 When Gizelle Renee first began, she had five drawings of different gloves and set about finding a manufacturer that could turn them into functional, elegant and intimate accessories. It took ten months to recruit her Glovers; all of which use old artisan techniques which are top secret to the brand. Whilst most gloves have two pieces of leather to the back and palm of the hand, Gizelle Renee gloves are rolled and skilfully made by hand, carefully sewing leather and fabric together, gracefully adorning a customer's hand.
The brand started with five glove ranges and now has a proud library of twenty female and four male with another three to be released this year, and a range of woollen gloves made from premium cashmere, angora and merino wool.
The creation of a Gizelle Renee glove takes a year. From the initial concept and design of a new pattern, to sourcing the materials and hand-making the samples, each pair is a work of art that they are proud to share. Every glove you buy is a one-off piece that not only has been hand-selected for its distinguishing detail, but the artisan designers also match the leathers to an array of fabric embellishments and linings to create a truly bespoke, unique glove. Attention to detail is never lost, and each pair of gloves are sold with a bespoke glove-bag, individually sewn and created by the very same seamstress who helped Gizelle Renee when she first founded the company.
We spent 5 minutes with Gizelle to get a glimpse inside her world...
Have you always been interested in fashion?
Yes, always. I have always had a very unique style and eye. I adore fashion and making things and it's always been a massive part of my life. Anything artsy – hair, clothes, home décor, flowers… I love it all.
What have been the highest and lowest points on your journey so far?
They were at the same time. I had a shop at Somerset House for eight weeks in 2012 alongside some of Britain's most iconic British brands and did phenomenally well. However, whilst the product was perfect I realised by surrounding myself with luxury brands in that environment – the branding was very wrong. I needed money to build the brand, market the concept and put together the design to reflect the product, something at the time I did not have much of. So I had to return back to paid work and started looking at what other avenues I had for raising funds. A huge success made me realise my flaws and that hurt. But I wanted to do it right- so I decided to put my dreams on hold until I raised the cash.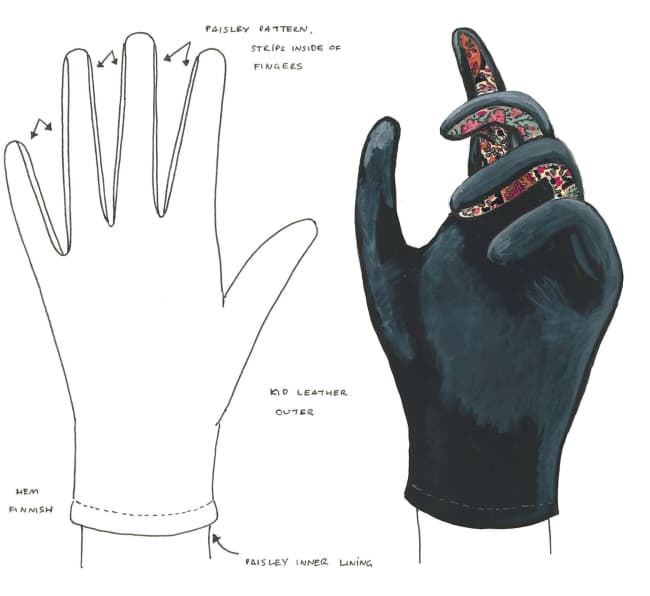 What was the inspiration behind your latest collection?
Feminism. As a mother, wife and someone trying to grow a career in the fashion industry I wanted to make gloves that a woman can put on and instantly feel beautiful, powerful, sexy and stylish. I wanted to create a perfect accessory to finish off an outfit and to tell a story. Our hands are the very things we carve our life with, we hold our kids with and we show people we care with – why not dress them like we do everything else? That became my motivation.
Do you ever struggle to stay inspired?
No, never. I fall in love with anything that is truly raw. Especially people. People Inspire me. Every customer and every hand has a story to tell. Matching gloves to people is my life's calling. I want my next tattoo to be a train. Life is like a long train journey; people get off and on but if you take your headphones off and stop and talk to those people getting on and off your train, you will find your journey most exciting. My life is full of inspiration because I learn about the things I love; they tell me who I am. So if I every get lost on my little train and need inspiration, I just think about the things I love.
Where is your go-to meeting spot?
I can't tell you that because otherwise it won't stay a secret! But put it this way…it's a coffee shop, underground in Soho. And it does a great brownie…
How would you describe your customer base?
Mainly women (some men) ranging from 30-70 years old. I'm starting to see the younger generation buying which is a sign that my gloves are being recognised as fashion forward rather than just functional.
Is there anyone you would love to see wearing your designs?
Yes! This one is a no brainer for me. Victoria Beckham. She is iconic, classy, edgy and someone who is an avid supporter of other women.
What are the morals you run your brand by?
Integrity in the brand, passion for the creation and love for the customer. That's my little triangle.
Do you have a mentor?
No but I network and ask a lot of questions. I am always asking questions and always wanting to learn more.
What apps keep you sane?
My head works visually. So Instagram for me is everything.
If you could only wear one piece from your collection, what would it be and why?
I would wear the Bega driving glove. I wrote in my look book this year, 'It's not about the Little Black Dress; it's all about the Little Red Glove' …and my oh my do heads turn in those sexy little numbers!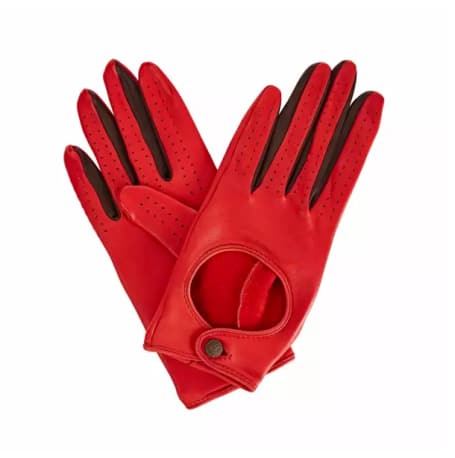 What's the biggest style mistake you've ever made?
I'm not sure what was worse, you can choose:
Shaving my hair off with a BIC razor.
Letting my friend pluck my eyebrows into a line thinner than a ball point pen.
Is there another designer whose work you particularly admire?
Yes, two people. Victoria Beckham and Sarah Burton. Victoria Beckham's ready-to-wear line is incredibly accessible, clean, demure, elegant and fun. Its easy to wear, edgy but not over the top. I love the materials that are used and I am particularly in love with her oversized clothing designs which I find very beautiful.
I love Sarah Burtons attention to detail. The embellishments and the juxtaposition of materials that make her pieces absolutely stunning. I could sit in a room with Alexandra McQueen collection for a year and never get bored.
What's the best piece of advice you've ever been given?
That it's okay to feel scared.
What drew you to Wolf & Badger?
The incessant support they show to new designers. I tried for three years to get into Wolf & Badger and feel so proud to be a part of the brand. The workers there are committed to the designers and what we do and it makes me feel supported. I love team work and I genuinely feel that we are in it together. We all want to make it work and grow the brand from the root up. I have no doubt that Wolf & Badger will be a part of my success story.
Where do you see the brand in 5 years?
I will be London's first luxury glove brand, internationally. The aim is to open a little shop where you can come and enjoy a glass of vino with a pair of gloves…yummy.