Founded by knowledge, guided by alchemy and inspired by nature. Inlight skincare 100% organic, synthetic free and captures the pure and vital power of botanical ingredients to regenerate the skin and uplift the soul. Each product is affirmed by its own alchemic symbol, inspired by nature, bringing beauty to life' say Dr Mariano Spiezia, Inlight's formulator. We spent five minutes with Dr Spiezia to find out more…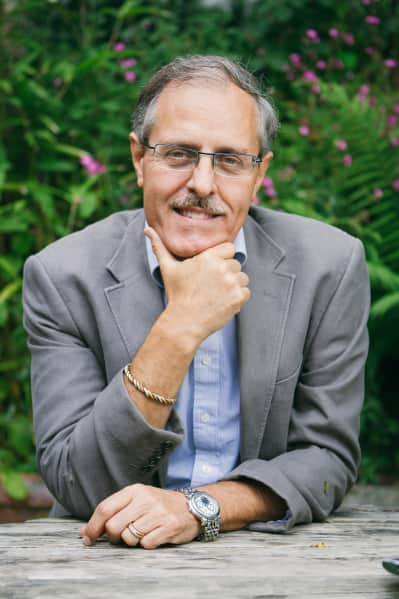 How did your career begin?
I have a medical background and worked for many years in the Emergency Departments in Italy prior to moving to Cornwall in 1998. I have always had a passion for nature, beauty and wellbeing. In fact, when in Italy, I also founded and ran a detox centre, after which I decided to focus my study and research on homeopathy and herbalism. Nature has all the answers if we listen and Inlight skincare products are the result of my listening.
What lead to the creation of Inlight Skincare? 
In my holistic approach to health, I wanted to offer products that could help on both inner and outer levels: bringing beauty to life by capturing the vital power of natural ingredients to regenerate our largest organ (the skin) and uplift the soul. The first step was to create formulas that work not only on, but with the skin, respecting and supporting its physiology.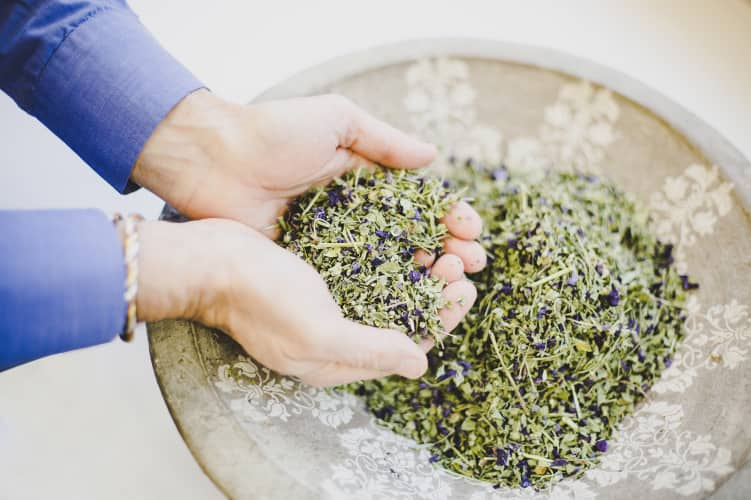 Have you always been interested in the beauty industry?
I have always had an interest in natural products which act to restore health and therefore help us feel and look better.
How did you begin to develop your products?
I originally started making therapeutic ointments for my patients, then a journalist suggested I try and make a powerful cleansing balm and the rest is history!
What have been the highest and lowest points on your journey so far?
The journey itself has been incredible; to have a vision and put it into practice to benefit others is very rewarding. Every business has difficult times, too; we even went through a fire that destroyed everything within minutes in front of us, but this is just part of the growing process.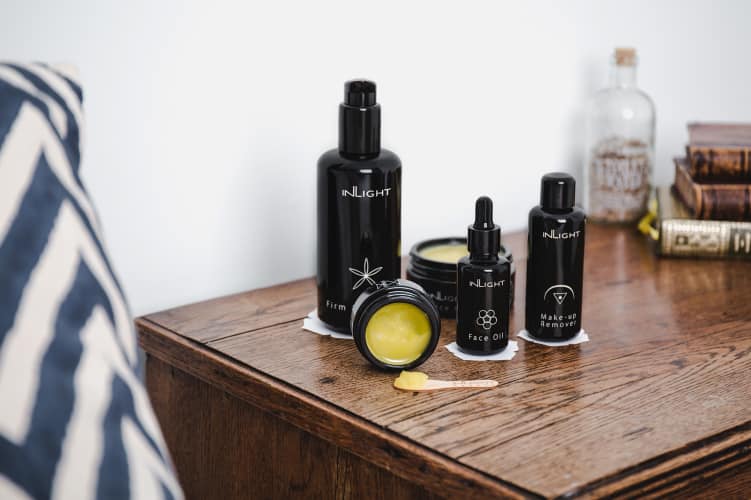 How would you describe your customer base?
Our customers are people who care for themselves and the environment and read labels on products! They are indeed demanding and choose our products for purity and performance.
What do you do when you are feeling uninspired?
I take a walk on the beach and listen to the ocean. I am lucky to live in Cornwall, you are never far from the ocean, a field or a woodland! I also practice meditation and yoga regularly which helps keep the inspiration fresh.
What is your evening skincare routine?
I use Inlight Face Cleanser, Floral Tonic and just a few drops of Face Oil for Men.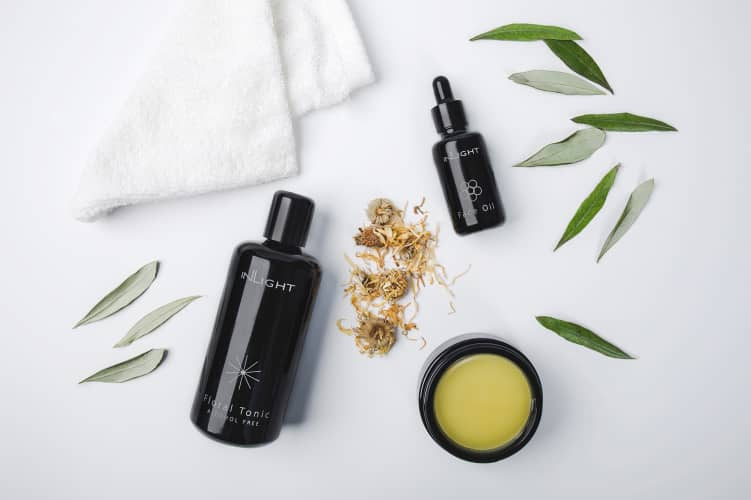 What's different about your products?
Science, know-how and alchemy are at the heart of the Inlight production. I have developed some special techniques which enhance the vitality and performance of all the ingredients I use, too.  
Why is using natural/organic ingredients in your products so important to you?
I believe that only nature respects the nature of our skin. I choose only 100% organic certified ingredients. This ensures that the final products are in no way harmful to you or the planet and they certainly are more wholesome and beneficial.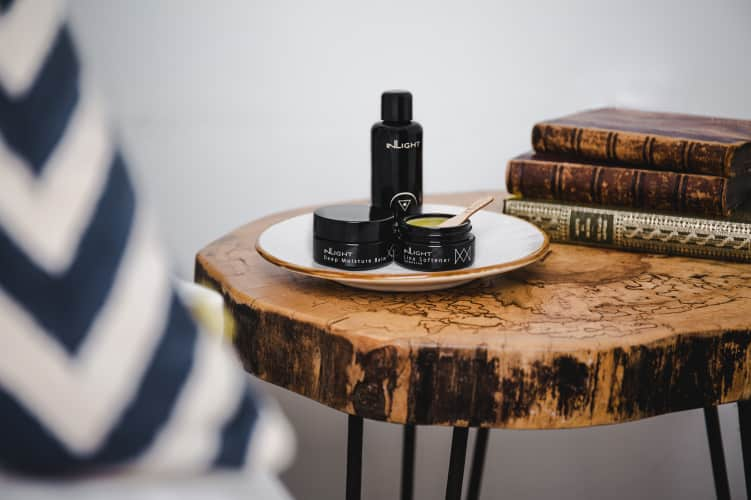 What is your go to product from your range?
My new favourite and recently launched Face Oil for Men.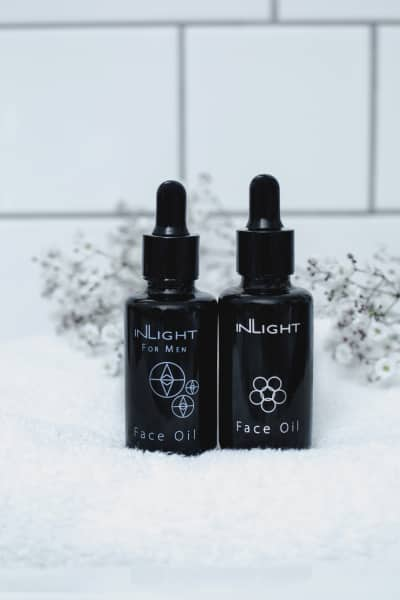 Do you have a mentor?
I spent some years with a spiritual master who opened up the door to a deep understanding of myself and of nature.
Is there another brand whose work you particularly admire?
My admiration goes to all the companies with a soul who strive to produce the best they can to make others happy and healthy. I am sure with this same aim, we can all work together towards a better life.
What drew you to Wolf & Badger?
We really liked the designer-led approach which reflects both the creativity and artisanal production of Inlight Beauty, where each and every product is made by hand in our own workshop.
What's next for your brand?
There is always room for improvement so I never stop my research and I am experimenting with some new ingredients at present for more specific areas of the skin. We are excited at the imminent launch of Herbal Tea Fusions that I have formulated to work in synergy with Inlight skincare. The future is for artisanal excellence so I can see our brand growing fast.