Izabela Felinski  is a luxury handcrafted embroidery brand, representing a unique combination of the best quality Swarovski crystals and exceptional color palettes, expressed in a range of fashion accessories you can wear from day to night. Born into an artistic family, the designer and architect Izabela Felinski names fashion as her first love.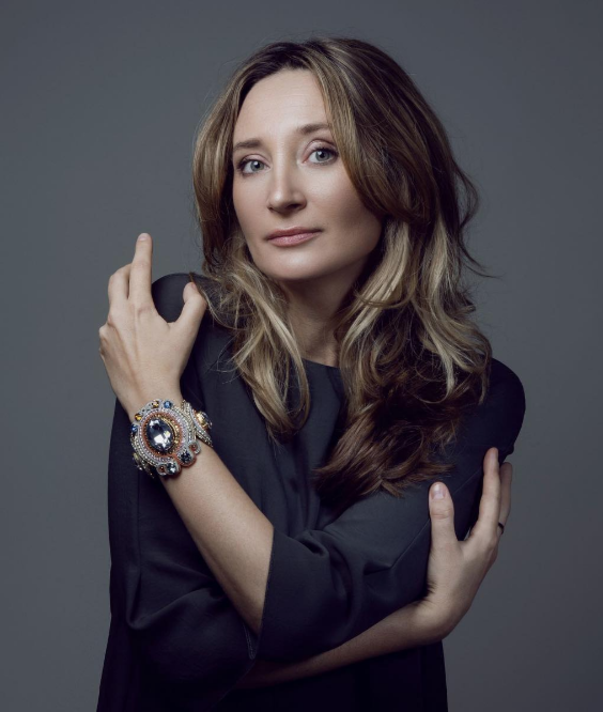 How did Izabela Felinski begin?
I was born in Poland and grew up by the Baltic Coast in a town called Slupsk. I was always the adventurous type and just after I got married, still in my early 20s, we packed our bags, packed our son and started to move around. We have since lived in Czech Republic, England and eventually landed in beautiful Perth, where we finally settled in and made it our home. When I left school, I studied architecture and got my Master's Degree in Urban Planning and Architecture. However, I never fell in love with it as much as I fell in love with fashion design. I officially launched Izabela Felinski in 2017, but this was preceded by more than a year of hard work perfecting the designs, working out the manufacturing agreements and supply chain, and thousands of other elements to make it come alive. My architecture background forms the basis of my creations because it's all about colors, texture harmony and usability. Creativity has always been in my blood. I was born into a very artistic family and my parents are both artists and art teachers. I was raised in a home where painting, drawing or experimenting with different art forms was so natural to us like breathing, for me the only path in life was the creative one.
Have you always been interested in fashion?
I used to keep up to date with what was happening in the world of fashion since I was a little girl. I do like to keep up to date with what is current but right now it does not influence my designs too much. Fashion is my love and passion but I am not a trend follower as such. I strongly believe in timeless designs, rather than a short-lived, passing trend. As we grow older, our style matures with us. Right now I know where I am in life. I know what I want and what I like and I express this through my creations.
What have been the highest and lowest points on your journey so far?
I love working with best quality, luxurious materials to create designs that are timeless, bold yet soft and feminine. From the beginning I fell in love with Swarovski Crystals, I knew I needed to find the right environment to complement their soft, feminine side. So, it was super exciting when Swarovski made Izabela Felinski a branded partner when we were still in the early design phase. As a new designer, it is hard to keep going and make it happen.  One can set the business up in a business plan but the real-life execution can take time and test one's patience and self-confidence.  I do have plenty of low points but I know that tomorrow is a new day and fresh start.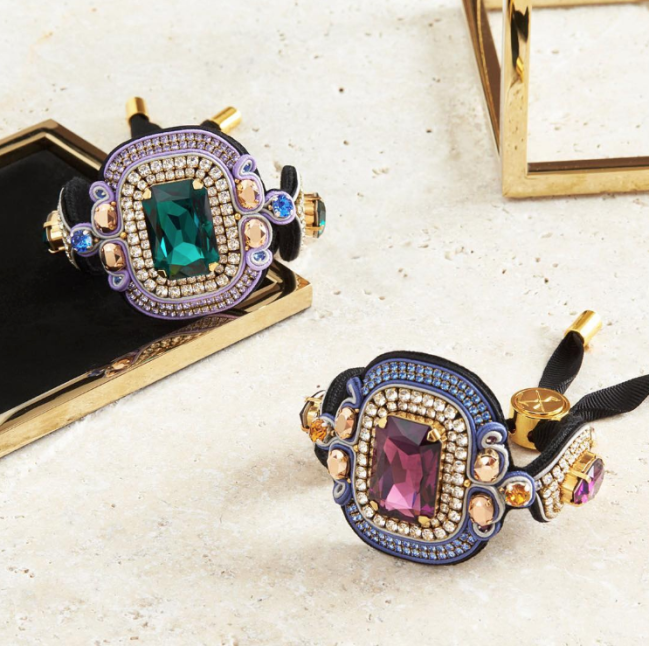 What was the inspiration behind your latest collection?
It may sound like a cliché, but I find inspiration everywhere. I first connect with colors then with the shapes that surround me. From there I can visualise the first iteration of design in my mind's eye. My collection comes about from this deep inner feeling that I need to design and create something beautiful that will make women look and feel glamorous, chic and surrounded by luxury. Every woman can make a statement and wear my creations at any time without needing a special occasion or having to dress up.
Do you ever struggle to stay inspired?
My biggest struggle is not with staying inspired but picking the right creative idea that can come to life and align with the clear vision I have for my business.
Where is your go-to meeting spot?
Good coffee is a pre-requisite for a good go-to meeting spot.  My studio overlooks the Swan River and is a favourite go-to spot for me.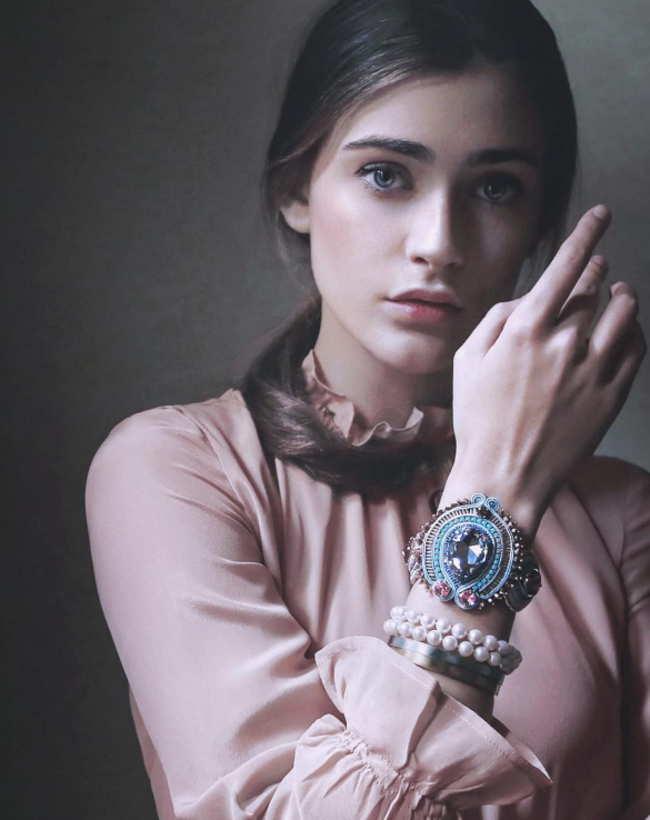 How would you describe your customer base?
Strong women with strong personalities with high expectations, looking to make a statement. The beauty of my creations is that you can wear them any time without needing a special occasion or having to dress up. It fits the little black dress, the tailored white shirt and black pants combination or the casual denim and t-shirt combination. My customers can be more extravagant even whilst wearing casual denim and t-shirt.
Is there anyone you would love to see wearing your designs?
Olivia Palermo is my muse and inspiration. I admire her for her personal style and the woman she is. In the moments that I am not designing with myself in mind, I am certainly designing for what she stands for. Olivia is not just a beautiful woman but represents everything that I stand for – independence, good style, creativity and balance in design. She is an entrepreneur too. I love her ability to match shapes, textures and colors in a very eclectic way but very balanced way. She always looks stunning and stylish.
What are the morals you run your brand by?
We treat the Izabela Felinski team as part of the family. Our morals and values are to be fair and treat everybody with respect and dignity.
Do you have a mentor?
I am looking for the right mentor that will be able to push me into areas of business where I have more to learn but also understand the complexities of working with creative designers. A role model for me in the fashion business is Ericson Beamon with her handcrafted jewelry and eclectic style. 
If you could only wear one piece from your collection, what would it be and why?
This is a very difficult choice to make.  It is similar to asking a mum to choose which child is her favourite.  But if I have to choose, I like the simple elegance, shape and colors of my chic collection. It's very Parisian which reflects my European heritage.
What's the biggest style mistake you've ever made?
Making style mistakes is all about learning and growing.  Fashion is meant to be fun, and laughing and learning from the mistakes we make. I have learned that trying to be someone that I am not, never works.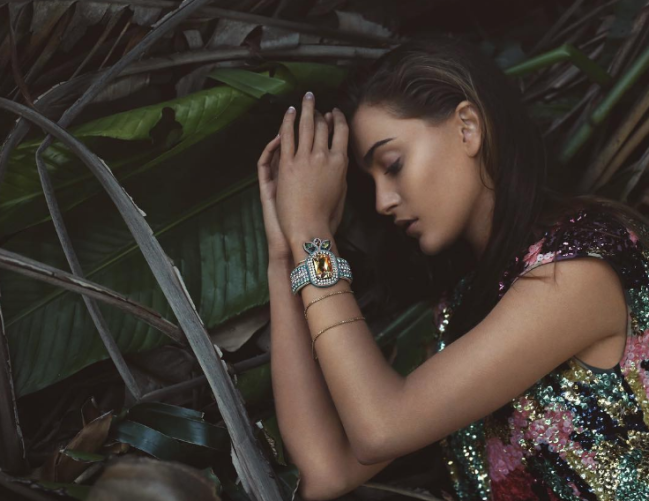 Is there another designer whose work you particularly admire?
I think it will be untrue to only mention one or two specific names, because it is a very long list. Starting from some very well-known names through to the less known ones. But each of those artists inspired me in completely different way and from different perspective to help me to perceive world, people and art from different angles. Tory Burch is a role model to me for her personal style.
What's the best piece of advice you've ever been given?
Believe in myself and be myself.
What drew you to Wolf & Badger?
Wolf & Badger supports new designers starting out on their fashion journey.  They are open minded to new ideas and designs that are not yet popular but has future potential to be successful. The opportunity for Izabela Felinski to work with Wolf & Badger gives our brand more exposure but also shows a vote of confidence in our designs. 
Where do you see the brand in 5 years?
I have a clear vision where we want Izabela Felinski to be in 5 years.  We want to expand our crystal embroidery technique to other fashion accessories such as shoes, bags and even home decor. We want people to recognise our brand and style in the same way as they recognise Missoni or Bottega Veneta.