London Velvet was created for the girl who dares to be different. Impeccably crafted with a stylist's eye for detail these beautiful handmade accessories will take you effortlessly from day to night; the Dorchester to Dalston. London Velvet was created to reflect individuality, their design philosophy is simple; to look good it must feel good; carrying a London Velvet bag is an experience for all the senses. We spoke to Marina and India, the design duo behind the brand to get a glimpse inside the accessories label.
How did London Velvet begin?
Both working woman in London, we know whats its like to be running all over the place and the test of having things with you need. Marina works in the tech industry, based in Shoreditch, India works on the redevelopment of the Battersea power station. We have been friends since they were born!
Have you always been interested in fashion?
Always!
What have been the highest and lowest points on your journey so far?
The highest points are working with your best friends designing beautiful products that people love.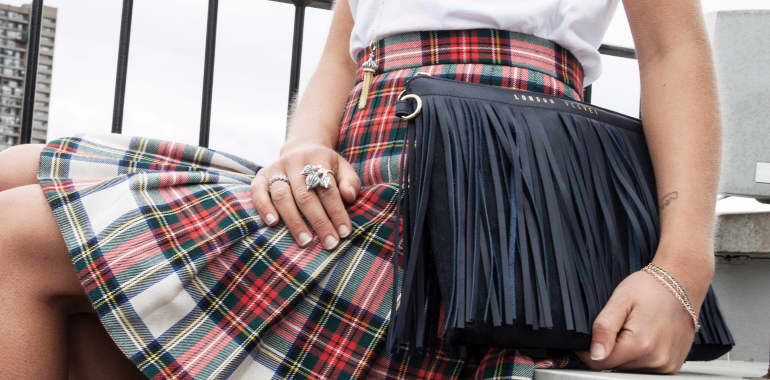 What was the inspiration behind your latest collection?
Combining practicality and style.
Do you ever struggle to stay inspired?
There is inspiration everywhere, we are both obsessed by travel and finding new things.
Where is your go-to meeting spot?
Little House, Mayfair.
How would you describe your customer base?
Working women who want bags for whatever life throws at them!
Is there anyone you would love to see wearing your designs?
A whole list of people! Whitney Wolf - CEO of Bumble is about the coolest woman there is!
What are the morals you run your brand by?
Be kind.
Do you have a mentor?
Yes we have a couple!
What apps keep you sane?
Wunderlist and no one would get anything done without Dropbox.
If you could only wear one piece from your collection, what would it be and why?
The rucksack because it carries my whole life (laptop, gym kit, whatever).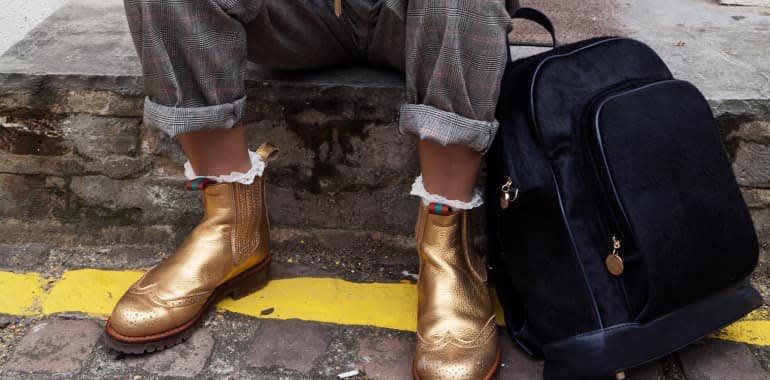 What's the biggest style mistake you've ever made?
Rushing into things.
Is there another designer whose work you particularly admire?
Danselente.
What's the best piece of advice you've ever been given?
You've got to start somewhere! Also have a partner with different skills who you respect and admire.
What drew you to Wolf & Badger?
The diversity of brands and its incubating nature.
Where do you see the brand in 5 years?
Everywhere - but really we want to have a shop where people can come and be part of the brand. We want it to be a lifestyle! #VelvetGirls