Silou London is a luxury activewear brand utilising the most technically advanced textiles and innovative pattern cutting. Designed for movement and inspired by the body's silhouette, Silou's carefully curated multi purpose collections are redefining activewear. With elevated functional apparel and a mindful approach to manufacturing, Silou is bridging the gap between function, aesthetic and sustainability. We caught up with Tatiana to learn more about bringing a touch of luxury to activewear.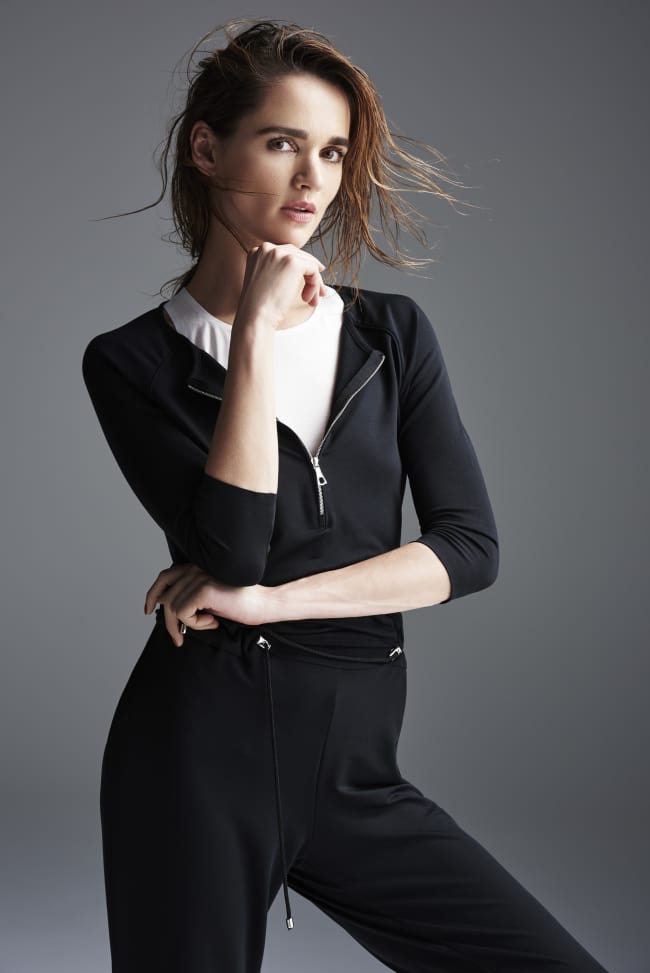 How did Silou begin?
I first studied management at university in Russia before leaving home to work as a fashion model. I lived in Paris and Milan but found my true home in NYC. I had the pleasure to work as a model for ten years including clients such as Victoria's Secret, Calvin Klein, Ralph Lauren, Oscar De La Renta, Givenchy, Bottega Veneta, Etro and Alberta Feretti. I could also add Vogue, Allure, Bazaar and other fashion titles to my modelling career. I always knew I would start my own business so once my children were grown up enough, Silou London was born. A project ignited by my passion for everything active including sports and yoga, and inspired by the lifestyle that the modern-day woman leads. The idea to start the brand came from my love for yoga and fitness. As an active mum, sportswear is my everyday uniform and I found myself looking for an elegant high quality active wear that I could live in every day. The idea didn't just dawn upon me one day, it had a long gestation period of nearly four years. I started with a thorough marketing research followed by gathering hundreds of samples from the racks of potential competitors. References, ideas, fabrics - all of it rapidly filled up the rooms of my house. Style and performance without compromising femininity, diversity, sustainability were the key points in building the collection.First sketches came to life on the kitchen table, that's where I held most of the meetings for the first few months. Our small team is now growing as we plan for expansion.
Have you always been interested in fashion?
I have loved fashion ever since I can remember. Working in fashion always felt quite organic to me. There is an endless field for inspiration there and I find it fascinating how quickly it reacts to the changes in the world, in society and in politics.
What have been the highest and lowest points on your journey so far?
We've been lucky within the first few months of launch, we already had repeat customers who keep on coming back to us.  This highlighted to us what we were being valued for and it was very rewarding. I always get excited when the long process of idea transformation lands in our studio in a form of a new design. Every bit of the creative process is a pure joy to me. Managing our manufacturing partners and lead times have been challenging to say the least. Manufacturing is a lengthy painful process so I would say that's what makes me most frustrated.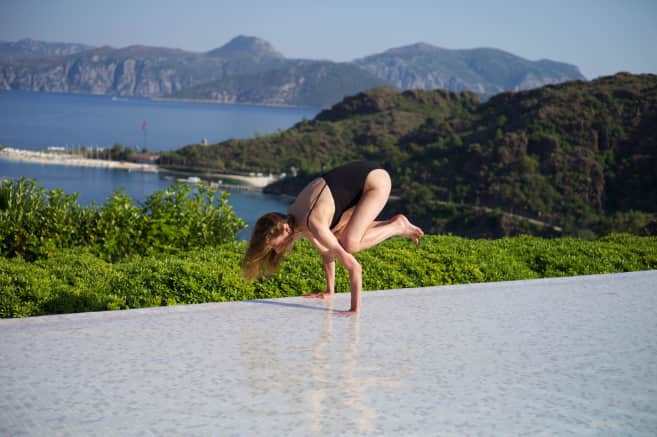 What was the inspiration behind your latest collection?
Spring 2018 riffs on classic sport silhouettes. Looking at the shapes of the silhouettes and the outlines the garments make against the body. The fabrics are sourced from the most technically advanced mills in Italy. Designed for movement, the collection is multi - functional yet season-less. Utilising innovative pattern-cutting - every detail is considered and rooted in the function of the garment. It's technical without being aggressive and feminine but not precious. The clothing is designed to move and sweat in but fits within the rest of your wardrobe.
Do you ever struggle to stay inspired?
I had a moment of doubt in the beginning of this journey when I faced the first hindrances and realized that starting business isn't necessarily the most romantic affair. Now, I don't struggle to stay inspired, I find inspiration in art, in music and in the people I work with. Strong, kind, intelligent and beautiful women that I am surrounded with continue to inspire me everyday.
Where is your go-to meeting spot?
We are very much about balance and embracing a healthy lifestyle at Silou HQ. You can find us catching a yoga class before work and ending the day with a glass (or two) of champagne to celebrate a success. We are also big believers in a flexible working lifestyle with work from home days as long as our work gets done. Our lovely office and showroom is based in the heart of Belgravia. You can book an appointment to see our collection at our showroom online:  https://siloulondon.com/contact/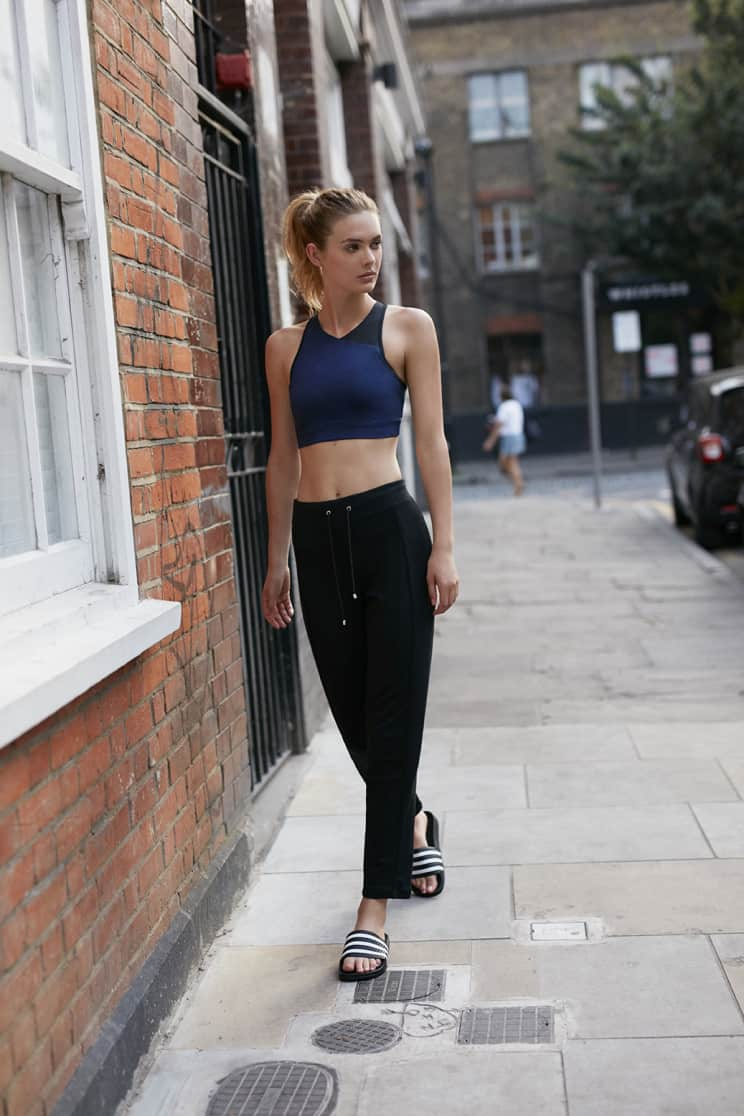 How would you describe your customer base?
The Silou woman has an enviable self-worth and the prowess to wear the collection graciously. Considering everything and sacrificing nothing, she knows that her clothes embody more than just the covering of her female form.
Is there anyone you would love to see wearing your designs?
Strong, sexy and independent women who embody the Silou values. It would be a dream come true to see the likes of Jennifer Lawrence, Kate Winslet and Felicity Jones.
What are the morals you run your brand by?
Designed in London and constructed in Lithuania using non-toxic materials, each garment empowers and enhances through the points of the Silou triangle; Balance, Movement and Style. Silou has had an ethical heart from conception. While many other brands try to shape up old systems or develop values for the purpose of appearances, the Silou team have been fortunate enough to craft conscious activewear from the very beginning. Made for the mindful consumer, every Silou garment is a piece to be proud of.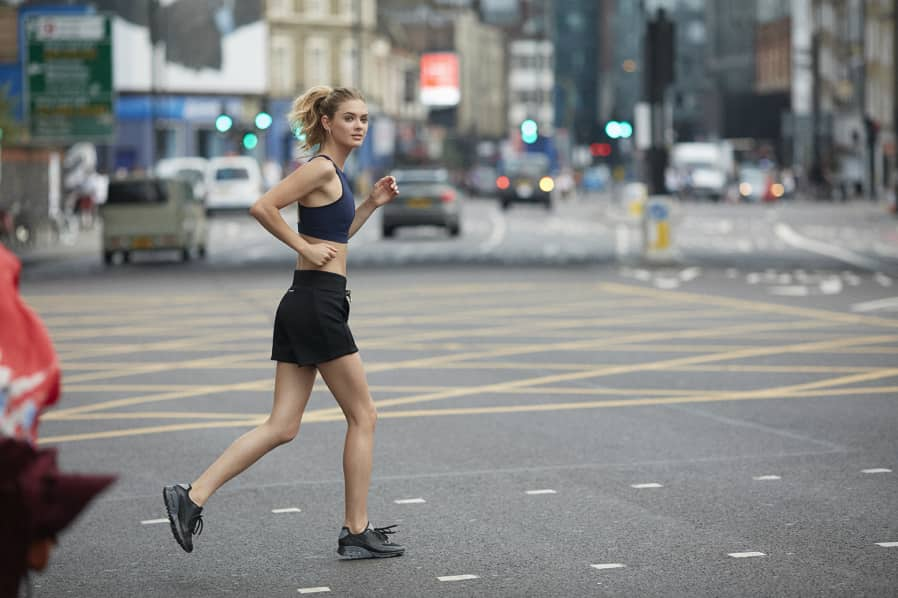 Do you have a mentor?
My mother and my husband. Mom is my emotional and spiritual mentor and my husband is more on a business side of things.
If you could only wear one piece from your collection, what would it be and why?
The Giselle leggings are a piece that happen to go perfectly with most of the things in my wardrobe and these leggings are unbelievably flattering. My legs look longer and they feel like a second skin.
What's the biggest style mistake you've ever made?
I have to say I have been pretty sane with my styling, the only thing I blame myself for is plucking my eyebrows all the way through my early twenties until I let them grow at 27 and have been very happy with my natural eyebrows ever since.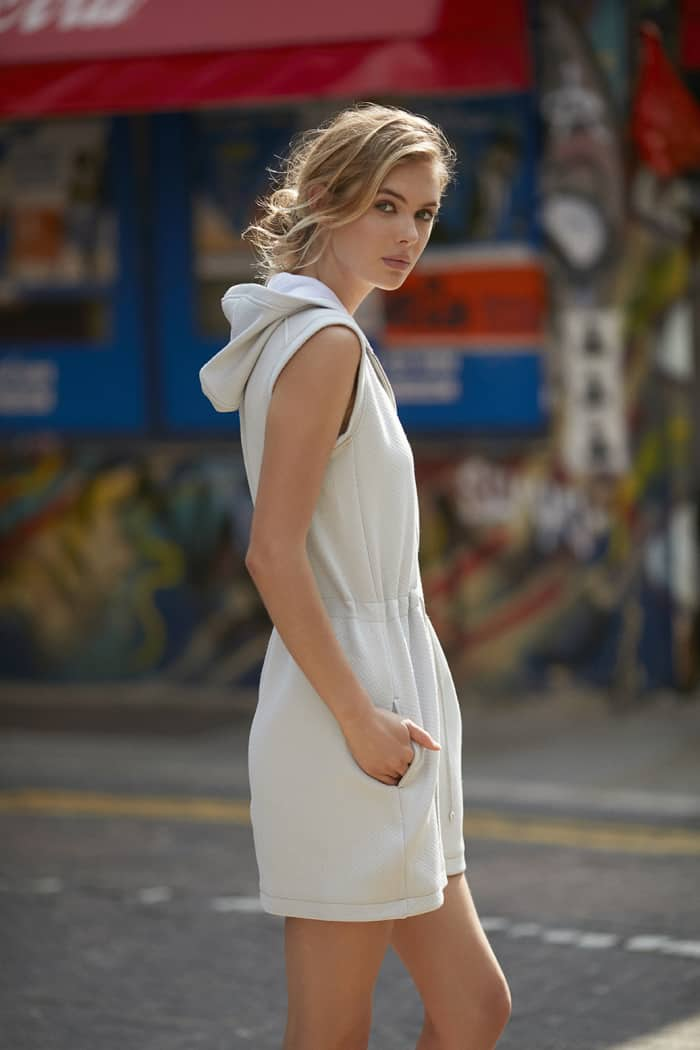 Is there another designer whose work you particularly admire?
I have always had a eye for timeless garments and faultless tailoring. Mulleavy sisters of Rodarte, Dries Van Noten, Maria -Grazia Chiuri at Dior, Pierpaolo Piccioli for Valentino couture. The list is endless.
What's the best piece of advice you've ever been given?
That would be trying to put all the wisdom of the world in one sentence.I guess when my parents taught me to never compare myself with anyone and that everyone has it's own path. I've been pretty happy in my own skin since I embraced that notion.
What drew you to Wolf & Badger?
We love the designers featured on the site. Its also fantastic to see a multi-brand retailer supporting independent ethical designers.
Where do you see the brand in 5 years?
We would have expanded and moved the headquarters to the USA. We want to be the go to brand for a luxury sportswear for women on the go who value their time but also value the planet. We hope to be recognised as a one of the top activewear brands represented in major department stores all over the world. We would like to have collaborated with new and upcoming designers/sustainable brands and be closely involved in numerous charity projects.