Vitruvian Man is a luxury organic skincare line engineered especially for today's man. Their high-performance botanical ingredients deliver superior results and effectively combat dryness and signs of ageing. Vitruvian Man's unique skincare solutions rely on powerful natural ingredients, blended with essential oils to calm and refresh your skin and your senses. We caught up with Vivian Lau, the brands founder, to learn more about the Vitruvian Man journey. 
How did Vitruvian Man begin?
Following a degree in chemistry and fine art in the USA, I began a career in pharmaceuticals in Hong Kong. I was responsible for over the counter medical products sourced from Europe and I developed the Company's social responsibility programme.
Over some years, I experienced the stresses of urban living and the limitations of a cubicle career which adversely affected my health and mental wellness. I was keen to find a way I could blend my passion for natural ingredients, wellness and great design.
I travelled the world exploring the art of botanical ingredients, scents and perfume and took a number of accredited courses developing organic and natural product formulations. These new experiences were intrinsic to my thinking about the creation of a new and natural beauty product range. 
I always wanted to develop a health brand and my travels and experiences led me to think about some effective natural products that could help alleviate the impact of stressful environments. Initially I was just thinking about my friends – especially my male friends  - who were constantly asking me what they should use for their skin.
My new experiences inspired me to want to create a health and wellness brand that did more than treat the external skin. I became committed to develop a range of products for men that helped support them in both body and mind and hence Vitruvian Man was born in 2018.
After a test phase in the US, we launched in Europe in 2018 and have already secured some exciting retail partners including Wolf & Badger!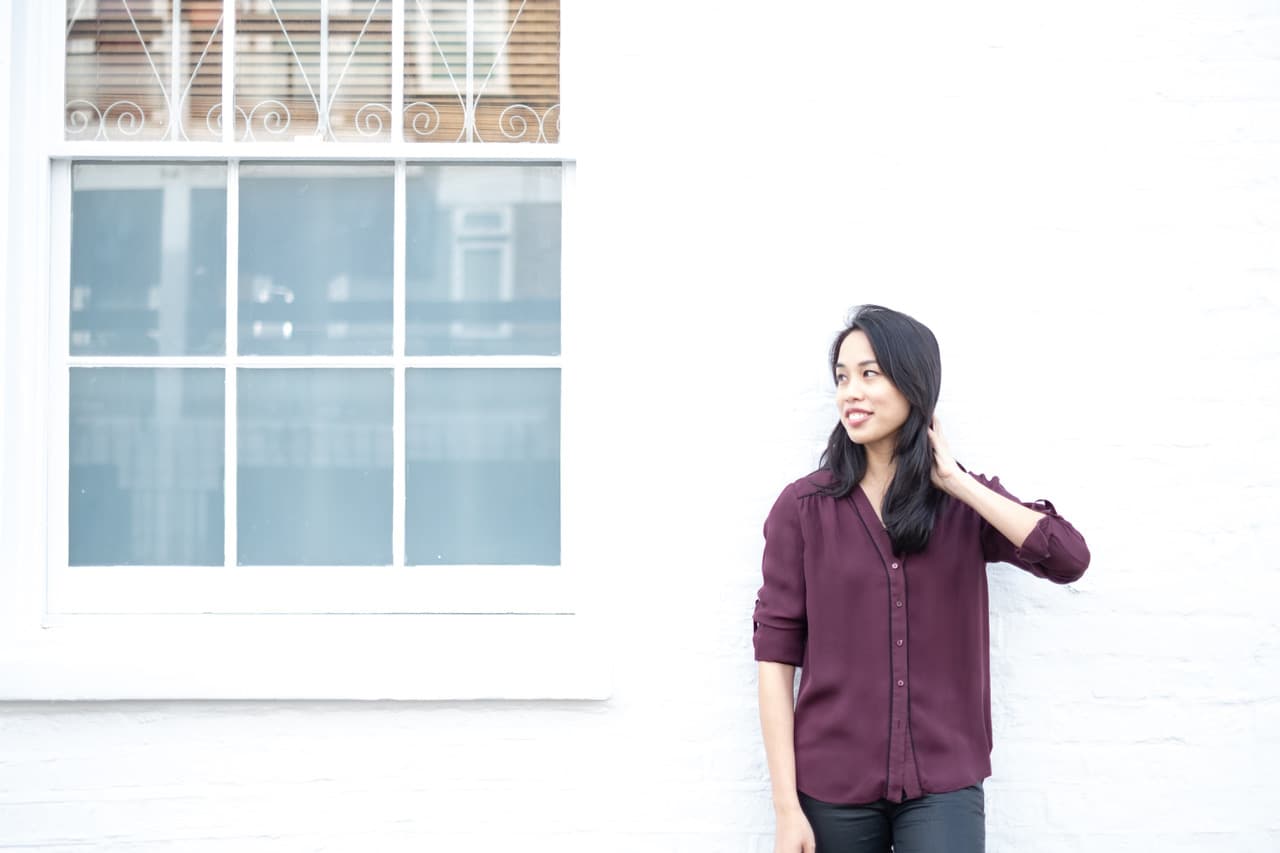 Have you always been interested in the beauty industry?
Yes, but my real passion lies in exploring and understanding natural ingredients and how to make them good for our bodies and to the environment.
How did you begin to develop your products?
Well actually it all starts with the question - how can I make a range of new natural men's grooming products that are non toxic, calming for the senses and good for the environment. That's where I start with all my new product formulations. Then through my career in Hong Kong, I had developed some great supplier contacts in the organic and natural product sector so that's where I started to prototype Vitruvian Man products.
What have been the highest and lowest points on your journey so far?
Perhaps not appreciating the time it takes to develop new products is a never ending challenge – particularly factoring in the accreditation process required and how this differs in each country! High points are of course my customers and the great feedback I receive once people try the product. That is always wonderful to hear and remember the feedback when times are challenging!
How would you describe your customer base?
Its quite varied. Sometimes its partners or Mums buying for their husbands, boyfriends or sons. They can see how their loved ones are suffering with sensitive skin complaints and want to a natural product solution. Mostly though, my customers are men who want to find a new skincare regime. They may be suffering with dehydrated skin, soreness or redness and want to find a brand that offers a gentle remedy. They tell us they are also motivated by how Vitruvian Man cares for the environment and supports male mental health causes.
What do you do when you are feeling uninspired?
I am not sure that happens very often as my head is constantly buzzing with new ideas and concepts but perhaps tiredness can set in and then I just need a refreshing sleep to re-set!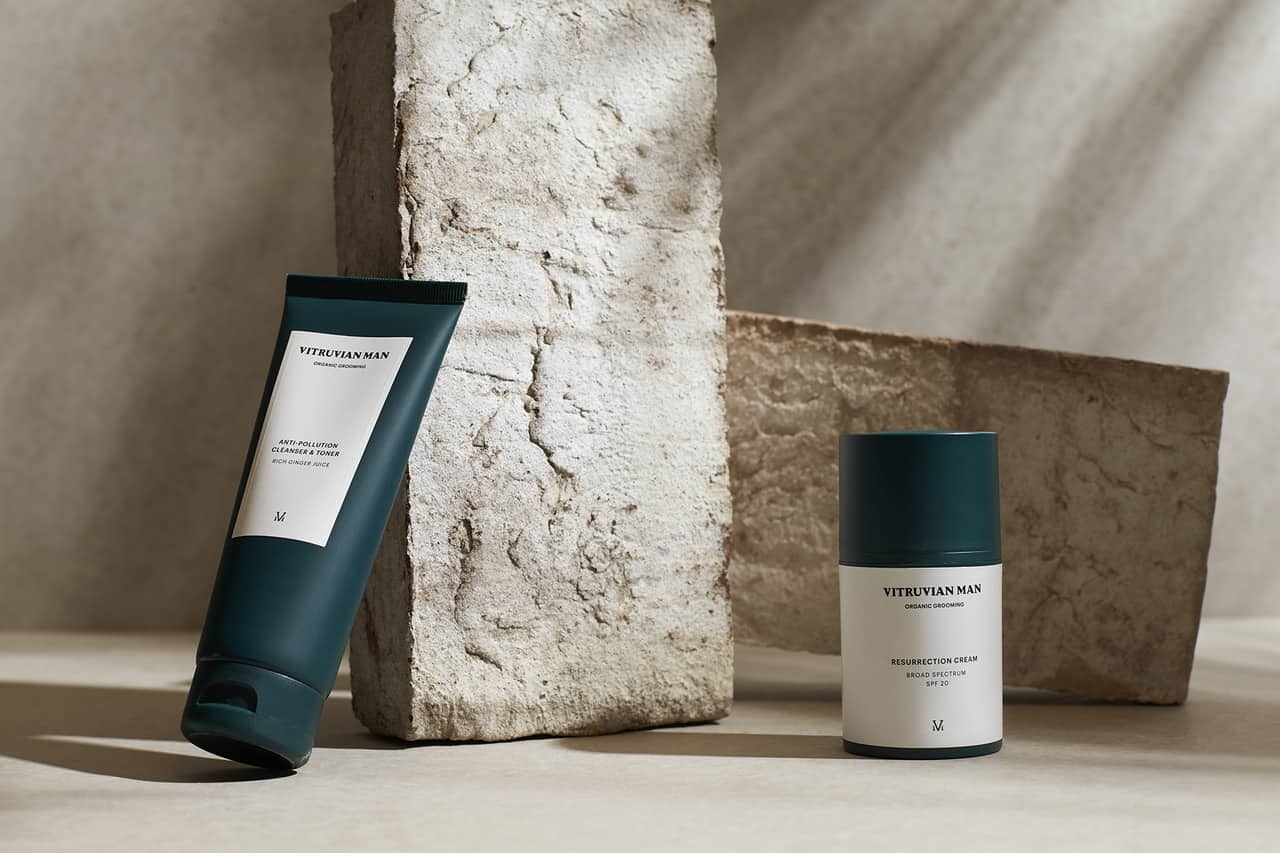 What is your evening skincare routine?
As you would expect of course, I use Vitruvian Man products in my routine! Anti Pollution cleanser and toner to remove the day's dirt and grease and then my Resurrection Cream to deeply moisturise and enrich my skin. I never tire of the Vitruvian Man aroma of infused aromatherapy oils to help calm my mind and relax. Sometimes I also like to try and test new innovative brands and products, so I add those into my night time routine.
What's different about your products?
I believe there are 3 things that set Vitruvian Man apart. We are 100% natural and organic and do not compromise on this important mission to help care for both humans and the environment. We also infuse natural oils into our products to ensure that the scents inherent in our products act as a calming influence beyond the skincare ingredients themselves. Finally we are committed to caring for men both outside and inside – hence are pledge to support mental health charities with 3% of our profits.
Why is using natural/organic ingredients in your products so important to you?
I suppose because they are proven to make the difference. Evidence shows that synthetic ingredients such as parabens, phthalates and phenoxyethanol are not only harmful to the skin but also to the environment. We want to provide and show that there is a natural alternative with Vitruvian Man.
What is your go to product from your range?
We currently have two core products with more being launched in the late Spring. So I guess, our Anti Pollution Cleanser and Toner and Resurrection Cream are always going to be our 'go to' foundation products!
Do you have a mentor?
I don't have one specific mentor but I do have an entrepreneurial 'power team' that I can turn to when I am stuck and need guidance.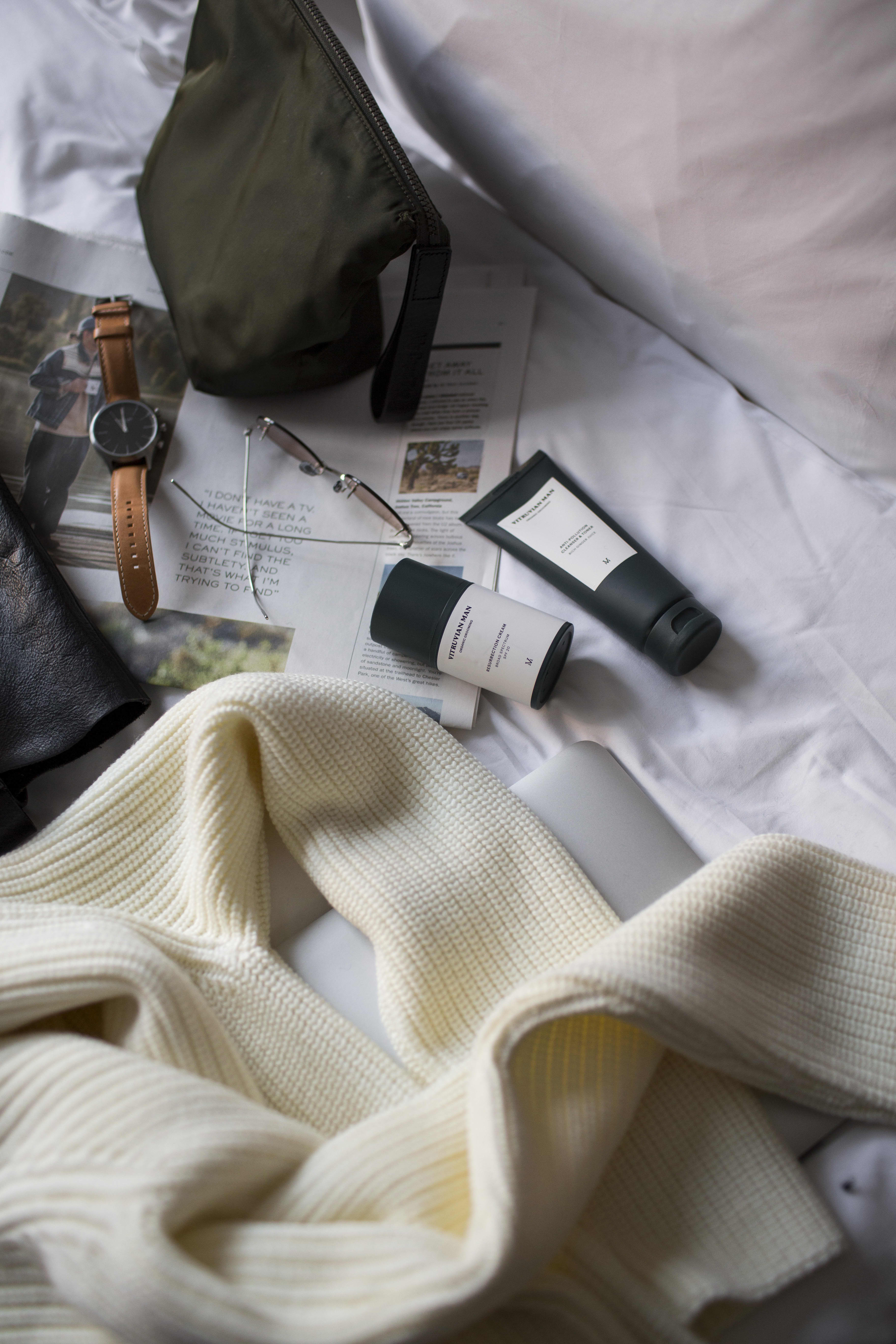 Is there another brand whose work you particularly admire?
Aesop have done a great job in paving the way for other natural men's grooming brands to find success. I am truly inspired by their store interiors – they make such a design statement with that all important shop window appeal to draw you in.
What drew you to Wolf & Badger?
Well, Wolf & Badger stands for everything we believe in! Supporting independent brands, championing natural ingredients, a collaborative approach and a platform for great story telling. The concept gives customers the chance to explore products they may not find in the usual big stores.
What's next for your brand?
2019 is very exciting for us. We are in the process of developing some new products including eye cream and day cream ready to go live in late Spring. We have been negotiating exciting new retailers that want to work with us across Europe. We have also just recently engaged a prolific Instagram influencer specialising in wellness & beauty. She will help engage us with more of the Instagram community - as we know this is where so many of our customers find us.