LMJ (LuvMyJewelry) is a luxury jewelry brand for men and women that tells a poetic story with each piece. Born to an entrepreneur, Sujan also wanted to follow a similar path, eventually culminating in the creation of LMJ. We sat down with Sujan to discuss the inspiration that led to the birth of his brand. 
Please describe the first step on the formation of your brand and please give us a brief description of your career so far.
"You have to leave the city of your comfort and go into the wilderness of your intuition. You can only get there by hard work and risk, and by not quite knowing what you're doing. But what you'll discover will be wonderful". I still remember these words from ESPN legend Michael Wilbon (quoting actor Alan Alda) when he addressed my Northwestern University graduating class. His words are a constant reminder to follow your passions and muster the courage to take risks. As the son of a driven entrepreneur, I've always desired to build a company that would reflect my passion and share my vision with the world. Unclear on where that passion rested, I set my mind on working professionally post undergrad to assess what moves me and uncover what I love. I spent three years at Deloitte Consulting in Chicago, where I travelled across the U.S. and advised clients across a spectrum of industries. An aficionado for numbers, I moved on to work for D. E. Shaw & Co. in New York City, where I continued building my financial, strategic and operational expertise for a little over two years. Through this riveting and introspective journey as a working professional, I learned more than I imagined about industries, about businesses, about life and about myself. I discovered a growing passion for retail, fashion and my family's fine jewelry and diamond wholesale businesses. LMJ, which stands for LuvMyJewelry, was born in New York City at the intersection of these passions. LMJ is a luxury jewelry brand for men and women that tells a poetic story with every piece.
Have you always been interested in fashion?
I haven't always been interested in fashion. My interest in fashion and the retail space emerged in my years as a working professional in Chicago and New York City. During this time, I witnessed men's fashion evolve with Trunk Club, Gilt and Bonobos leading at the forefront. I was inspired by how these companies redefined the shopping experience for apparel by curating highly personalised experiences for consumers. My interest in jewelry stemmed from the fact that I grew up around my family's fine jewelry and diamond wholesale businesses, and felt a constant lack of innovation and personalisation in the luxury jewelry space. With LMJ, we craft jewelry collections that tell our own poetic stories without losing sight of who you are and your style mantra. We're aspiring to bring more innovation and personalisation to the luxury jewelry space by giving consumers high-end artesian designs at accessible price points.
What have been the highest and lowest points on your journey so far?
As we're in our first year as a company, there's a lot of learning that happens every day. However, we make it a point to celebrate the highs when they come and learn from the lows. In the first couple of months of starting the business, figuring out the best way to build brand awareness was a challenge. Do I focus all efforts on Instagram to generate buzz around the brand? How successful would email marketing campaigns be? Do I get influencers and bloggers to write about the jewelry? Is SEO the way to go and is it worth the investment in the short-term? Should I be doing pop-ups and trunk shows? The trap I fell into was to do a little bit of everything. I learned through trial-and-error that maintaining focus on a few particular approaches and doing them well is very important. In a way, had I not dabbled around a bit, I wouldn't have learned what would and would not work best for LMJ. My highest points till date are when LMJ customers take the time to email me pictures of themselves wearing the jewelry. It's a delight and treat to see how different customers style LMJ!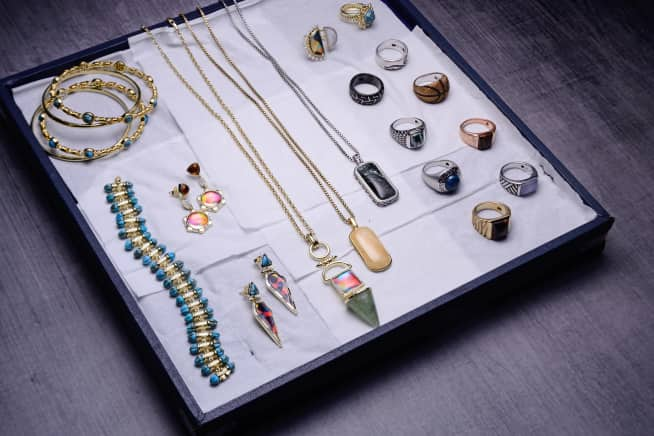 What was the inspiration behind your latest collection?
Every LMJ piece belongs to a collection that's rooted in a poetic story. Since LMJ's launch earlier this year, we came out with our fifth collection called 'Love Me'. 'Love Me' is inspired by the power of love and encourages one to live in the moment and love freely. In this collection, we feature a series of necklaces with movable heart motifs to signify following your heart's inner voice. LMJ customers love this collection because they can move the heart-shaped stones and wear the necklaces at varying lengths, for example as a choker or a lariat.
Do you ever struggle to stay inspired?
I'm always writing poetry about my inspirations and tend to always be thinking about new concepts and jewelry designs. While the flow of ideas and designs is continuous, the challenge is in identifying the right precious & semi-precious stones to bring our creativity to fruition for consumers at accessible price points.
Where is your go-to meeting spot?
Cafés & coffee shops are my go-to meeting spots. I like the idle chatter in the background and don't mind having an excuse to drink another cup of coffee.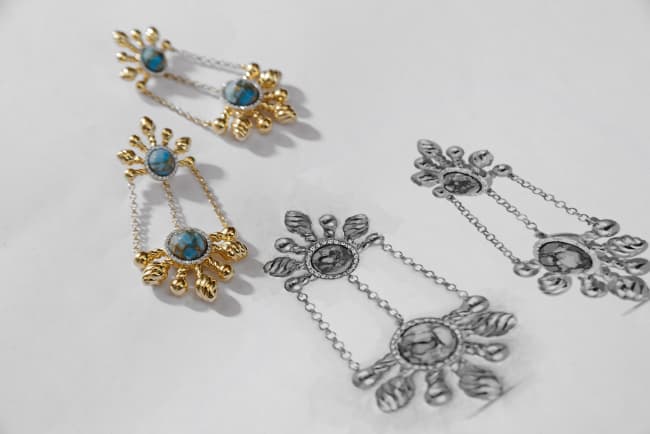 How would you describe your customer base?
We've found that LMJ jewelry collections and the poetic stories behind them are relatable to everyone, from a Hollywood diva to a high-street loving fashionista, from a classy gentleman to the boy next door. To me, the LMJ customer represents someone who is willing to experiment with his or her own style in a refreshing and unconventional way. While we use 100% genuine diamonds & semi-precious stones in our jewelry collections, our price points empower individuals to make spur of the moment purchases whether they are shopping for LMJ online or in a multi-brand retailer such as Wolf & Badger.
Is there anyone you would love to see wearing your designs?
There isn't any one person that I'd love to see wearing LMJ. Instead, I'd love to see LMJ become the brand that any man or woman feels comfortable wearing to bring forth and elevate their everyday style.
What are the morals you run your brand by?
We empower LMJ customers with the ability to create remarkable luxury experiences everyday through accessible jewelry collections that inspire moments of optimism and happiness. We give LMJ customers high-end handcrafted designs along with their poetic inspirations, building personalised relationships that endure through the sands of time.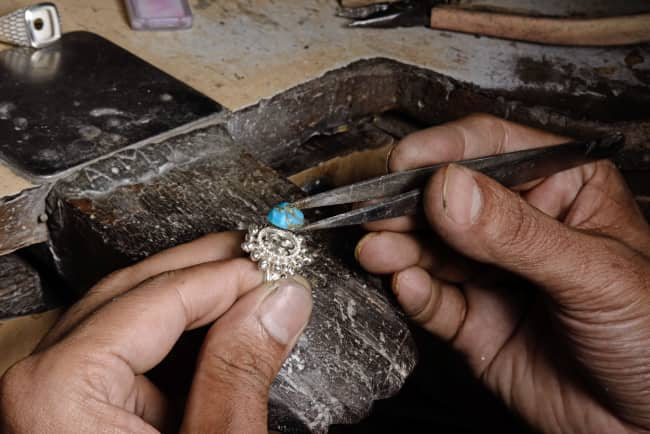 Do you have a mentor?
My parents have been a constant source of motivation and positive force through every phase of LMJ; words cannot describe how thankful I am for all that they continue to do to support my dream. Additionally, there are many entrepreneurs and business leaders I've met in my career whose life stories have inspired me and shaped the way I build my own business. I would consider all of these individuals to be my mentors.
What apps keep you sane?
I recently discovered Trello and am in love with it. I use Trello to manage all my To-Dos and have seen a noticeable improvement in my own efficiency. Trello also allows you to create shared To-Do lists across team members and gives you the ability to assign task owners and deadlines. I also use the Google Calendar app to manage all my meetings and events.
If you could only wear one piece from your collection, what would it be and why?
I love wearing tags! If I could wear one piece of jewelry from my collections, it would be the 'Wood Jasper Stone Tag' from the 'Origin Collection'. I really like the look and feel of the wood jasper stone; it reminds me of nature, earthy textures and the outdoors. The 'Wood Jasper Stone Tag' is also a very versatile piece of jewelry that meshes well with so many outfits – you can wear it on a casual t-shirt or on a more formal button-down, and you'll look great.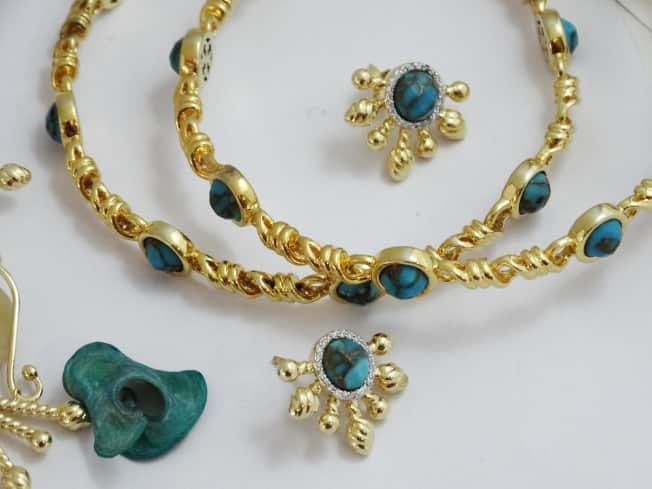 What's the biggest style mistake you've ever made?
Not wearing jewelry all the years prior to LMJ's inception! I love wearing rings and tags from my collections and believe they add a nice edge to my everyday wardrobe.
Is there another designer whose work you particularly admire?
There are many designers I admire and whom I have tremendous respect for. Among them, I am fascinated by the work of David Yurman. David Yurman's jewelry uses a very interesting assortment of semi-precious stones and unique materials such as Tungsten and Titanium.
What's the best piece of advice you've ever been given?
"You have to leave the city of your comfort and go into the wilderness of your intuition. You can only get there by hard work and risk, and by not quite knowing what you're doing. But what you'll discover will be wonderful".
What drew you to Wolf & Badger?
I really enjoy being a part of Wolf & Badger because it gives independent designers a robust and widely-acclaimed global platform to showcase their creative work. Wolf & Badger also carries the hottest independent labels from around the world. It's a privilege to showcase LMJ alongside such top-notch talent, high fashion and creativity.
Where do you see the brand in 5 years?
In 5 years, I see continued growth and expansion for LMJ via partnerships with both domestic and international fashion-forward retailers. I also see continued growth online via our own e-commerce website and partnerships with fashion-forward e-tailers.