Over the past few years the demand for natural, organic beauty has skyrocketed as customers (rightly so) have started to take more interest in where their products are coming from and how they're produced. Wolf and Badger are proud to offer some of the best natural beauty brands out there and here are some of our top picks from 10 of our best certified organic hair and skincare brands. Be sure to check out our beauty page here for more miracle products, safe in the knowledge that all our brands are natural and chemical free!
This is Magic Organic Apothecary's original wonder product. An ultimate go-to healing balm for any skin problem with Yarrow extract and Tea Tree oil, it has a multitude of uses from healing minor cuts and burns to soothing new tattoos or piercings and helping prevent infection. This is also a great cream for anyone suffering with eczema or psoriasis, helping to soothe dry, itchy skin.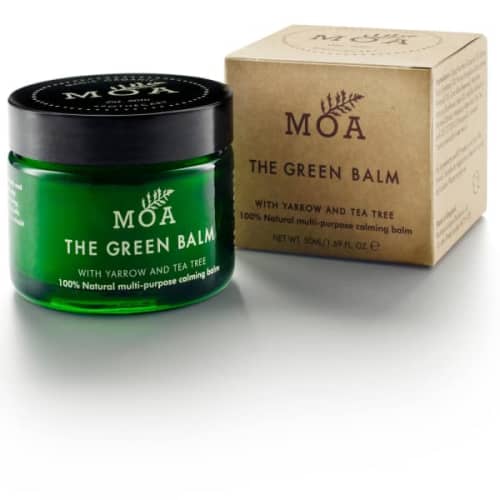 For a little dose of luxury to your bath, look at By Sarah's Bath Salts. Blended with ethically-sourced Himalayan Pink Salts, Dead Sea Salts and French Pink Clay, the uniquely-high mineral content will calm your nervous system, encourage lymphatic drainage, cleanse and detoxify your body.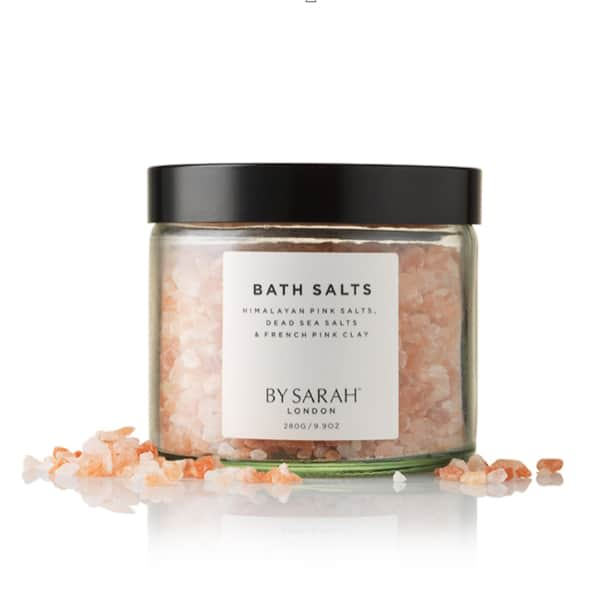 Antonin B. are hair-care specialists and their hair treatment's help provide moisture and nutrients to your locks; used as a styling aid to help prevent frizz and give you soft, shiny treases. The Honey Butter attracts moisture in the air and binds it onto your hair to keep it hydrated. The product is 100% natural with no nasty chemicals, parabens, silicones or GMO.
This multi-use balm from Skin & Tonic is great for a hydrating moisture boost on dry skin. We also like to massage a little of this balm into the wrists and temples before bed to help lull you into a relaxing sleep. With lavender, chamomile and calendula oils you'll soon feel all your worries drift away.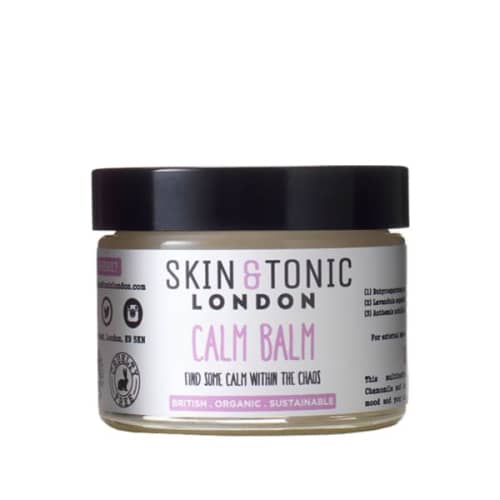 These Artisan products made in Hertfordshire by Evolve Beauty, a brand who pride themselves on being ethical and sustainable. Their bottles are made of 75% recycled plastic, all their products are 100% vegan and cruelty-free and their ingredients are from as close to home as possible. Not only that, but their Organic Haircare Essentials kit features 3 travel size products (the Superfood Shine Shampoo and Conditioner and the Nourishing Hair Elixir) meaning you can still give your hair a dose of natural goodness even while travelling. These products are also a steal at only £12!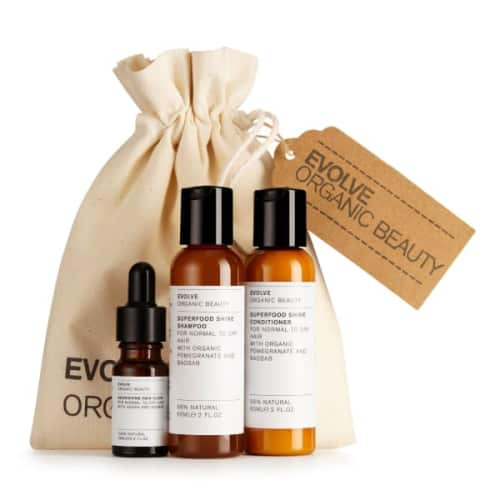 Honey Corn use honey as a base for all their products, famed for its healing and soothing properties. Their face scrub is hydrating and helps clear any dead skin cells leaving the skin feeling super smooth and clean. The brand is also Ecocert Certified Organic.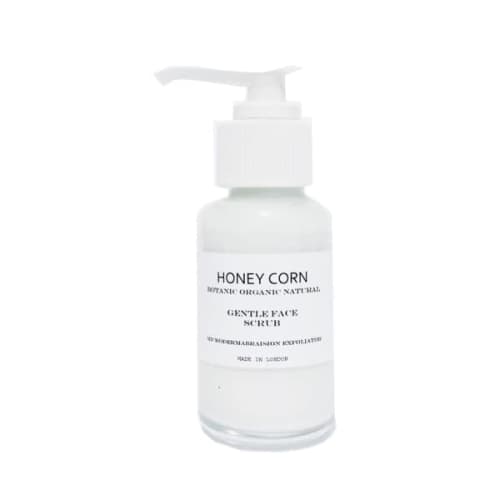 We've all heard about the wonders of Argan Oil. Use this oil from Rosemira Organics for smooth, silky hair and vibrant, blemish-free skin. Made from the highest quality organic Moroccan Argan Oil and blended with organic Red Mandarin essential oil which has antioxidant properties (a great source of vitamin C and E) this is a luxurious treat for your hair and skin.
Rosemira Organics, Organic Red Manadarin Argan Hair & Body Oil, £21
Frecklefarm Organics are an alchemy infused skincare range. Their Rose Hibiscus Toner claims to be great as an anti-ageing solution. A natural alternative to Botox, Hibiscus extract is known to firm and tone the skin, giving a healthy, youthful glow! Rose water is a rich source of antioxidants which can help strengthen skin cells and act as an anti-inflammatory - great for acne prone skin!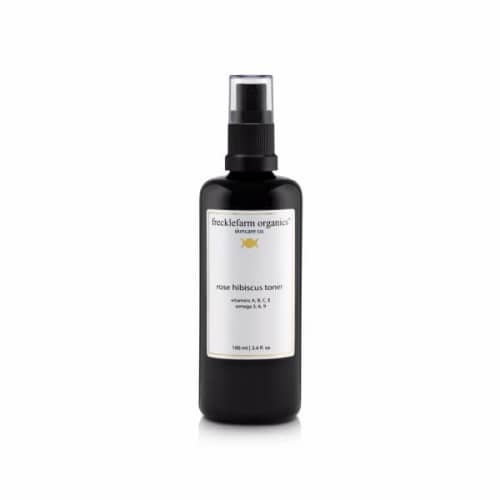 Add this luxurious oil to your nighttime routine to rejuvenate your face while you sleep. Perfect for people with dry or mature skin, a premium list of ingredients helps to rejuvenate and heal skin. Botany Blends use the highest quality and where possible Soil Association Certified Organic ingredients. As well, they support many environmental causes such as planting trees every time you purchase a product.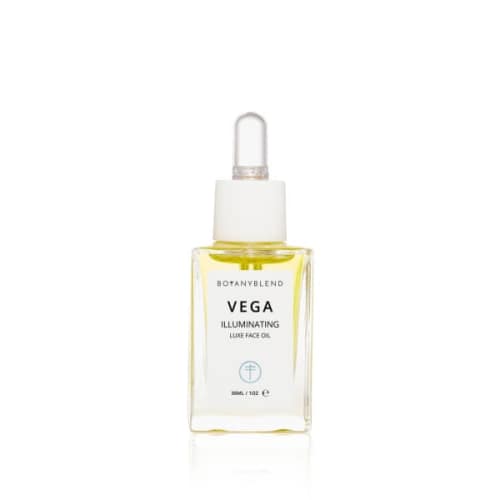 Botany Blend, Vega Rejuvenating and Illuminating Twilight Face Oil, £52
For a luxurious treat for your hands try this Calendula & Hemp Hand Cream, packed full of skin nourishing ingredients such as Shea butter, Hemp, Almond Oil and Aloe Vera. These ingredients are known to prevent skin drying out and promote strong nails too. Not only that, it's beautifully scented with organic essential oils.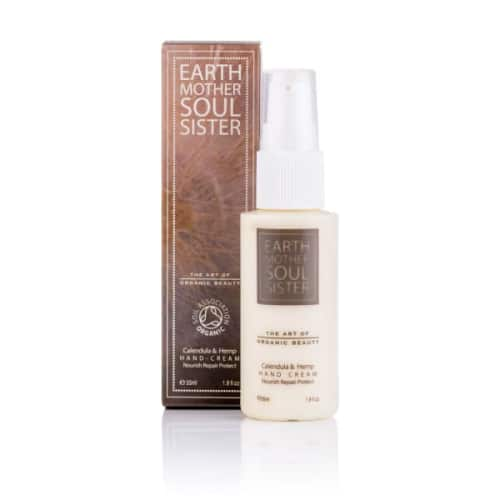 Earth Mother Soul Sister, Calendula & Hemp Hand Cream, £18