inspiration2023/10/30
Creating A Warm, Welcoming, World-Class Wine Bar: A Q&A With Top Cuvee
by Wolf & Badger
Always looking for new ways to spread good vibes, the team at Top Cuvée have transformed a section of the ground floor at the Wolf & Badger London flagship in Coals Drops Yard into a pop-up championing Mulled Wine alongside their world-class selection of Natural Wines and iconic Hot Dogs! We spoke to Brodie Meah, Co-Founder of Top Cuvée, to find out more….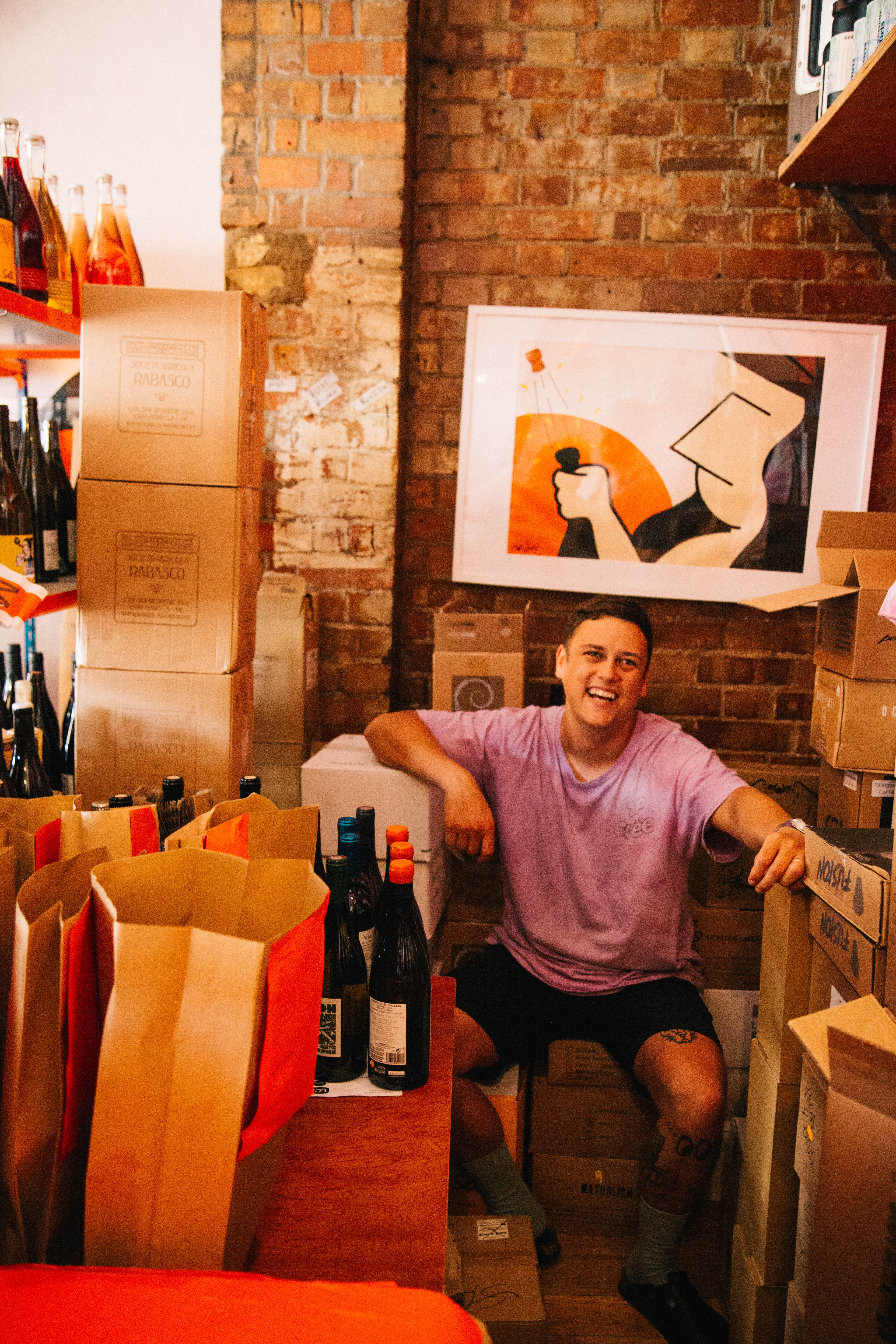 Tell us a bit about Top Cuvée - where did it all begin, and how did you get to where you are now?
After working in fine dining for so long where the focus was all on the guest experience and doing whatever it took to make people's nights as special as possible, I noticed a growing number of our guests seemed to be feeling a little bit uncomfortable during their visit. Once I started thinking about opening my own restaurant, it became clear to me that this style of service was really very exclusive, maybe even exclusionary and designed to be intimidating to the average person. From the wait staff in sharp suits, to leather-bound wine lists and the intimidating sommelier who corrects your pronunciation.
But, there was so much good to be taken from this world, the extreme dedication to making people happy, an unwavering dedication to sourcing quality produce and a commitment to making the seemingly impossible possible in a restaurant setting night after night.
The thought process behind Top Cuvée was to create a place that was very welcoming but also had a world-class approach when it came to the customer experience.
Accessibility and showing people a good time have remained our guiding light since day one, WINE FOR EVERYONE!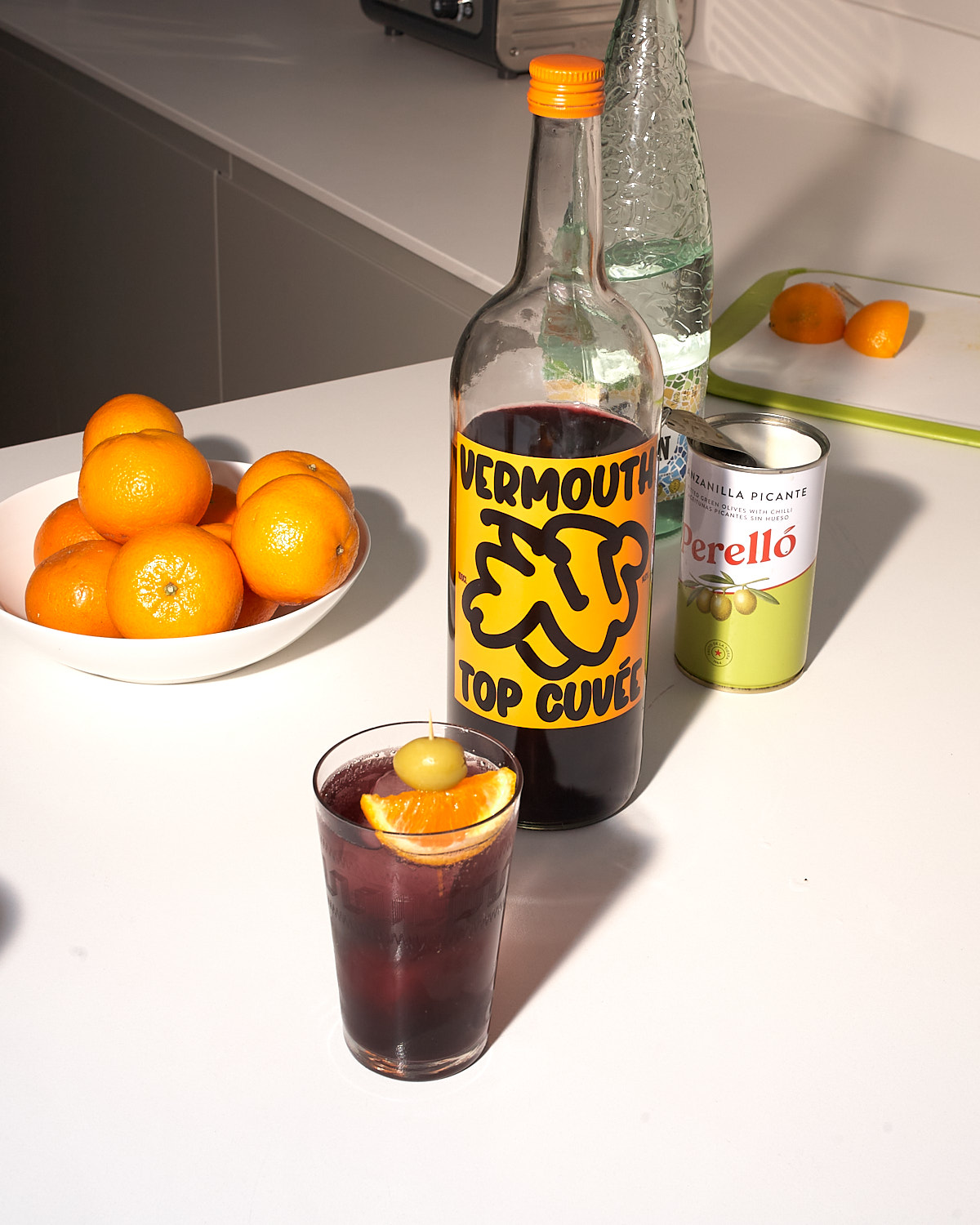 You focus greatly on building a community (which aligns very much with our ethos here at Wolf & Badger) - why do you feel this to be so important?
Our business has expanded into many different areas, retail, e-commerce, subscription services, events, being a wine merchant, etc but the thing that unites all our different departments is our grounding in hospitality.
We approach business through the lens of running a restaurant, so whether we're dealing with a supplier or a potential partner we treat them exactly how we would treat someone dining in our restaurant which is now expanding our community in new ways.
And of course, there's our OG community - our amazing customers, who we love dearly. We noticed the power of community during the pandemic when regulars from the restaurant literally gave our business a lifeline to survive. Since then we've lived to serve them as well as they served us during that time.
Is natural wine a better wine? Why do you think it's having such a moment?
In my opinion, it tastes better. I'd say it's already had its moment and now it's here to stay. There's still lots of work to do but we're proud to be the flag bearer and hopefully be the people to showcase these kinds of wines to the masses!
Give us an overview of where the inspo came from for the menu that'll be offered in our London flagship.
Everyone likes hot dogs and we like the fact they are affordable as we believe price points can be a serious barrier to entry for a lot of people which is in line with our mission for introducing as many people as possible to our world.
We love the typical Parisian-inspired wine bar menu but there are so many people doing it so well in London we wanted to come up with something new.
If you think about what's on the menu at your favorite wine bar it'll probably consist of bread, meat, cheese, pickles and some kind of tangy dressings. A hot dog is all of those things in one dish!
It helps that that specific combination pairs so well with the wines that we sell.
What else can visitors to the Top Cuvée pop-up expect during your time with us?
We've really expanded our own range of products now which will all be available for sale at our pop-up, from ready-to-drink cocktails to our House Vermouth and portfolio of Natural Wines we import from around the world. Our world-class Mulled Wine is the star of the show though for sure.
We'll also be hosting regular Natural Wine Masterclasses where you can pop in, taste through a flight of delicious wines and learn a thing or two in the process.
What's next for Top Cuvée?....
Nobody knows, but we'll keep doing fun stuff until we achieve our goal of everyone in the world having access to great quality wine in an unpretentious setting. Whether that's at home, in one of our venues or from one of our awesome wholesale partners.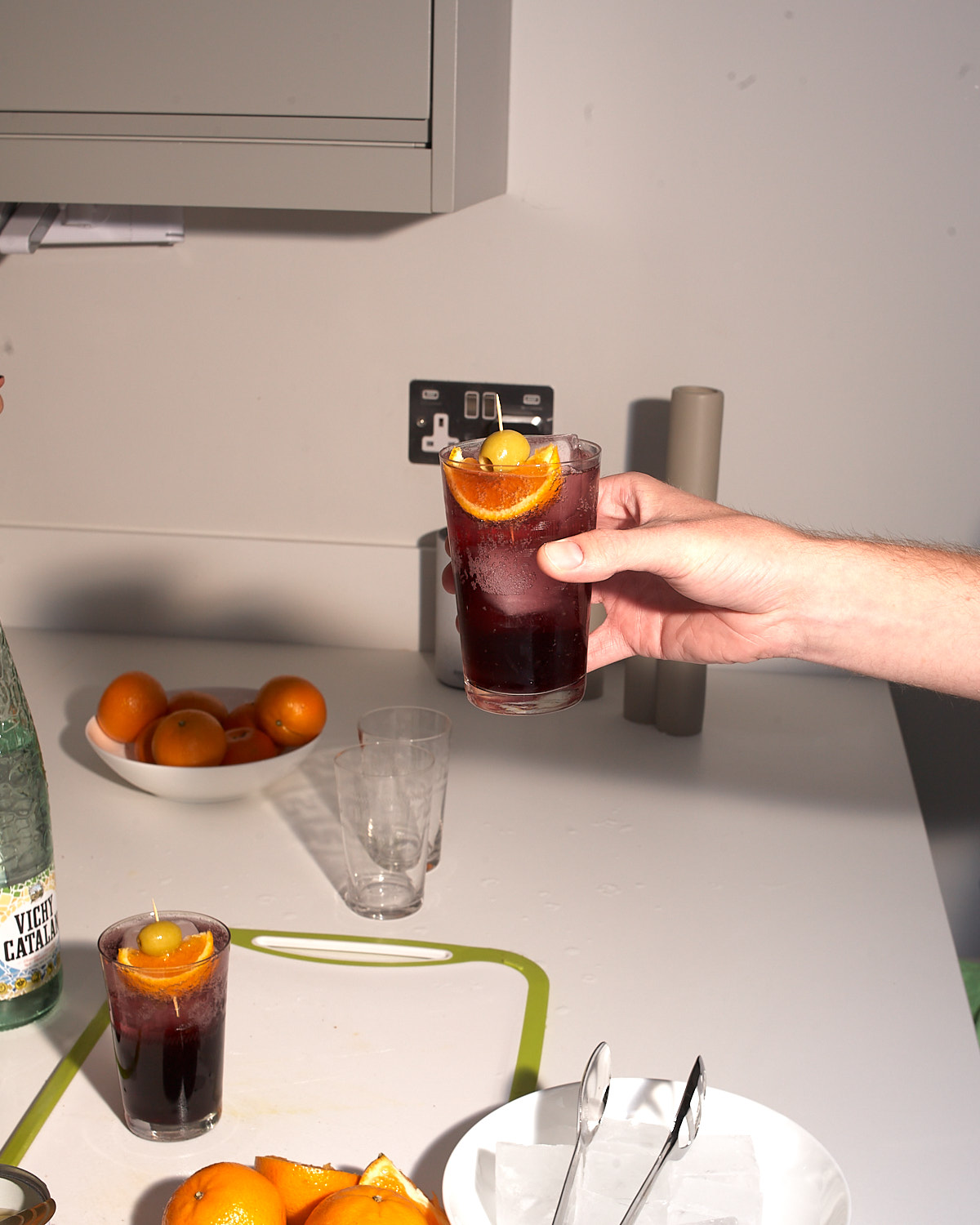 Tell us what you love about Wolf & Badger.
We love the team! Everyone is so friendly and organised.
I really like the parallels to Top Cuvée when it comes to retail, we view our venues as incredible interactive showrooms where we can get face time with our customers and build real relationships in person. It feels like Wolf & Badger has that same approach in their stores which look amazing so it's a nice way for people to come and interact with the products which is an awesome service in an e-commerce leaning world.