In India, many women are disadvantaged from the moment they are born.
Traditionally, there is a stark difference between how sons and daughters are treated, from the food they are given, to the education they receive. Aspirations and dreams are crushed from a young age - women are expected only to marry, cook and raise a family.
Despite this, there are those who dare to be different.
When sourcing my supply base in India, I visited an organisation whose primary purpose is the empowerment of women needing and seeking it most. This organisation was throwing a lifeline to vulnerable women living below the poverty line, those who had turned to desperate means in order to provide for their families and giving them an alternative. One of possibility, hope and dignity.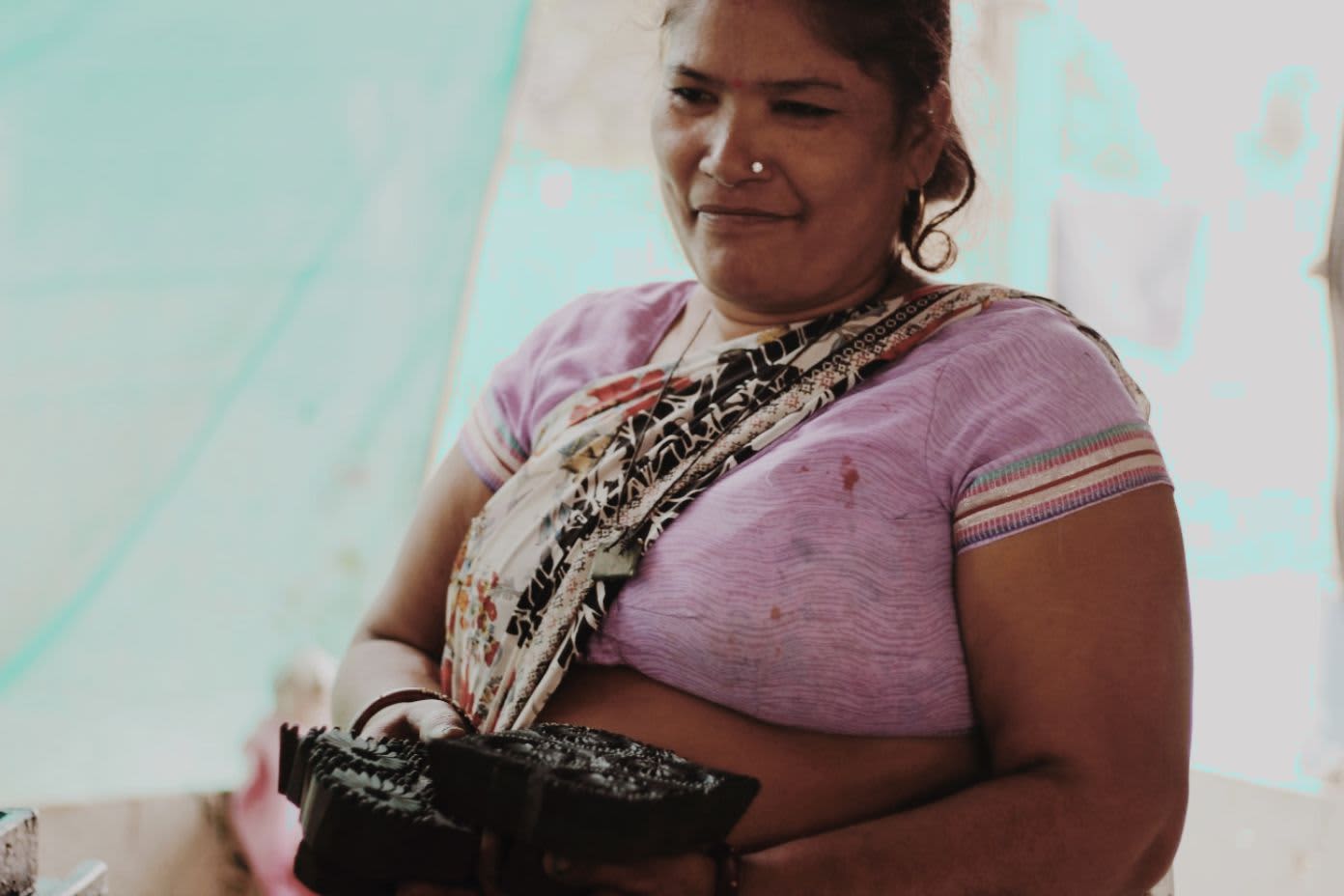 After spending a day with them, I knew I absolutely had to partner with them. It was just a question of how.

This particular women's cooperative supports women by up-skilling them in handicraft techniques such as block print, kantha stitch and tassel making. Block printing is a centuries old technique, passed down through generations, from man to man.

In India, there is a strong belief that block printing is a man's job, because of the strenuous nature of the handicraft, the 'thump thump' of the blocks as they imprint the fabric with meticulous precision and force.
I loved that these women were proving society wrong, with every beat of their fist against the wooden block.
And it was this that inspired Loft & Daughter's signature jewelry pouches.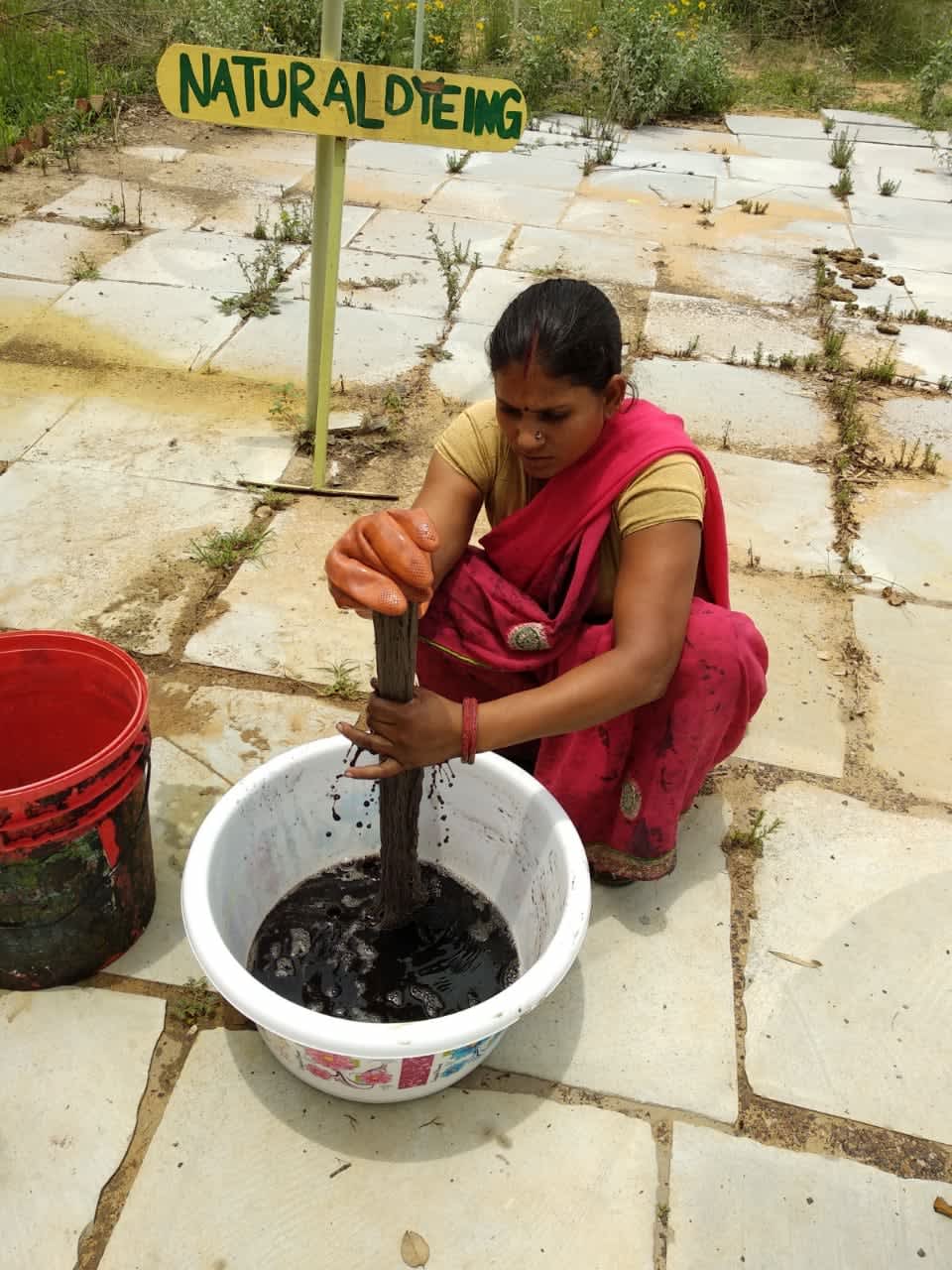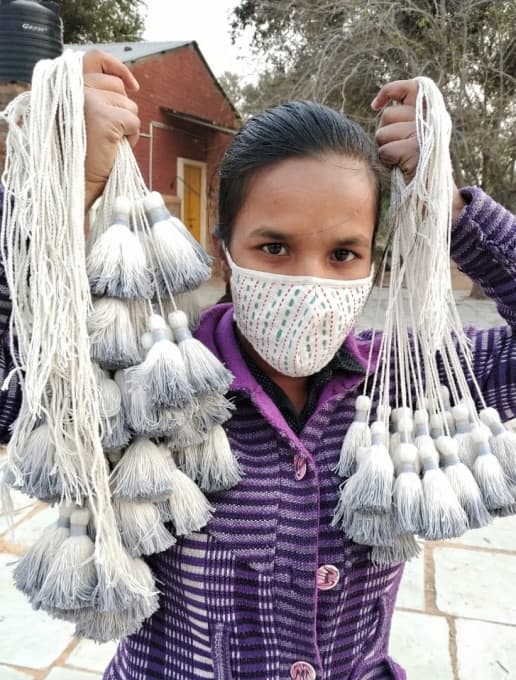 We started by sourcing GOTS organic cotton and sending my logo to a local block maker. The grey color standard of my logo was mixed using the color derived from Harda seeds, and dip-dying was tried and tested (something the ladies had never done before but can now add to their list of skills). The text and motif blocks were painstakingly lined up to create the Loft & Daughter logo, the dip-dyed tassels were hung on a washing line to try, and after a little while longer than anticipated (due to the monsoon season and the humidity interrupting the printing process), the little pouches were finally stitched together.
Since then, we have grown gradually and introduced tote bags, face masks and cushion covers.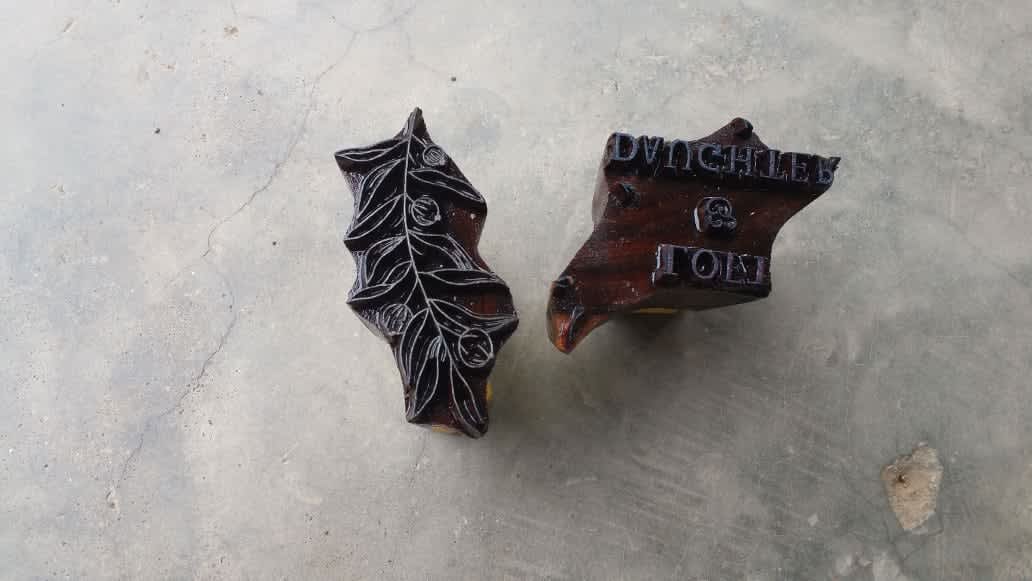 Mamta is part of the team responsible for bringing my ideas to life. After being married at 15, having 3 kids by the age of 19, Mamta insisted on getting vocational training to help support their struggling family. She now has 2 children enrolled in the on-site school, and is an example to the women in her village, who have watched her "turn from a timid housewife to a bold and confident artisan," inspiring others to enrol in training.
Women's empowerment is a term that has been thrown around quite a lot in recent years, so here is what it means to me and my brand:
When you empower women, when you give them not only practical skills, but emotional support too... The knowledge to recognise exploitation and the courage to stand up against it… Financial independence and the tools to manage it… A dignified way to earn a fair and decent wage... A support network that has her back… Another way of life that she never knew possible...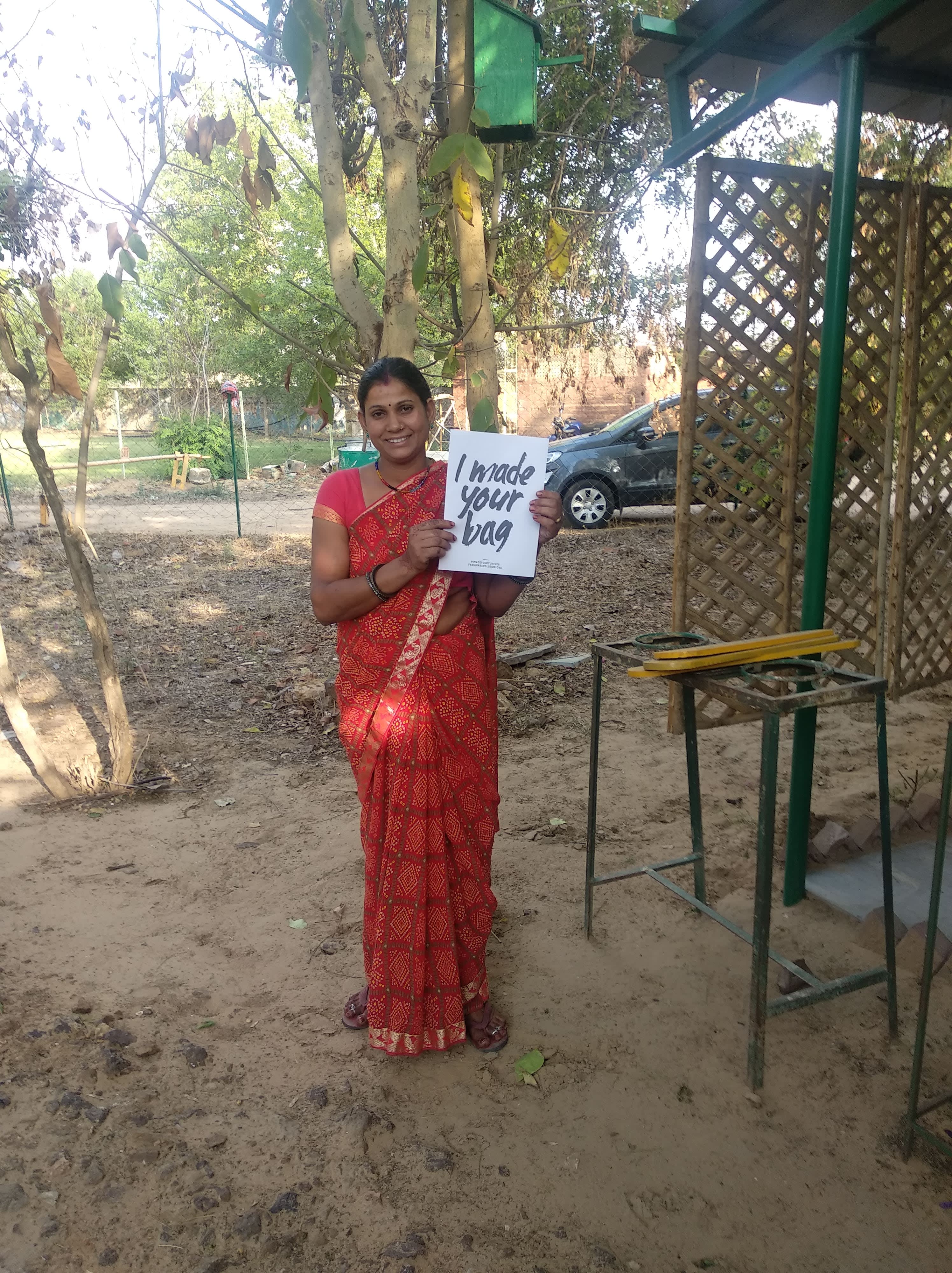 Then you not only empower her, but her children, her family, and her community.
It may start with one woman, but it definitely doesn't end there.