Striving to create timeless fashion, Bridge & Boro are a denim brand with a difference. With each collection being created in New York City, the brand prioritise quality and place a strong emphasis on the inclusivity of their designs. We spent five minutes with Bridge & Boro to learn the story behind the denim.
How did Bridge & Boro begin?
While living and studying in Italy I began to develop a passion for denim. Seeing as there were so many New York based brands, but few of them actually producing their collections in New York I began discussing the idea with my dad about creating a New York made denim line. He loved the idea. When he came to New York City in the 1970's, it was the center of the world for garment production. With globalization that changed dramatically and now we are working together to support the last few remaining artisans in the area.
I have a diverse background none of which is in the design field even though that is my biggest passion in the business. My university studies were in finance and I worked for Luxottica in inventory planning and sales analysis after graduating. Then I worked for Louis Vuitton in retail management and my last corporate position was with Ermenegildo Zegna as a retail marketing manager in the US market. Throughout my career at Zegna I was building Bridge & Boro on the side until my son was born and it was a "now or never" moment to dedicate myself to the line.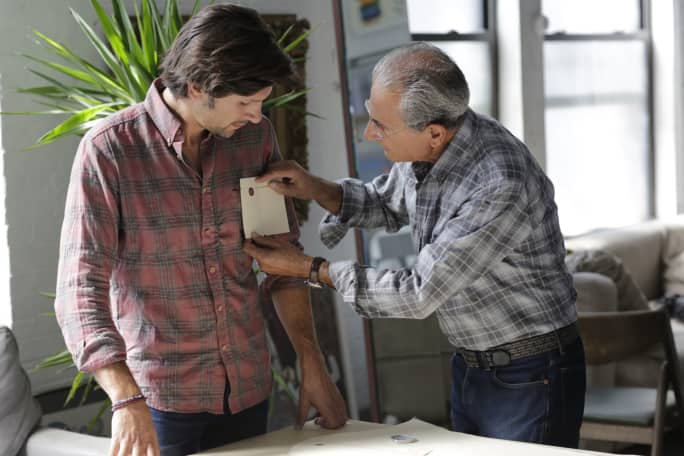 Have you always been interested in fashion?
Yes, since my father is a pattern maker it has always been around me. Also going to Italy during the summers when I was growing up it impressed me how everyone pays attention to every detail of their look.
What have been the highest and lowest points on your journey so far?
Getting into our first store and seeing the positive reaction from people beyond friends and family was definitely a great moment for us. Lowest point would be doing a popup shop in SoHo and getting no sales the entire weekend. Whether it was timing or weather or lack of marketing for the shop it was tough to go two full days without anyone making a purchase.
What was the inspiration behind your latest collection?
Timeless cool like Paul Newman,  Steve McQueen, and Marilyn Monroe.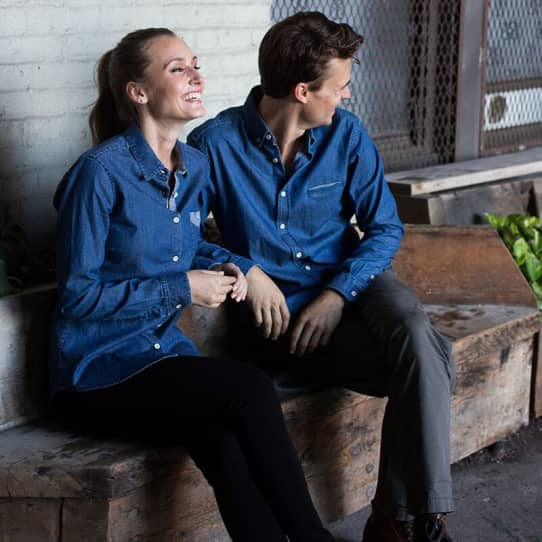 Do you ever struggle to stay inspired?
Not really. The mills we source our fabrics from have so many amazing styles that it always keeps us coming up with fresh ideas.
Where is your go-to meeting spot?
The Yard co-working space in Herald Square.
How would you describe your customer base?
The guy/girl that is looking to stand out from the crowd and wants that unique piece no one else has. They understand quality and subtle details that can distinguish themselves without being too loud.
Is there anyone you would love to see wearing your designs?
It would be so cool to see a modern day style icon like Ryan Reynolds or David Beckham wearing BnB. On the women's side I know Kate Bosworth is a big denim fan so it would be great to see her wearing one of our denim tops and also I am a big fan of Jessica Alba since she is such an incredible business woman as well. Plus I use all of her Honest Co. products with my son.
What are the morals you run your brand by?
Quality is number one. Always making sure we chose the best materials and give the best value to our customers. Beyond that our goal is to make every customer feel like they are a part of our family as well.
Do you have a mentor?
My dad and my father in law. Family is very important for me.
What apps keep you sane?
Spotify, Evernote, and the Bible app.
What's the biggest style mistake you've ever made?
I hate to admit it, but during university one year I jumped on the double polo trend.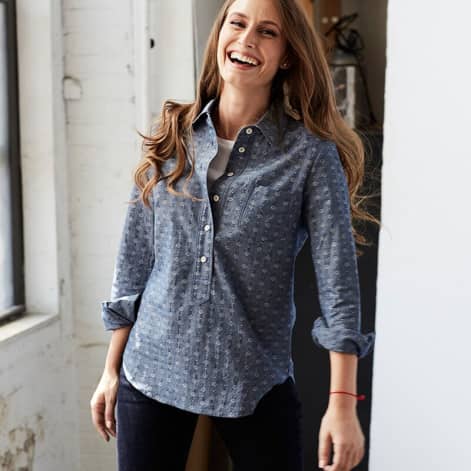 Is there another designer whose work you particularly admire?
Billy Reid.
What's the best piece of advice you've ever been given?
There is no failure only feedback.
What drew you to Wolf & Badger?
The commitment to independent fashion and supporting emerging designers.
Where do you see the brand in 5 years?
Working with a team of great people to grow Bridge & Boro's awareness and expanding into a children's line as well.