Carao is a design studio based in Peru and Costa Rica, the jewelry is made by expert silversmiths and artisans who live and breathe tradition. By working alongside them, Carao aim to create positive change in their lives and better their communities. We spent five minutes getting to know Daniela de Sainz, the founder of Carao to find out more...
How did Carao begin?
It started as a personal project during my college years. When I graduated university, I travelled to Peru to learn silversmithing from a master craftsman and decided to start a venture to help the Peruvian artisan community rise and preserve our cultural heritage.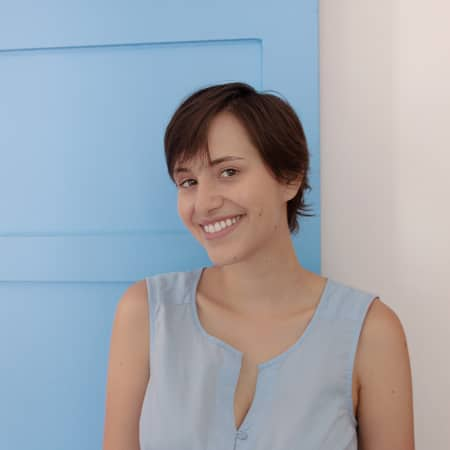 Have you always been interested in fashion?
Yes, but I never thought I would start a fashion-related venture.
What have been the highest and lowest points on your journey so far?
The most challenging step in turning Carao into a reality was looking for a partner and investors for the studio. What always keeps my spirits up, is knowing the positive impact our project has in the lives of everyone involved, especially our artisan partners.
What was the inspiration behind your latest collection?
Our collections take inspiration from the geometry of ancient Latin American productions, such as textiles and pottery. Clean, geometric shapes create delicate and timeless pieces, which are designed to merge with their wearers essence and evolve alongside it.
Do you ever struggle to stay inspired?
The design process is a complex one. To always have fresh ideas, I try to surround myself with interesting and challenging people and experience new things. For example, I just entered an Ultimate Frisbee competition in Costa Rica this weekend. I also constantly read and listen to podcasts, and I travel whenever possible.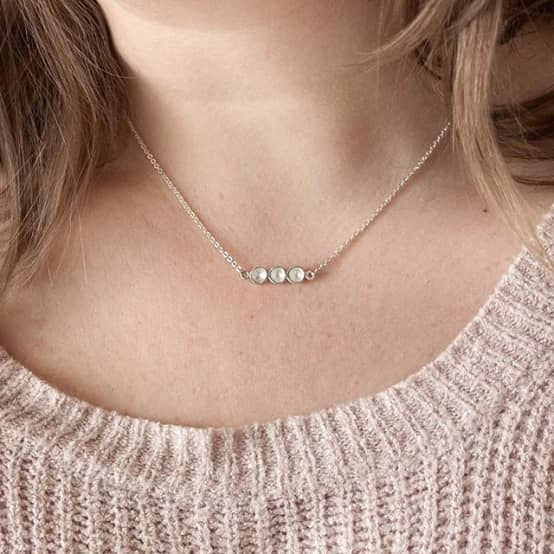 Where is your go-to meeting spot?
A quiet and beautiful restaurant and local design shop called Boutique Kiosco.
How would you describe your customer base?
Women with a strong sense of self and their fashion style; they have an interest for responsibly made products and creating community.
Is there anyone you would love to see wearing your designs?
It's always a thrill to see someone wearing one of our jewels, especially when they share a photo with us through social media.
What are the morals you run your brand by?
We are passionate about making our craft with love, rescuing our culture and traditions and supporting local talent.
Do you have a mentor?
I learned the craft from Alfredo Huapaya, a Peruvian silversmith.
What apps keep you sane?
The podcast app for iPhone and the Audible app. I only use social media apps for Carao.
If you could only wear one piece from your collection, what would it be and why?
The pieces I constantly use from the Ensemble collection are the triad ear cuffs; they're perfect for when you have to pull a day-to-night look.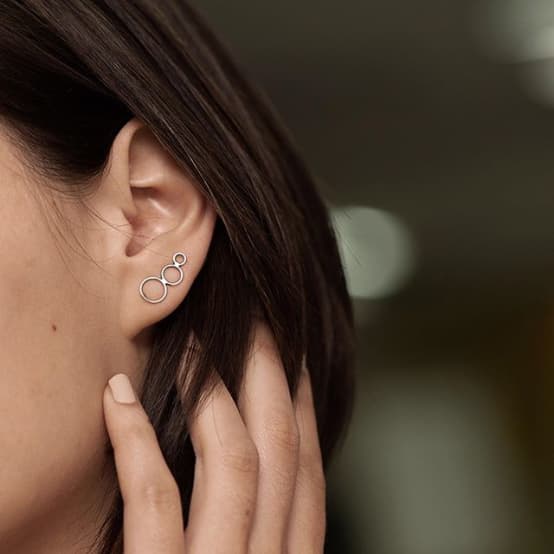 What's the biggest style mistake you've ever made?
Following trends just because.
Is there another designer whose work you particularly admire?
Sofia Protti, from Costa Rica. Her productions and her journey as a designer and in creating a successful fashion venture in such small and inaccessible market.
What's the best piece of advice you've ever been given?
Life is happening for you, not to you.
What drew you to Wolf & Badger?
That the project's interest was to feature independent and emerging designers and small brands. The style of the jewelry pieces sold is similar to our project's aesthetic, so I new we were a good fit.
Where do you see the brand in 5 years?
Hopefully, with a global audience and presence and with a small boutique run by my partners in Costa Rica.