Emma Chapman, uses gorgeous gemstones, precious metals and ancient couture techniques, to create totally unique, regal treasure for the 21st century. Her signature style is luxe-bohemian in flavour, exotic and glamorous. We spoke to Emma to find out more about the brand.
What lead you to create your own jewelry label?
I used to work in theatre and film and was always busy servicing everyone else's creative talent. My work in Film PR took me all over the world, including to India. I also had a strong passion for gemstones and jewelry, so everywhere I travelled I bought jewelry along the way. I also studied jewelry making in London and gemology in Sri Lanka. One day I decided to turn my passion for the east and jewelry into a reality and spent a year in India and Nepal putting my first collection together. 
I had a dream of a different lifestyle – as a jewelry designer who could justify spending a lot of time in India and Nepal. I came back with my first collection and was lucky enough to meet Hilary Alexander, the then Fashion Director of the Telegraph. She chose me as one of the best new jewelry designers and showcased my work in Bright Young Gems at International Jewelry London. I then went on to exhibit at London and Paris Fashion Week and various shops including Fenwicks, the Orient Express, the V&A, The Cross, Melissa Odabash, etc all went on to buy my jewelry, Since then I have also exhibited in New York. I live between India where my workshops are and London.
I was recently featured in the BBC Programme all set in Jaipur called the Real Hotel Exotic Marigold and have been also featured in numerous magazines such as Conde Nast Traveller, Vogue, Elle and Harpers Bazaar and Love Gold, the definite guide to the best International Jewelry Designers working today. I am lucky enough to work with incredible goldsmiths in family run workshops in Jaipur, India and am passionate about keep the ancient jewelry couture techniques such as engraving, jaali, enamelling, stone carving, kundan setting alive, so I incorporate them all into my designs by giving them a modern twist.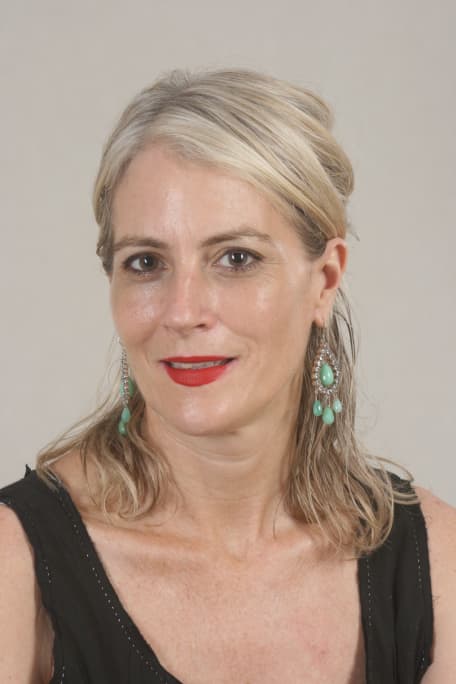 Have you always been interested in fashion?
I have always been obsessed with jewelry and gemstones and collected gemstones and jewelry from different countries and cultures.
What have been the highest and lowest points on your journey so far?
Highest points have been showcasing the brand at both London and Paris Fashion Week.
Low points have included a time when I was working on a large order for a department store, and the price of silver doubled during the time I was manufacturing it, so I lost a lot of money. I also got caught out in Nepal during a state of emergency, when I couldn't leave my hotel for 10 days as there were curfews and strikes everywhere. So my manufacturing ground to a halt during a key period.
What was the inspiration behind your latest collection?
Ancient geometric patterns
Do you ever struggle to stay inspired?
No the minute I arrive back in India ( where my workshops are and I have a second home) I start getting inspired by everything around me 
Where is your go-to meeting spot?
I live between India and Notting Hill. So my go to meeting spot in Jaipur would be the ex-pat hang out Bar Palladio, which is a gorgeous restaurant, bar in a Palace in Jaipur. In London it would be one of the cafes on Westbourne Grove.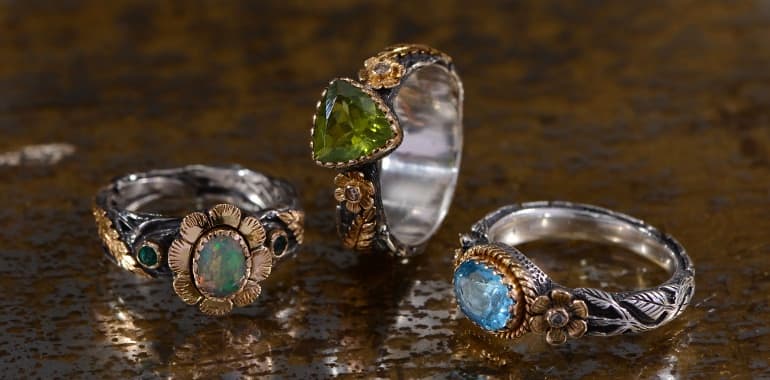 How would you describe your customer base?
Discerning and well travelled, who appreciate beautiful handmade product which is unique, has a story and a luxe-bohemian sensibility. They want to buy into the lifestyle that the jewelry represents of glamour, exoticism, romance, history and fine-craftsmanship as well as the piece of jewelry itself.
Is there anyone you would love to see wearing your designs?
Angelina Jolie, Kate Moss, Scarlett Johanssen, Georgia May Jagger, Cara Delevingne, Natalie Portman.
What are the morals you run your brand by?
I use family run workshops and I am passionate about supporting and keeping ancient couture jewelry skills alive and supporting the talented goldsmiths and stone-cutters who have come from families who have done this work for centuries. I also believe in hand made products as they have a soul.
Do you have a mentor?
My top goldsmith is actually my mentor, he teaches me so much about different jewelry techniques, about gemstones and astrology and the different arts of stone cutting. We have a very close relationship.
What apps keep you sane?
City Mapper, Uber, Headspace for Meditation, Instagram.
If you could only wear one piece from your collection, what would it be and why?
My Peacock Peridot, Diamond and Sapphire Ring, which has exquisite 18ct gold leaf and flower patterns overlaid on oxidised silver. It has a central hand carved peridot, which is flanked by a sapphire and a diamond. This stunning ring is a one off piece and made by my top goldsmith as it involves very intricate work. Although I say it myself this ring is a work of art.
What's the biggest style mistake you've ever made?
A pair of very high gold platform shoes from Prada which looked great but I have never been able to walk in.
Is there another designer whose work you particularly admire?
Well I love the color and glamour of Dolce Gabbana and the iconic tailoring and style of Burberry.
What's the best piece of advice you've ever been given?
Don't follow trends, the best designers lead the trends.
What drew you to Wolf & Badger?
The mix of talented quality designers and the passion that Wolf & Badger has for supporting them.
Where do you see the brand in 5 years?
I hope it will be one of the go-to brands for customers looking for jewelry which is unique and is known for drawing on ancient traditions and fine craftsmanship, to create exquisite and desirable pieces of wearable modern art.